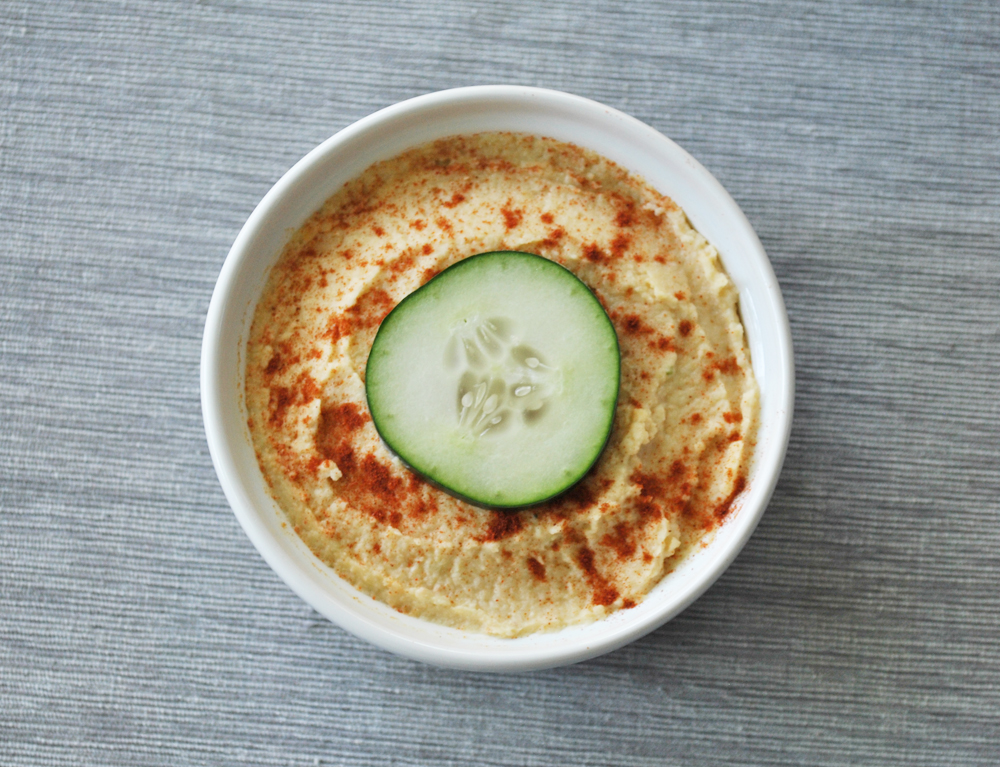 Hummus is wonderful. Delicious. Healthy, creamy goodness. But it can also have a ton of calories if you buy the kind made with a lot of oil. And no, I'm not an oil-free vegan by any means, but I do like to be healthy and save some calories where I can, especially when it doesn't compromise the taste. So, once in a while, I like to make a big batch of homemade hummus to snack on at work during the week, and this is my current favorite: Garlicky Cucumber Hummus!
Just how garlicky is it, you may be wondering? If you're thinking about making this for someone, and you ask them if they like garlic and they say "Yah, I guess…" then this is not the hummus for them. This is the hummus for people who love garlic. LOVE.
It would also be a great snack for people with an obsessive fear of vampires.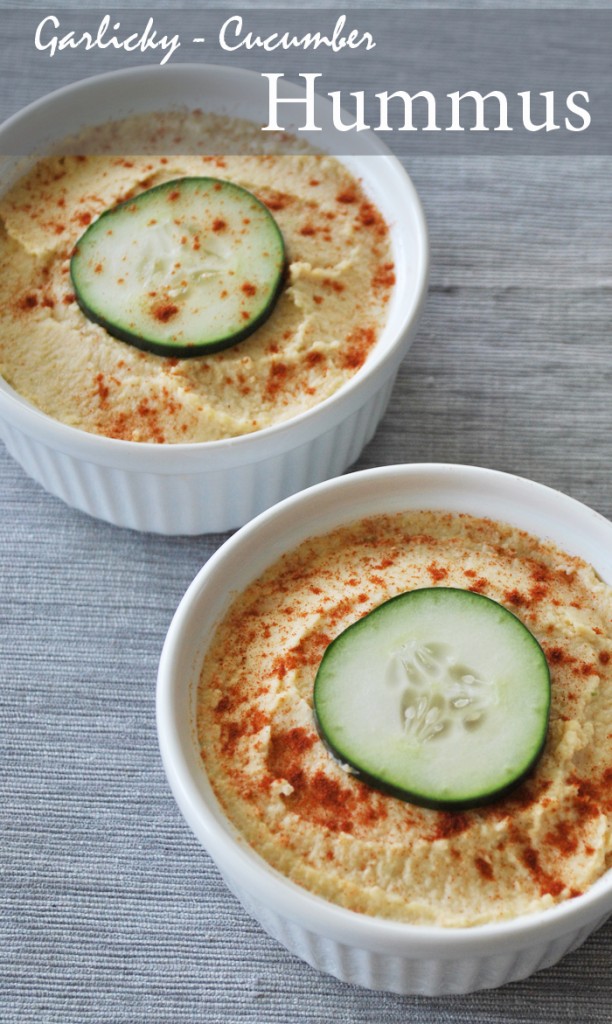 Seriously though, lots of garlic. Don't eat it before kissing anyone new, that would be my advice. Me, I'm on a mancation and only kissing my dogs, so I can eat as much of it as I want. The garlic and the cooling cucumber work so well together!
You know what else works well together? Ice cream and the beach… My friend Lauren and her little baby Hannah and I took a girl's trip to Siesta Key this past weekend, and we ate ice cream for dinner. Every night.
Here we are, on our way!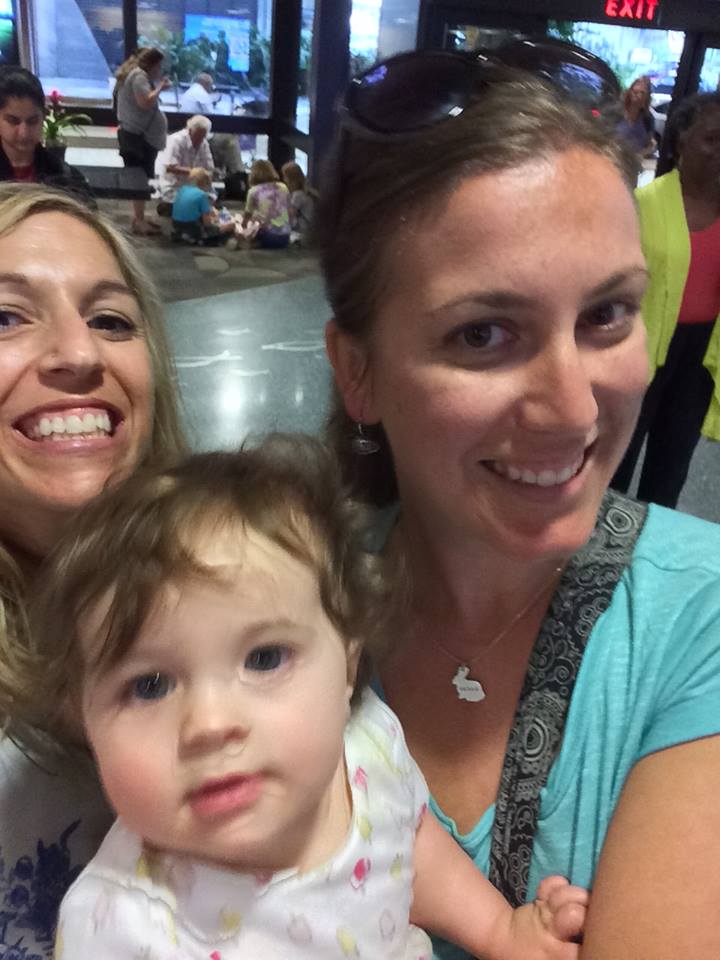 We stayed in a condo on the beach and it was lots of fun. So much sun and water and dolphins and ice cream. Mostly ice cream…
First night: Pistachio ice cream with rainbow sprinkles in a cone because it made me feel like a little kid.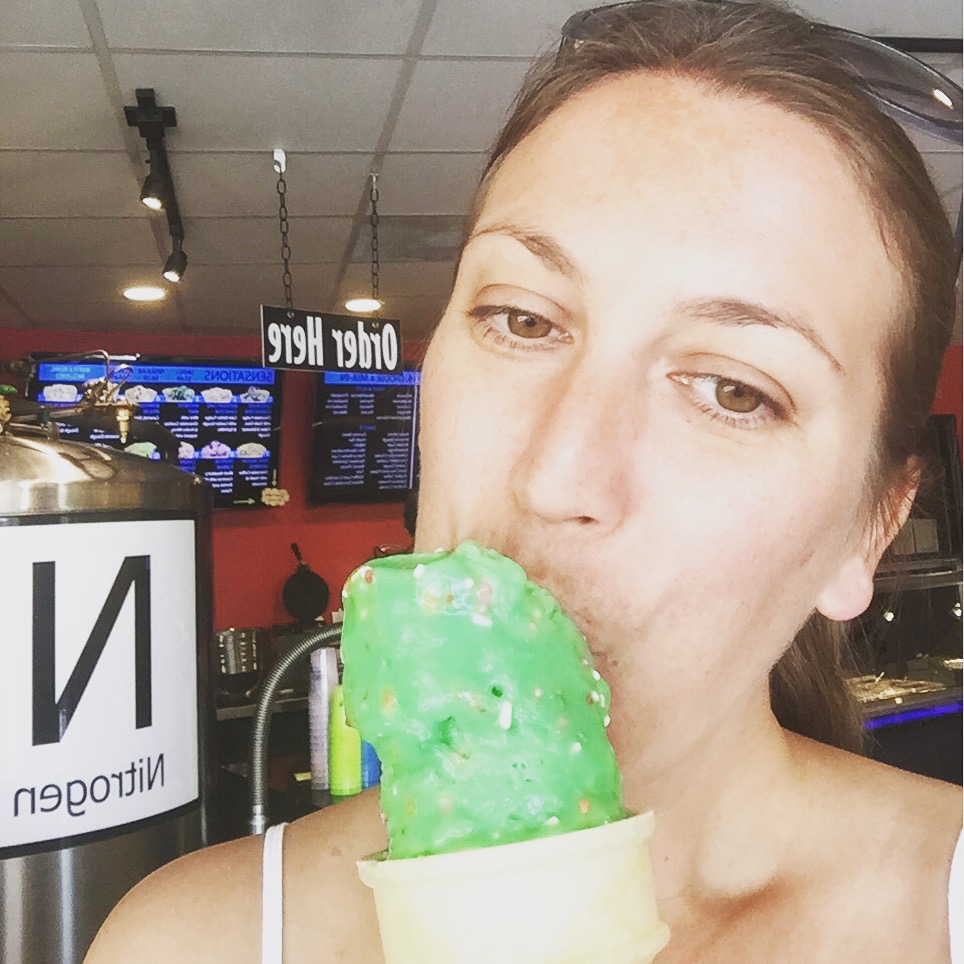 Second night: Strawberry ice cream with maraschino cherries, but in a cup.
Third night: Peanut butter ice cream with strawberries and crushed oreo cookies!! This was, objectively speaking, probably the best of the 4.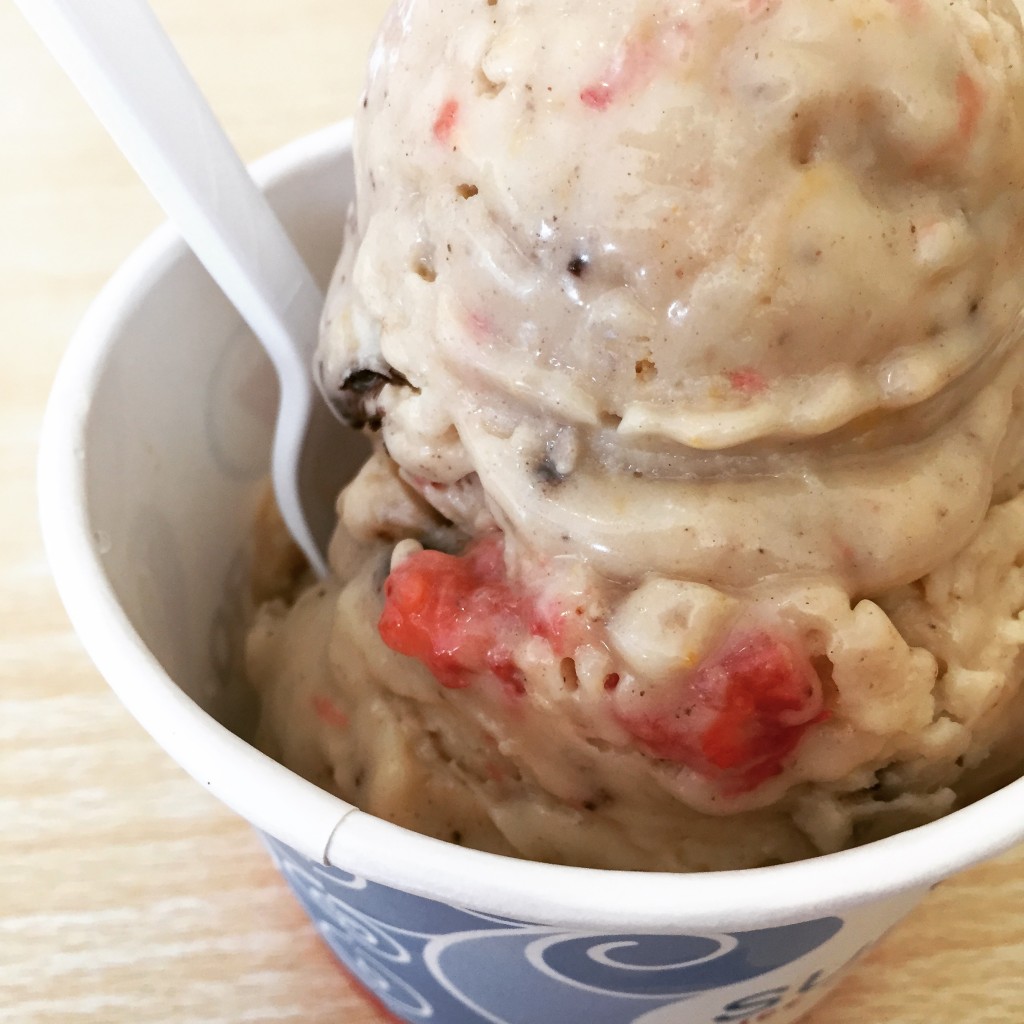 Fourth night: Even thought (as mentioned) the peanut butter was the best, I had to go back to Pistachio, this time with cherries, because it was my absolute favorite flavor growing up and you so rarely see vegan pistachio ice cream anywhere! And don't get me wrong, it was deeeelicious! Like how that cute little baby is photobombing my cone!?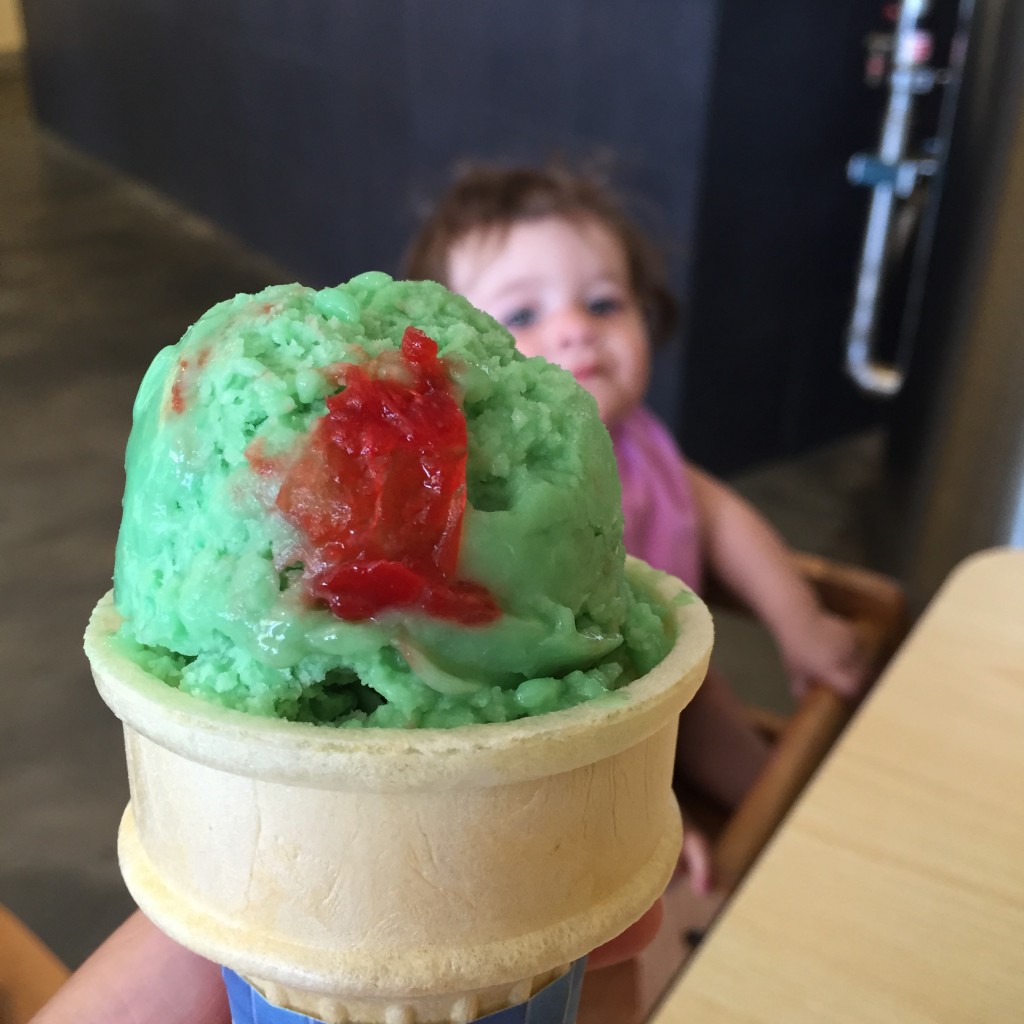 Anyway, now I'm home and I swear it's almost as hot in Colorado as it was in Florida except now I don't have an ocean to go jump in. Guess I'll just stick with hummus and Strawberry Basil Gin & Tonics!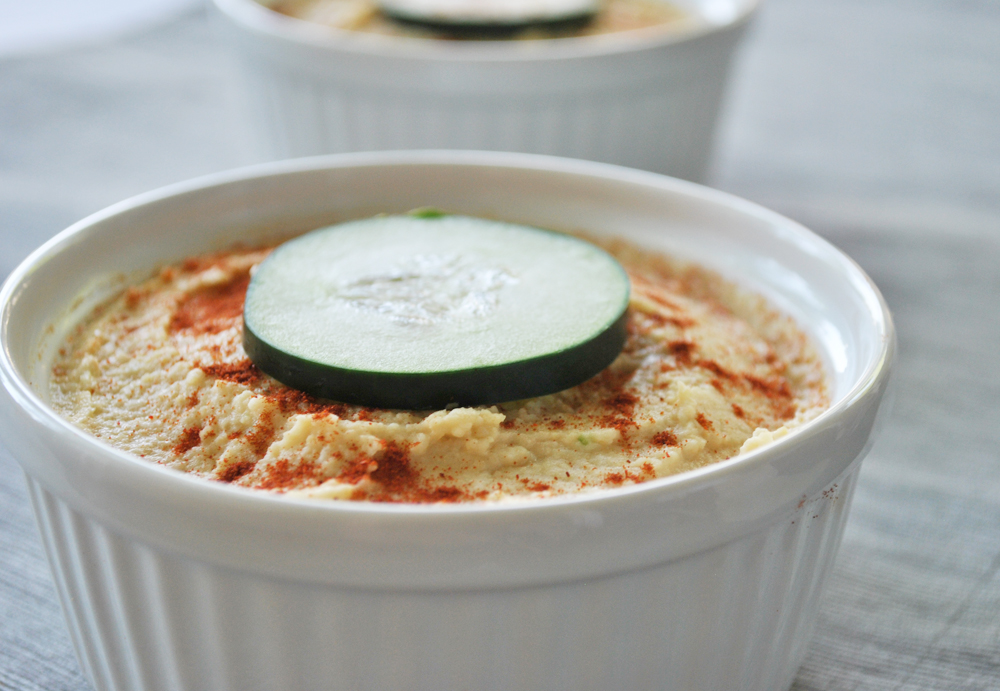 ---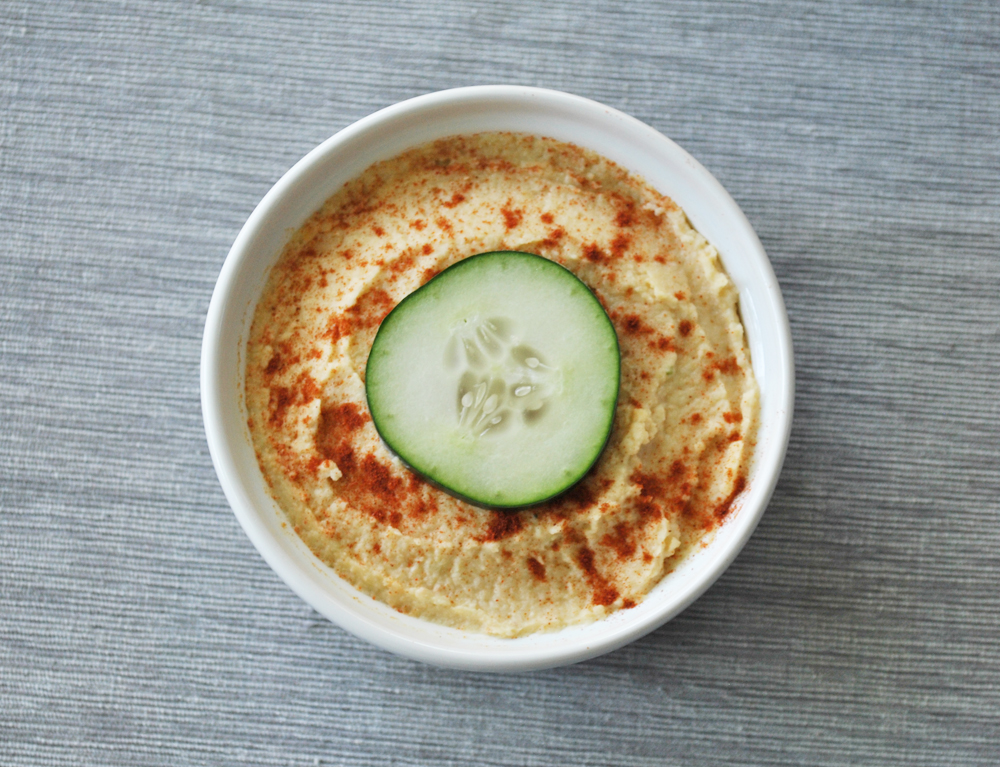 Garlicky Cucumber Hummus
2015-06-26 07:58:14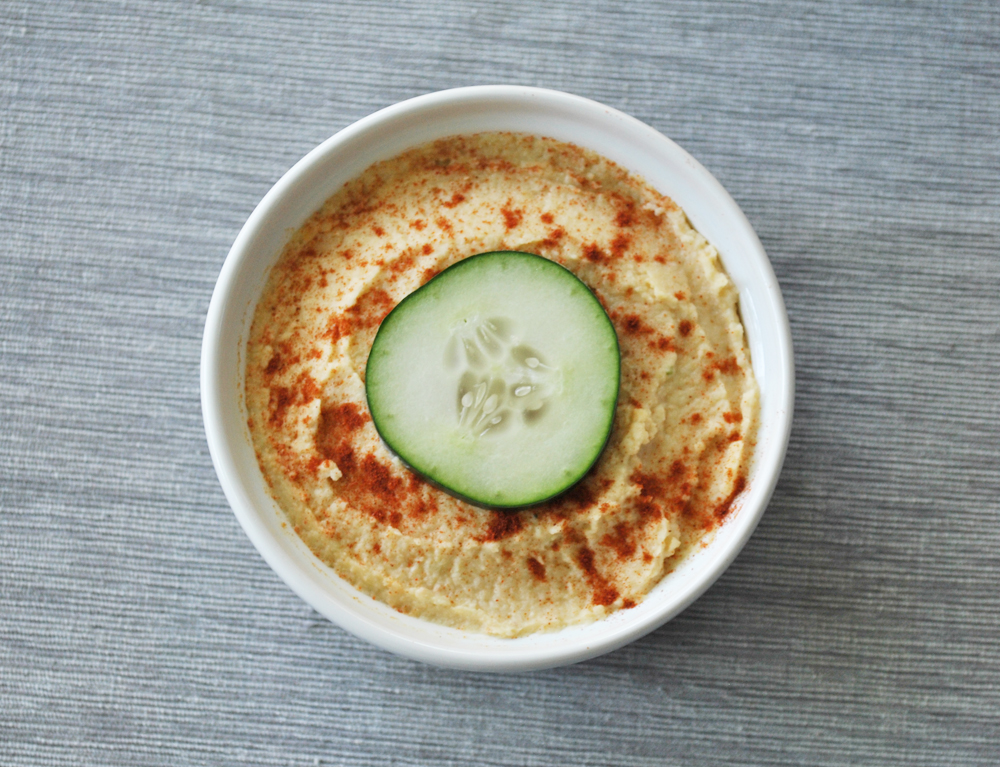 Ingredients
6 cloves garlic
1 small cucumber, peeled and quartered
3 tablespoons lemon juice plus zest of 1 lemon
2 tablespoons tahini
2 cans of chickpeas, drained plus 3 tablespoons of the bean liquid (save the rest in case you need to add more!)
1 tablespoon salt
Instructions
Combine the garlic, cucumber, lemon juice, and zest in your food processor, and blend until the garlic is very, very fine. Add the remaining ingredients and blend until everything is smooth. Add additional bean liquid to get the consistency you like.
Serve chilled.
Notes
This recipe does have a serious garlic "bite", so if you're not a huge garlic fan, feel free to pare it back a little.
That Was Vegan? http://www.thatwasvegan.com/