I've been a very bad, no good food blogger. Practically non-existent even! You could even go so far as to accuse me of being a deadbeat, and you'd probably be right. I think I got a little burned out on the whole Think up a great recipe idea – Keep making it till it's perfect – Plate it ohsopretty – Take fabulous pictures – Write something witty! thing. Plus I had the summertime bug that made me want to be outside doing fun stuff, not inside cooking. But now the temps are cooling off and I'm starting to crave autumnal foods and, well, I'm ready to get back at it! Which is why I'm promising here and now to do better going forward.
Forgive me? Okay, good.
For now, here's a glimpse into what I've been eating…
I went on a baked potato bender, with my favorite topping being Earth Balance, salt and pepper, FYH vegan ranch, and chopped scallions: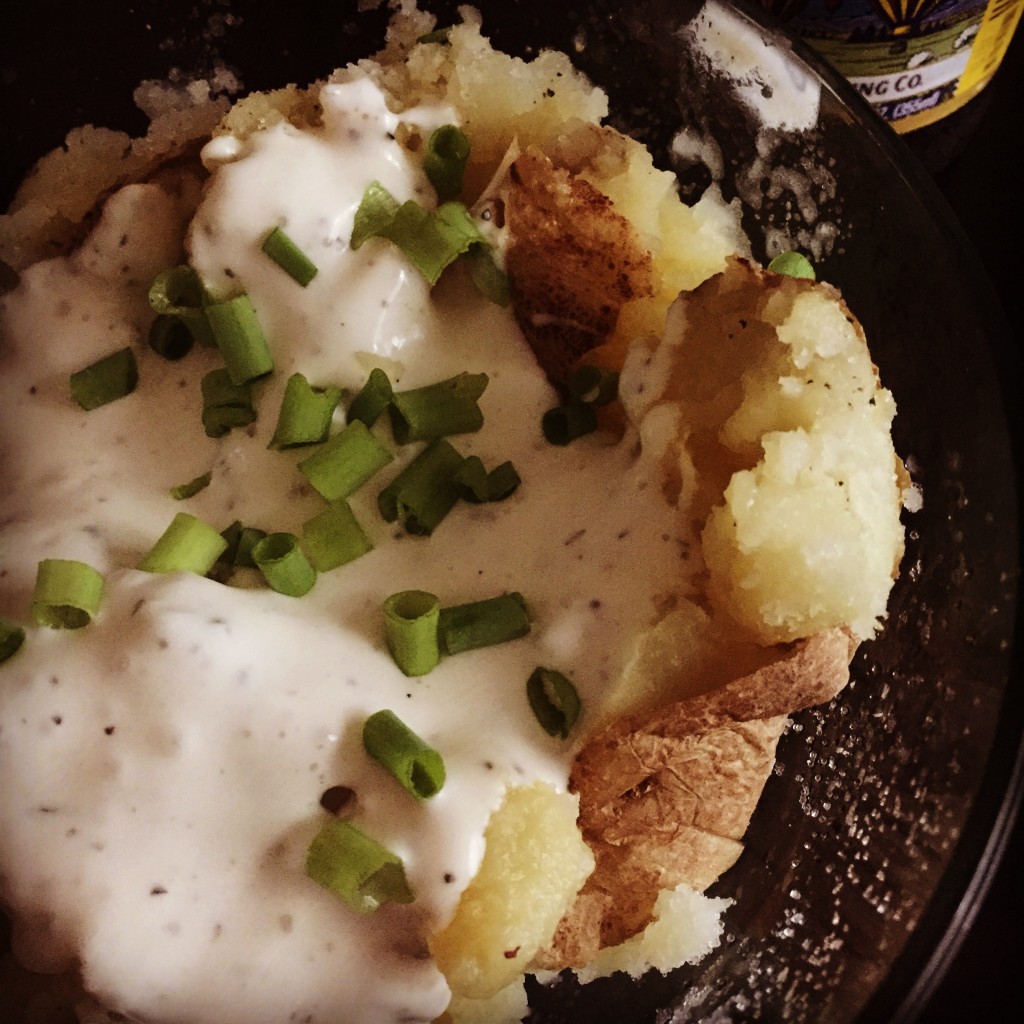 Boxed vegan mac n' cheese from Pastariso: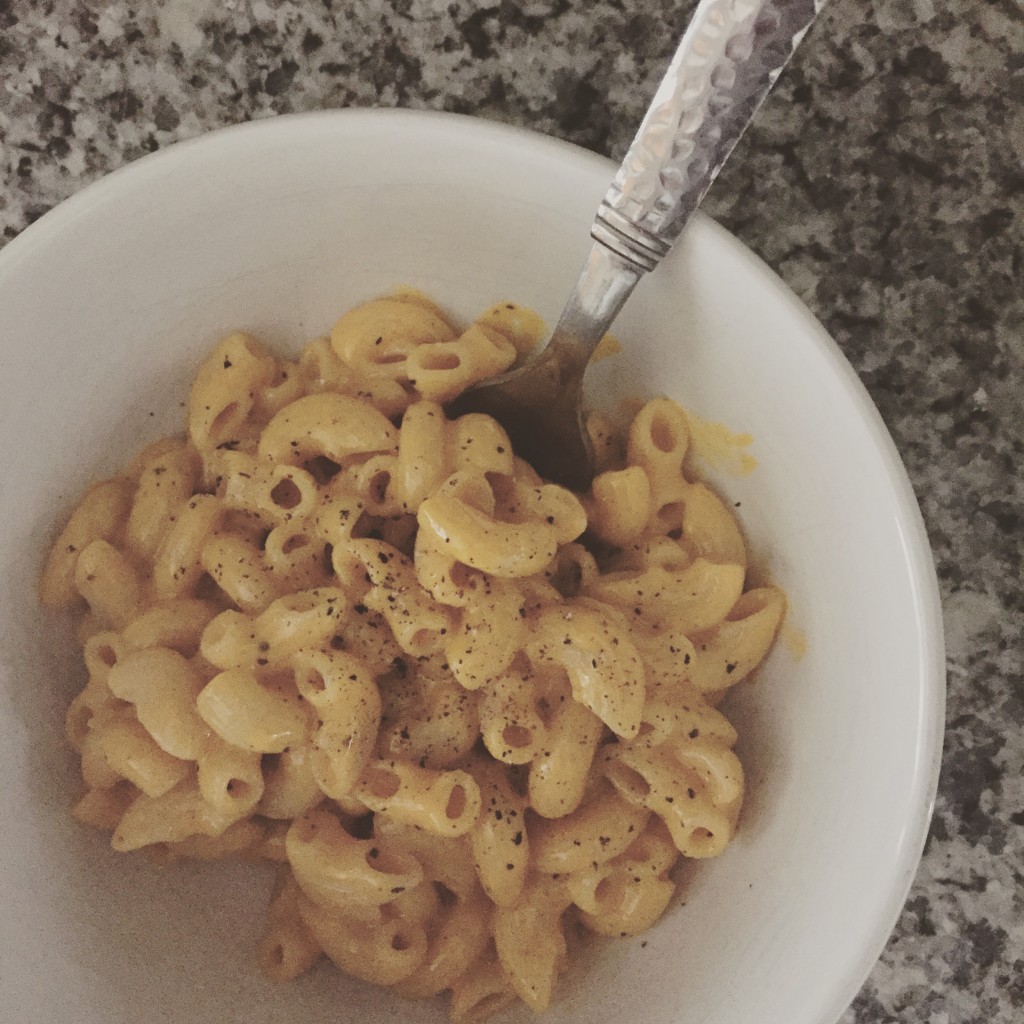 Sooooo much vegan pizza from Bonnie Brae Tavern!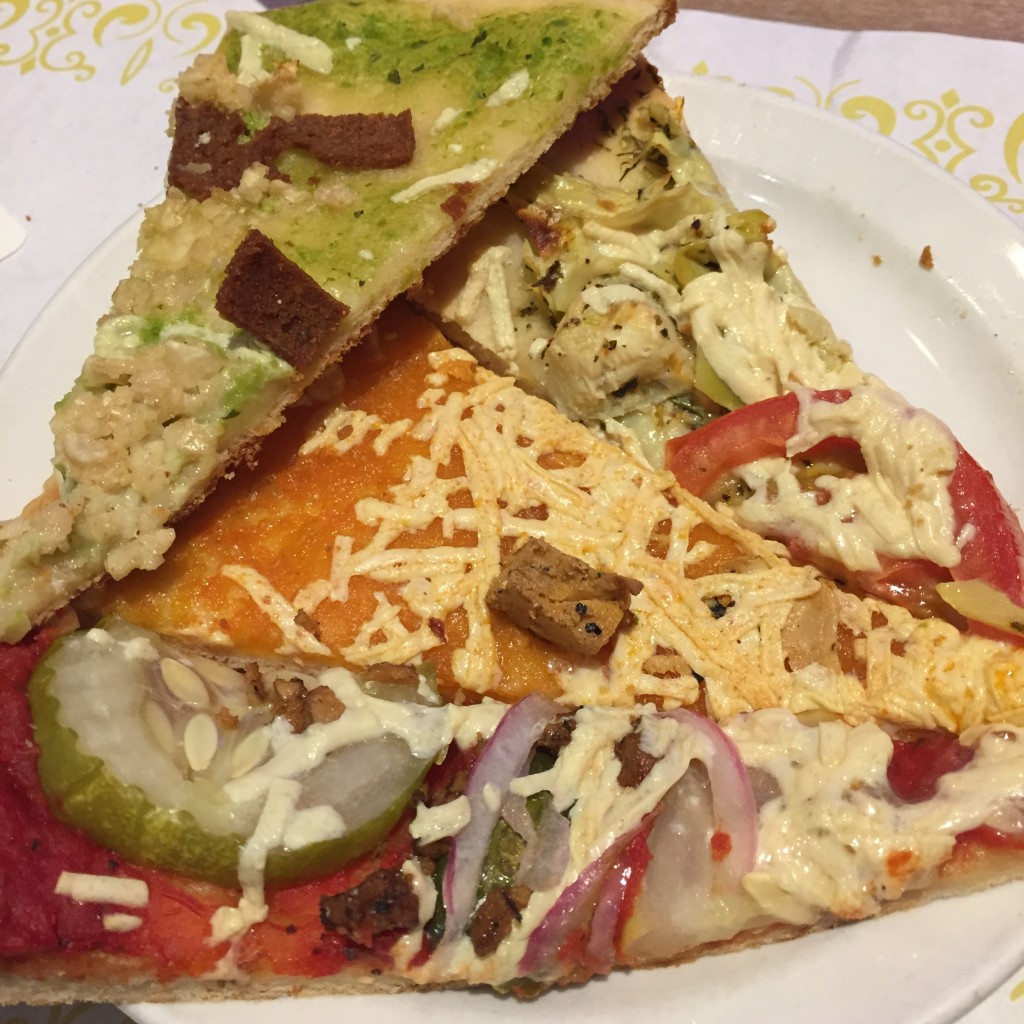 Banana "ice cream" with cherries, dark chocolate chips, and a dash of grenadine: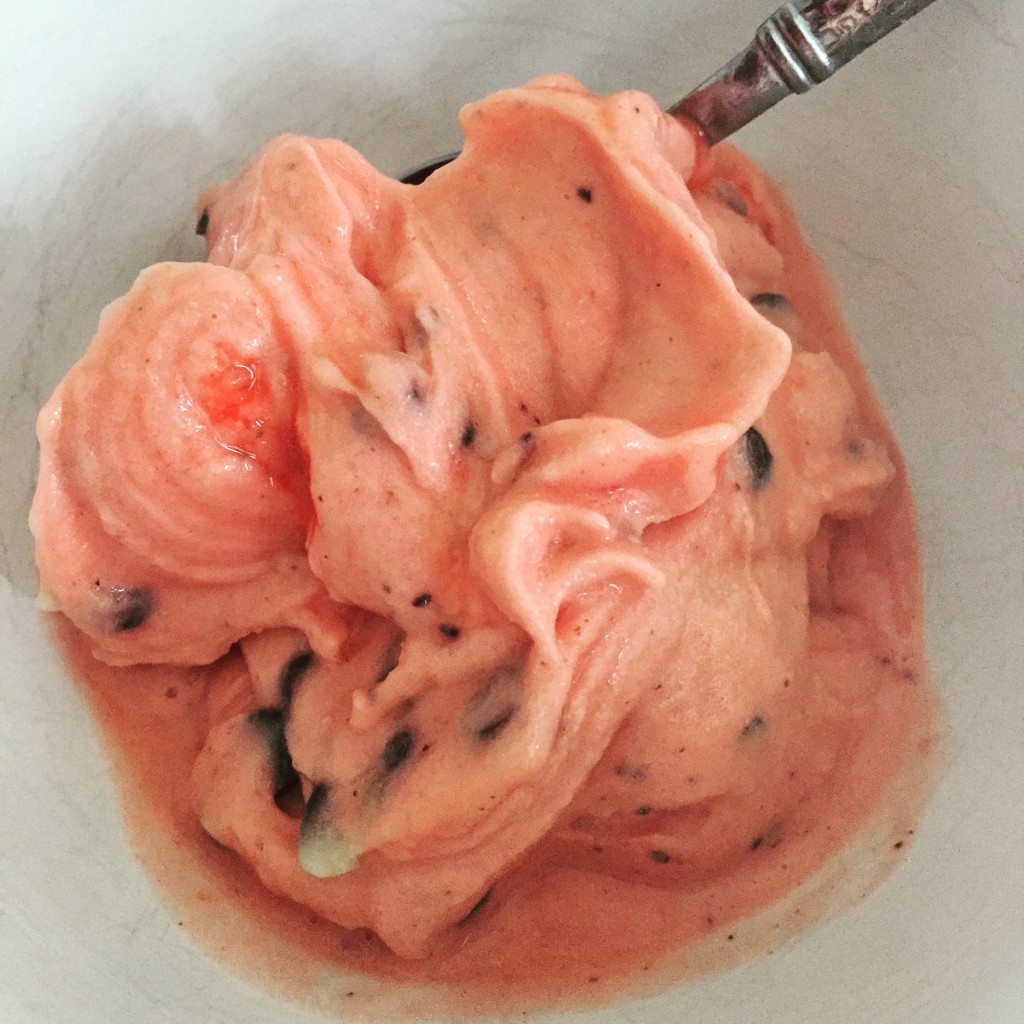 Cookie's n Cream cake from Whole Foods. Vegan. You can buy this by the piece, how crazy is that? It's pretty much the best cake ever.