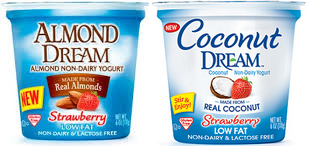 That's right – the people who brought you Almond Dream non-dairy yogurt have now expanded their line to include Coconut Dream non-dairy yogurt! And they sent me a bunch to taste-test, along with little cups and spoons, so I copied my girl Bianca and had a taste-testing party at the office.
Here's what we were tasting:
Almond Dream yogurt in plain, vanilla, strawberry, mixed berry, and coconut … and … Coconut Dream yogurt in blueberry, raspberry, strawberry, vanilla and plain.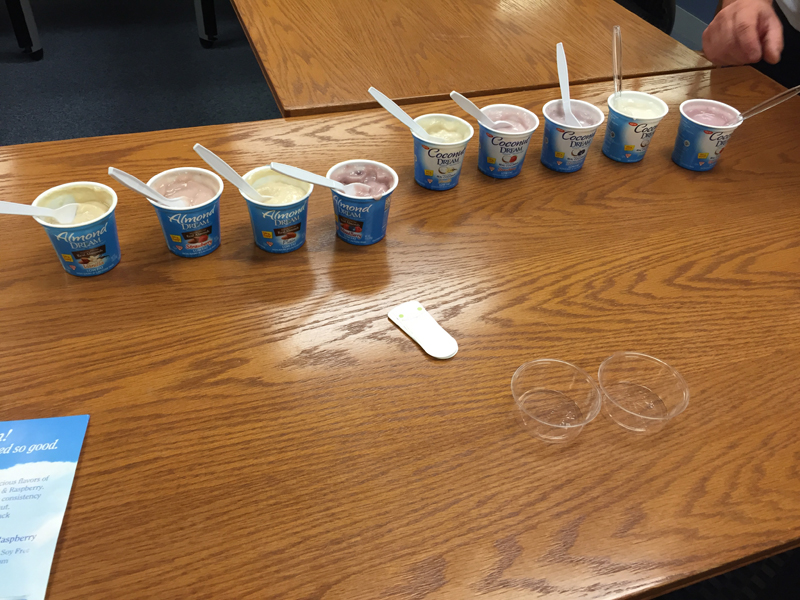 While some people did prefer the almond version, most seemed to enjoy the creaminess of the coconut yogurt the best. And it really IS creamy! Much thicker in consistency than the Almond Dream. My favorite flavor was definitely the strawberry, although the blueberry also ranked pretty high in this completely un-scientific experiment.
I definitely recommend you pick up a few containers of the new Coconut Dream. In addition to being delicious and creamy, it's also low sodium, gluten, dairy, lactose, and soy-free, non GMO, and full of calcium. Learn more about all their products here or on their facebook page!