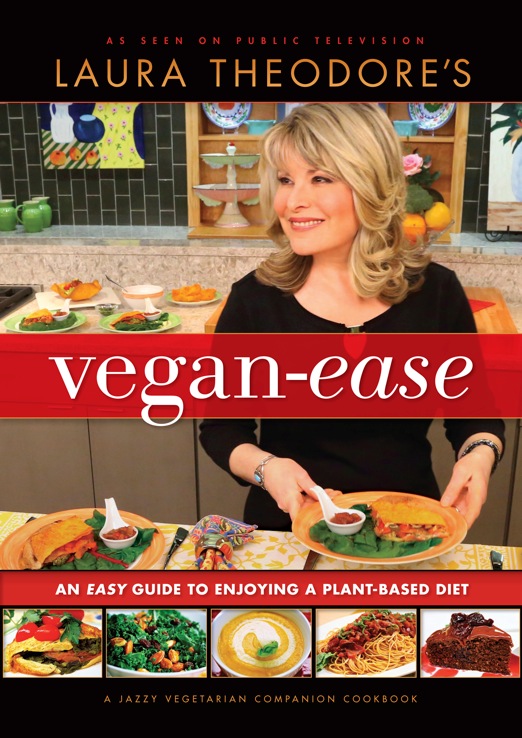 Everyone knows the Jazzy Vegetarian, right? Her cookbooks are gorgeous and her recipes are delicious. Her latest offering, Vegan-ease, is no exception!
It's full of fantastic recipes with tons (tons!) of beautiful pictures. She offers hints and tips to make vegan eating easier, and she's even put together some fool-proof menus perfect for nearly any occasion. Appetizers, soups, pastas, desserts… they're all in here.
And speaking of desserts…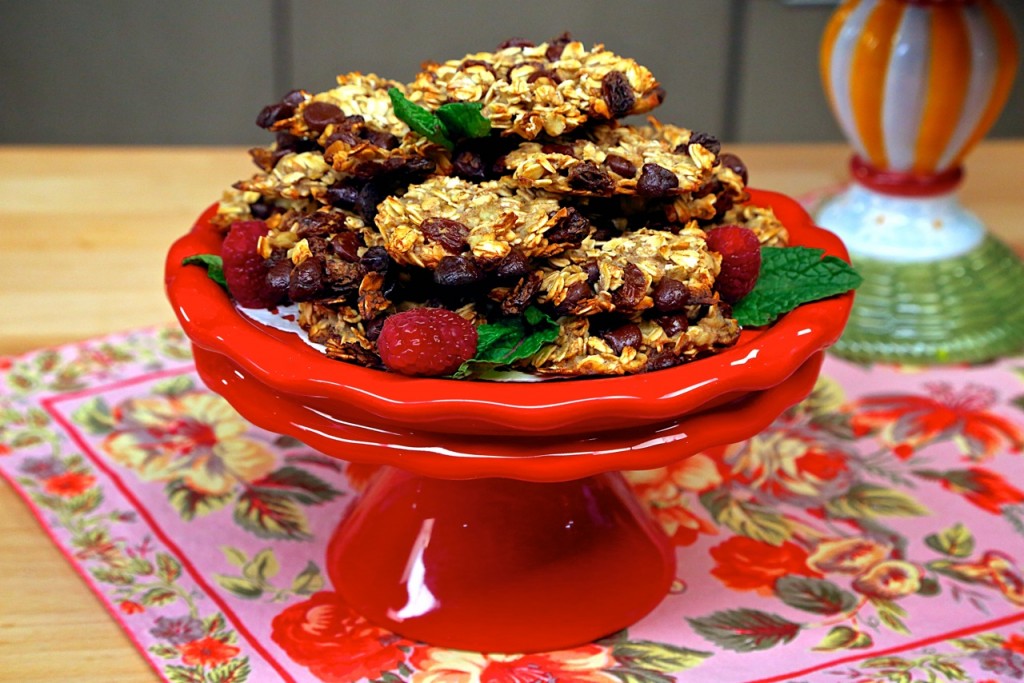 Four Ingredient Chocolate Chip Cookies. Yes please!
So bookmark, pin, or print this recipe, then scroll on down to enter the giveaway!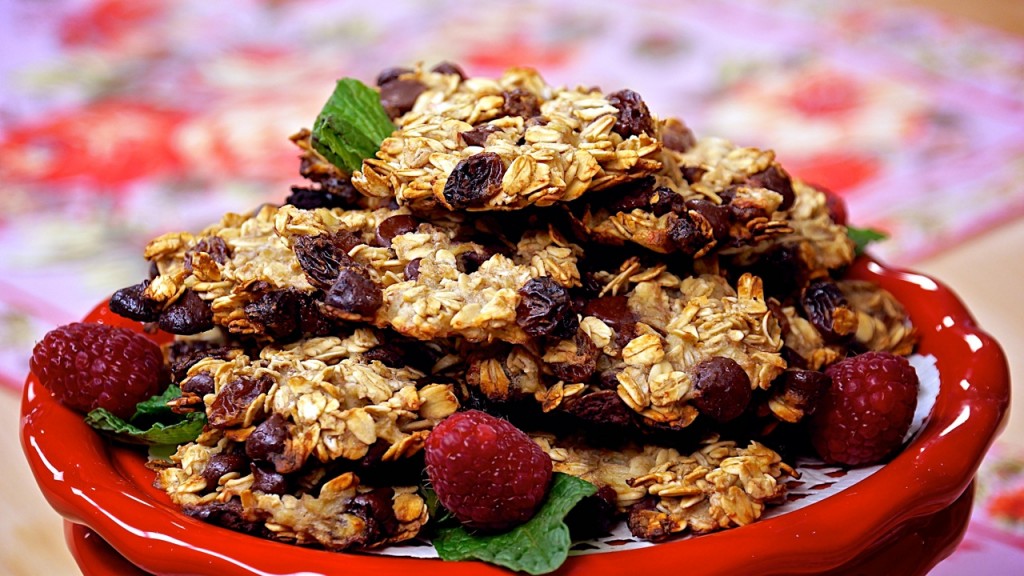 ---
Four-Ingredient Chocolate Chip Oatmeal Cookies
2015-11-12 14:28:02
Oh yeah! These delectable little cuties are so simple to make, you just may want to make a double batch. With only four ingredients, you can't go wrong with this easy twist on a classic cookie.
Ingredients
2 large, ripe bananas
1¼ cups rolled oats
1⁄3 cup raisins
1⁄3 cup vegan dark chocolate chips
Instructions
Preheat the oven 375 degrees F. Line a large baking sheet with unbleached parchment paper.
Put the bananas in a medium-sized bowl and mash with a potato masher or large fork until smooth. Add the oats, raisins and chocolate chips; stir to combine.
Using a cookie scoop or large spoon, drop a heaping tablespoonful of the cookie batter onto the lined baking sheet, gently flattening it with a rubber spatula or clean fingertips. Continue in this manner with the remaining cookie dough.
Bake for 13 to 17 minutes, or until the edges are golden brown and cookies are almost set. Transfer the cookies to a wire rack and let cool for 10 minutes. Stored in an airtight container in the refrigerator, cookies will keep for about 3 days.
Notes
Amount per serving, based on 1 cookie: 59 Calories; 2g Fat; 1g Saturated fat; 1g Protein; 1mg Sodium; 11g Total Carbohydrate; 4g Sugars; 2g Fiber
Recipe from Laura Theodore's Vegan-Ease: An Easy Guide to Enjoying a Plant-Based Diet © Laura Theodore (Jazzy Vegetarian, LLC 2015), reprinted by permission. Photo by David Kaplan.
That Was Vegan? http://www.thatwasvegan.com/
---
The Giveaway
One lucky reader will win a copy of Vegan-ease by Laura Theodore! To enter, leave a comment telling us how often you cook from a cookbook. Contest ends November 18th at midnight (mountain time). One winner will be chosen at random and announced the following day. Be sure and log your comment into the Rafflecopter to make it count! Open to residents of US only, good luck!