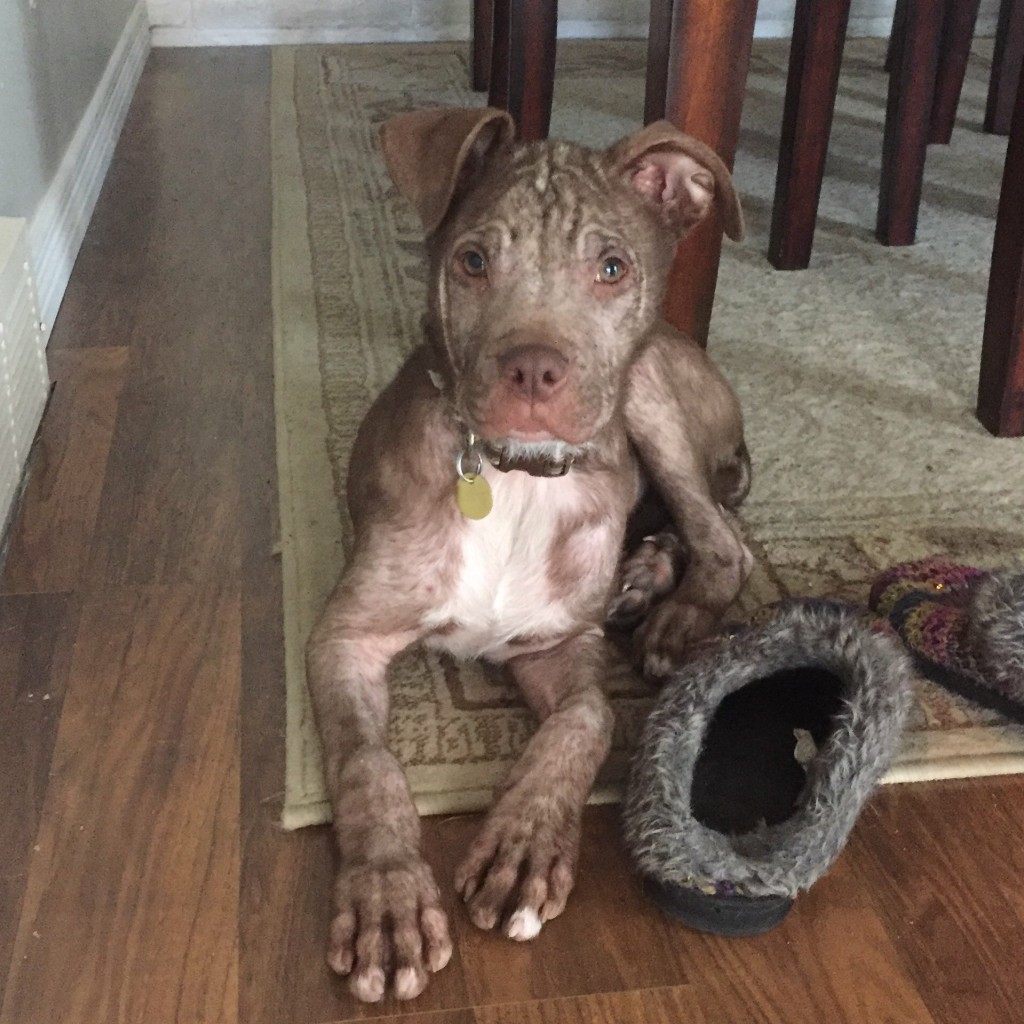 This is Brownie. He was my foster pup for about 2 weeks… isn't he the cutest? That picture was taken when I first brought him home with me, where he was convalescing as he recovered from a case of dermadex. Then it was back to the Dumb Friends League to find his fur-ever home!
He was such a little snuggle bug! I miss him, and hope he ends up with a terrific family.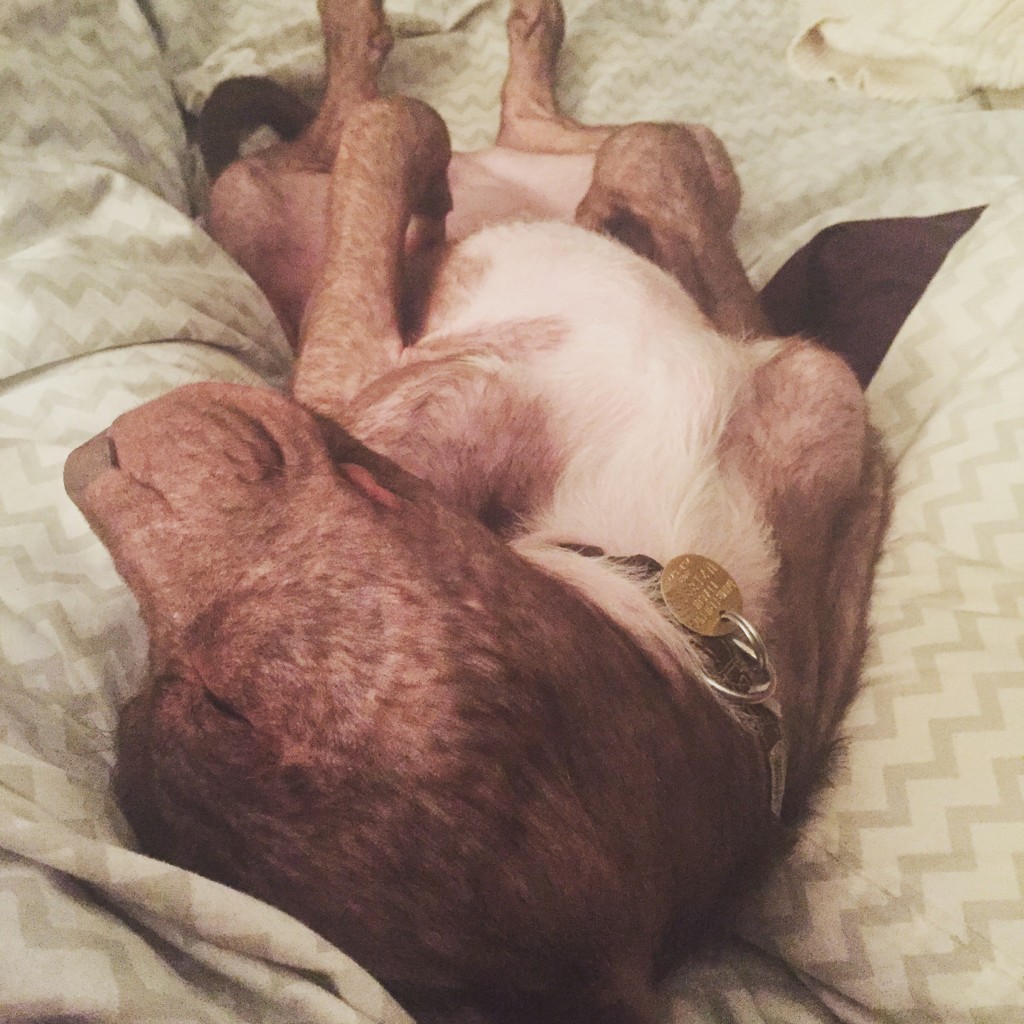 I was also lucky enough to receive a shipment of new So Delicious products to try!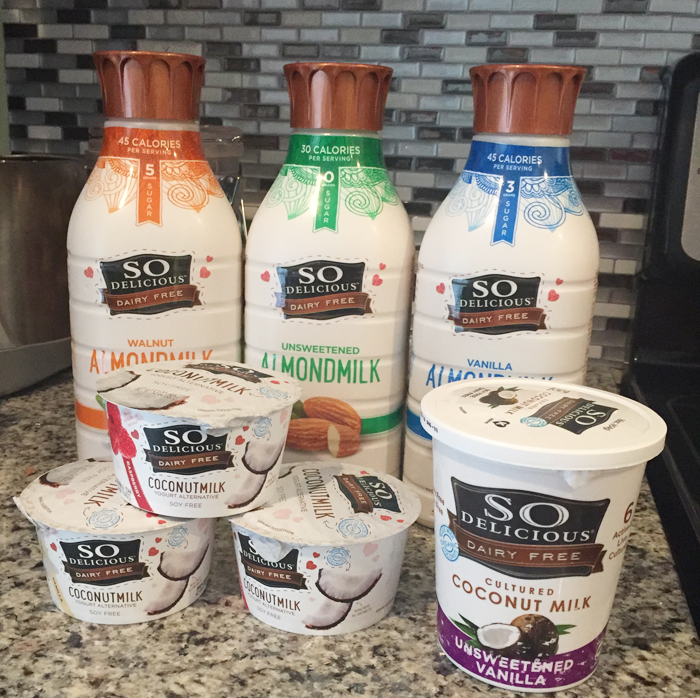 Love, love, love their new line of almond milk and almond milk blends… even the packaging is really cool! They have four new flavors, all of which are vegan (duh!), non-gmo, and carrageenan free.
Unsweetened Almondmilk: 0 grams of sugar and just 30 calories per serving! This one is great for everything, but especially for recipes where you don't want any added sweetness or vanilla flavor.
Coconut Almondmilk blend: My personal favorite! 50 calories and 5 grams of sugar, but that's still really low! I use this in cereal, and even in cooking.
Vanilla Almondmilk: Perfect for smoothies, cereal, and dessert recipes! 45 calories, 3 grams of sugar.
Walnut Almondmilk blend: This one is the game-changer! Just when we thought we had seen all the nut milk options, here comes So Delicious with some walnuts. YUM! 45 calories, 5 grams of sugar.
As you can see, they also sent their new yogurts…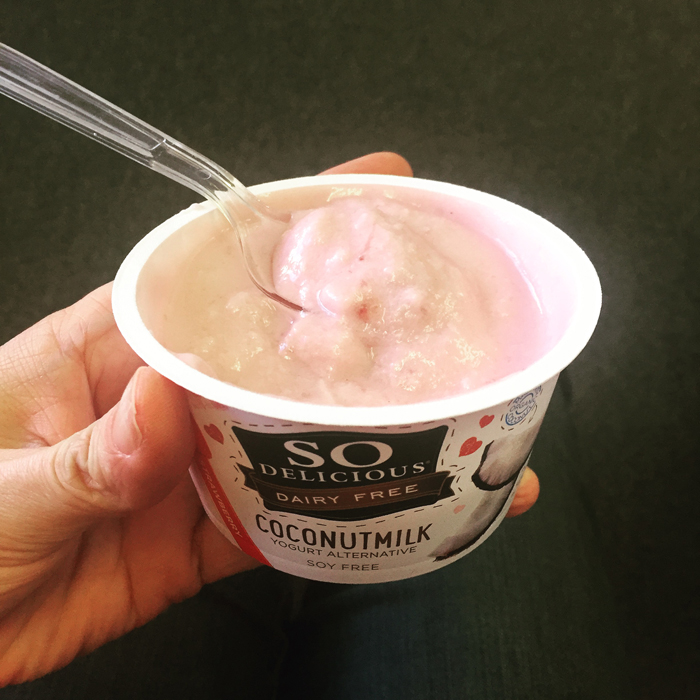 So creamy and flavorful, I ate them all within just a few days. They have strawberry, blueberry, vanilla, chocolate, plain, strawberry banana (totes my fave!), and passionate mango!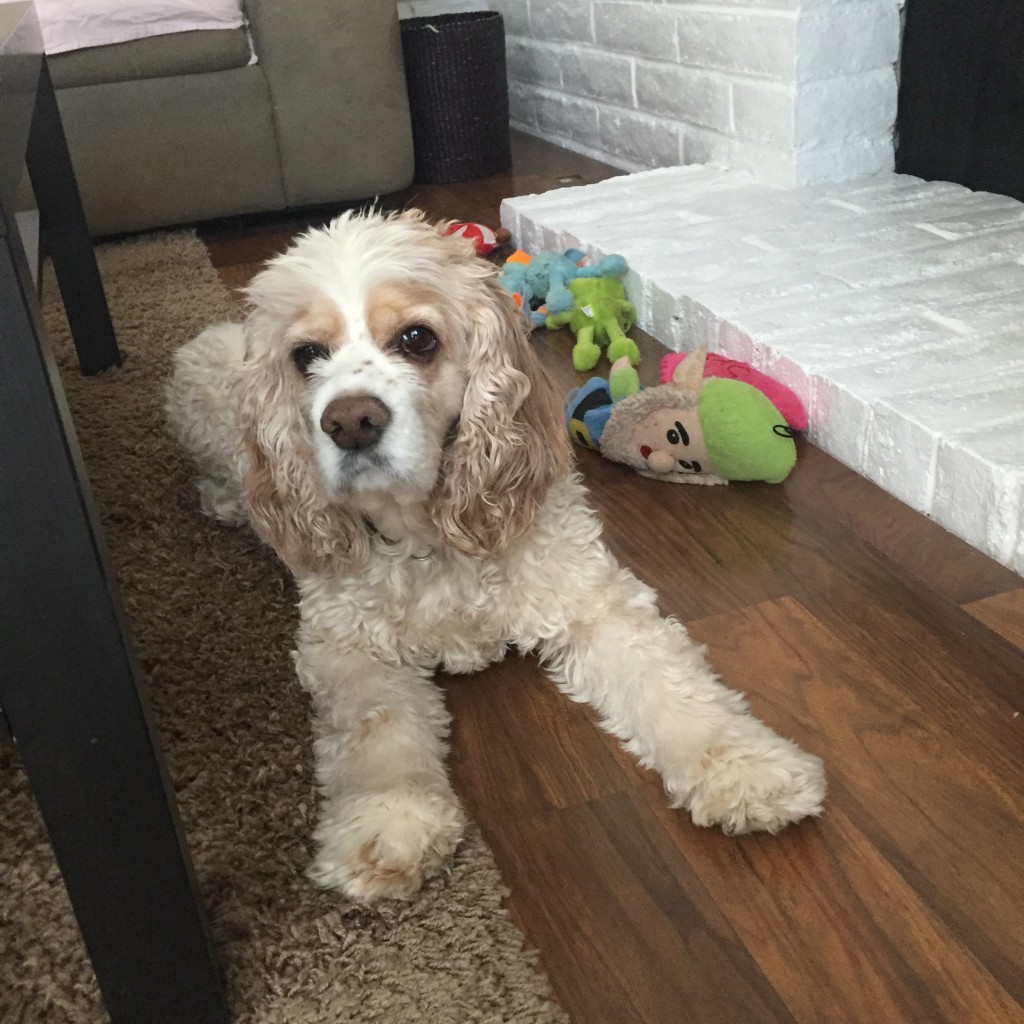 Sally thinks you should go out and get some immediately!