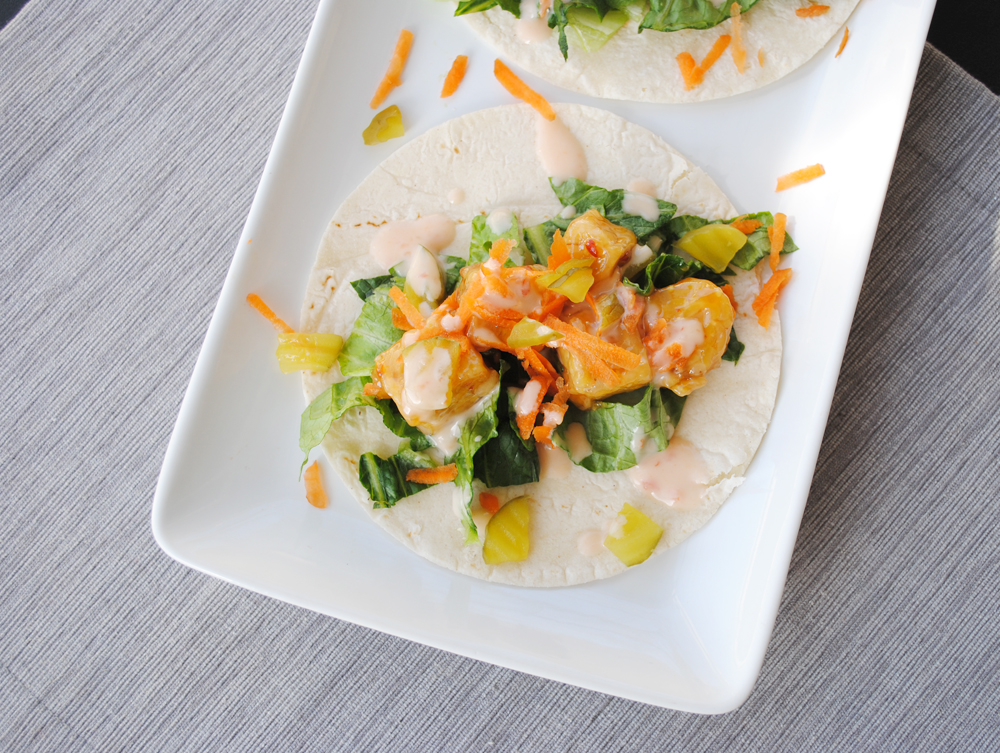 I've sung the praises of Subculture before, and even created the Bangkok Salad in honor of my favorite sandwich – and now I've taken it one step farther… Tacos. Thai Tempeh Tacos. Flavorful tempeh, delicious homemade Thai chili sauce, crisp veggies, and pickles. PICKLES!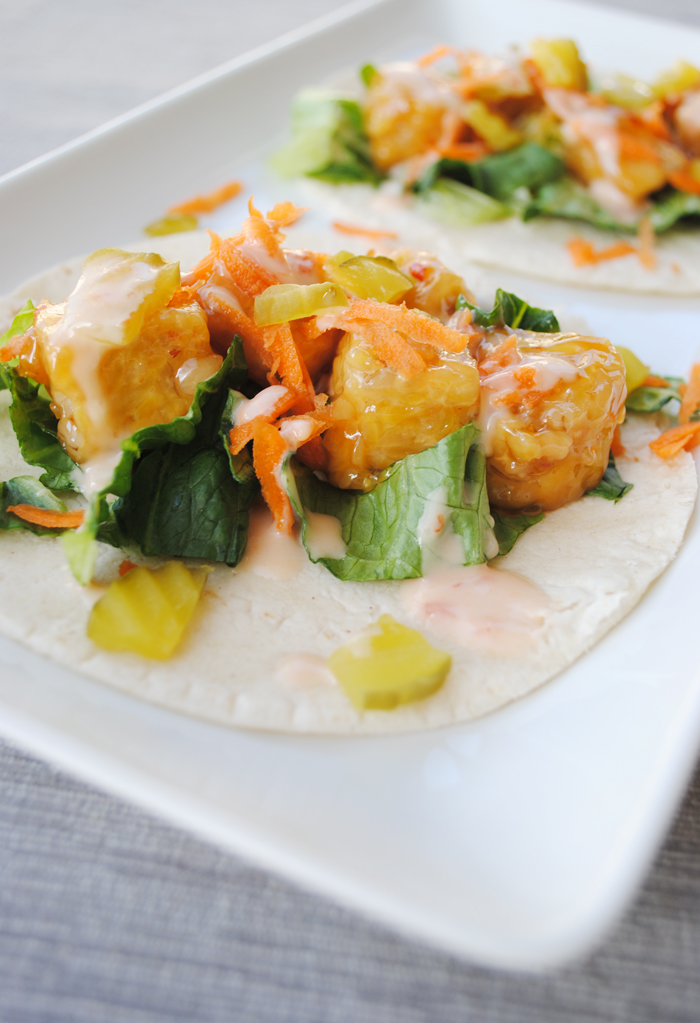 The salad version is amazing. The original sandwich is fantastic. But this version? Tacos FTW! "Everything is better in a tortilla" might end up on my gravestone if I'm not careful, but I can't help it. I love me some tacos. Flour tortillas, corn, crispy, soft… it matters not. If they're vegan and delicious, I'm eating them all.
Case in point:
Agave-Green Chile Roasted Veggie Tacos
Buffalo Ranch Sweet Potato Tacos
Okay, I'll stop now – I've made my point. I freaking ❤︎ tacos. If you do too, and want more taco nomnoms, check this out.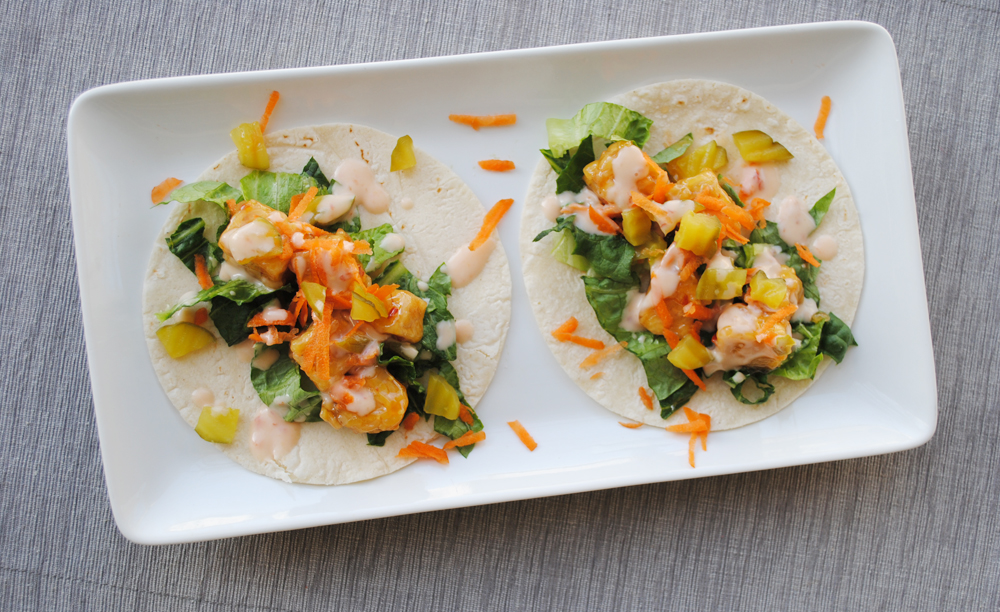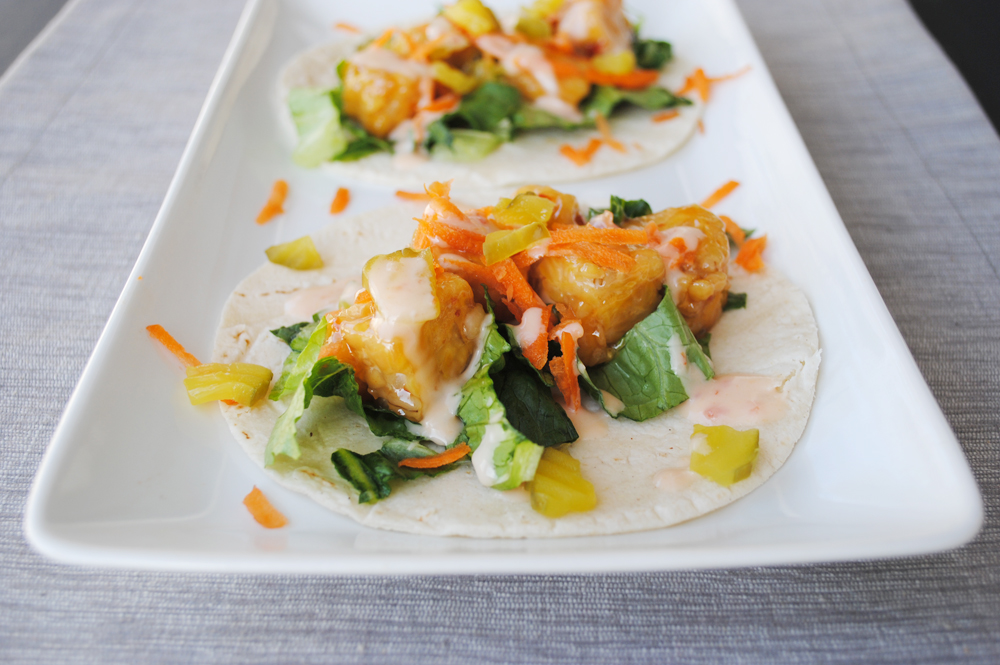 ---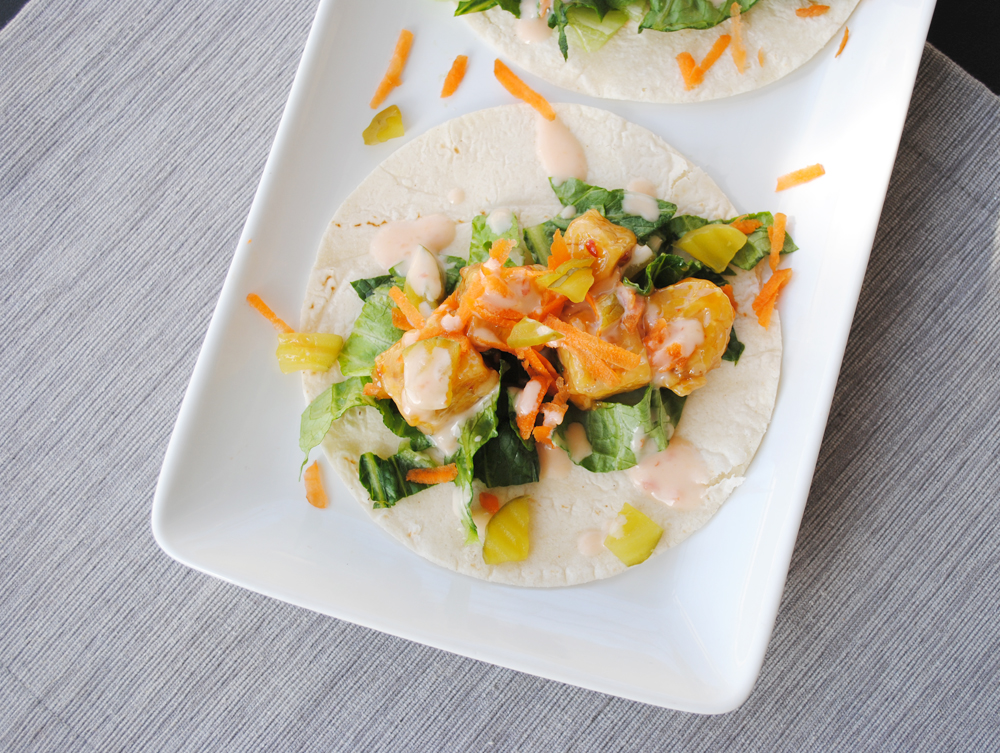 Thai Tempeh Tacos
2016-03-10 11:03:00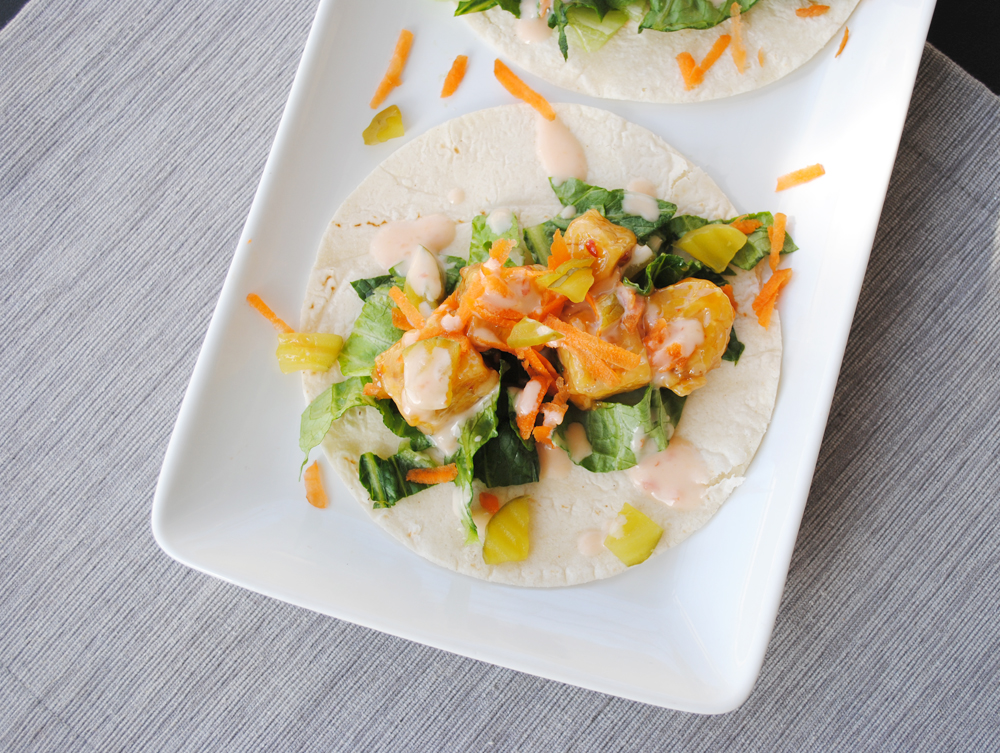 Serves 4
Ingredients
1 batch Thai sweet chili sauce (recipe here), with 1/4 cup set aside
1 package tempeh
4 tablespoons Vegenaise
1-2 teaspoons sambal oelek (Thai chili paste)
2 carrots, grated
~2 cups chopped lettuce (I like a hearty, romaine lettuce myself)
~15 pickle chips, chopped in quarters
8 corn tortillas
Instructions
Chop the tempeh into bite-sized pieces. Combine with the chili sauce you already made in a small pan over low heat. Simmer uncovered for 10-15 minutes. When done, cover, remove from heat and set aside. You want the tempeh to stay warm!
While the tempeh is cooking, mix the remaining sweet chili sauce with the Vegenaise and sambal oelek in a small bowl. Whisk with a fork to make sure it's completely combined. Start with 1 teaspoon of the chili paste, adding more to suit your tastes. Set aside.
Build your tacos- about 1/8th of each ingredient on each taco, topped with the sauce you just made. YUM!
Notes
This recipe makes 8 tacos... and who eats less than 2 tacos each?
That Was Vegan? http://www.thatwasvegan.com/