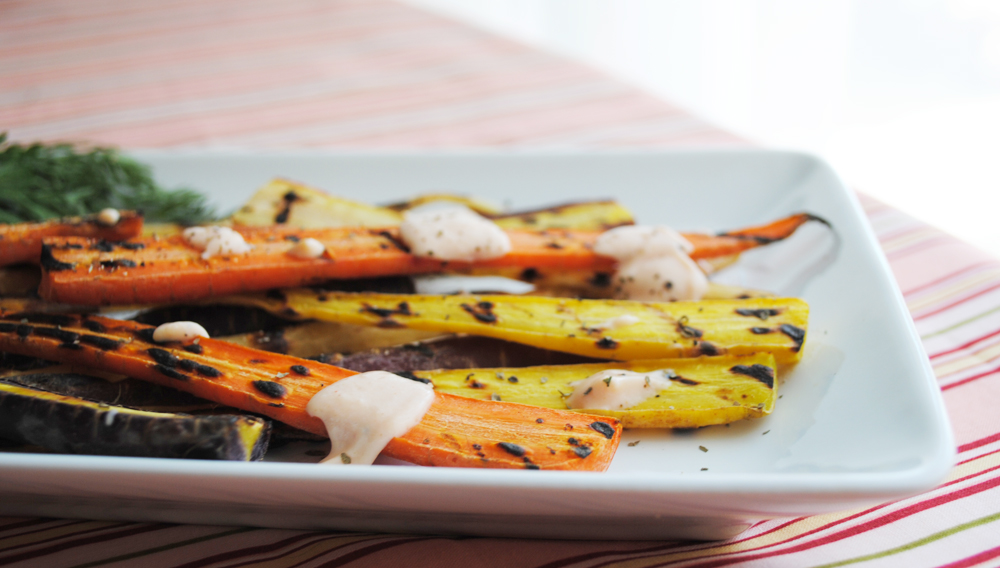 I feel like I've fallen into this bloggery rut of disappearing for weeks at a time, popping up and apologizing and promising to do better, and then… disappearing again.
This time though! Really! I mean it!
As a peace offering I come bearing a recipe for delicious Grilled Carrots with a Sriracha Cream Sauce. If you haven't tried grilling carrots yet, you're missing out. The trick is to not overcook them- you want them to still have some bite, but with that delicious smokey almost-burnt-but-not-quite flavor.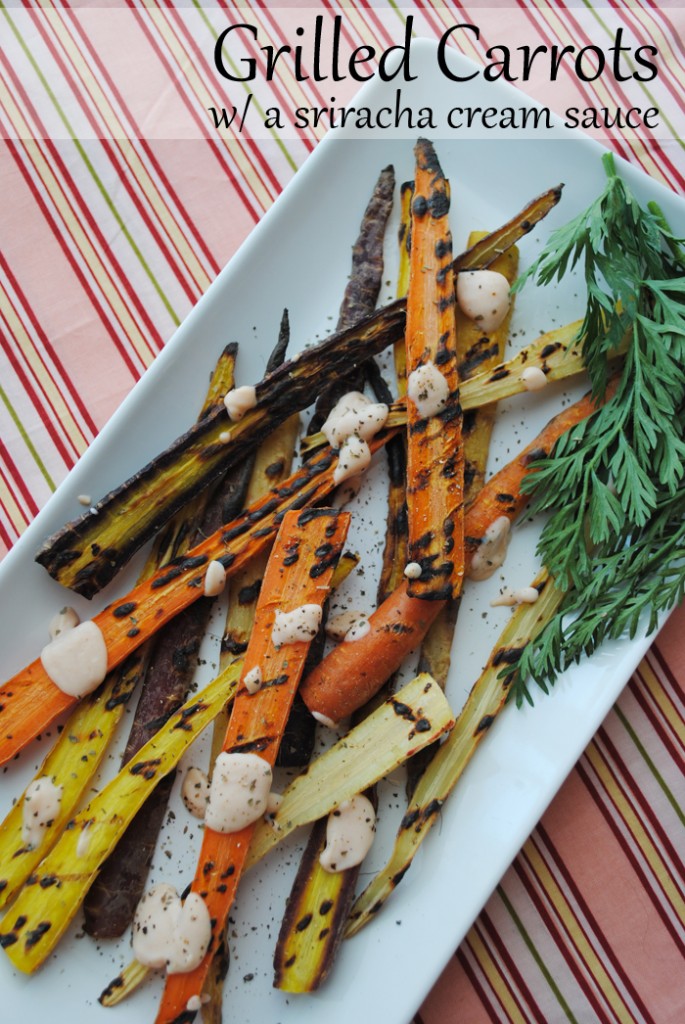 These would make an excellent side dish for any upcoming cookout action!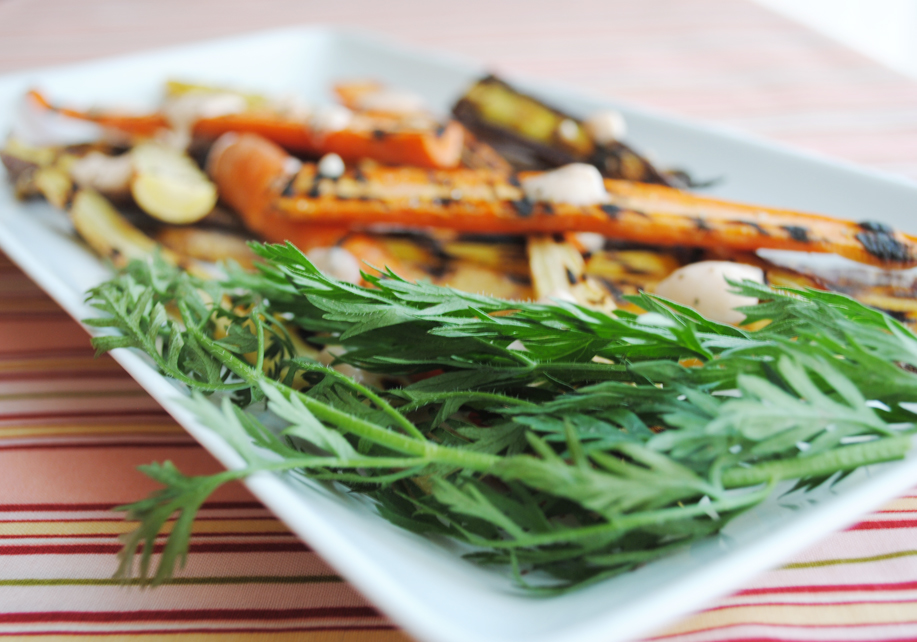 ---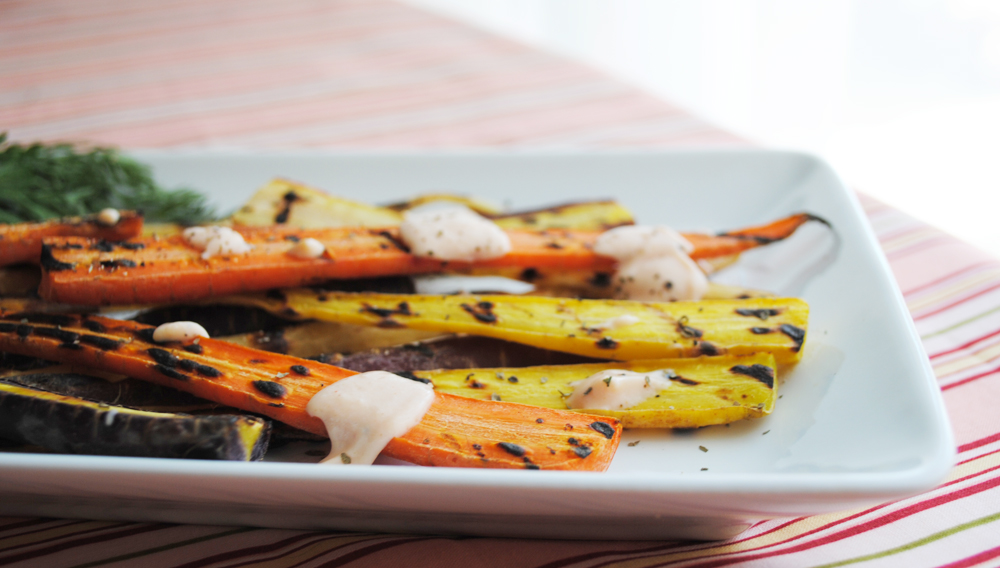 Grilled Carrots with a Sriracha Cream Sauce
2016-05-11 16:08:08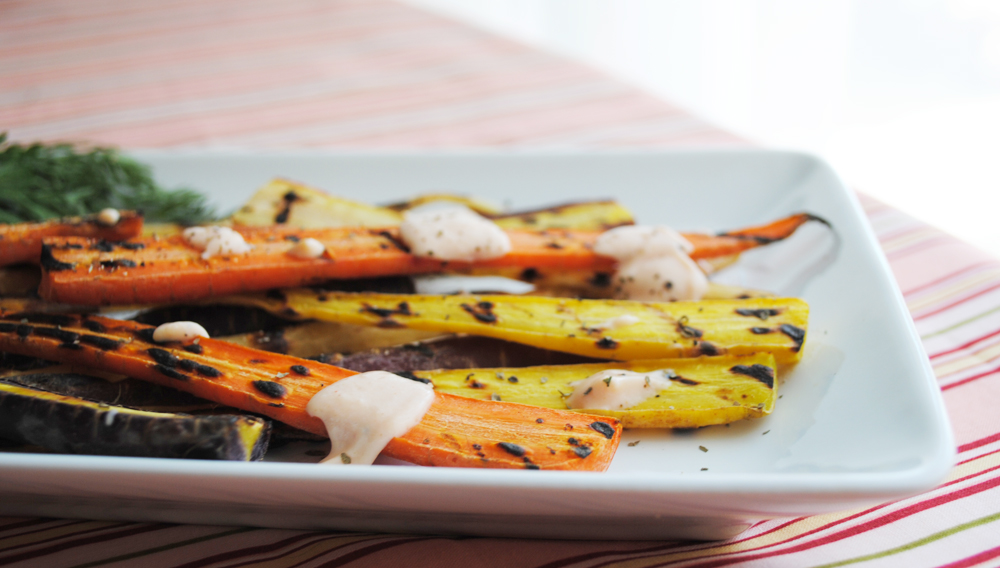 Ingredients
12oz Mori Nu silken lite firm tofu, drained
1/4 cup lemon juice
1.5 tablepsoons apple cider vinegar
1-2 tablespoons unsweetened almond or soy milk
1.5 teaspoons garlic powder
1/2 teaspoon salt (more to taste)
1/2 teaspoon cumin
1.5 - 2 tablespoons Sriracha
12 carrots, fairly equal in size
Olive oil
Salt & pepper for sprinkling
Instructions
Combine all ingredients except carrots and oil in the food processor and pulse until smooth. Taste and adjust seasonings. Set aside.
Wash, trim, and slice the carrots lengthwise in half or in thirds (depending on their size). Put them in to a zippy bag with 1 tablespoon water, with about 1" of the top left unsealed. Microwave on high for 1.5-2 minutes, or until they're pretty flexible.
Drizzle the carrots with a little bit of olive oil and grill on medium/high for 2-3 minutes. Brush with a bit more oil, flip, and grill for another 2-3 minutes. Sprinkle with S&P and drizzle with the sriracha sauce. Serve warm.
That Was Vegan? http://www.thatwasvegan.com/