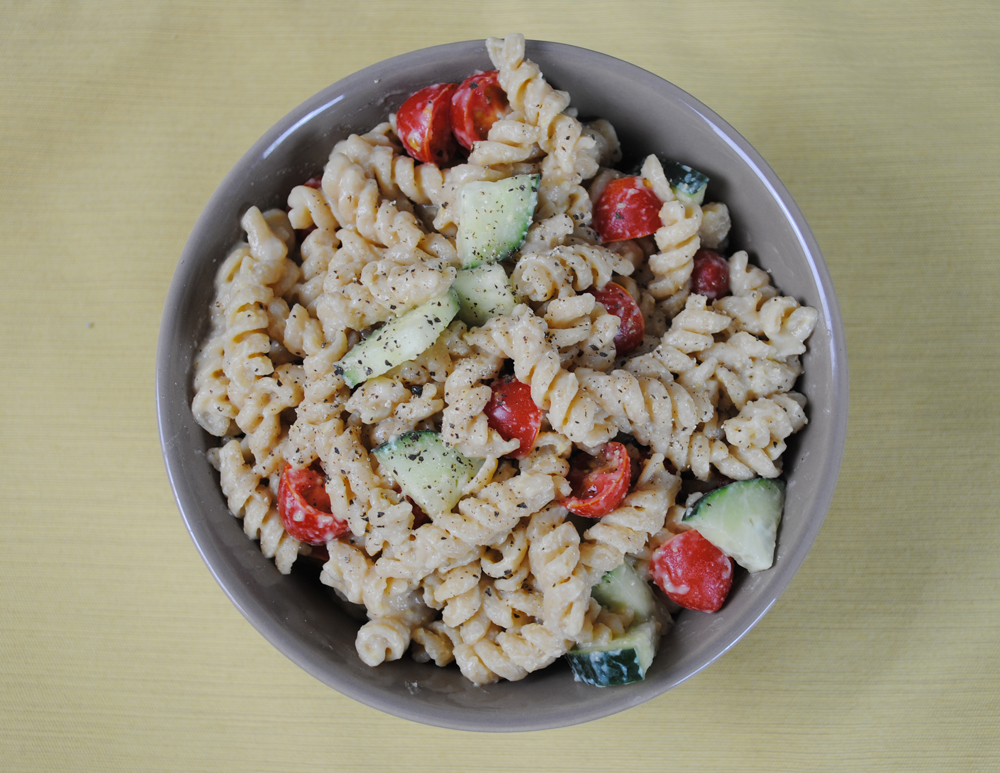 It's cold and rainy here, but I'm pretending it's summer. Dishes with fresh veggies, burgers, and pasta salads are all on the menu at my house!
Also? Getting outside as much as possible. Even when it's so cold I can see my own breath…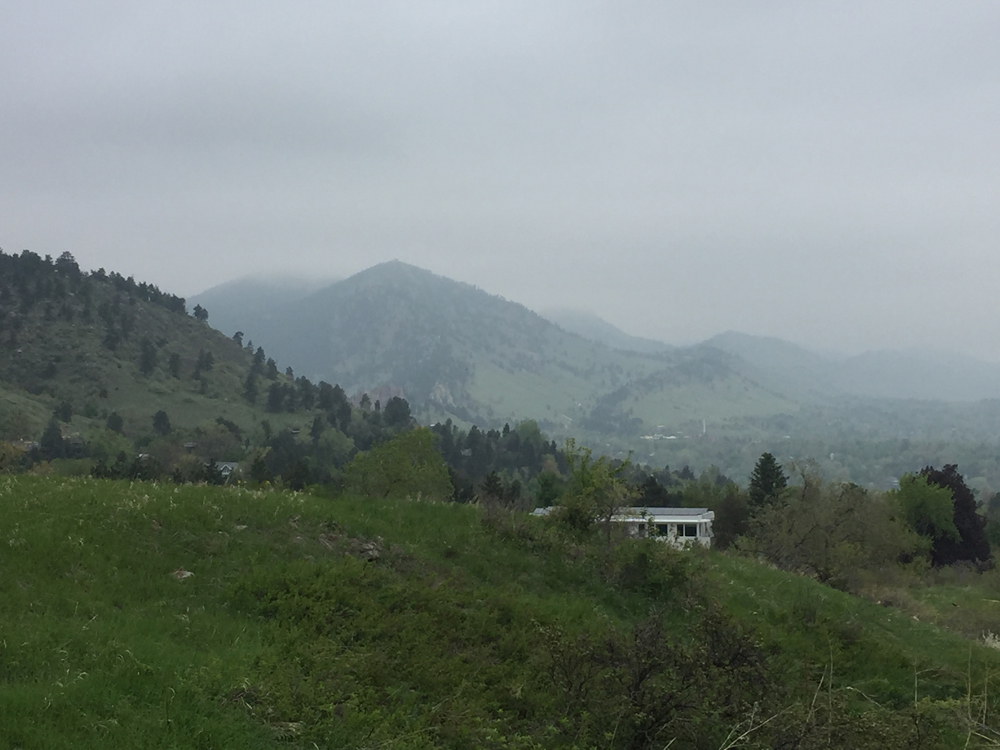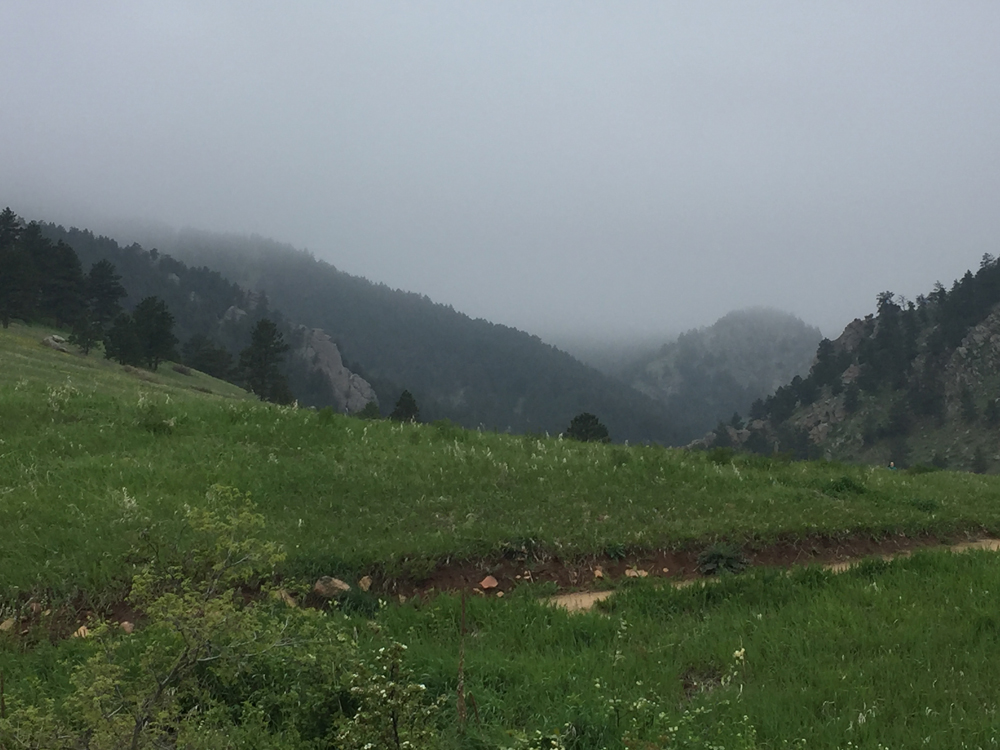 These are from a trail in Boulder on Sunday morning. It was a great hike, and had there not been all those clouds hovering around us, there would've been a beautiful view. And I really could see my own breath!
Can't claim this pasta salad is on the same level as a perfect hike, but it IS delicious! Pasta… hummus… what else do you need? The hummus makes it all so creamy, but still healthier than vegan mayo. Plus depending on what kind of hummus you use, it changes up the flavor. I went with the garlicky-est hummus I could, but I feel like a roasted red pepper would be great too.
Also, sorry for the crummy picture. I got new lights and I'm still figuring them out!
---
Hummus Pasta Salad
2016-05-17 08:05:56
Serves 4
Ingredients
8oz your favorite pasta (I used a whole wheat rotini)
1.5 cups hummus (I recommend a garlicky one!)
3+ tablespoons nondairy milk, as needed
1 cup grape tomatoes
1/2 cucumber
1/2 sweet onion
S&P to taste
Instructions
Cook the pasta to package instructions. Drain and return to hot pan.
Slice the grape tomatoes in half. Slice and quarter the cucumber. Dice the onion.
Mix all the ingredients together in the still-warm pan, adding as much nondairy milk as you need to get it a little creamy. Taste and add salt and pepper as needed. Serve at room temp or chilled.
That Was Vegan? http://www.thatwasvegan.com/