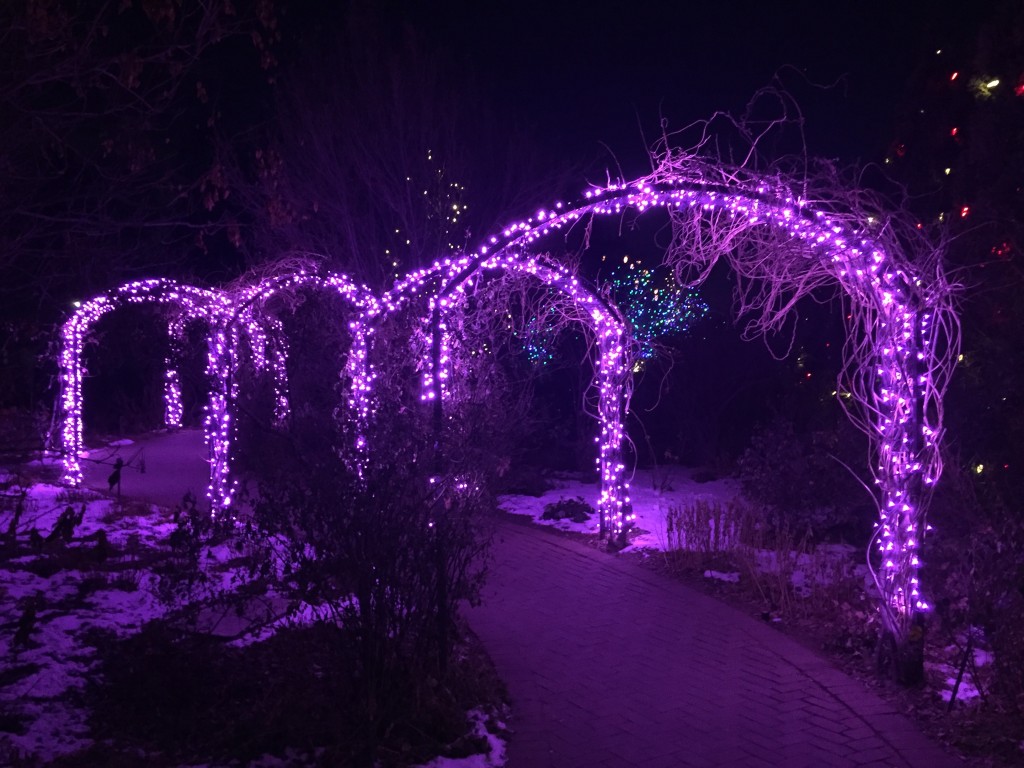 Let's start with some of the randomness, shall we? The Denver Botanic Gardens has the romantic date market on lockdown with their annual Blossoms of Light event- This was a sort of "tunnel of love" you walk through towards the beginning. The temperature was in the teens while we were there, so I didn't take any other pictures. You'll just have to trust me when I tell you how beautiful it was! And now, the foods…
Warming up after the chilly garden stroll was absolutely delightful at True Food Kitchen in Cherry Creek- one of my very favorite restaurants. I really need to do a MHVE review!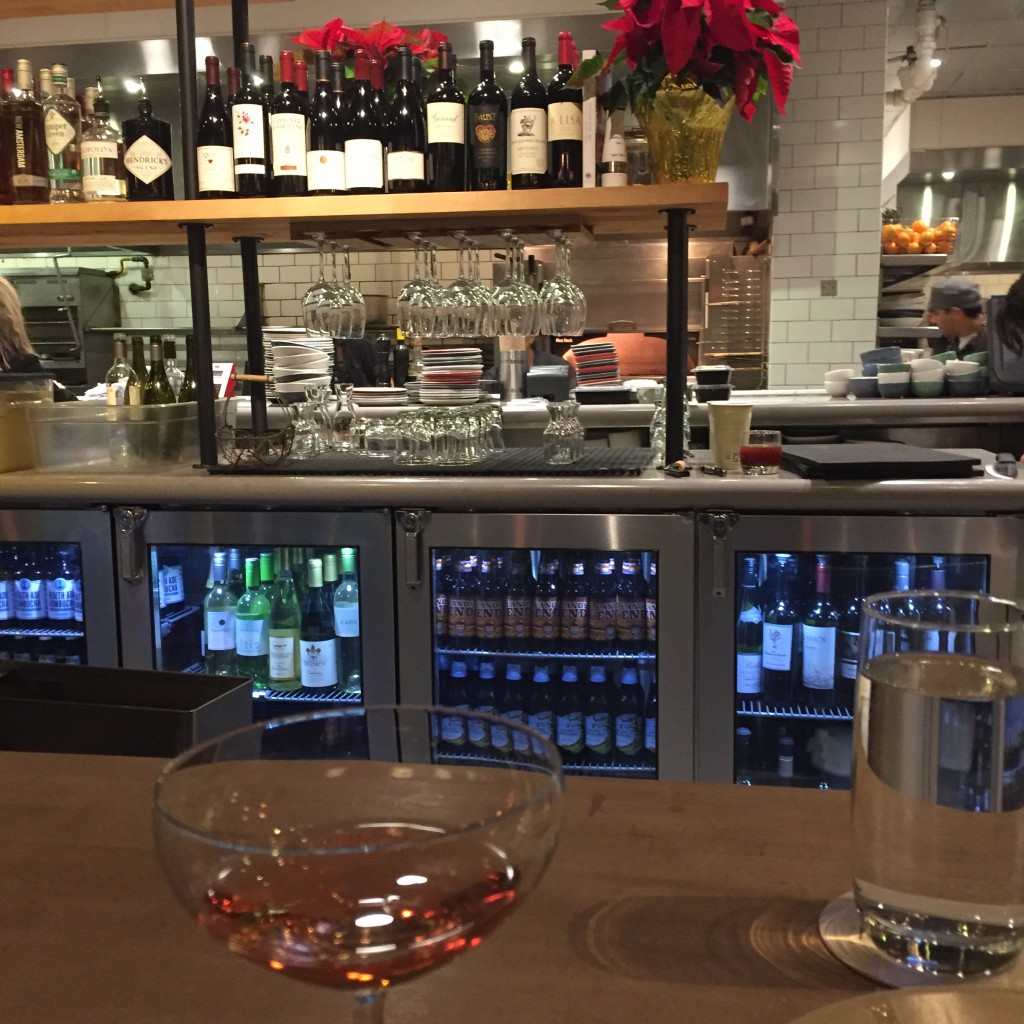 The restaurant is just lovely, very contemporary-industrial-chic, and the bar faces into the open kitchen so you can watch everyone work. They also have a very delicious sparkling rosé on their menu. We shared the Herb Hummus which comes topped with a greek salad and a side of warm pita bread (make sure you ask them to hold the feta).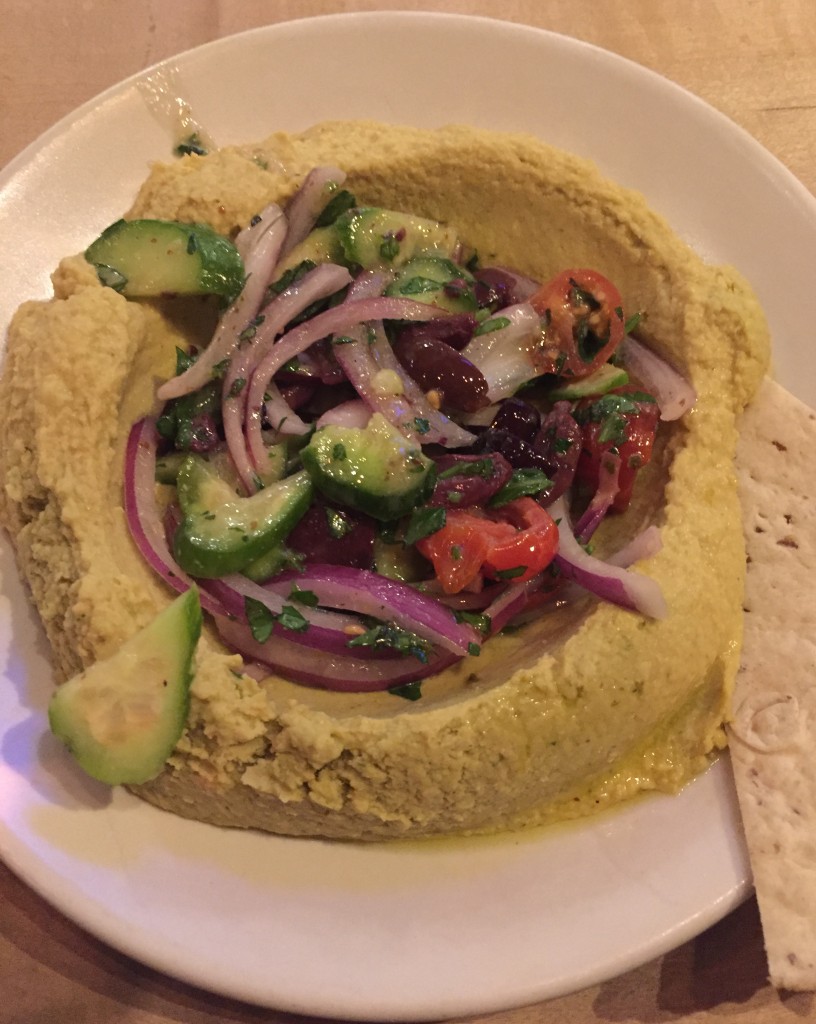 Other adventures included a Sushi Burrito at Komotodo in Writer's Square, this time with my girl Chelsea: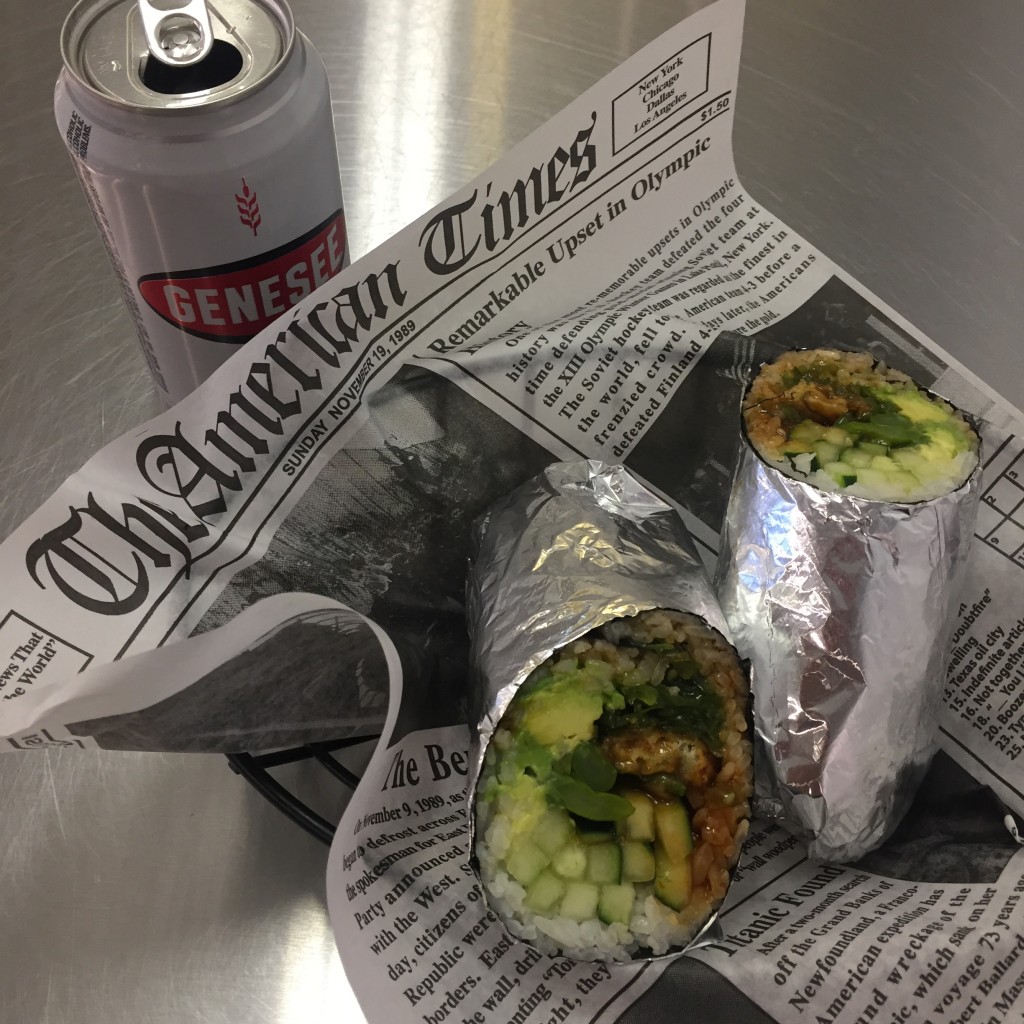 The burrito was followed by vodka shots at Red Square, and a freezing cold selfie in front of the Capitol building…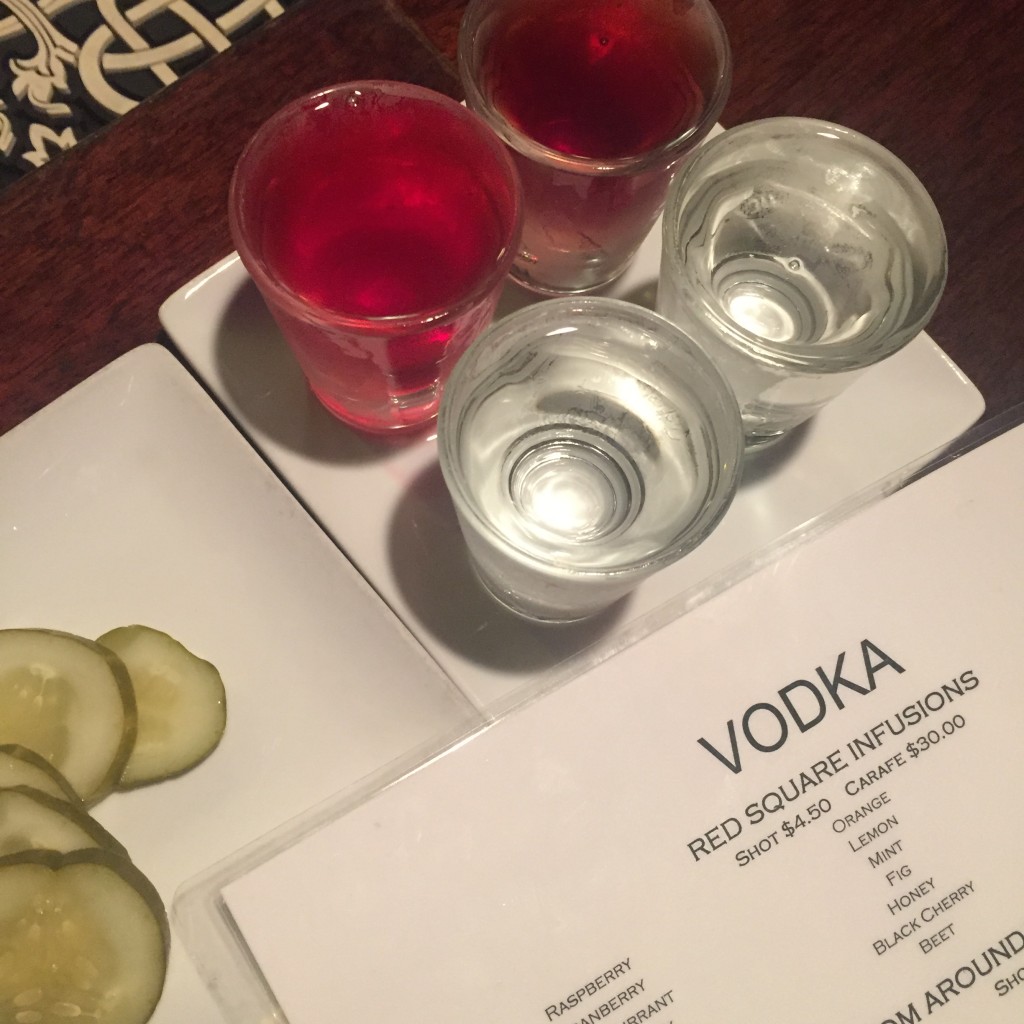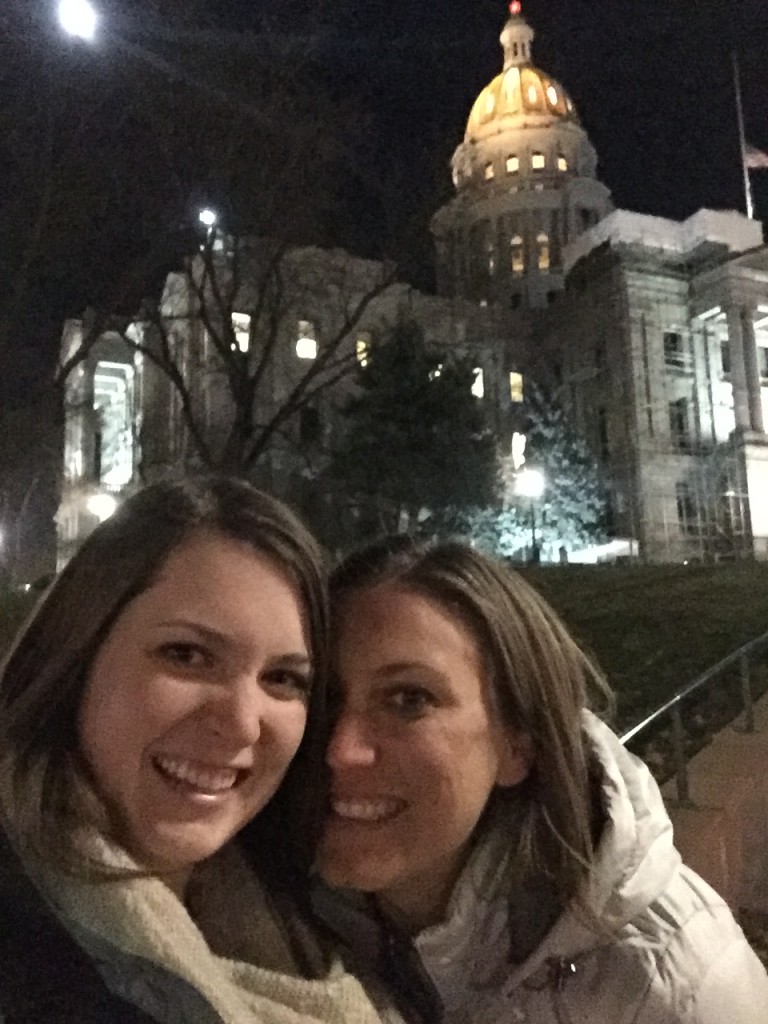 Last Saturday my mom and I brunched at City O' City before visiting the Molly Brown House Museum. Visiting more museums in Denver is on my 40 Before 40 list, so this wasn't all booze and food fun and games, haha!
I had a rosé (of course) and my mom had a pinot noir, and we shared Seitan Buffalo Wings and the BBQ Mac Wrap which is bbq tofu, mac n' cheese, creamy coleslaw, pickles and shallots. All vegan, all delicious!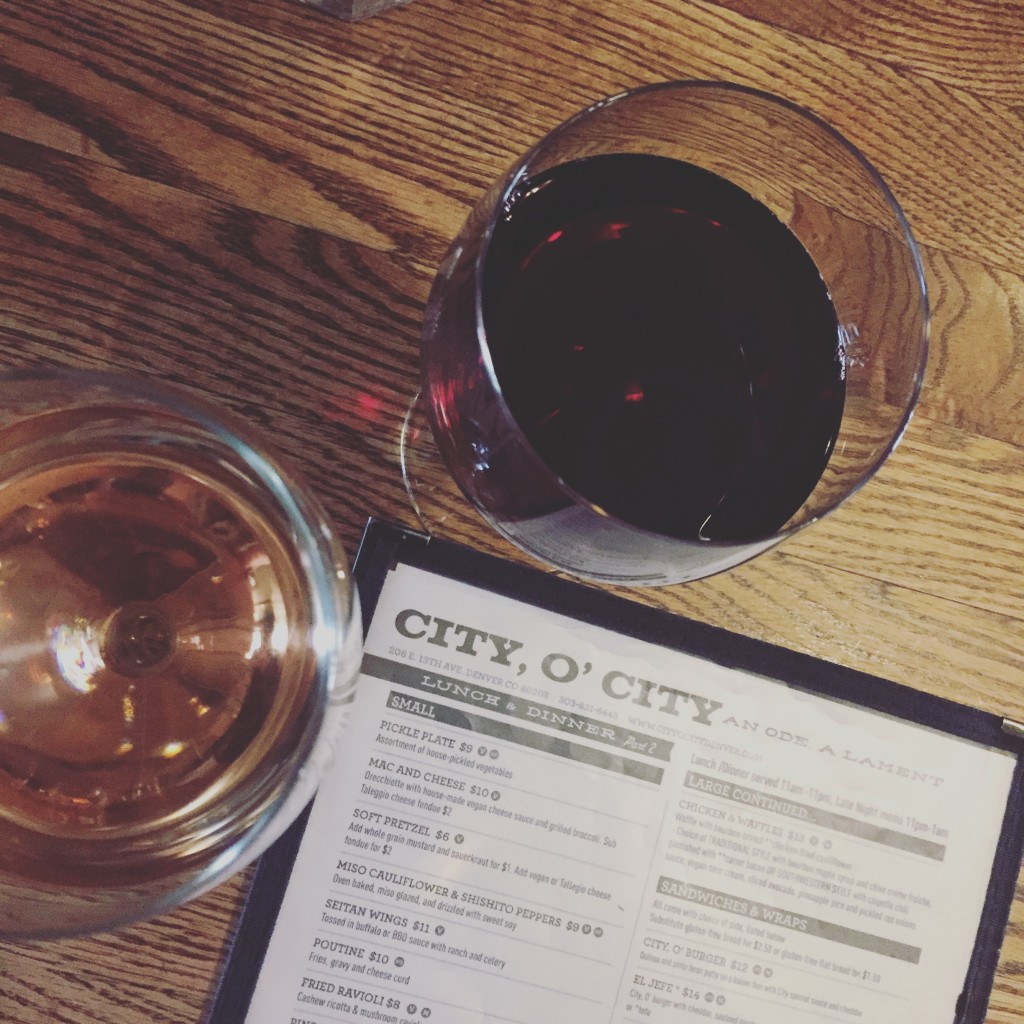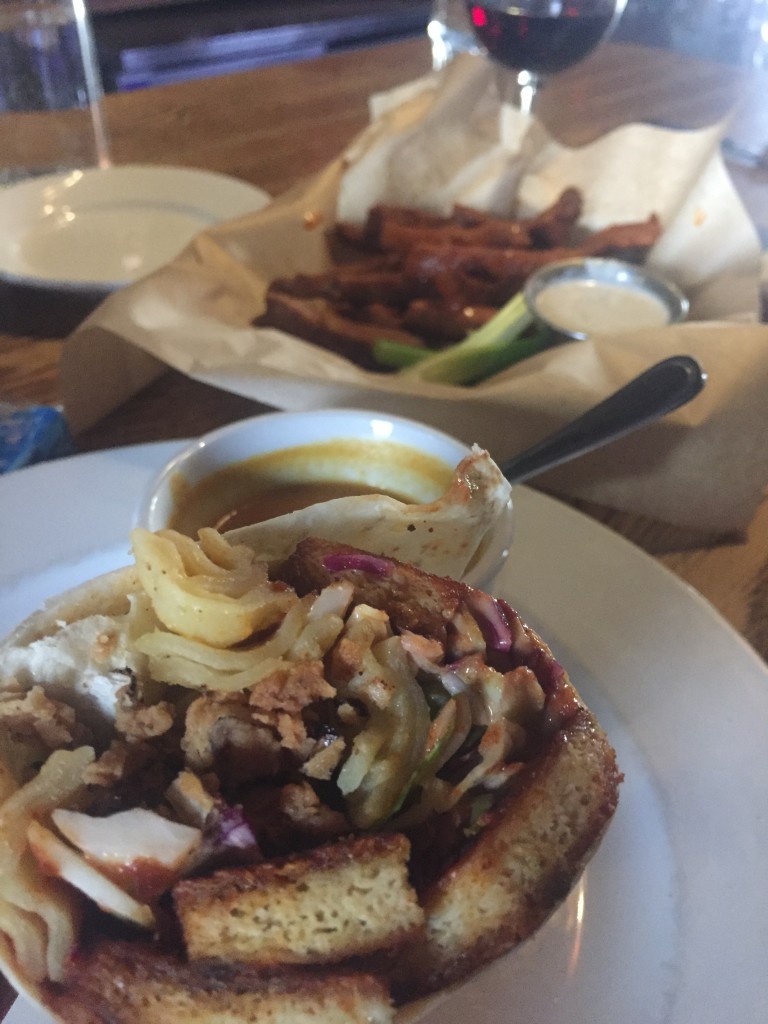 I took my friend Eric to a birthday lunch at Steve's Snappin' Dogs where I can never resist the Sweet Potato Tots…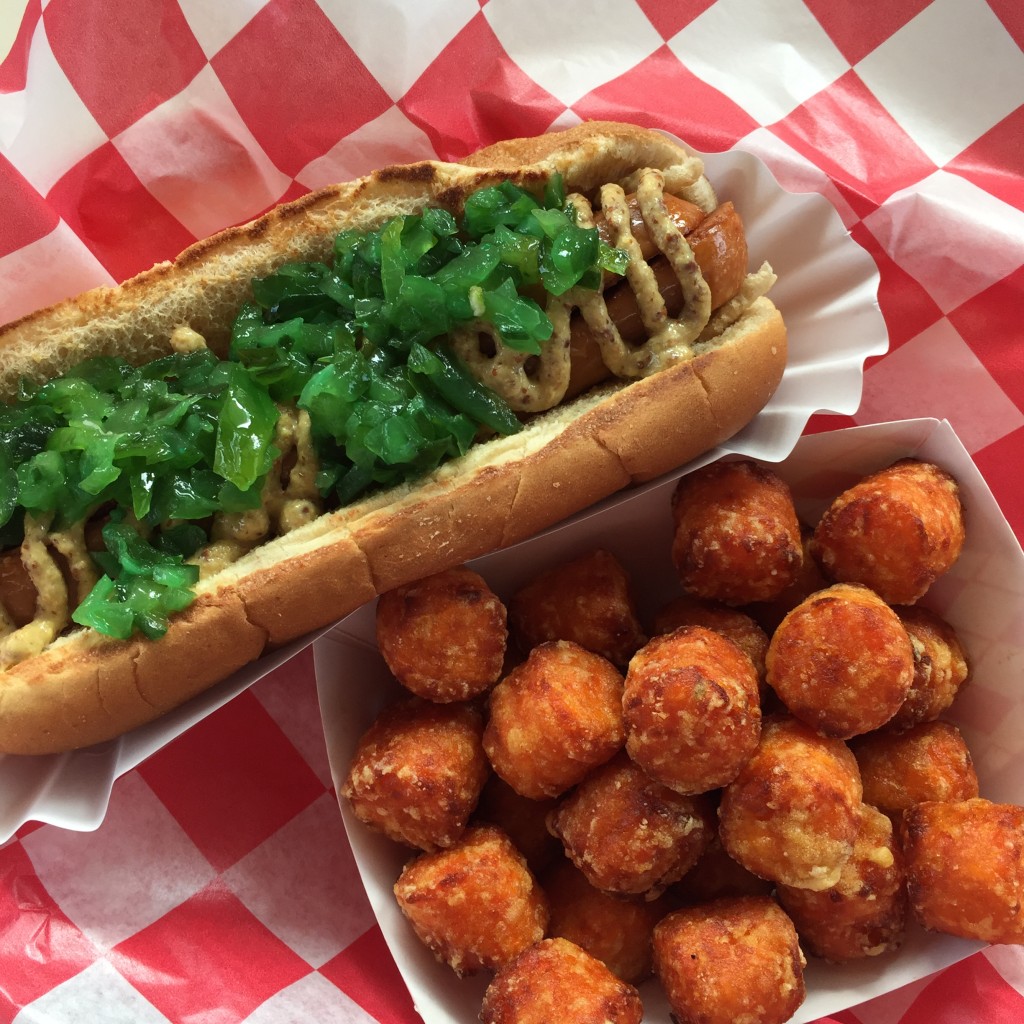 And a team I'm on at work had a very fun and delicious holiday lunch at Lowdown Brewery too! This is the They Call Me Portobello, which is the best sandwich ever. I ate every single bite and all the fries (and the Patio Pounding Pilz) and didn't feel a bit bad about it!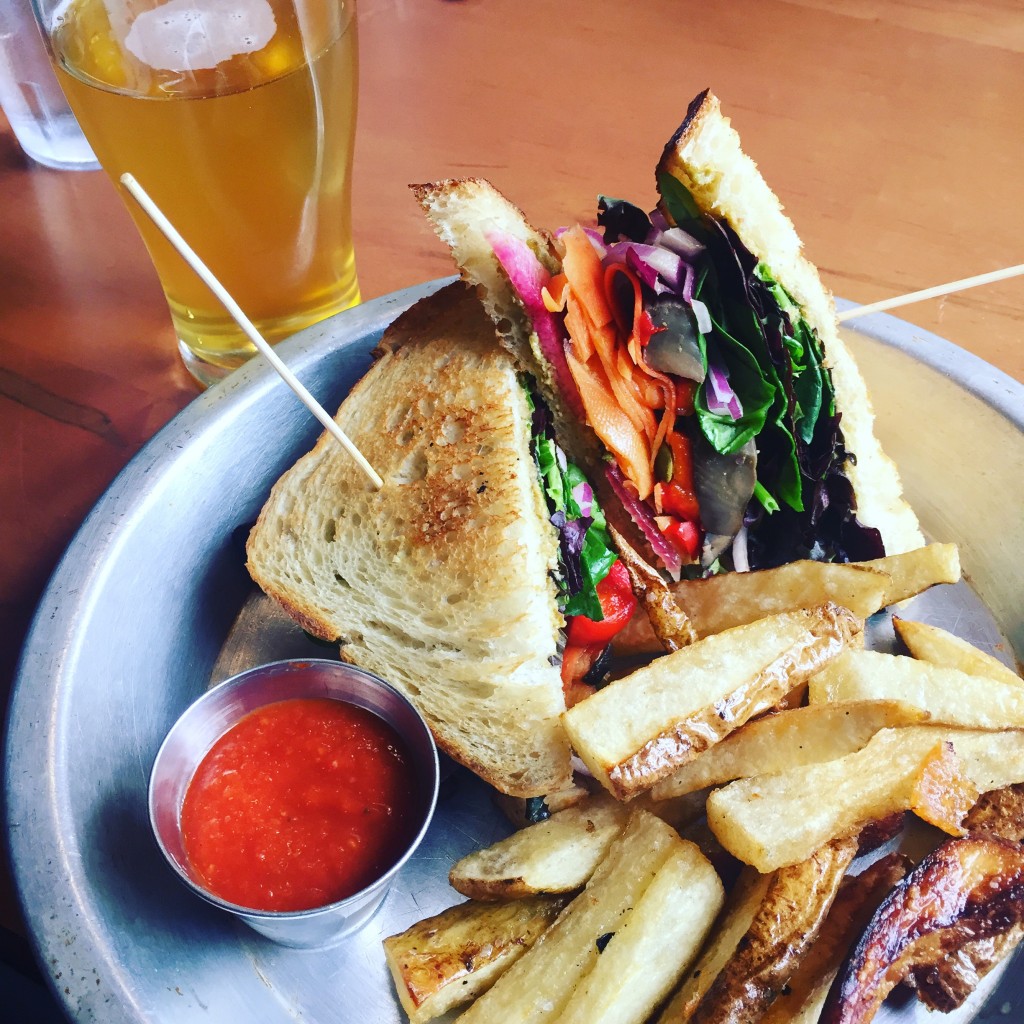 I also managed to cook a few meals at home, believe it or not. I made my Spicy Italian Drunken Noodles for a date night dinner (it was a hit!):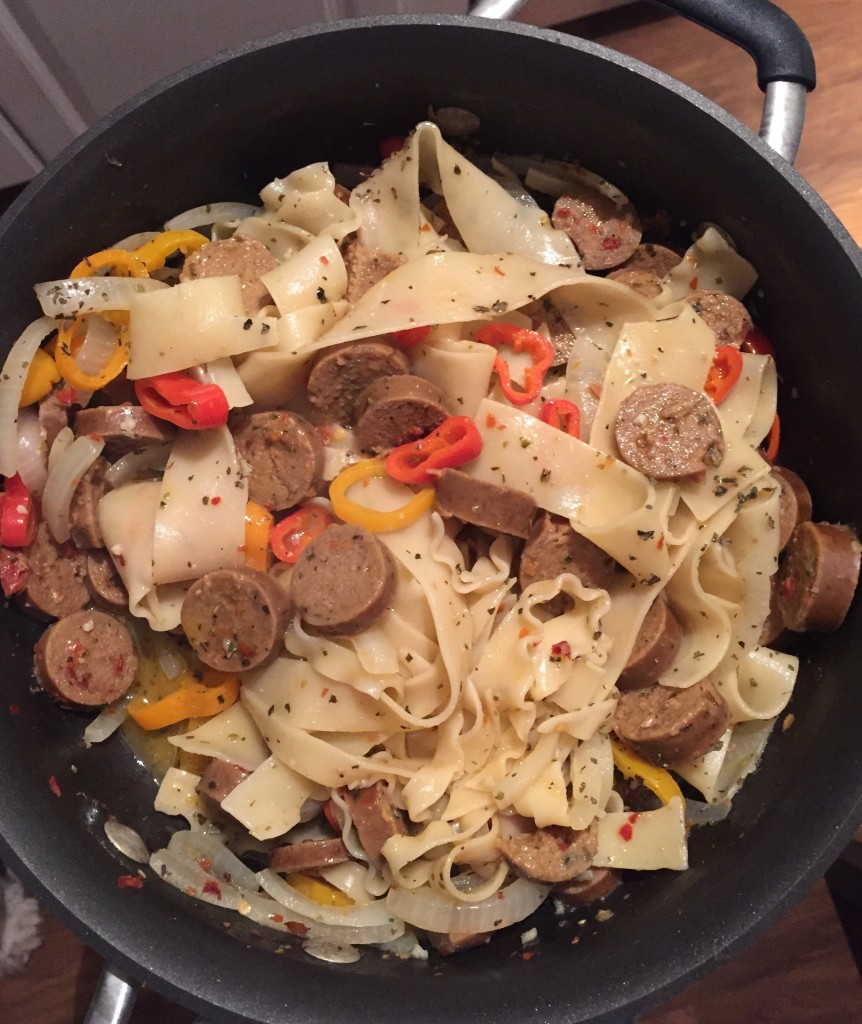 I also made a Massaged Kale Salad… something I make pretty often because it's easy and healthy and delicious! This shot is pre-massage, clearly…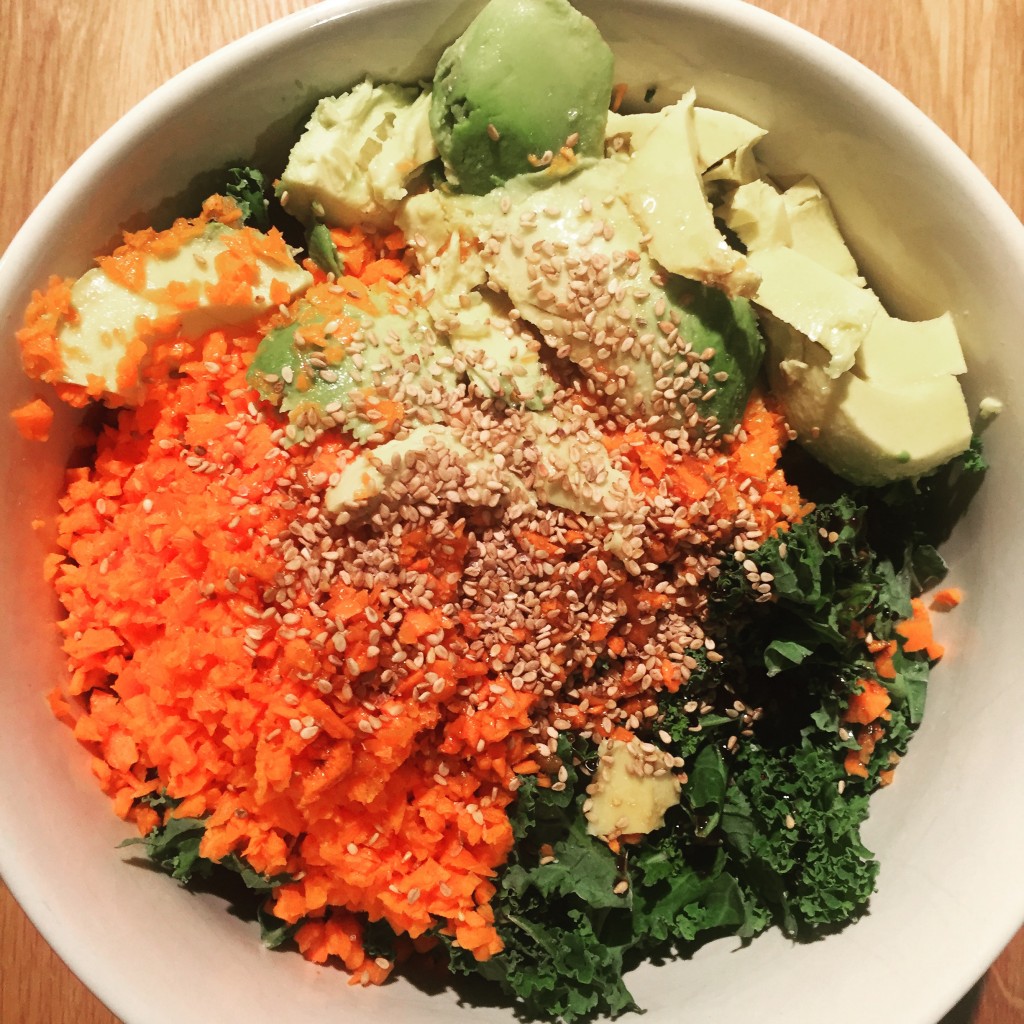 And last Saturday, which was a wonderful quiet night home with the dogs, I made myself a big ol' batch of Spicy Seitan Fajitas (using my Chicken Seitan recipe)…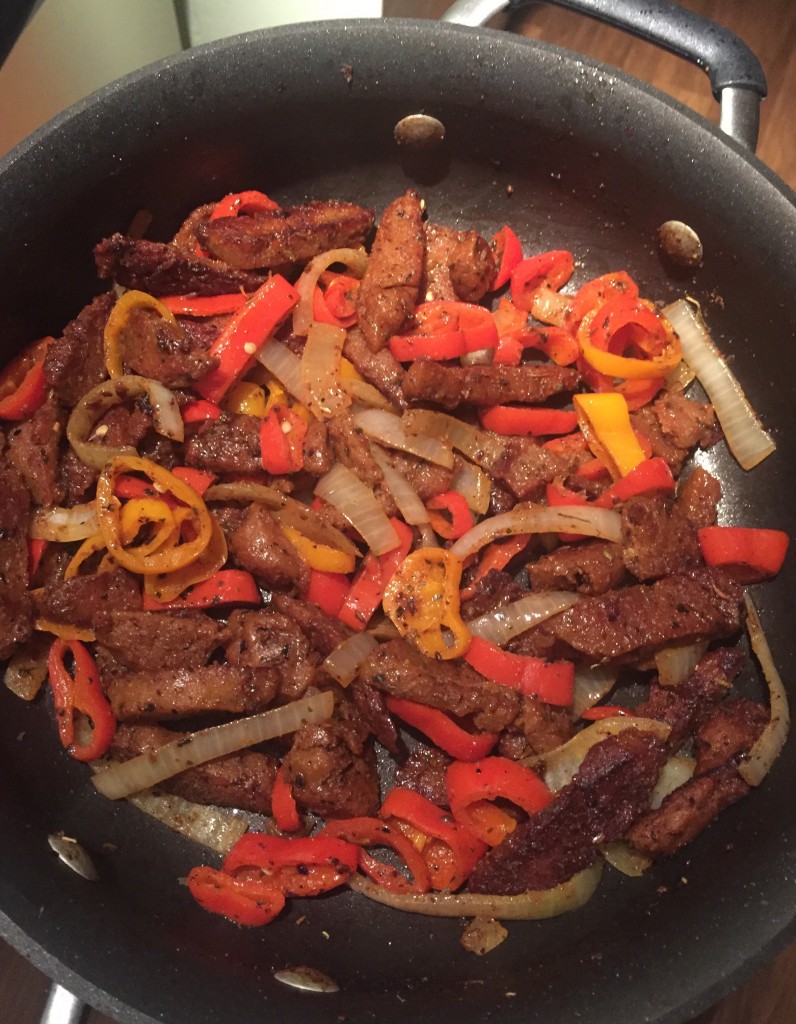 Speaking of the dogs, they asked me to let you know that I've also been baking for them! That's right, they got some very special Christmas Cookies, made with my Pumpkin Pie Bites recipe… and they loved 'em!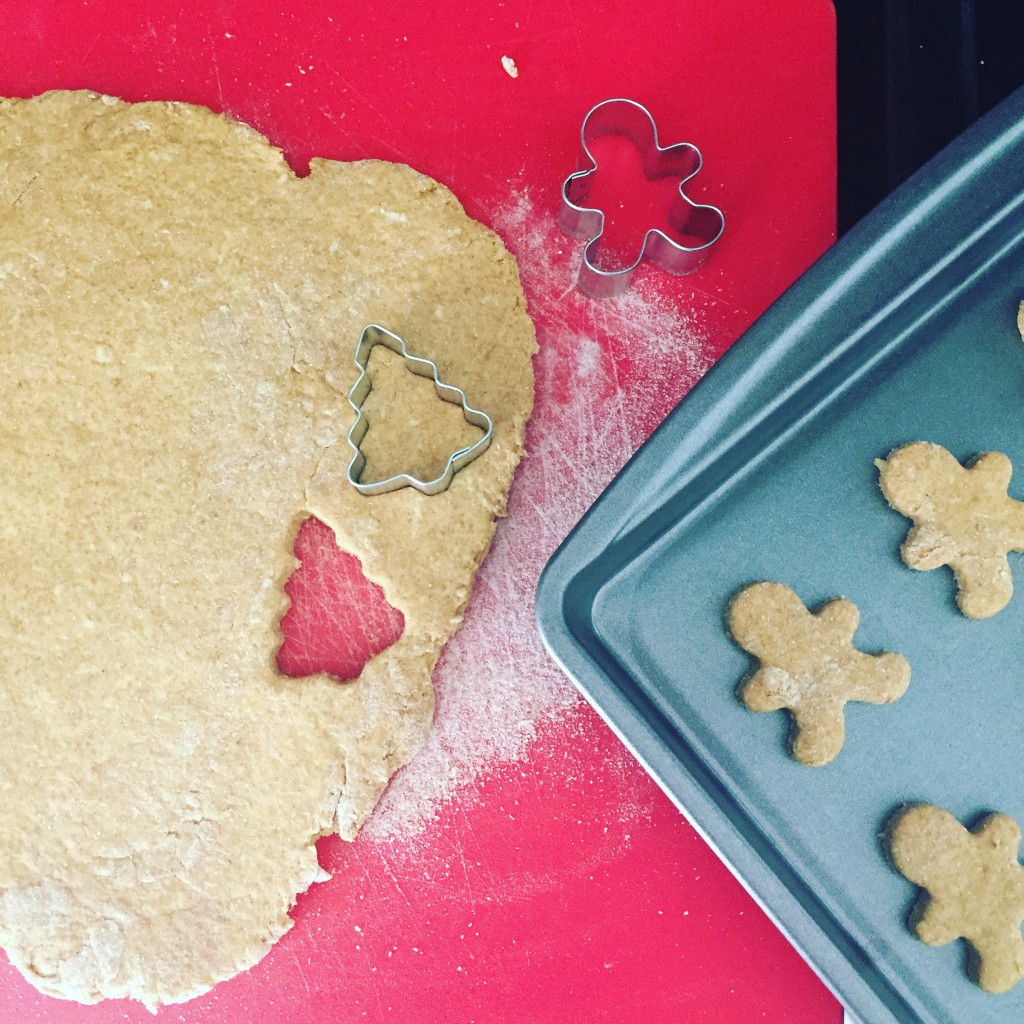 Okay, that's it! I hope you're all enjoying your holidays. I know I am… and I'm planning to get some cooking done and share some new recipes with you soon!