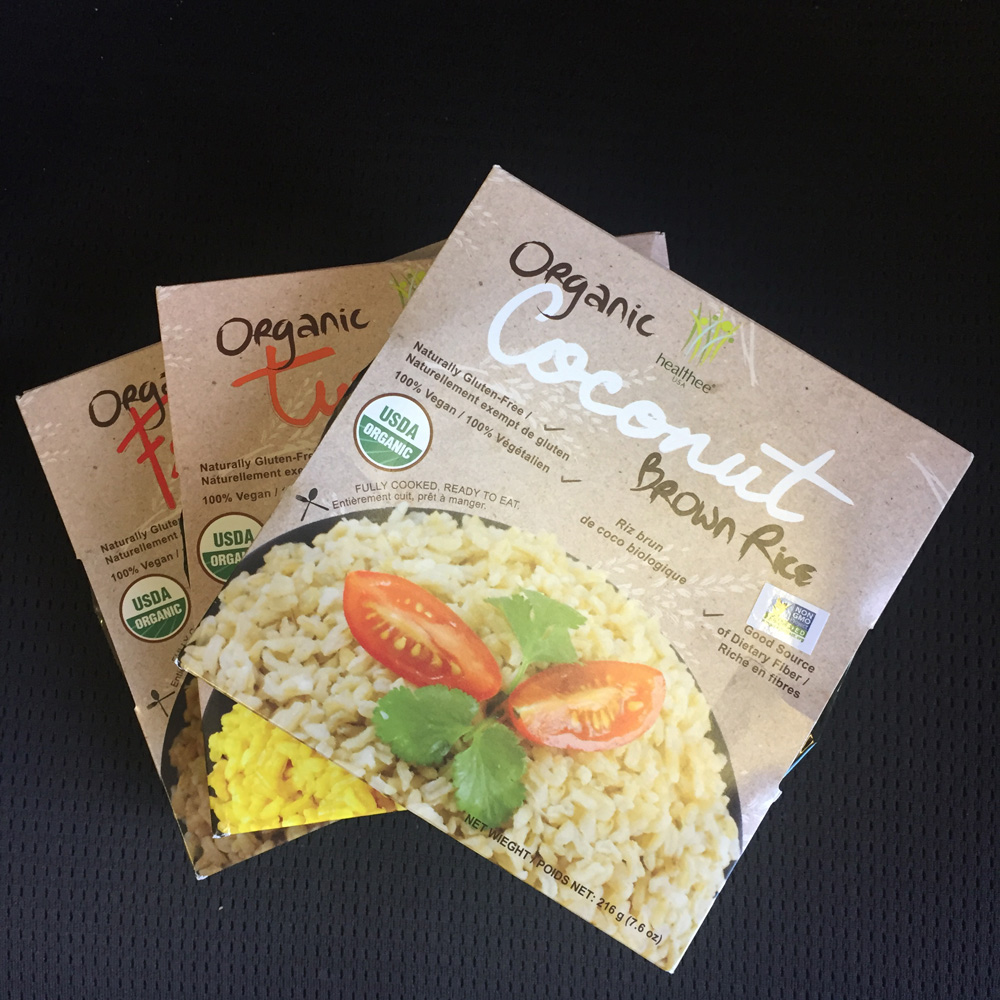 I wont lie… all some days I don't feel like creating a whole meal from scratch, and I know I'm not alone in this. The problem is that we, as smart and healthy vegans, don't want to rely on bland products made with subpar ingredients, right? We want products that will help us at the end of a busy day that are also delicious!
Enter Healthee and their line of fully cooked, ready to eat brown rice bowls that are organic, gluten-free, non-GMO, and vegan. They're available in three flavors:
Fried-Style
Coconut
Turmeric
I've already eaten all three, and enjoyed them all. Here's a shot of the Fried-Style Brown Rice topped with water- sautéed carrots, zucchini and kale… with a little spicy BBQ sauce.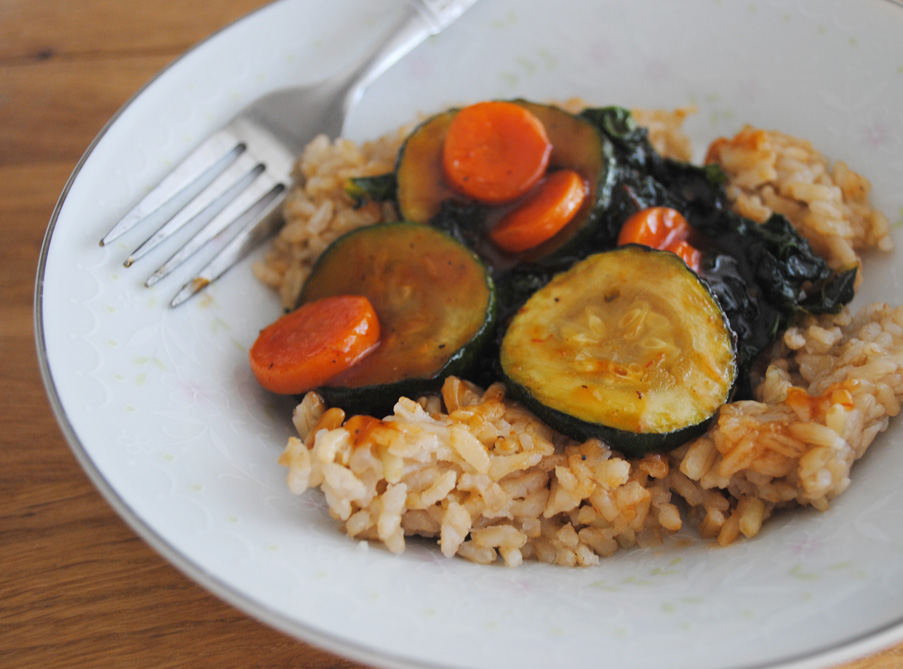 It took maybe 10 minutes to make this healthy dinner. I sliced the veggies and put them in a pan with a little water, and cooked them till they were lightly done (I like my veggies with a bit of toothsomeness). While they were cooking I put the rice in the microwave, and when the veggies were done I drained the water and stirred in some sauce, then plated it all together. EASY.
The rice was flavorful and the texture was spot on. Light, fluffy… just as good, or better than, those boxed rices that you actually have to cook.
For some reason that's the only picture I still have, but I did similar dishes with the other rice flavors as well. The Turmeric Brown Rice was my favorite- I steamed some broccoli and carrots with a bit of turmeric, mixed them with the rice and then topped it all with some Follow Your Heart vegan ranch (based on this recipe).
The Coconut Brown Rice was also great. It had a light coconutty flavor that I think would pair well with an Asian-style sauce/veggie duo.
It's a new year and we're all trying to eat healthier, or maybe save time for the things that truly matter to us, and this product can actually help with both. Check out their website to find where they're sold near you, and grab a couple boxes!
*I was provided free product to review but the opinions are 100% mine!