You guys, I feel really crummy about badmouthing Teddy the other day. He IS a good boy. Well… sometimes at least. And the rest isn't his fault. I'm resolving to be more patient and let him take all the time he needs. Because his is (mostly) a good boy 😉
Okay, now the food! Here are some of the wonderfully vegan things I've noshed on lately, starting with my favorite thing- a delicious cocktail! Mom and I went furniture shopping a few weeks ago and then stopped at Seasons 52 for a short happy hour- I had the Cranberry & Sage (Prairie organic gin, white cranberry juice, cranberries, candied sage leaf) and Mom had the Bourbon Berry Bramble (which is what I usually order- bourbon, elderflower liqueur, raspberries, blackberries, lime). I adore their bar, everything about it screams (whispers?) decadence. And the shopping? Well someone bought herself some new bedroom furniture for Christmas!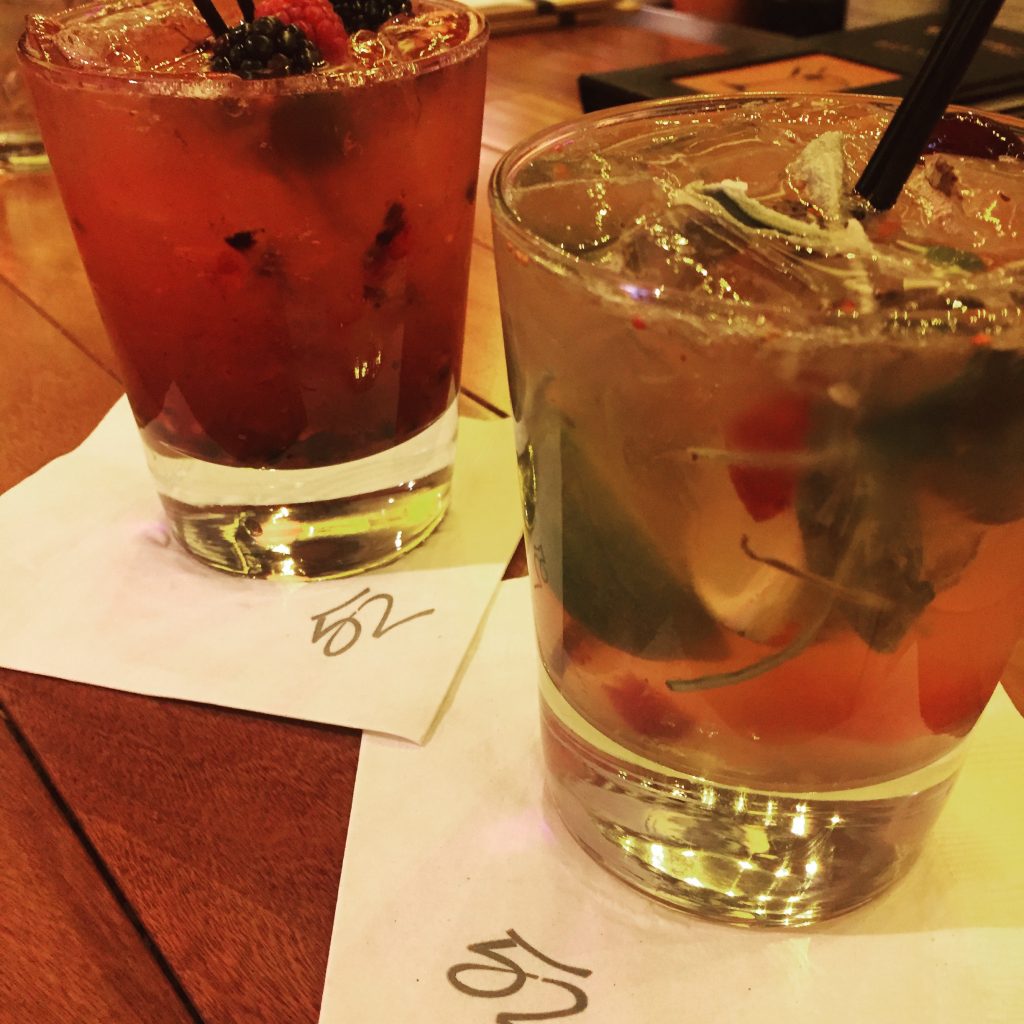 Another day, another boozy shopping trip with Mom! This trip was to Homegoods and Gordman's to find new artwork/stuff for our homes. I bought an awesome painting for my living room, and Mom found a great wall hanging for her master bath. We toasted our shopping skillz with a pint of beer at this little brewery in the shopping plaza. The place wasn't anything special but the beer was good!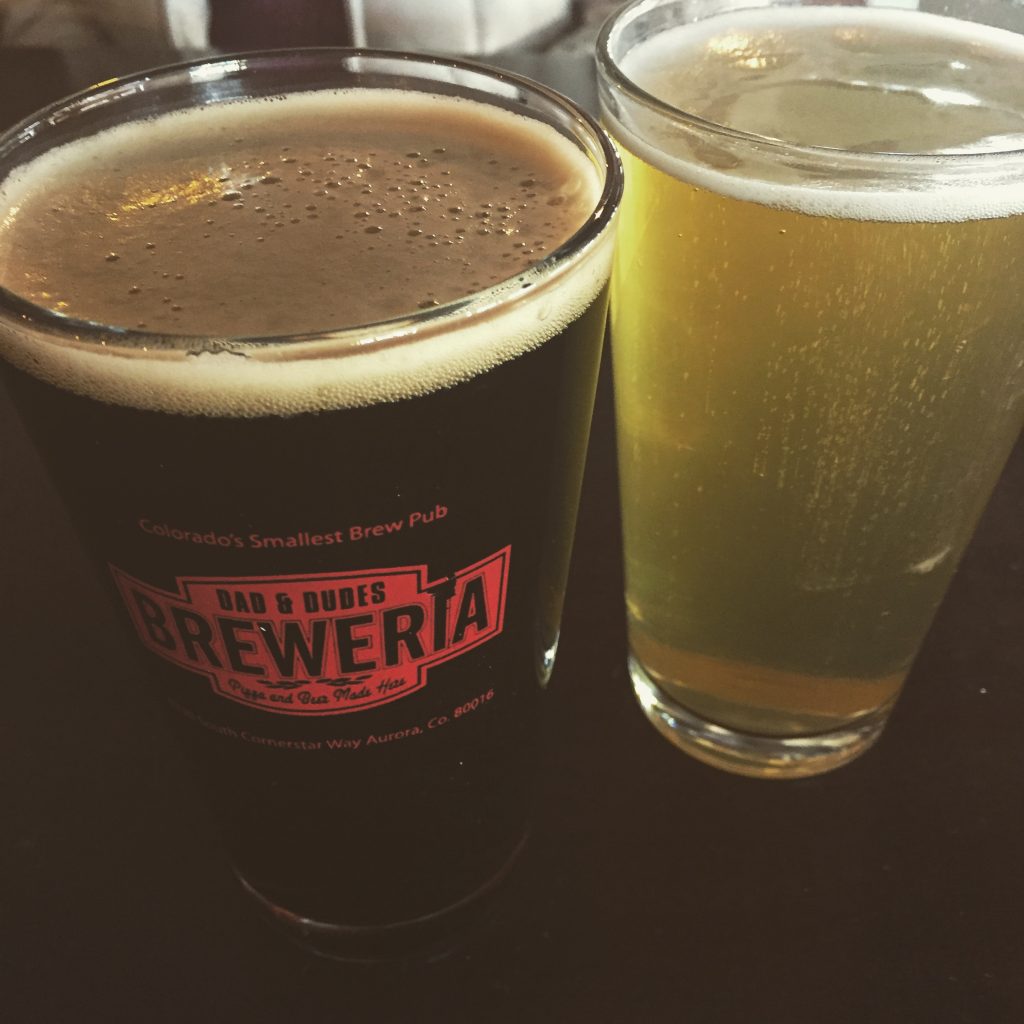 Flashback: Here's my Christmas dinner plate, cooked by Mom… She made us a little Field Roast, green beans, corn, mashed taters, cranberry sauce, and I contributed my Butternut Mac n' Cheese. Yum! And yes, I mix my cranberry sauce and potatoes because I'm a child and I like my potatoes pink. So what?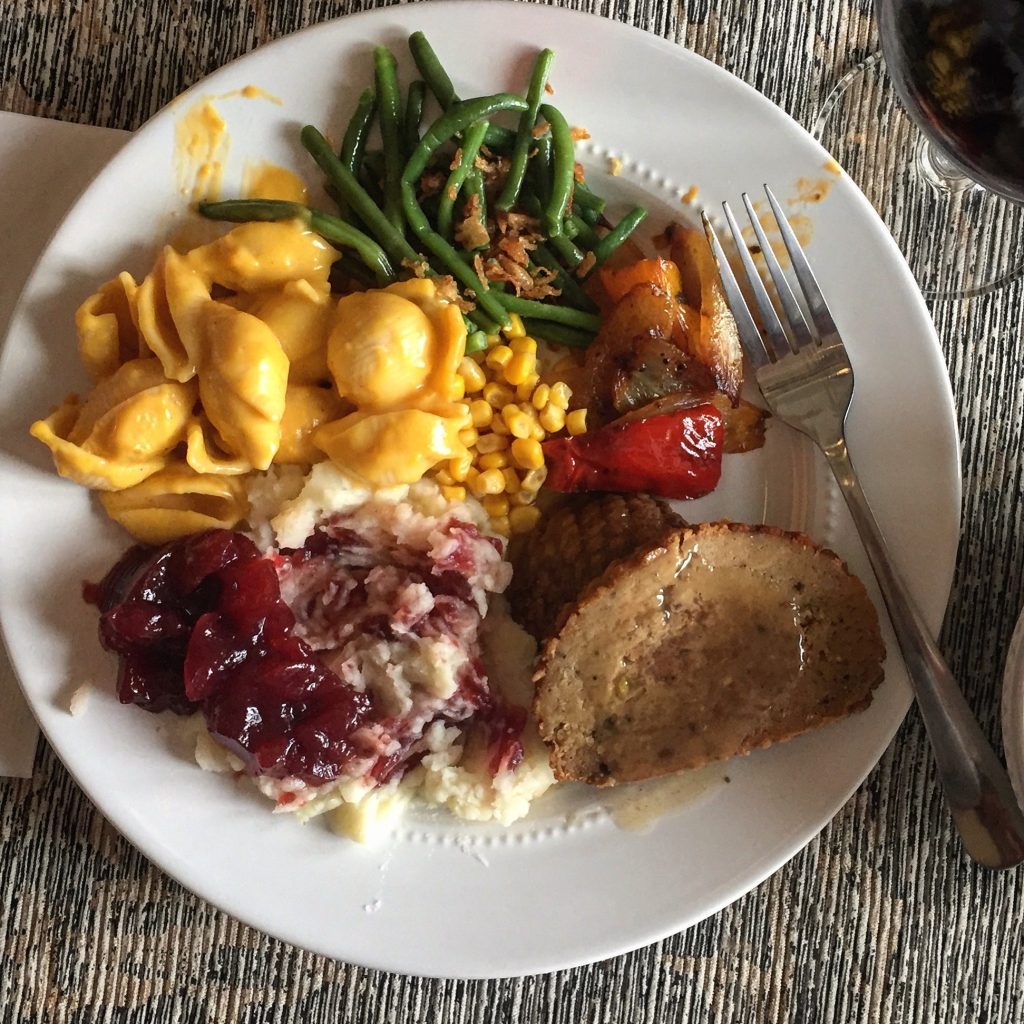 Healthy dinner alert! A Chef Ernesto burger from the Dollar Tree wrapped in lettuce and topped with pickles and tomatoes and onions, a huge side salad, and some leftover roasted beets. This is the kind of dinner I eat when I'm hungry but not super motivated.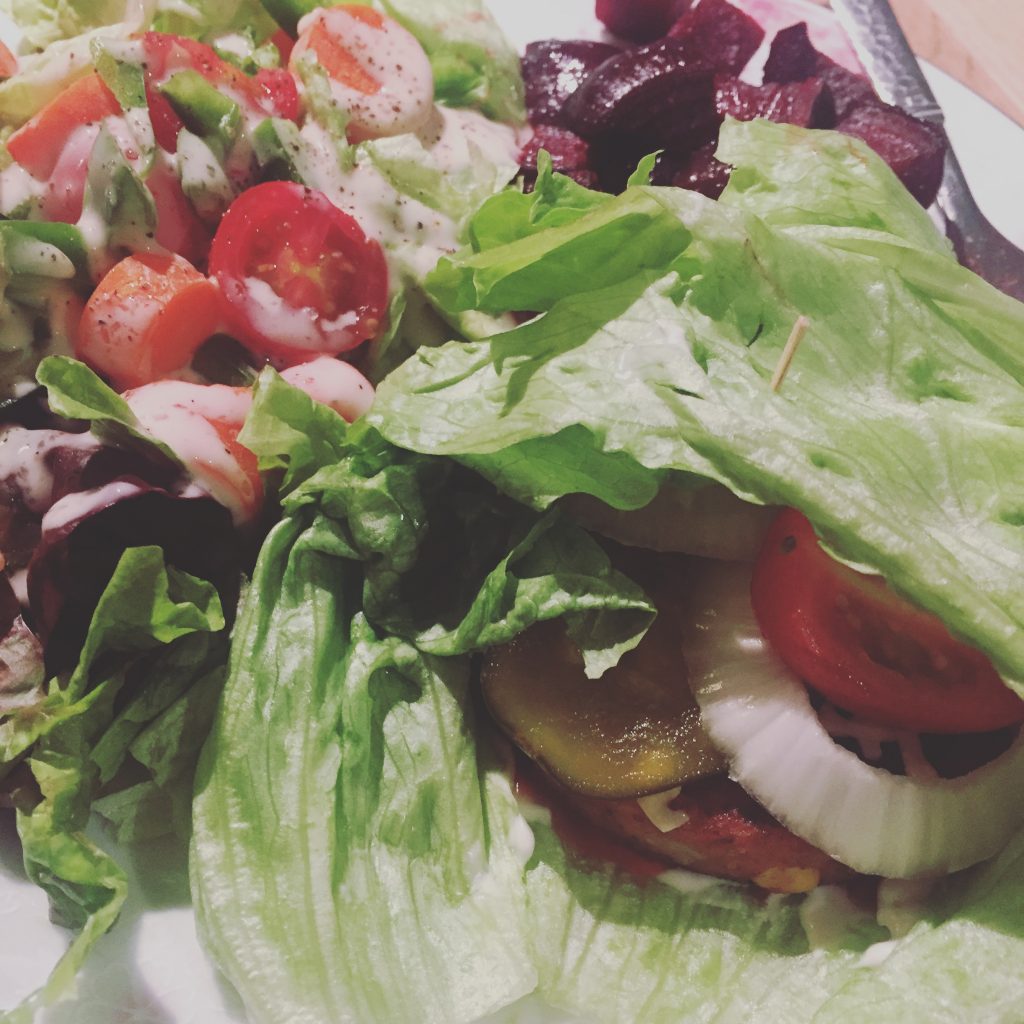 And another healthy yet easy dinner: A baked potato topped with salsa and a little Daiya, plus another big @ss salad.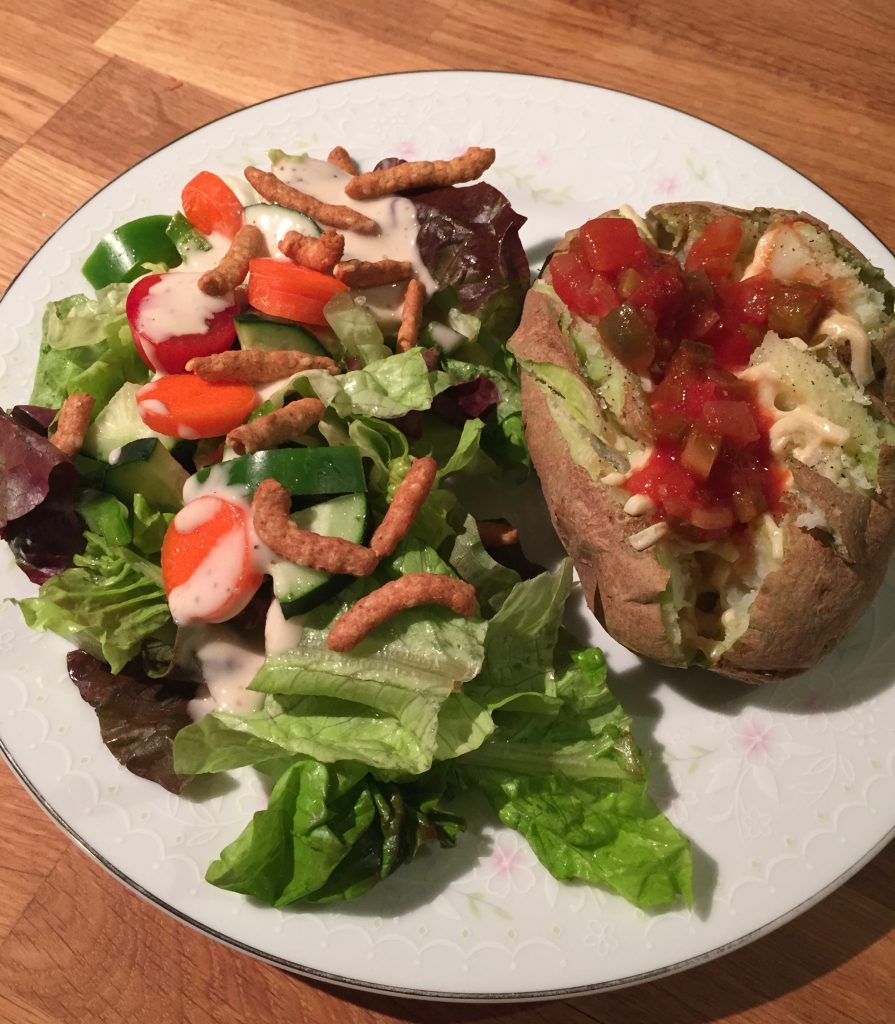 I keep eating these falafel sandwiches so I'm gonna keep sharing 'em! They're from a little Syrian place a couple blocks from my office and they're to die for. The white sauce on there is some sort of garlic and eggplant mix, totally vegan!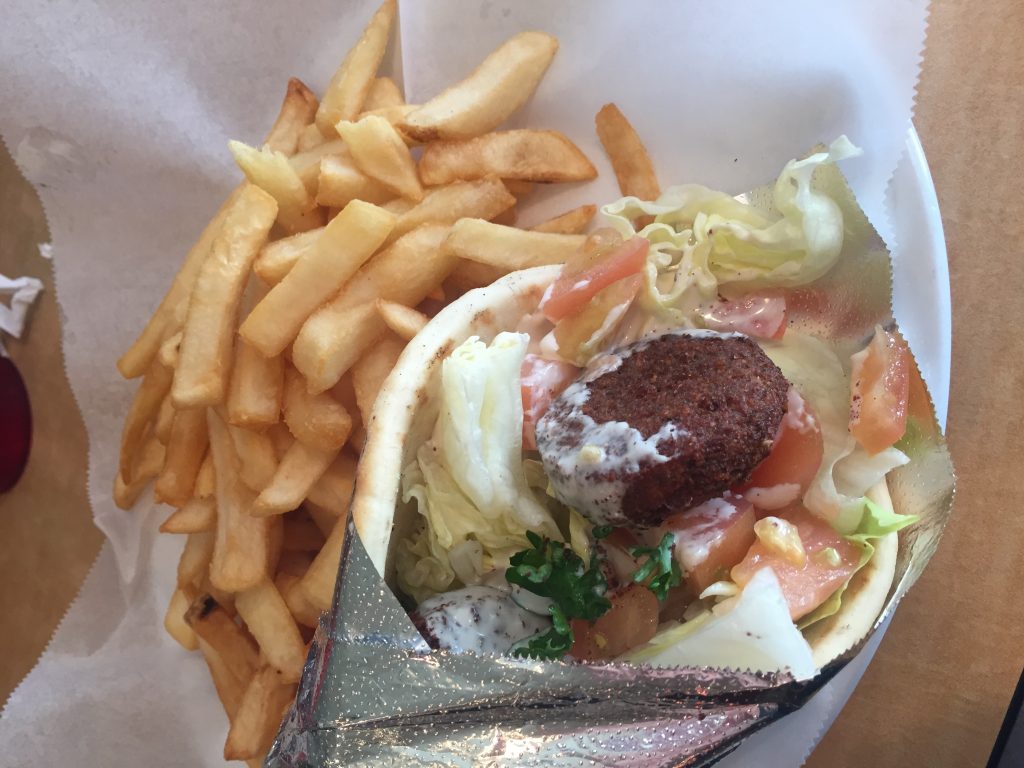 Pizza! A bbq chick'n pizza, to be specific. With red onion and cilantro, so good! It wasn't quite perfect yet, which means I have to make it again so I can photograph it and blog it. Poor me, right?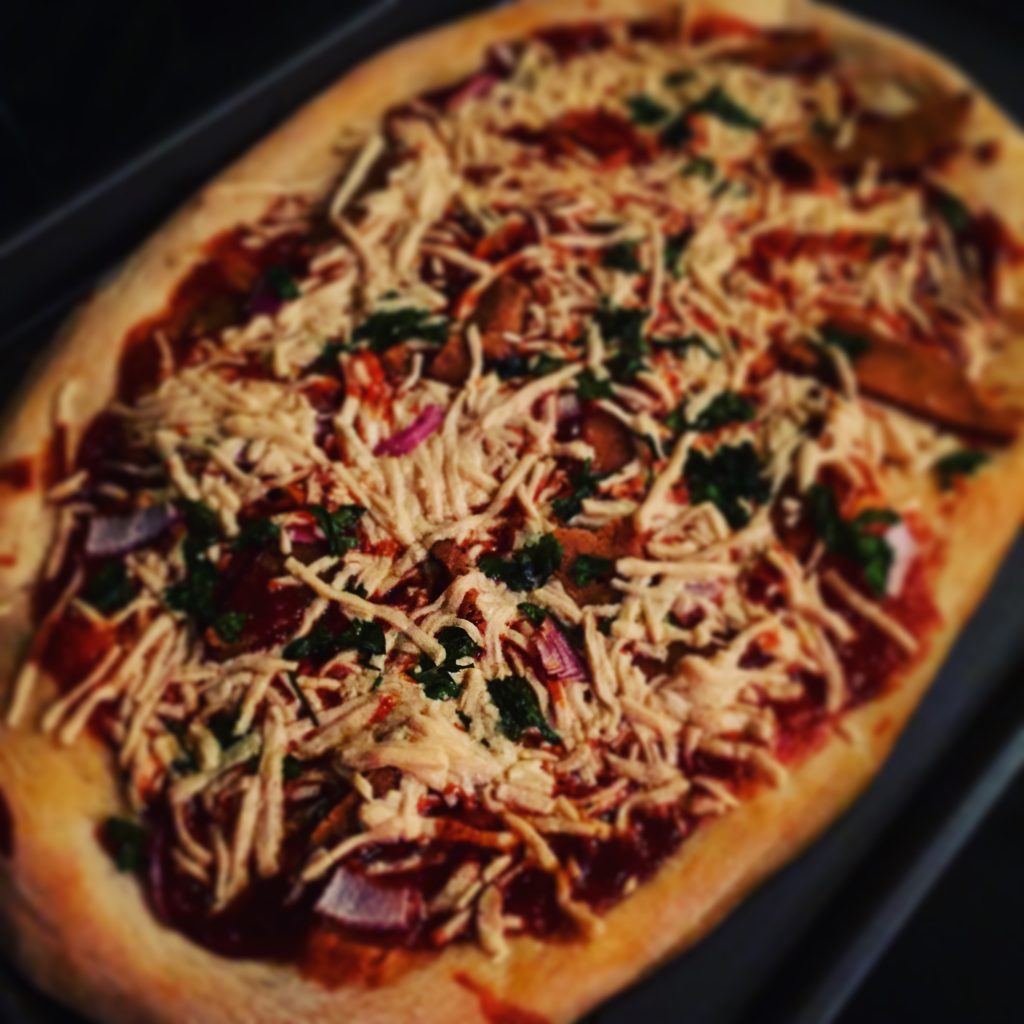 Hmmm… what else? Oh boy, this was one of THE BEST sandwiches I've ever eaten! The Buffalo Po' Boy from Sputnik, it was stuffed full of deep-fried tempeh, house-made buffalo sauce, onions, tomatoes, pickles and ranch slaw, served on a toasted hoagie roll with a side of sweet potato fries. I was so full after, but very, very happy! If you live in Denver, you gotta try Sputnik. Their vegan menu is fantastic!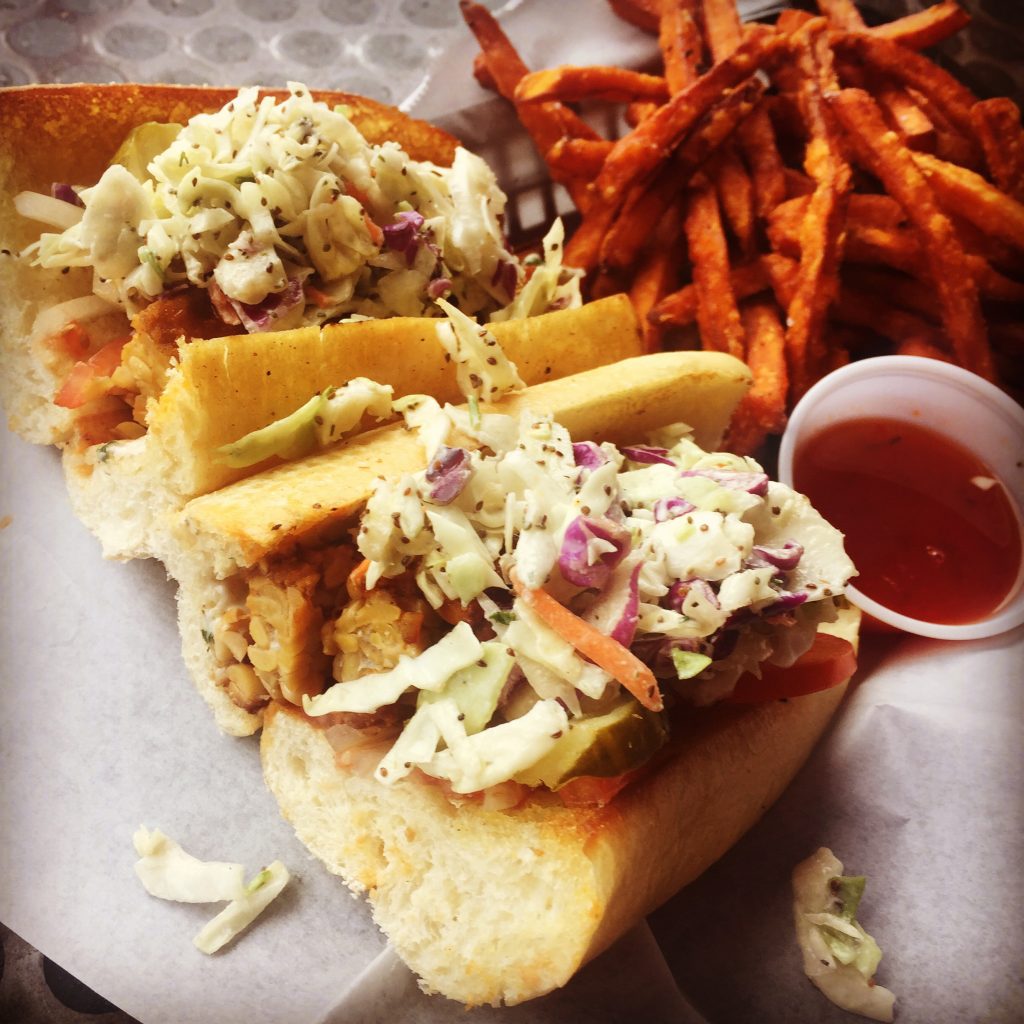 One night for dinner I made my Tofu Scramble with a ton of maple syrup on it, because I'm from NH and forget about Vermont- NH maple syrup is where it's at!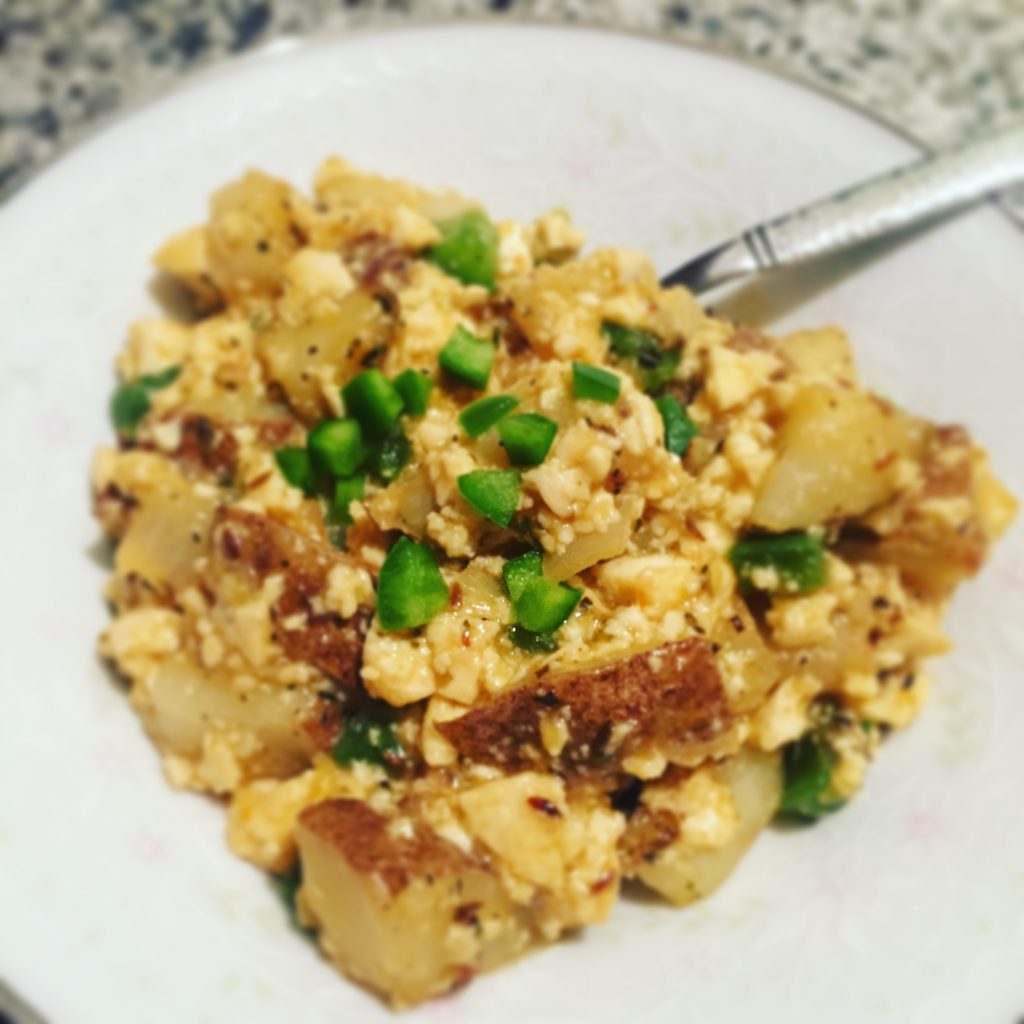 I've been doing a lot of projects at home lately (which demand their own post) and all that work makes a girl hungry. I had some leftover bbq tofu in the fridge, so the other afternoon I made this super quick quesadilla with Field Roast tomato cayenne cheese… and extra bbq sauce on the side!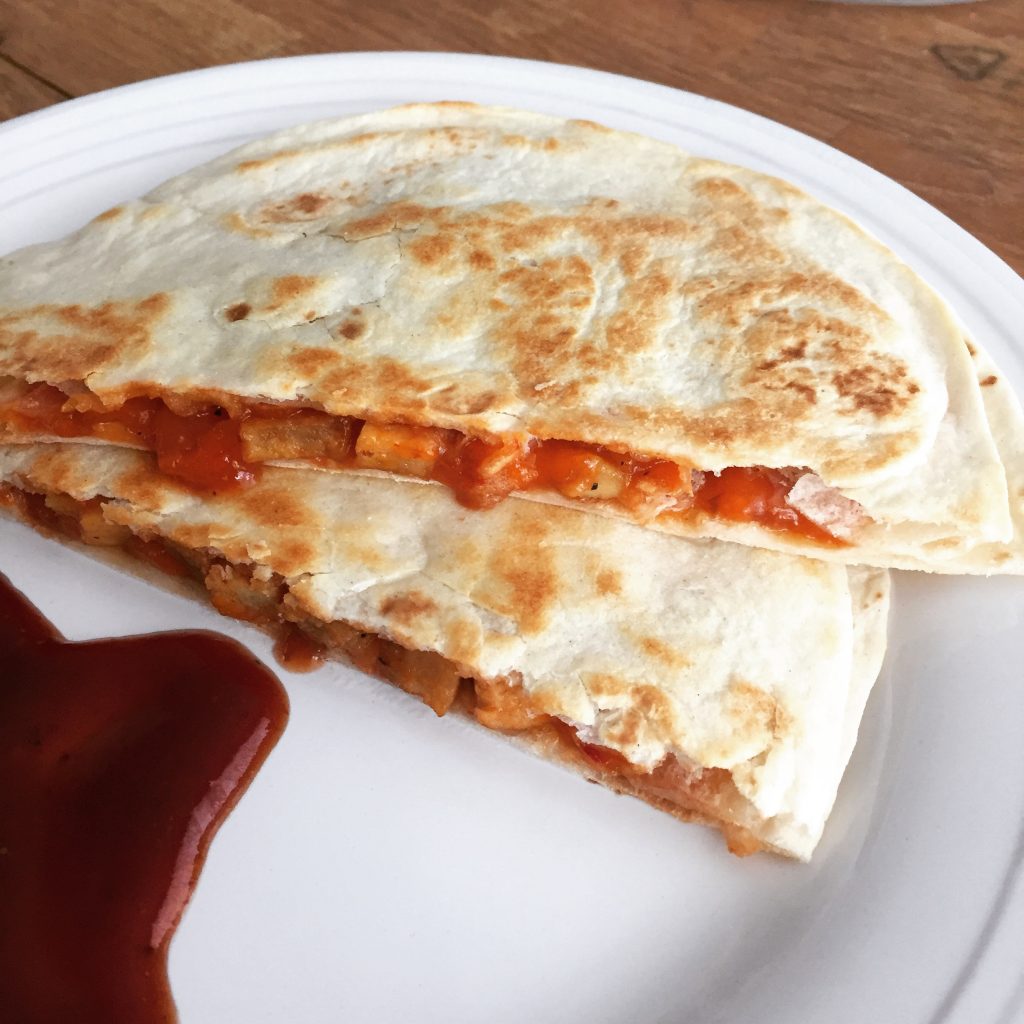 That's it for now. I promise to deliver on the projects update soon… and I'm making SO MUCH progress on my 40 Before 40 that I'm dying to share too. Muah!