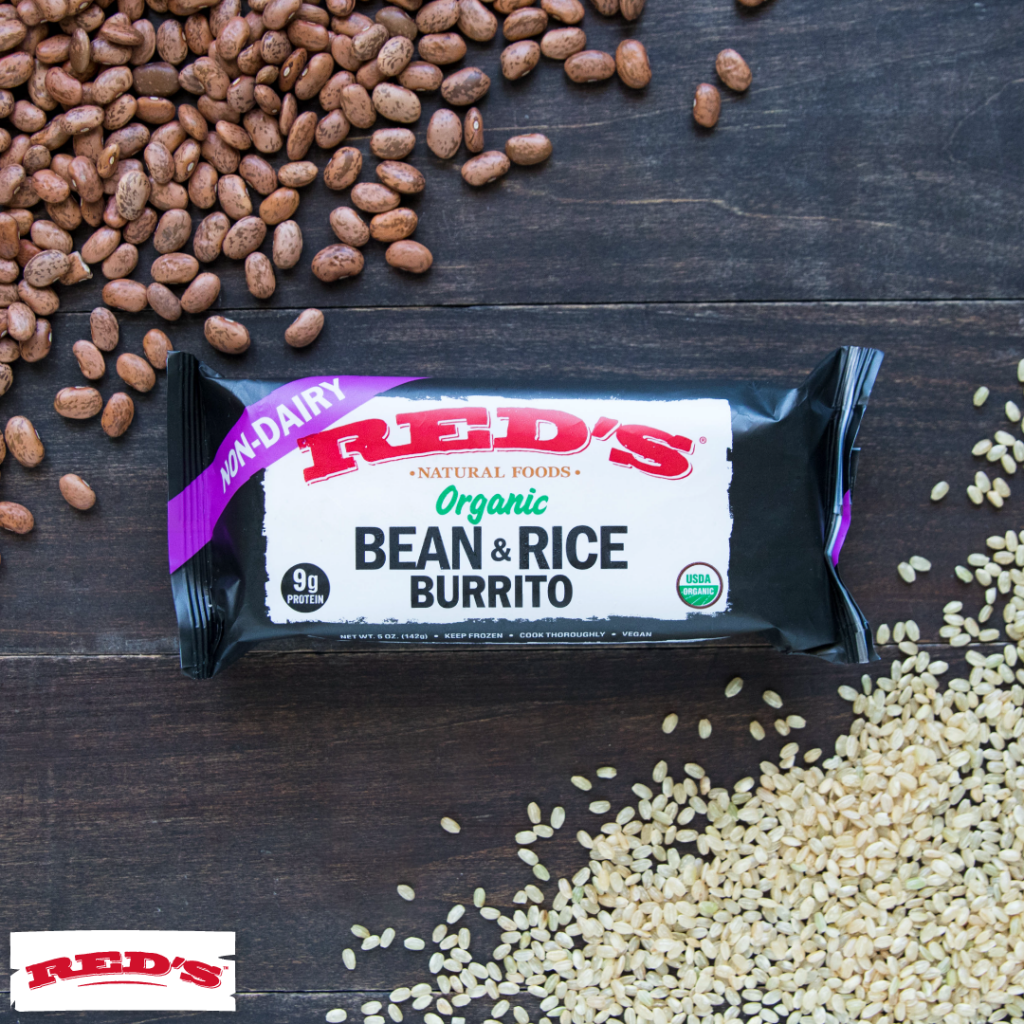 I love burritos. Breakfast, lunch… all burritos, really. If I'm being honest, I'm a huge fan of any handheld food, but now I'm getting off track. Burritos! They're a total comfort food that's perfect for any meal, and if you're like me and are always hungry appreciate an occasional convenience food, then I bet you love having burritos in your freezer, just waiting to be warmed and eaten.
I guess my biggest complaint with frozen burritos is finding ones that are vegan, and if you're concerned about eating organic that can be a problem too. So when Red's All Natural contacted me and said they have a vegan option with their Bean & Rice Burrito I was pretty excited to try it. The burrito is vegan, USDA certified organic, and has 9 grams of protein at just 270 calories. My favorite part is the ingredients list- it's all real foods and seasonings that you'll recognize – things like long grain brown rice and anaheim peppers and garlic. At first glance the ingredients list seems too long, but that's only because they had to include the word 'organic' before each item.
I've eaten three of them so far. They're not huge, but they are filling which is nice. My first one I heated in the oven, which is the 'preferred method' listed on the packaging, and added a little salsa and a slice of Field Roast cheese: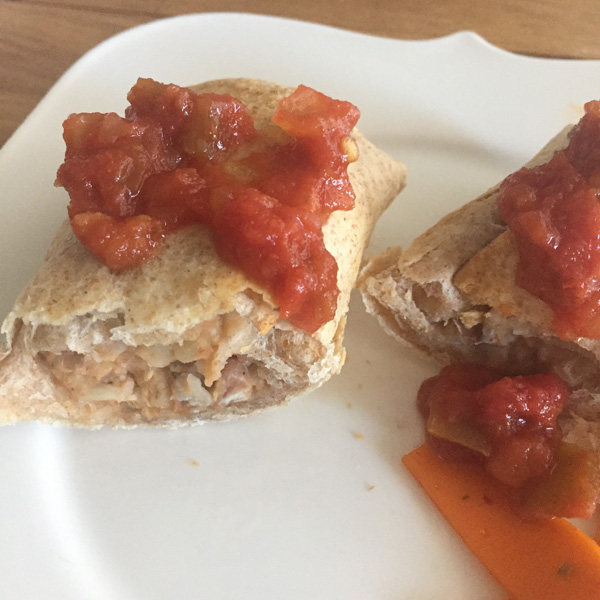 They don't photograph so great because beans and rice and tortillas are all kinda the same color but I promise they were quite tasty. They weren't spicy-hot, but spicy-flavorful. And when cooked in the oven, the tortilla was nice and crisp at the corners, the way I like it.
The other two I brought to work for quick n' easy lunches. This one I enjoyed much more than the super sad book I was reading…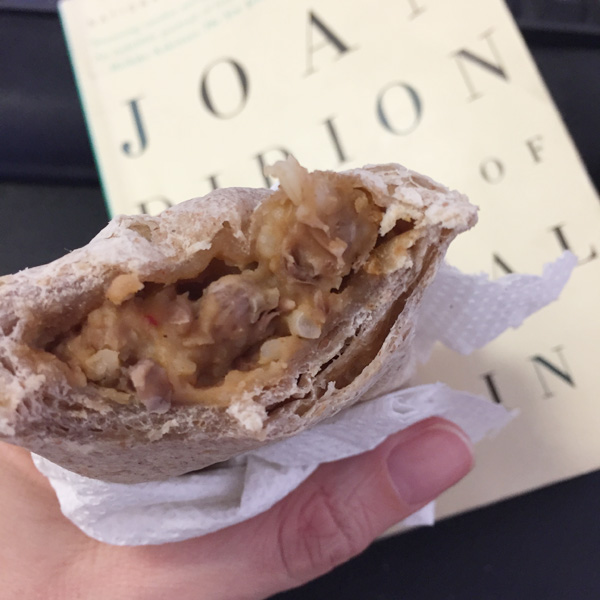 Even in the microwave, they still reheat well. The tortilla was softer and bit chewier than when I baked it, which is what happens in the microwave and not a big deal at all. Still delicious!
I'll be buying a few more of these to keep on hand, the next time I'm at Sprouts. Here's the locator so you can find them near you- in my experience not all stores carry the vegan one (they have a ton of non-vegan options as well), just an FYI.
*I was provided free product to review, but the opinions are 100% mine!