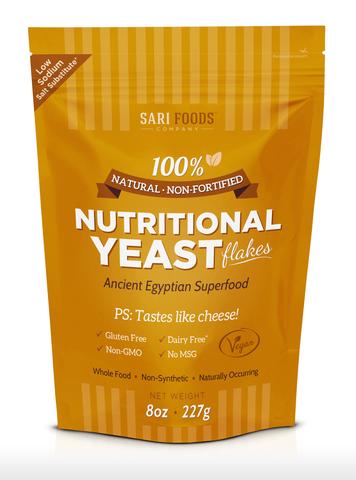 Nutritional yeast (or as we vegans lovingly refer to it, Nooch) is one of those amazing foods I likely never would have discovered if I never gave up animal products. And that's really one of my favorite things about being vegan (other than, you know, saving animals and all that), the way it challenges you to test your limits and try new things! And nooch is such a wonderful thing! It tastes like cheese and can be added to nearly any recipe, soup, salad… you name it!
The Nooch I'm sharing with you today is from Sari Foods, a company committed to "empowering conscious consumers to return to high nutrient, plant-based and pure foods as our source of life and sustenance – just as nature intended." Who can argue with that?
You may notice the packaging reads "Non-Fortified". This means it doesn't contain vitamin B-12. Sari believes non-fortified is a healthier option because nooch is rich in other naturally occurring B vitamins such as B1, B2, B5, and B6 as well as 18 amino acids and 15 minerals. I have to admit a bit of ignorance on my part here, because I'm certainly *not* a whole foods, clean eating expert… but check out their website, they have a ton of great information on the topic!
So now you're thinking- Okay, I win (or buy) this huge bag of nooch, how will I use it all? The thing about nooch is you can sprinkle it on anything, but here are a few specific ideas for you:
Make a batch of my insanely delicious Chick'n Style Seitan: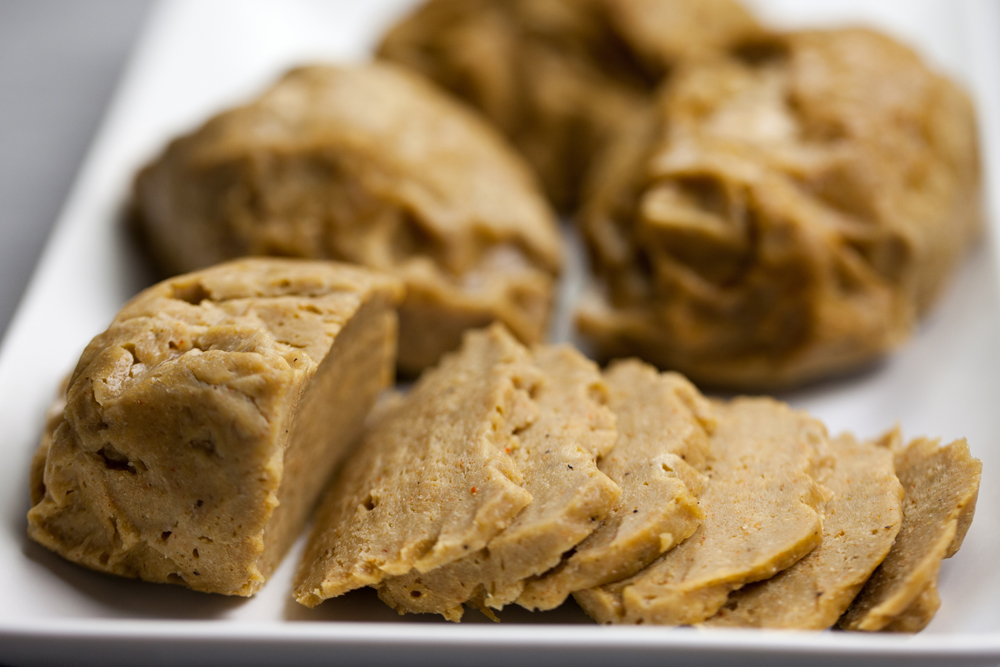 Mix it in with these Breakfast Stuffed Sweet Potatoes for an extra bit of cheesy flavor: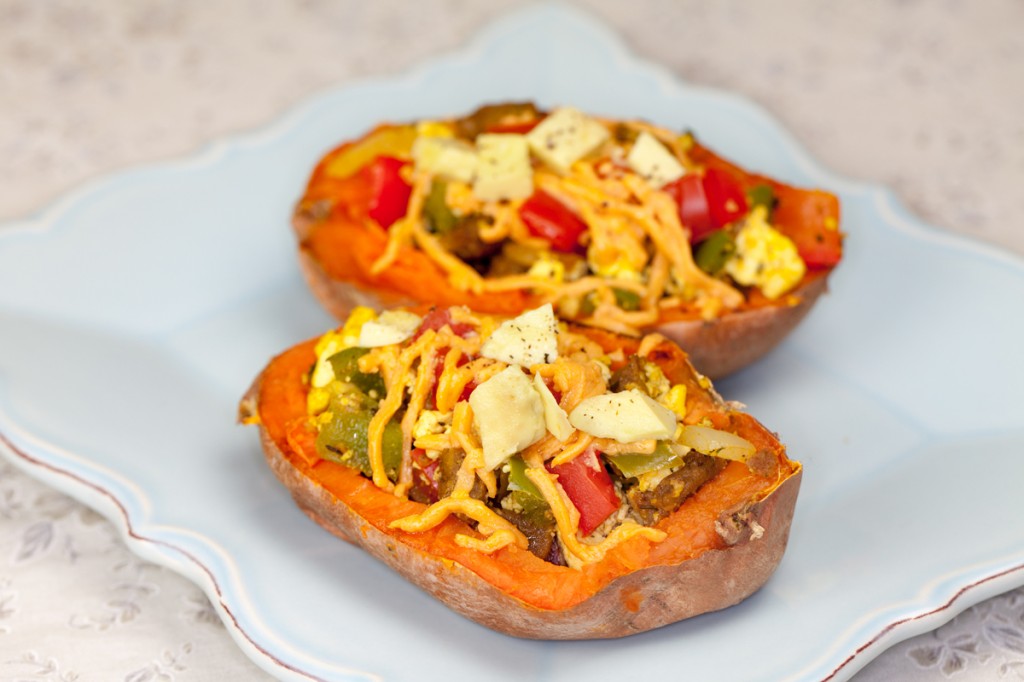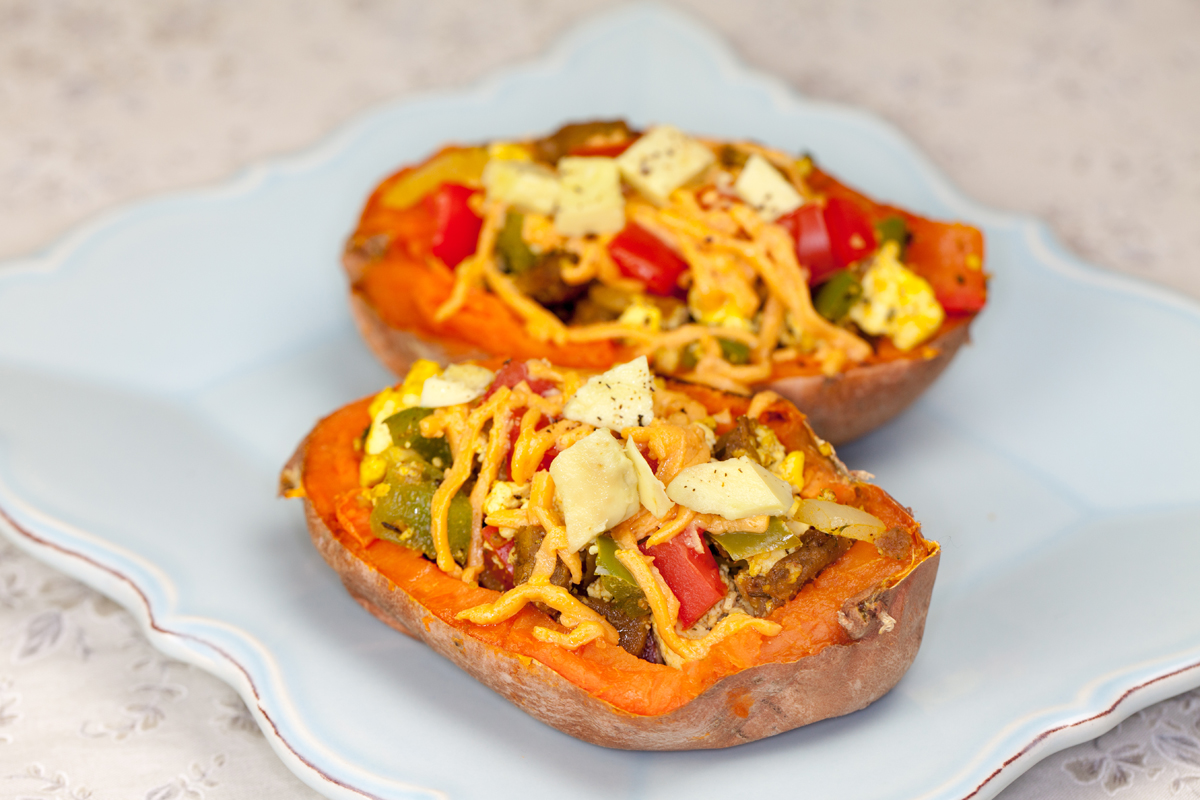 Sprinkle it over these Beer Cheese Nachos: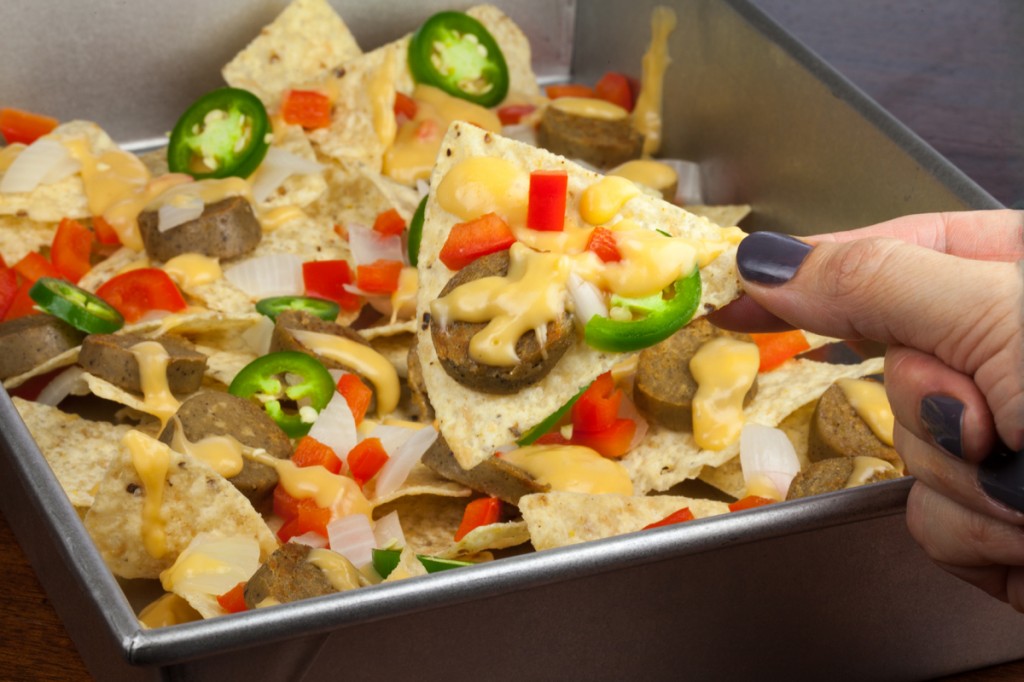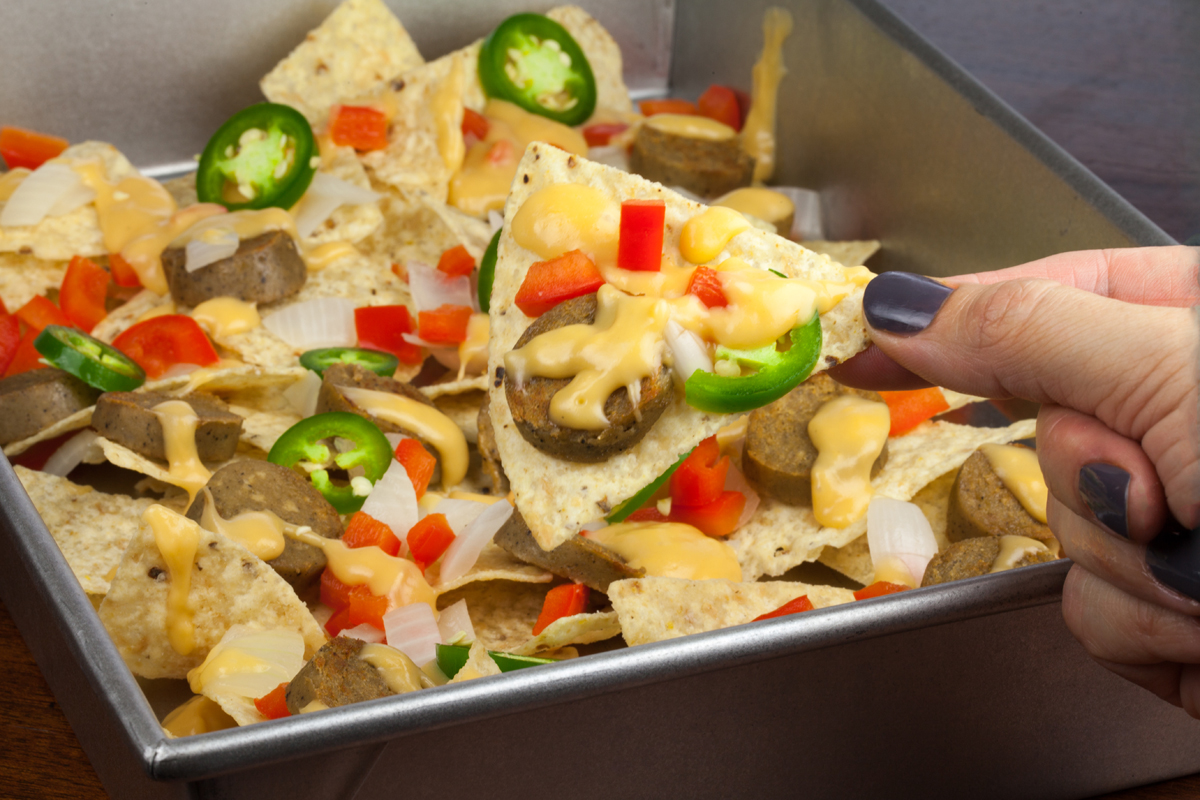 Top your favorite soups! Any would do, like my Cauliflower Corn Chowder…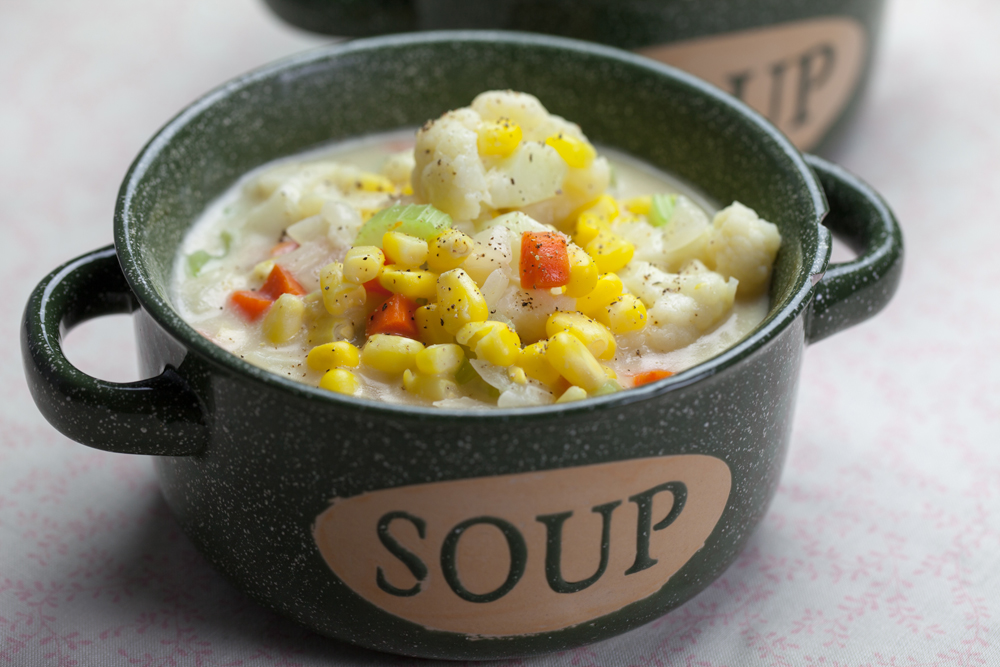 Or my Baked Potato Soup!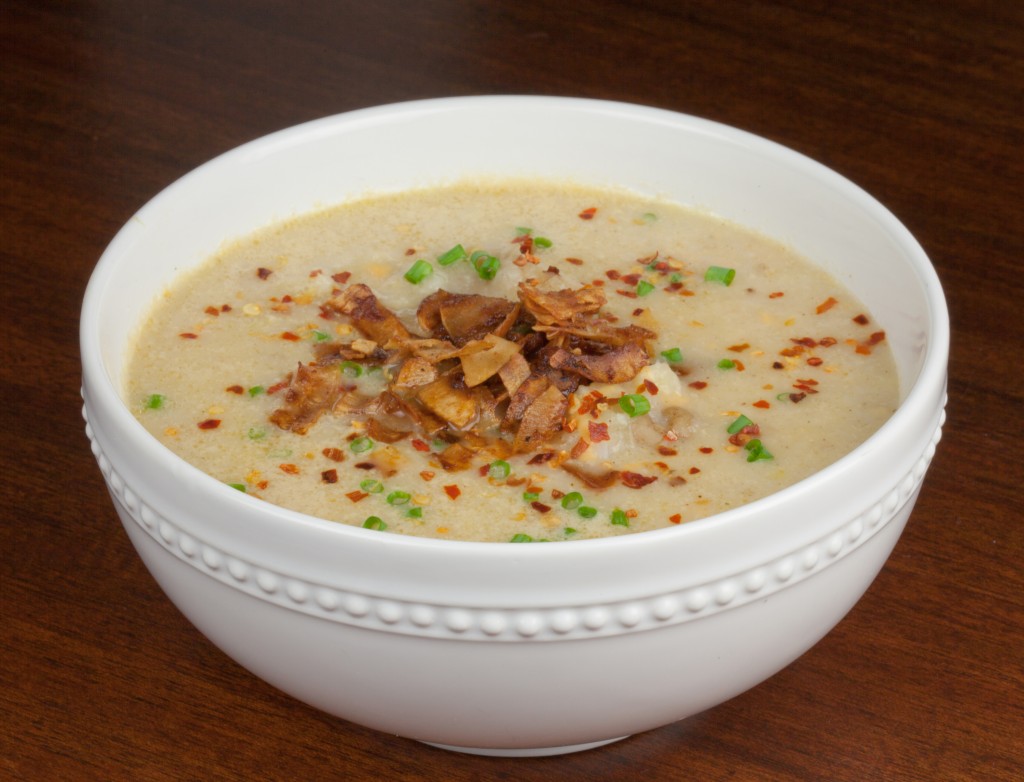 Or use it to add another layer of flavor to this Lemon Butter Quinoa!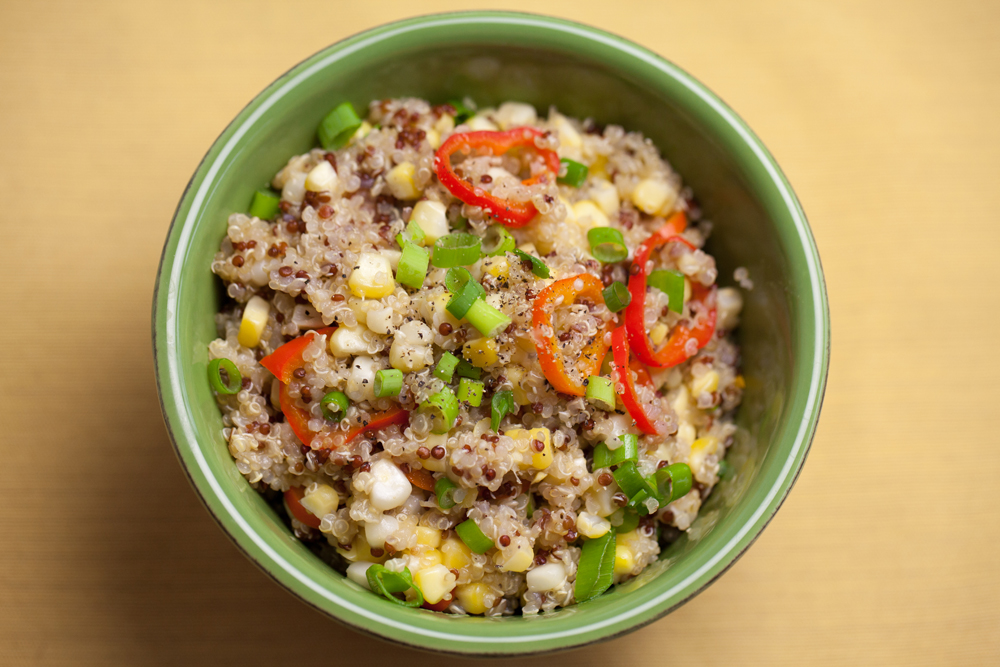 Just a few ideas to get you started! Okay, now for the good stuff…
---
The Giveaway
One lucky reader will win an 8oz bag of 100% Natural Non-Fortified Nutritional Yeast from Sari Foods! To enter, leave a comment below telling us about the craziest food you've ever put nooch on! Contest ends Sunday, January 29th at midnight (mountain time). One winner will be chosen at random and announced the following day. Be sure and log your comment into the Rafflecopter to make it count! Open to residents of US only, good luck!
*I was provided free product to review but the opinions are 100% mine!