Happy Friday Friends! Hope everyone is ready for a great weekend- I know I am. Today is a big project day, getting the yard summer-ready. I'll share pics as soon as I'm done.
And now a close-up look at some of the yummies I've been chowing down on!
I enjoyed a huge to-go bowl from Tokyo Joe's one day, because I had a 'free bowl' coupon. I 💕 free food, haha! I built my own bowl with tofu, sweet potatoes, broccoli, water chestnuts, sweet onions and edamame. Yum!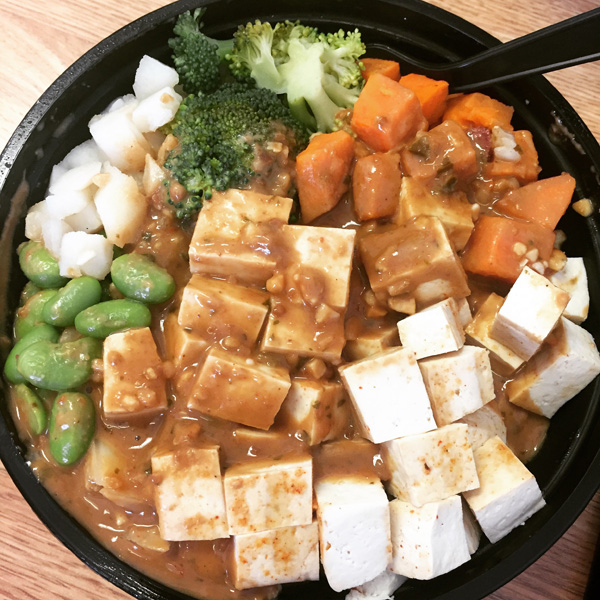 I'm a huge fan of tofu scramble, even more so than some of the new egg replacers on the market. The other night I whipped up a batch of My Favorite Tofu Scramble and added in a can of Ro-Tel and enjoyed it with roasted potatoes and some Field Roast Chao cheese: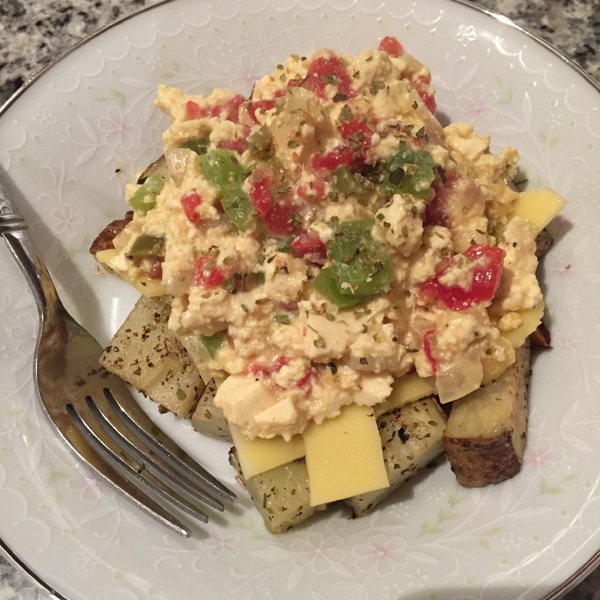 A couple mornings later, after a lovely hike with Teddy, I toasted an english muffin, added a little Earth Balance and had more of the scrambz: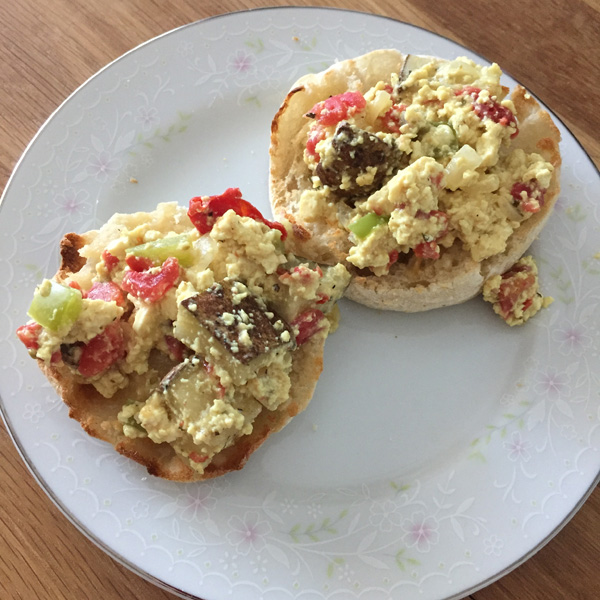 Here's another super easy meal I made- Just two small red potatoes "baked" in the microwave, topped with a slice of Daiya cheddar, salsa, and some green onions: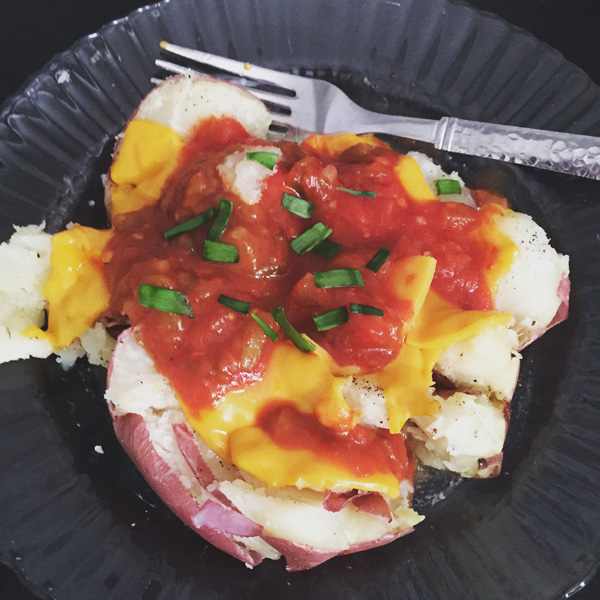 Annnnd another "baked" potato, this time a big ol' sweet potato, only this time I mixed up a can of black beans with sweet corn and a bit of taco seasoning: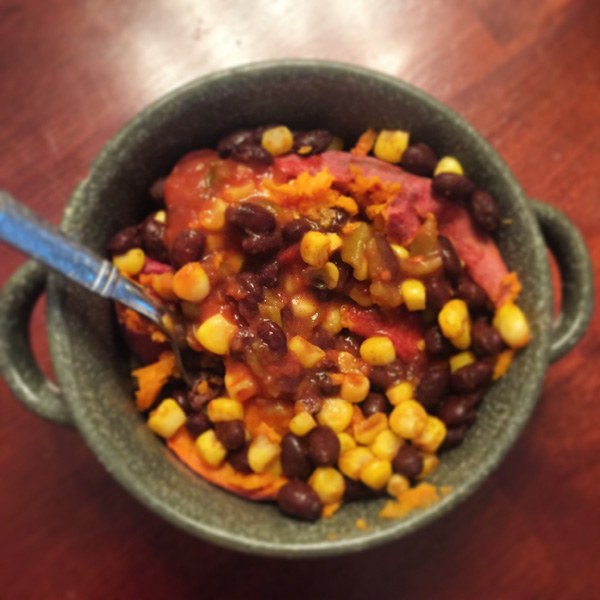 I ran out of potato before I ran out of topping, so I used some (along with another slice of Daiya) to make a quesadilla the next night: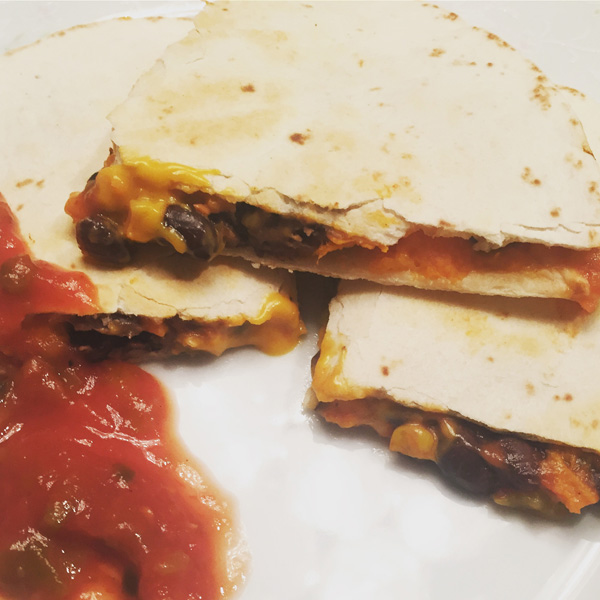 My bestie Eric and I hit Steve's Snappin' Dogs again (I swear almost each of these 'What I Eat' posts has a Steve's pic!), and I had the Chicago Veggie Dog and sweet tater tots: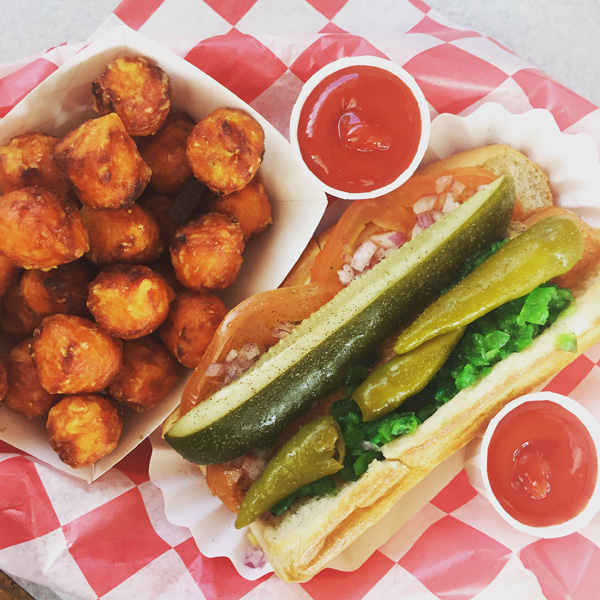 Also, here's a shot of us- I just love this guy. You know how some friends just get you, and it's so easy to be around them, no stress to make conversation or to get along, you just chat and laugh the whole time? That's us! He's been there for me through some serious shit and crying-fests (me, not him. mostly) and I swear he helps keep me sane.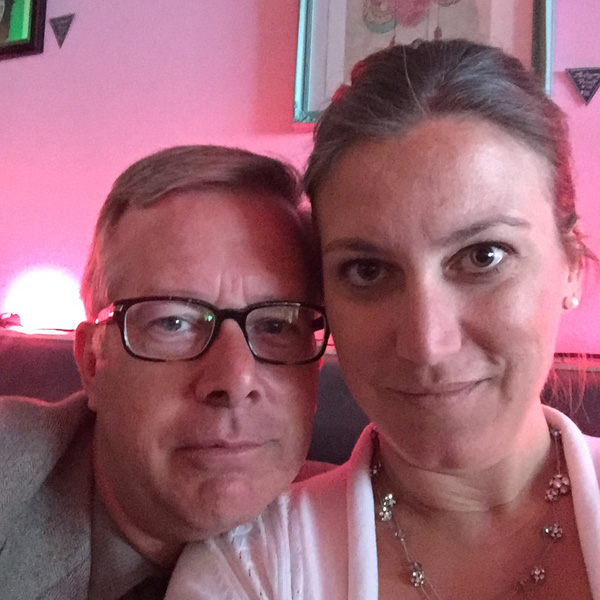 My mom has been helping me with tons of DIY projects lately, and we always do lunch when we're done. This day we went to Taj Mediterranean Grill, which is a local Denver chain. They're similar to Garbanzos but better. And all their vegan options are clearly marked. I had falafel (which weren't burnt, it was just weird lighting in this shot), with hummus, basmati rice, pickles, and spicy potatoes.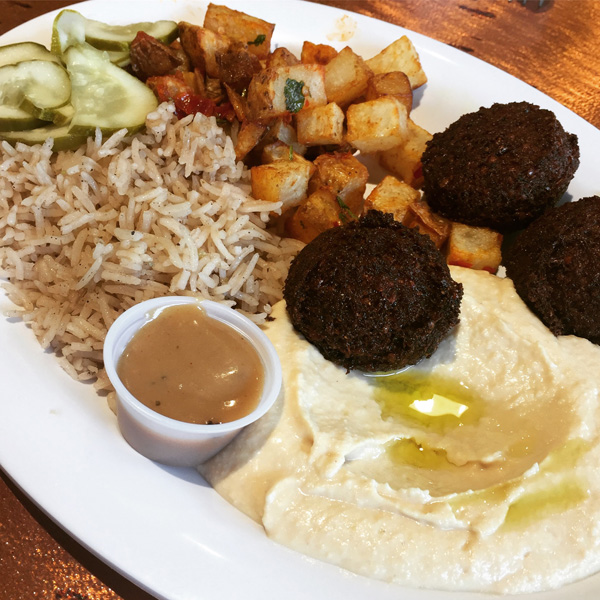 After the next project we decided to choose from the prepared foods at my local Whole Foods, and I realized they were serving up the Beyond Burger! OMFG is that thing amazing!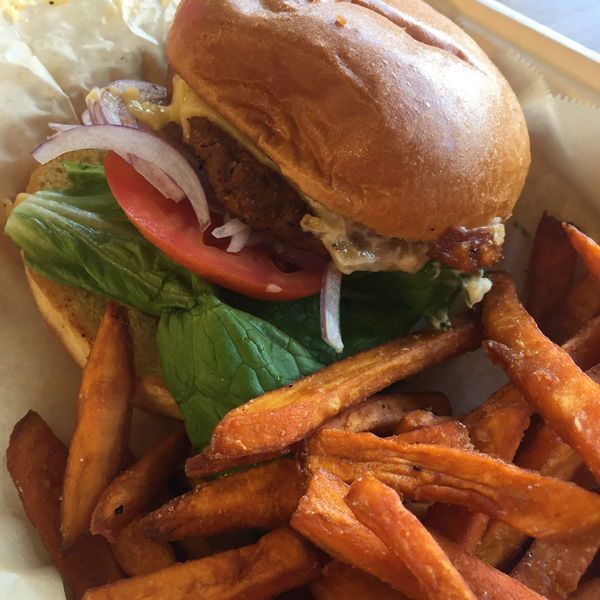 I got mine with lettuce, tomato and onions, Chao cheese, some kind of garlicky vegan mayo, and sweet potato fries. Look at that texture!! The most realistic veggie burger ever. Ever.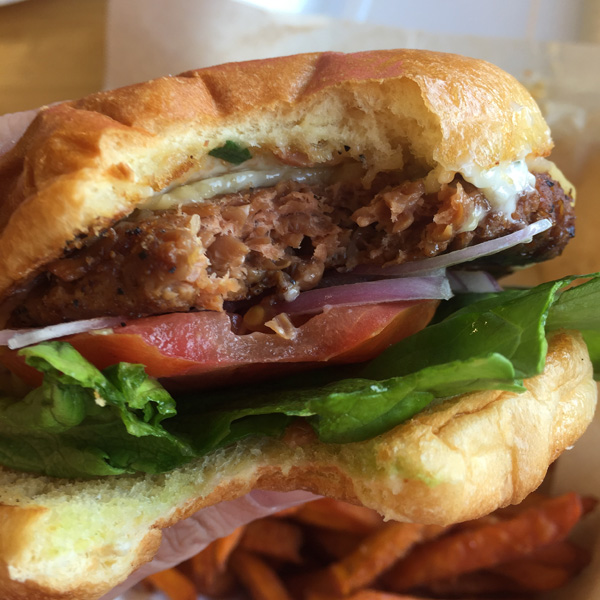 And I'll freely admit that we went back the next weekend too!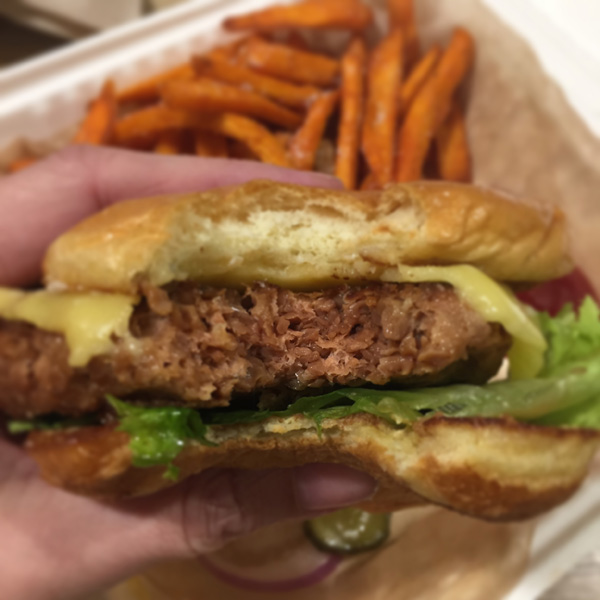 Okay that's all I got- hope you guys have been eating as well as me!
Save
Save
Save
Save