The Furry Scurry was Saturday, it was amazing. The weather was insane – sunny and hot – and there were SO MANY PEOPLE. And dogs. Lots of dogs. My mom saw on the news that they were expecting something like 15,000 people and 12,000 dogs to attend. This is a huge fundraiser for the Dumb Friends League, their goal was over $1M, and I'm sure they got close because last year they hit the mid $900ks.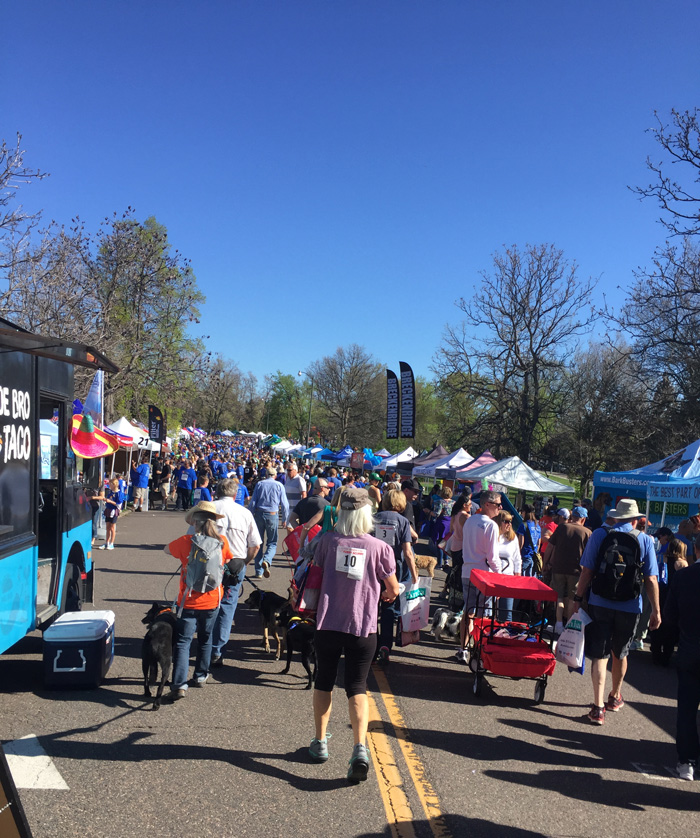 There were more than 150 vendors and food trucks, and of course I got lots of good freebie biscuits for the fur kids. Lot's of people had older dogs and brought them in little carts, like you can see in the picture above.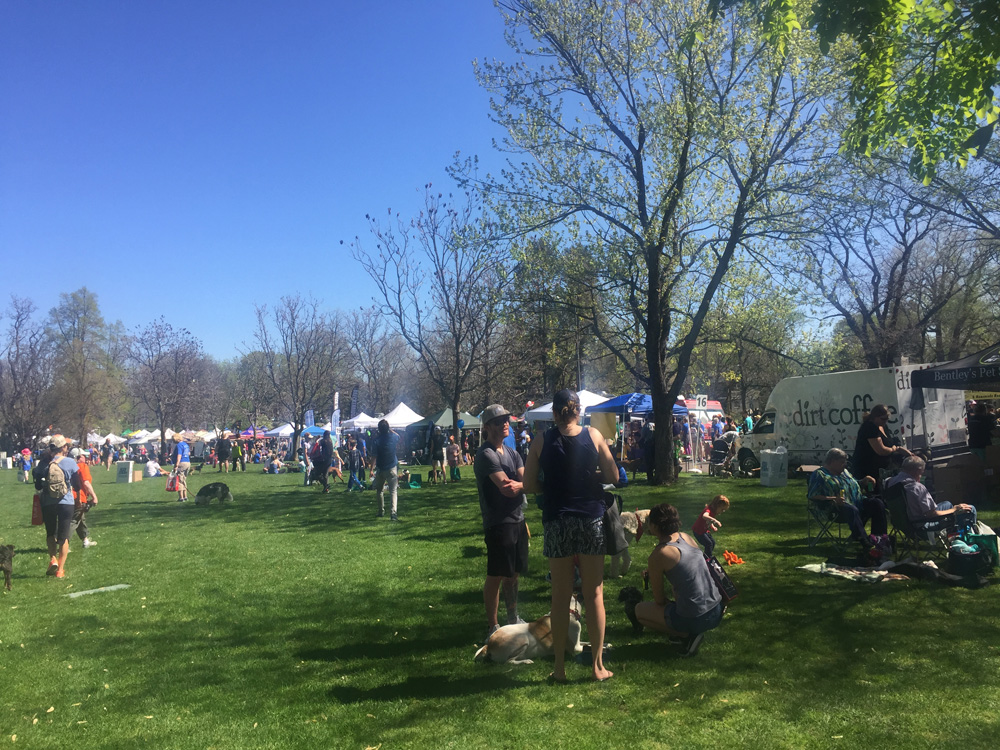 The event was held in Wash Park, which is just beautiful and lush.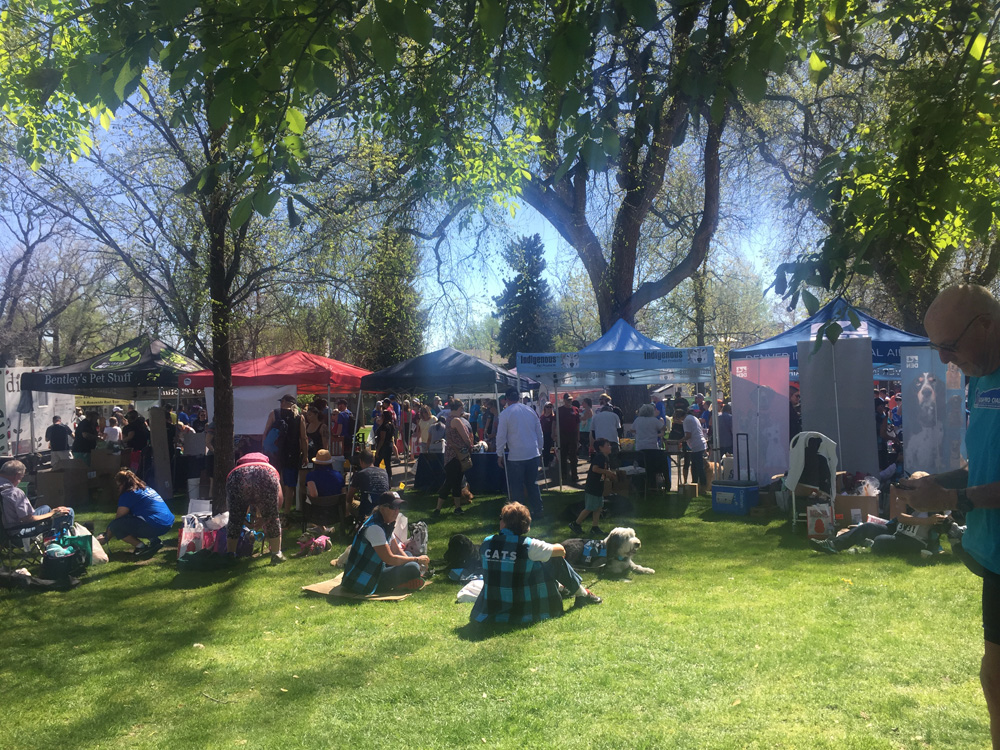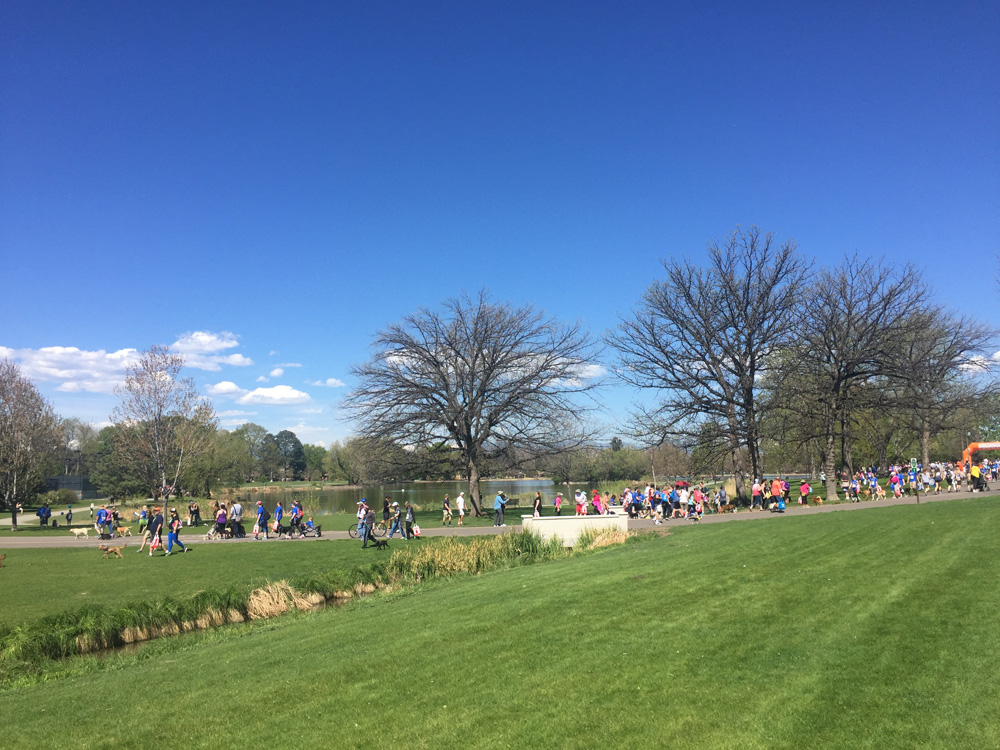 We hit up Wong Way Veg for an early lunch, and of course I forgot to take a picture of the food… but here's a shot of their menu. We got one of everything and shared, it was all delicious but the veggie bites were completely amazing. They're like tater tots, but with a bunch of different kinds of veggies in there!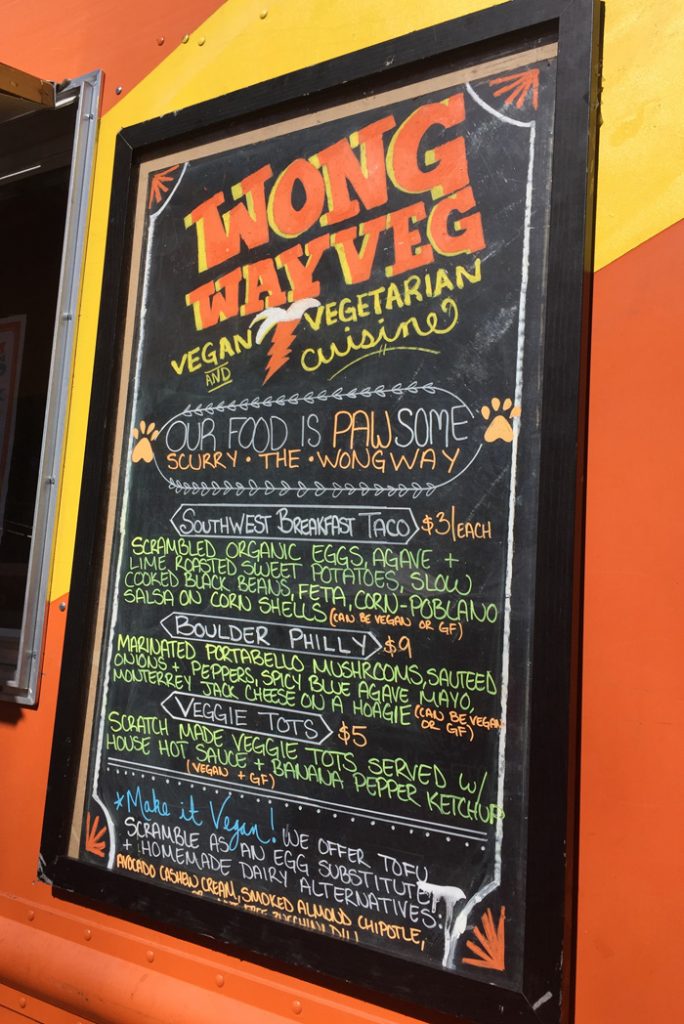 If you live in Denver, you must find this food truck. They're at Civic Center Eats on Wednesdays, and seem to attend a lot of events as well. Their menu is all vegetarian and vegan, and most things can be made vegan as well.
Oh, and then I just happened to run into this woman: Theresa Strader, founder of the National Mill Dog Rescue. She started the rescue out of her own home while working full time as a nurse, and they've saved almost 12,000 dogs so far from puppy mills!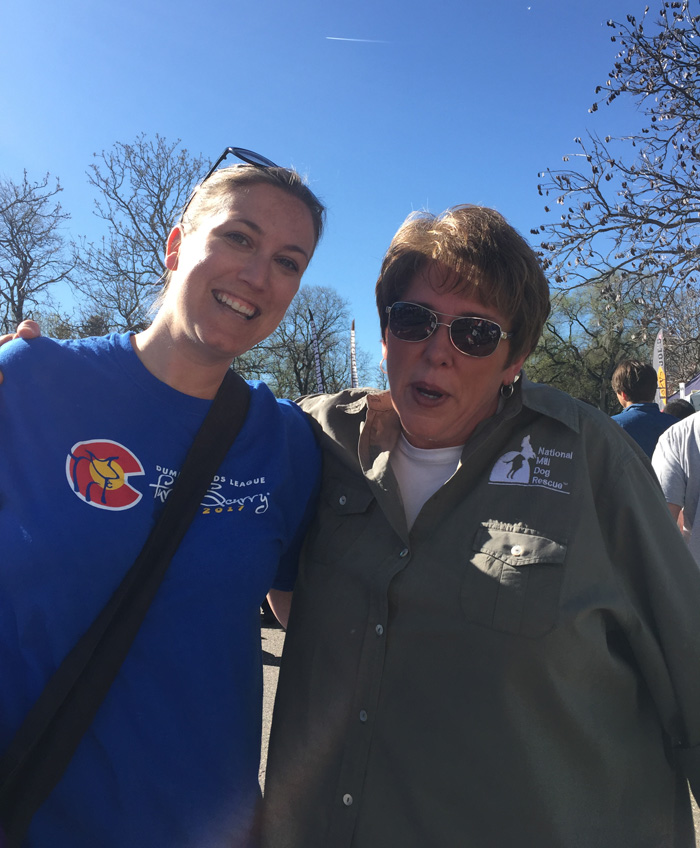 I first met Theresa in December 2007 shortly after their first rescue operation, and I adopted my sweet Cooper from her. I became a volunteer and frequent guest at her home, and I just love this woman. She is seriously amazing. She does so much for the dogs and she's totally selfless. And she's also basically a celebrity in the dog rescue world. People were lined up just to meet her, and here I was hogging all her attention. T and I hadn't seen each other in a few years and had a lot to catch up on.
Speaking of dogs, I didn't get too many cute shots of mine, but here they are: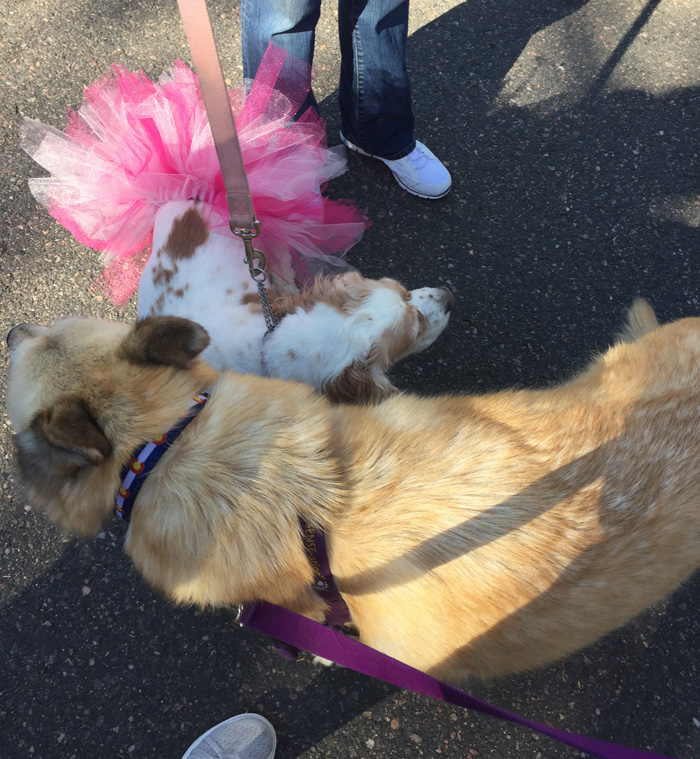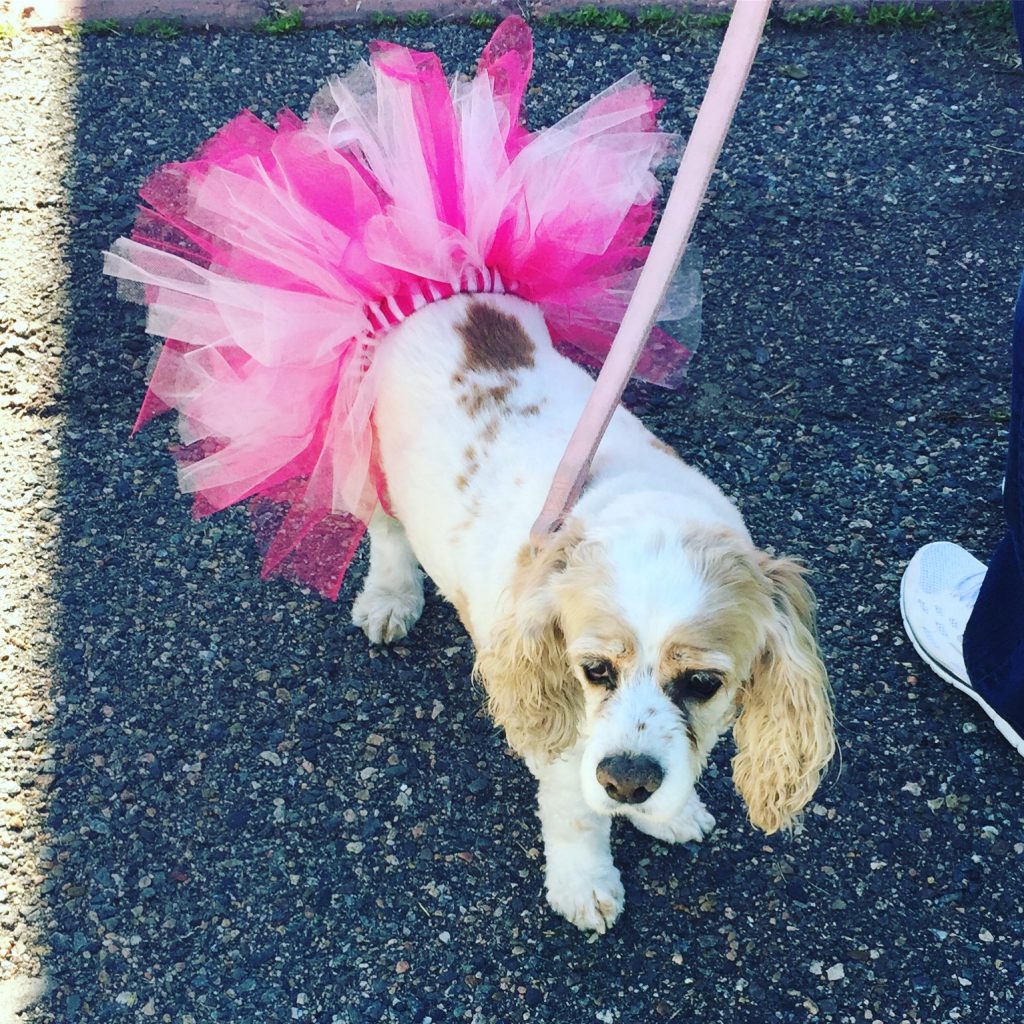 Sally was of course looking fierce in her tutu, but Teddy was also quite handsome in his new Colorado logo collar. And they were both SO GOOD! Brave and friendly and acted like normal dogs. I am so proud of them both 🙂