WOW some of these shots are old (and not in a "haha these are from last year" sort of way, either)- I haven't done one of these posts in forever. So here we go.
Let's start BIG with the Impossible Burger from Hopdoddy Burger Bar– And also can I say how happy I am to live in Denver with all of its vegan-friendly dining options? This burger was delicious, but you can't ask me to compare it to the Beyond Burger. Well, you can ask, I just can't answer. They're both delicious and very authentic… but I've never tried both in quick succession to it's difficult to compare, y'know?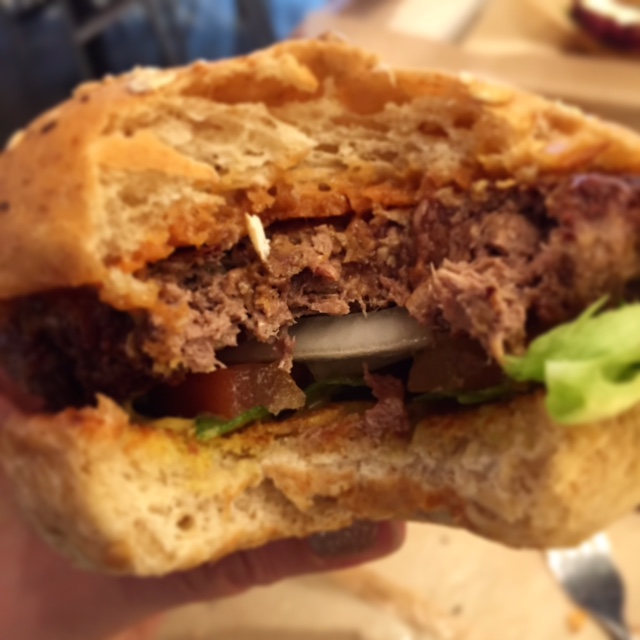 Hopdoddy is a very cool spot right next to Union Station. They have a great bar and tons of beer choices. And they have sweet potato fries that we split- they were delicious too AND they had a spicy ketchup option that I appreciated.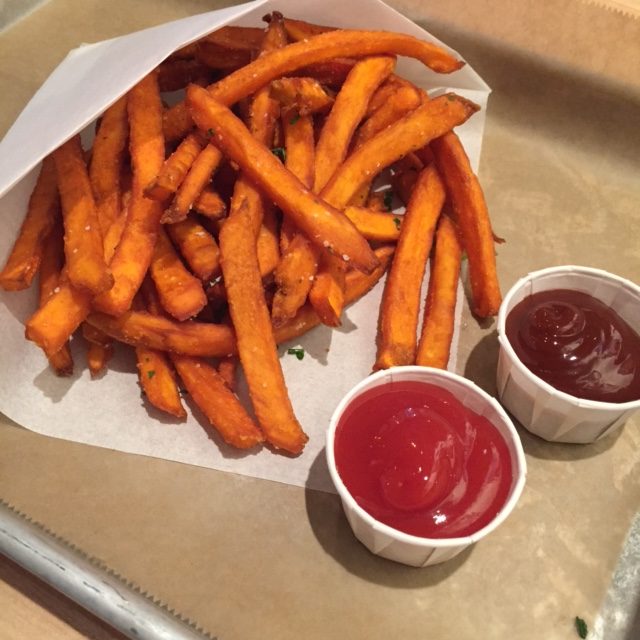 Pretty much every one of these posts has a shot from Steve's Snappin Dogs, and that's because my pal Eric and I eat there at least once a month. Usually it's just a boring old glamour shot of the food though, so this time I decided to spice things up a little bit with my crazy eyes. My Jumbo Veggie Dog has bright green sweet relish, red onions, mustard and ketchup. #IgnoreHisCheese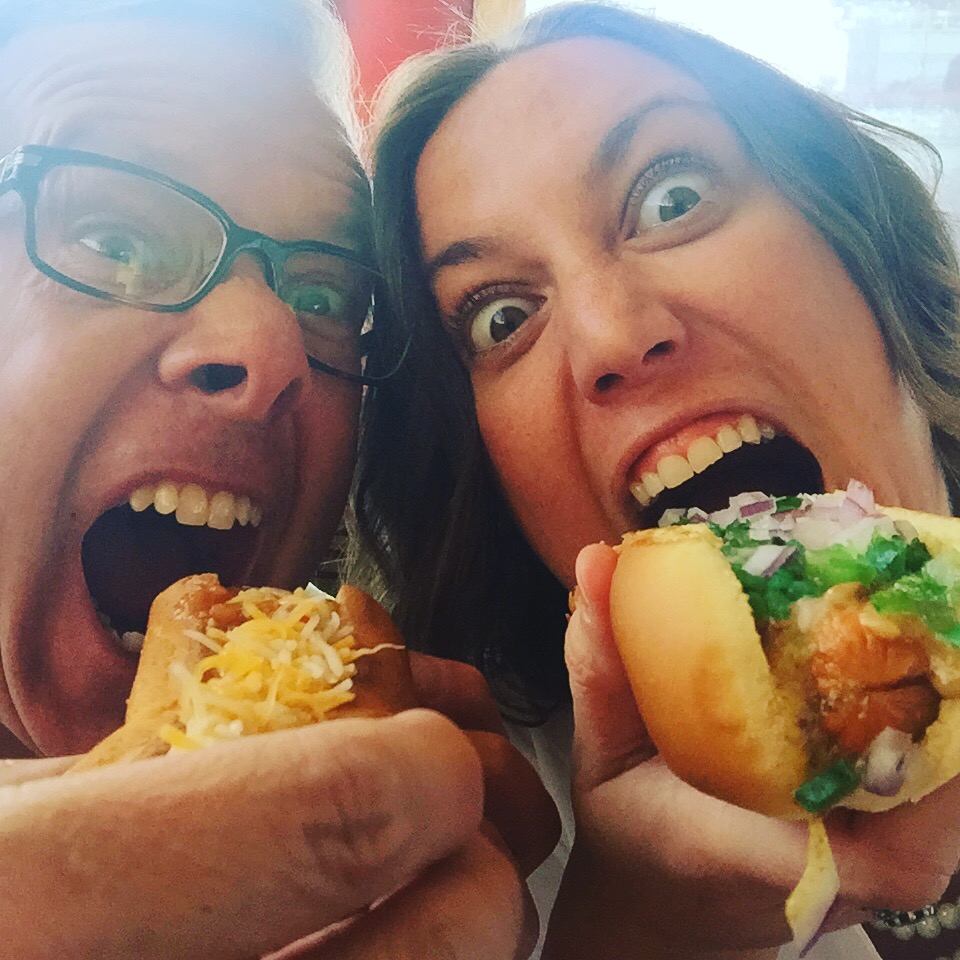 In other lunch adventures, my mom and I got together last month for a quick jaunt to Phonatic, where we started with the Tofu Spring Rolls: Tofu, Thai basil, noodles and some veggies, all with a tasty peanut dipping sauce. They're pretty filling and I don't usually get them, but we decided to be crazy and throw all caution to the wind.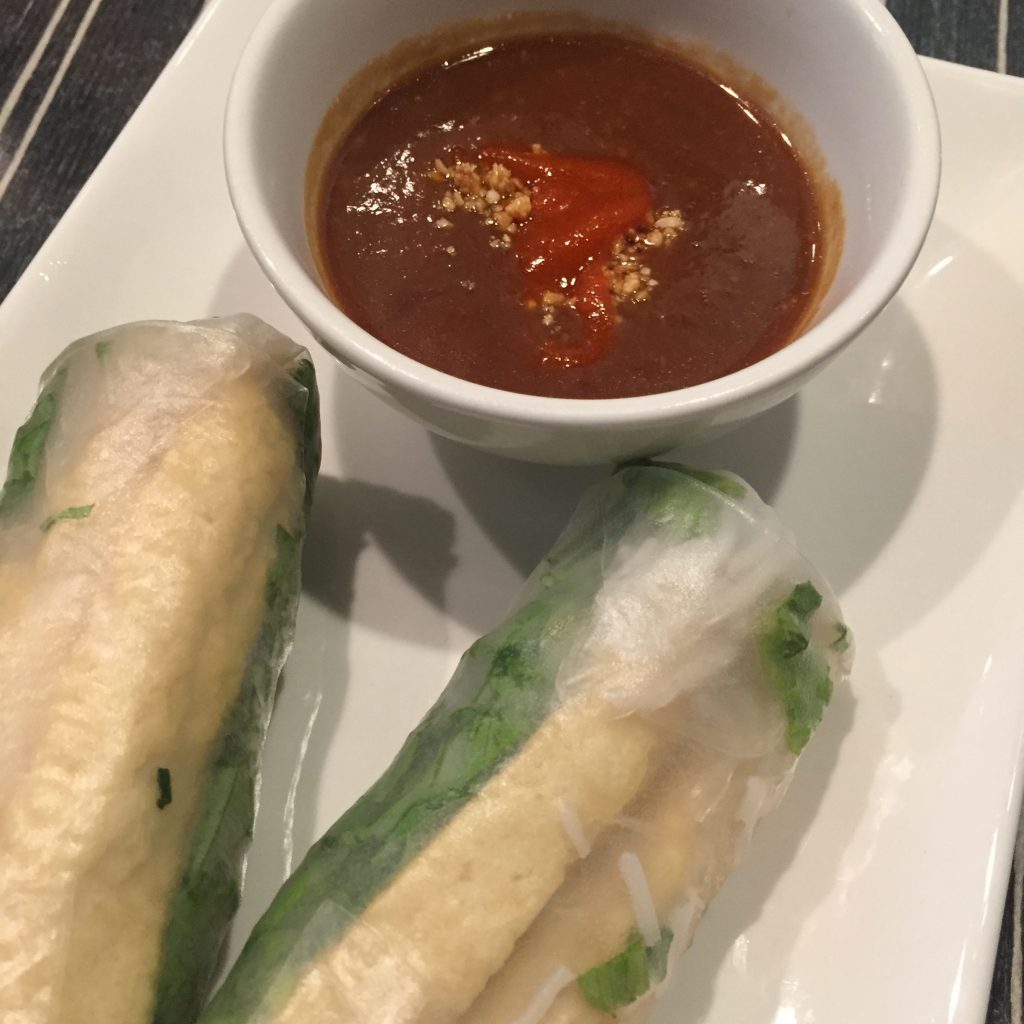 After that, I went with the Tofu Pho and mom tried the Tofu Noodle Bowl. As always, lots of delicious food and everyone left happy. Seriously, if you live in Denver you must try this place.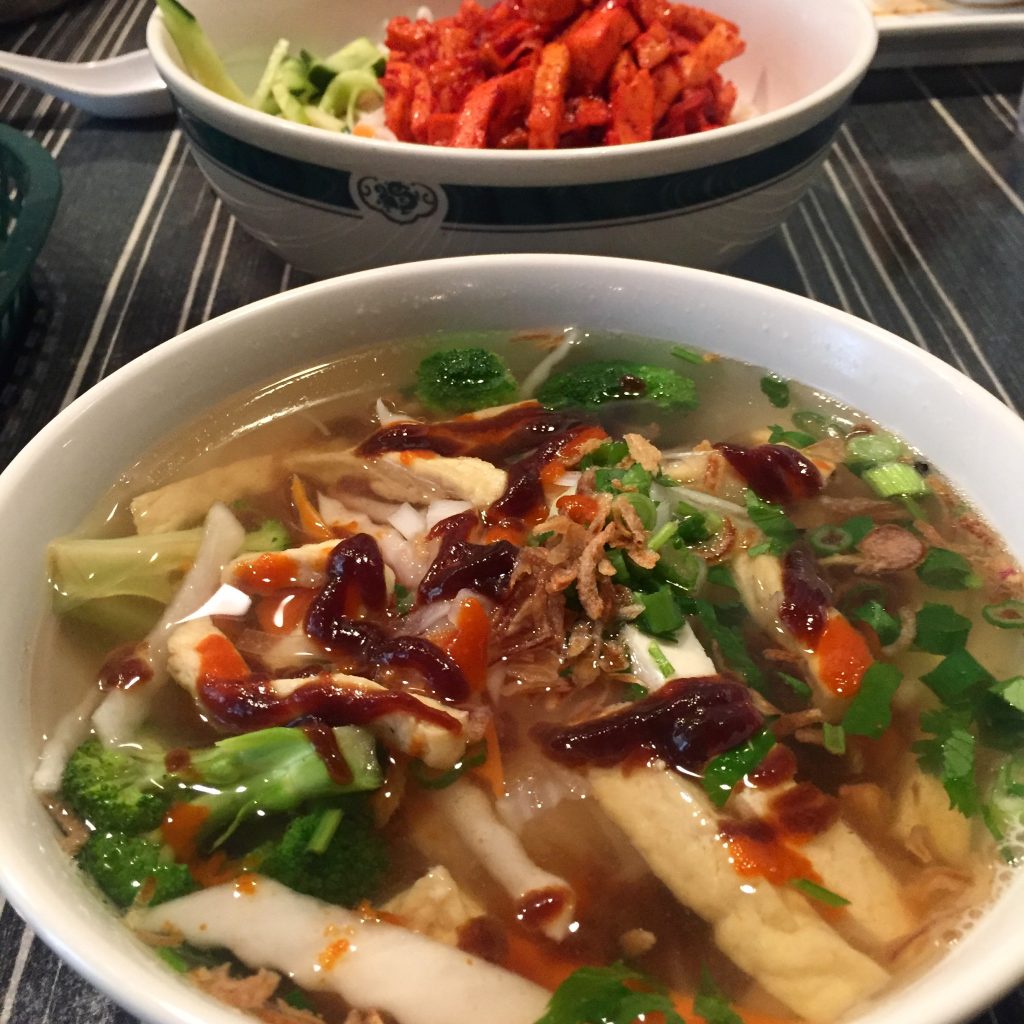 This might be the best salad I've ever, ever eaten. Ever. It's a kale + radicchio mix (from a bag) as the base, then I added dried cranberries, Nasoya teriyaki tofu, croutons, and poppy seed dressing. It was simple and easy and definitely not fancy, but oh boy was it delicious. Might have to pick up some supplies to make it again ASAP…
Breakfast tacos! My easy tofu scramble with peppers and onions, roasted potatoes and salsa, topped with Daiya cheddar and Tofutti sour cream: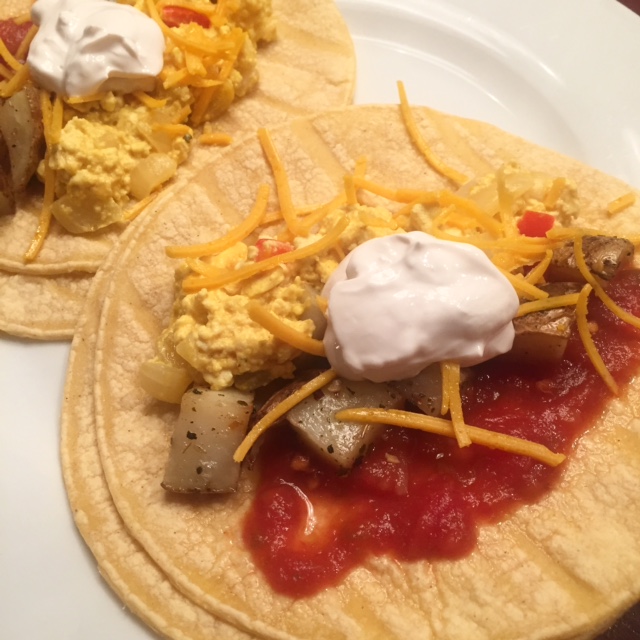 And… NACHOS! I melted some Daiya cheddar with a little cashew milk for the sauce. I smashed up an avocado, diced a red onion, and mixed a can of chili beans with salsa. The sour cream was homemade and cashew based- very delicious! It's from The Edgy Veg cookbook (which I still need to do a giveaway for, oops!) and was pretty easy to make.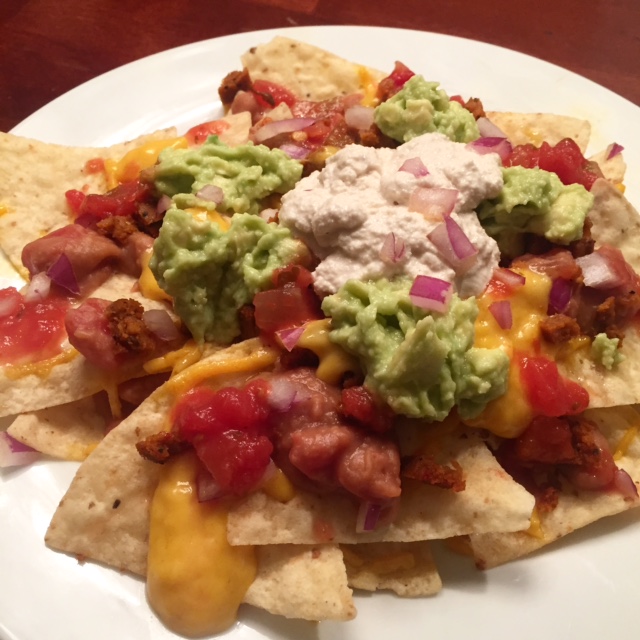 Okay so I know this next one looks like my Thanksgiving plate but actually this was a scrounge night! I had a Gardein roast in the freezer, and a can of cranberry sauce leftover from Thanksgiving still in my fridge. Potatoes in the pantry, corn in the freezer, and I pretty much always have baby carrots on hand for my hummus. I even had a container of Imagine vegan gravy in the pantry. What luck!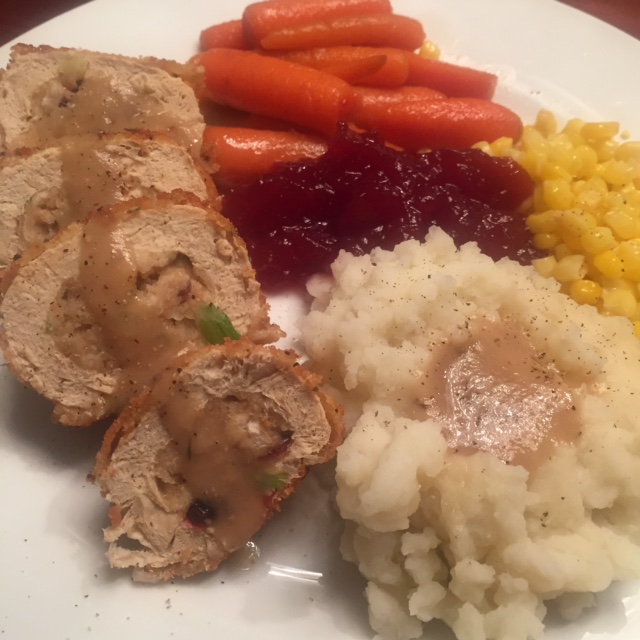 I have a ton more to share but don't want to bore you guys (too much). More coming soon!