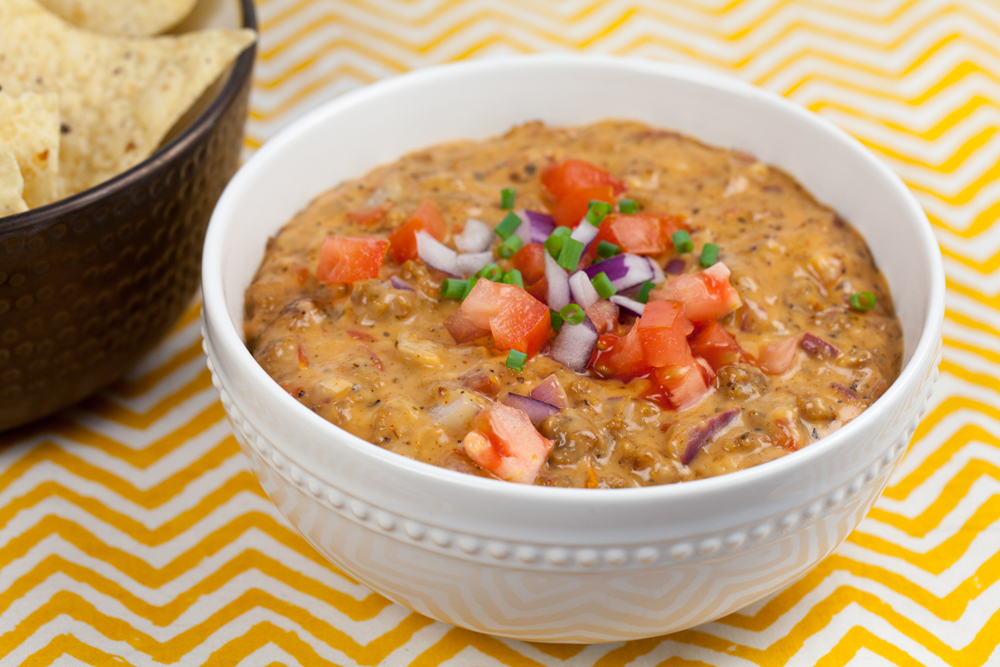 I already shared my Tom Brady Dip with you, and here's the next in my series of what I'm going to call Hot Athlete Dips (I totally just made that up- I promise there's no such series!). Silliness aside, this queso is fantastic. And delicious. And almost as nice to look at as its namesake Wes Welker!
It's creamy and spicy and it really satisfied this vegan's craving for some hot cheese. Daiya provides the base, so you know it's good! I used a mixture of salsas, you should use your favorite. And of course you have to keep in mind that I'm a total baby when it comes to heat levels, so if you have a taste for the spice, kick it up a few notches! And did I mention it has Tofurky Italian sausage in it? And crunchy red onions to add delicious texture?
I hesitate to share this detail, but this queso (along with a big bowl of chips and a bottle of wine) was my entire dinner the other night. Jason was out of town, and when I'm cooking for myself I rarely make a proper meal… although I'm usually a little healthier than this, I promise! (Seriously, Mom, if you're reading this, please don't call and lecture me about the perils of a wine and Daiya induced coma… I promise to do better!)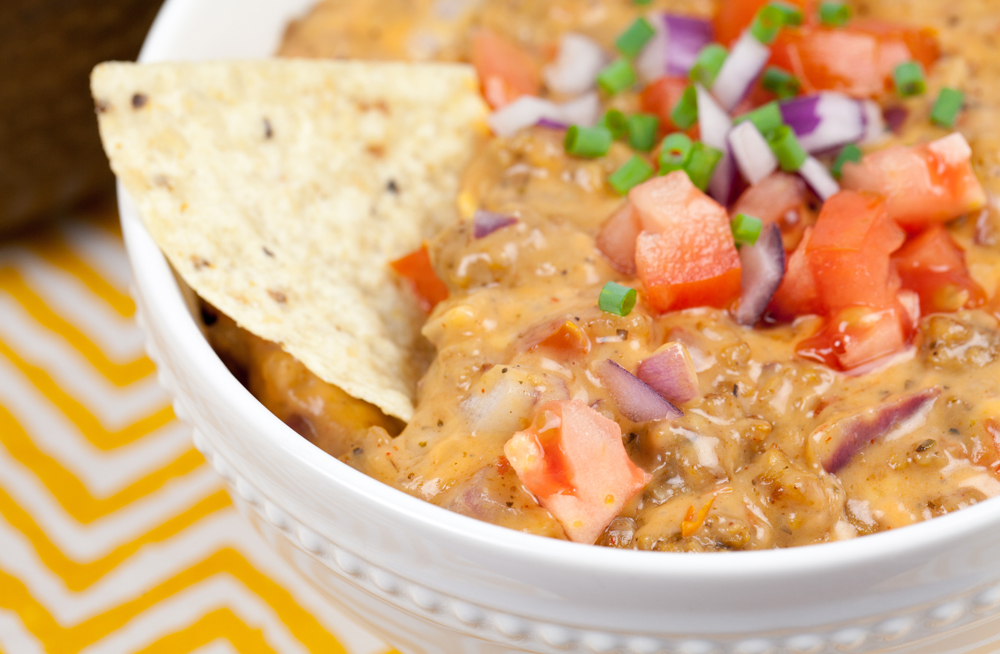 I'll be making it again on Sunday for the Super Bowl- and I'm going to spare you my musings on what Wes Welker looks like in those tight little pants of his. Consider it my gift to you 🙂 Although really, my gift to you is THIS RECIPE! I've even doubled it for you, because who wants portion control while they're eating queso?!??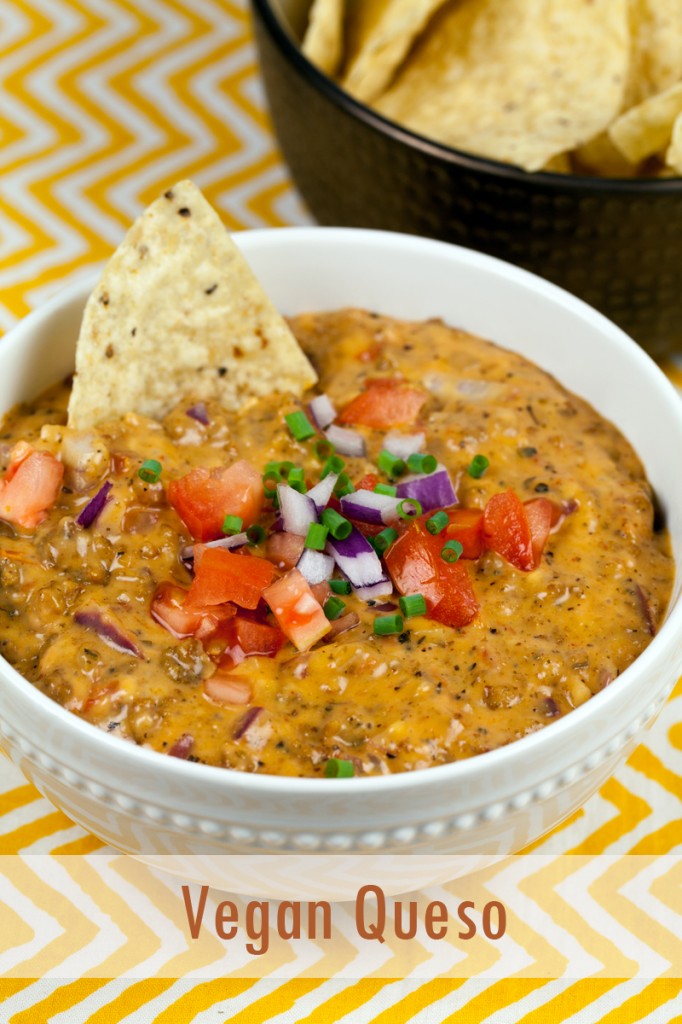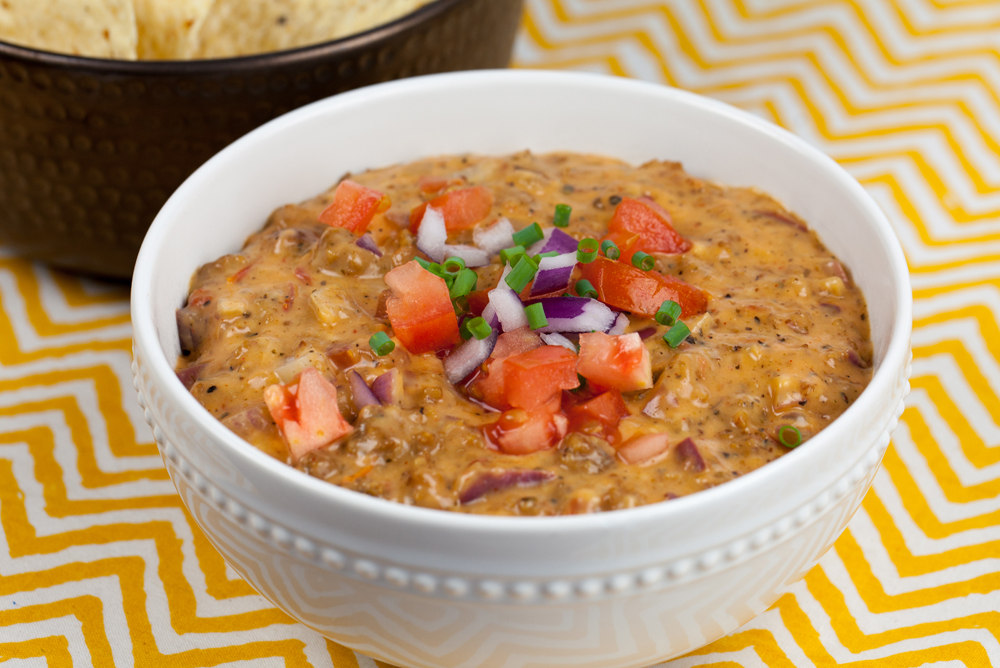 ---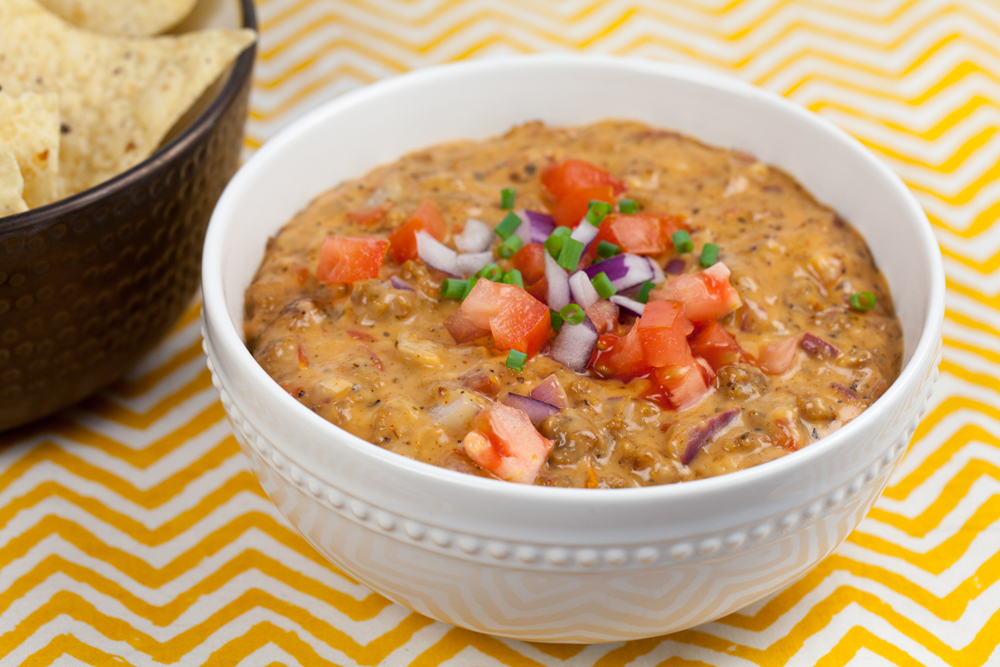 Vegan Queso
2014-12-01 17:14:14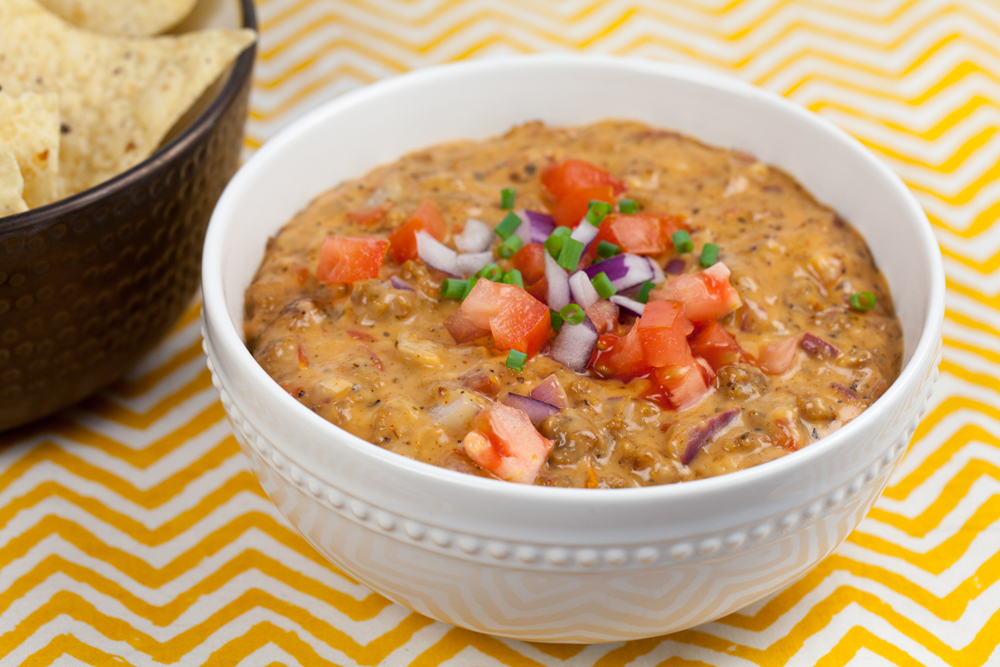 Ingredients
1 bag Cheddar-style Daiya shreds (you could also use Pepper Jack)
3/4 to 1 cup nondairy milk
1 heaping teaspoon chili powder
1/2 teaspoon garlic powder
1/2 teaspoon sea salt
1 cup chunky salsa of choice (I used a "medium" heat)
1 small red onion, diced
2 Tofurky Italian Sausage links, diced pretty finely OR 1 loaf homemade seitan crumbled in the food processor OR 1+ cups of your favorite meatless crumble
a few tablespoons of the same or hotter salsa (I used Sadies "HOT") for drizzling
Chives, for sprinkling if desired
Instructions
Mix the Daiya and 3/4 cup milk in a saucepan over medium heat. Reserve the rest of the milk to adjust consistency later on.
Once the cheese is melted, add the seasonings, the salsa, the onions (leaving out some for sprinkling) and the Tofurky. Keep stirring until everything is heated through. If you need to loosen it up, now's the time to add the rest of that milk (and then make sure it's all reheated!)
Stir! Stir! Stir!
Ladle into serving bowl(s) and top with a drizzle of the hotter salsa, the rest of the onions and the chives. Beautiful and yummy... what more can you ask for? Serve with chips or raw veggies (if you're feeling virtuous)!
Notes
These measurements are all kind of approximate, other than the Daiya.  Just keep dipping that spoon in the pan... you'll know when you've gotten it right! If you're making it for a party, it would keep warm quite nicely in a slow-cooker on a low setting.
If you're using seitan or other crumbles, you'll want to brown them in a pan with a little bit of oil before stirring them in.
That Was Vegan? http://www.thatwasvegan.com/