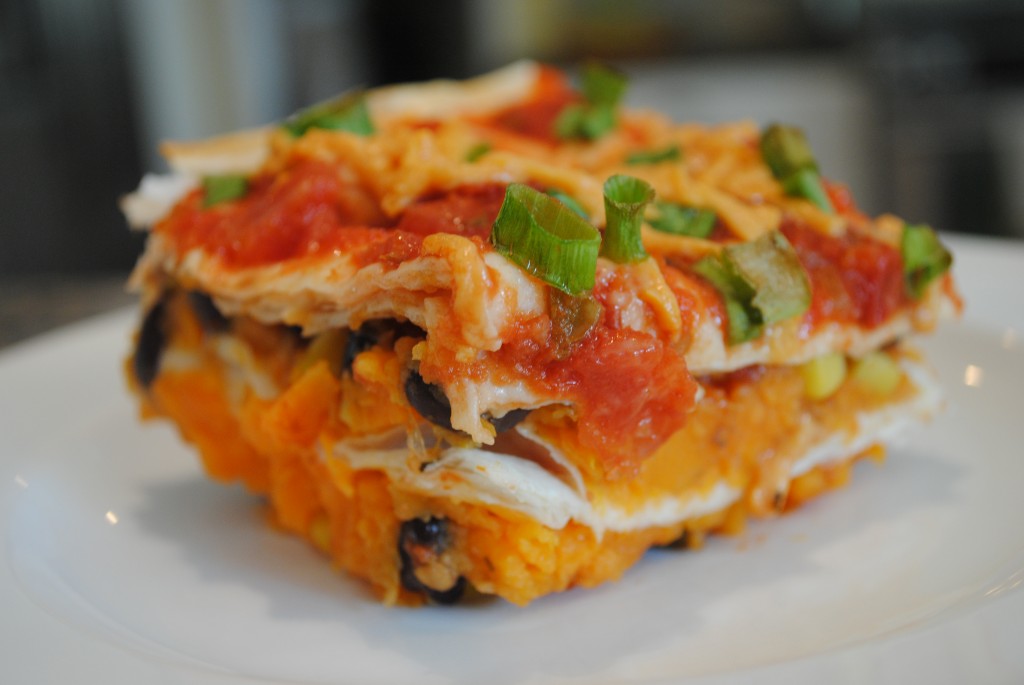 I made this casserole last Sunday, and it fed us for nearly a week. Not every meal, of course, but we had it for dinner twice and for lunch three times. That's the beauty of casseroles; besides being (generally) easy and economical to make, they provide multiple meals which can really free up some time for you during the week. I have a pretty crazy work-week schedule and there are plenty of nights when I absolutely do not want/have time to make dinner so I really appreciate recipes like this. As an added bonus, this heats up really well in the microwave, making it perfect for a packed lunch too!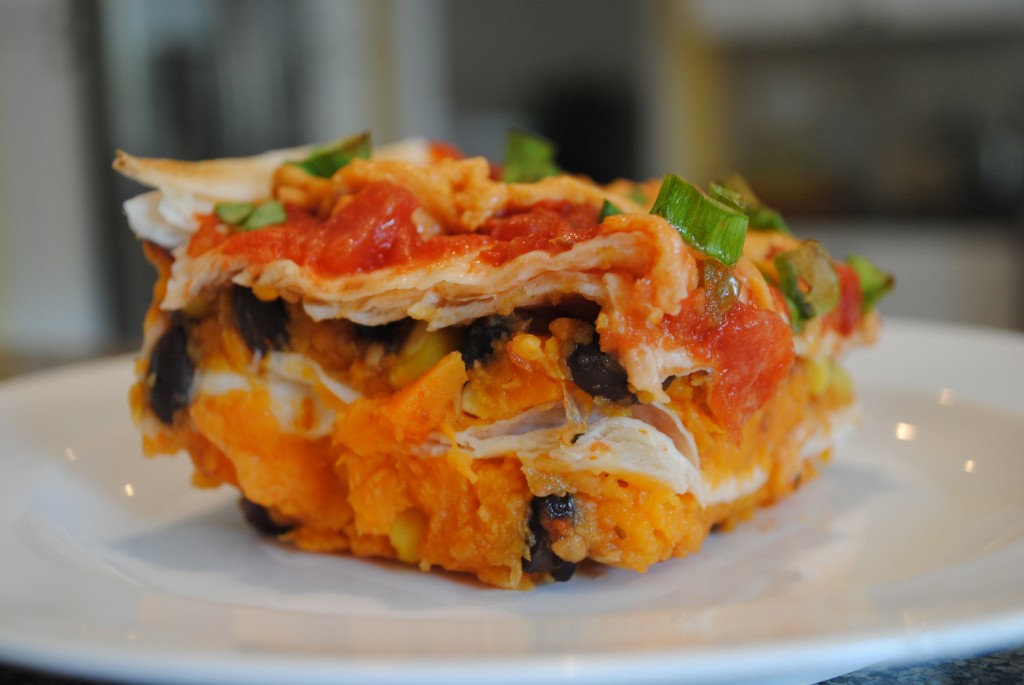 The inspiration came from a casserole recipe over at Healthy Girl's Kitchen. I saw it and thought it looked delicious, although in the end I changed it up a bit. I really didn't have the energy to make cashew cheese, I'm sure you understand. I made a few other changes… overall I don't think I made it any less healthy, really. I did make it a little more SPICY though… and of course added some Daiya!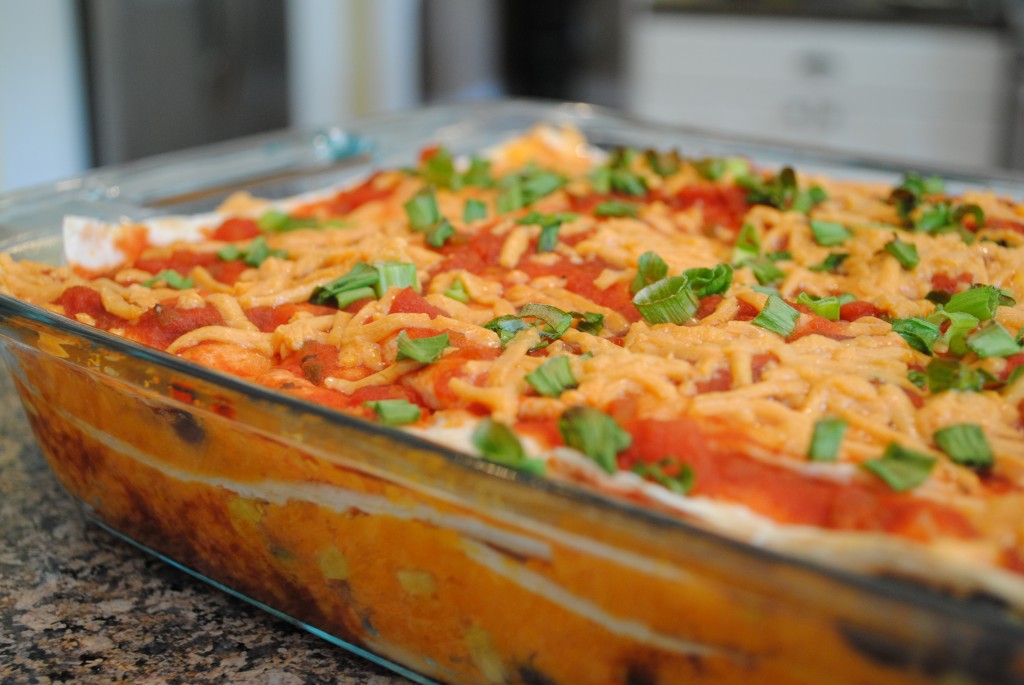 If you're a fan of the whole sweet potato/black bean/corn mexican combo, you should really give this casserole a try! It's not the quickest recipe, but most of the time you're able to multi-task… Boil the taters while prepping the other ingredients, bake the casserole while cleaning everything up… you know how it goes. While I was multi-tasking, Santa Jason came home from a trip to Albuquerque with the goods from Trader Joe's!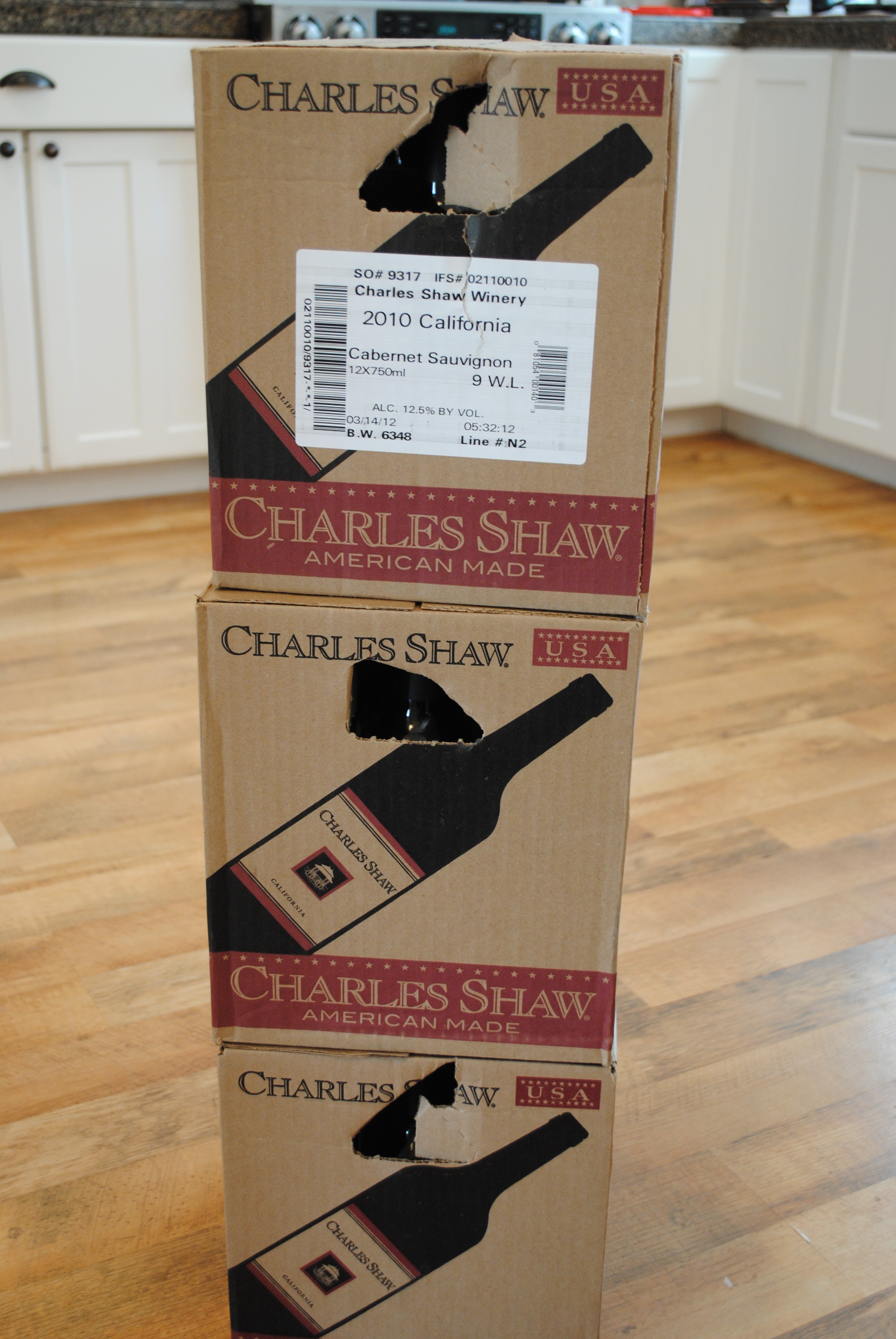 We're getting our very own TJ's in Colorado next year, but until then I have to continue to stock up when I get the chance!
---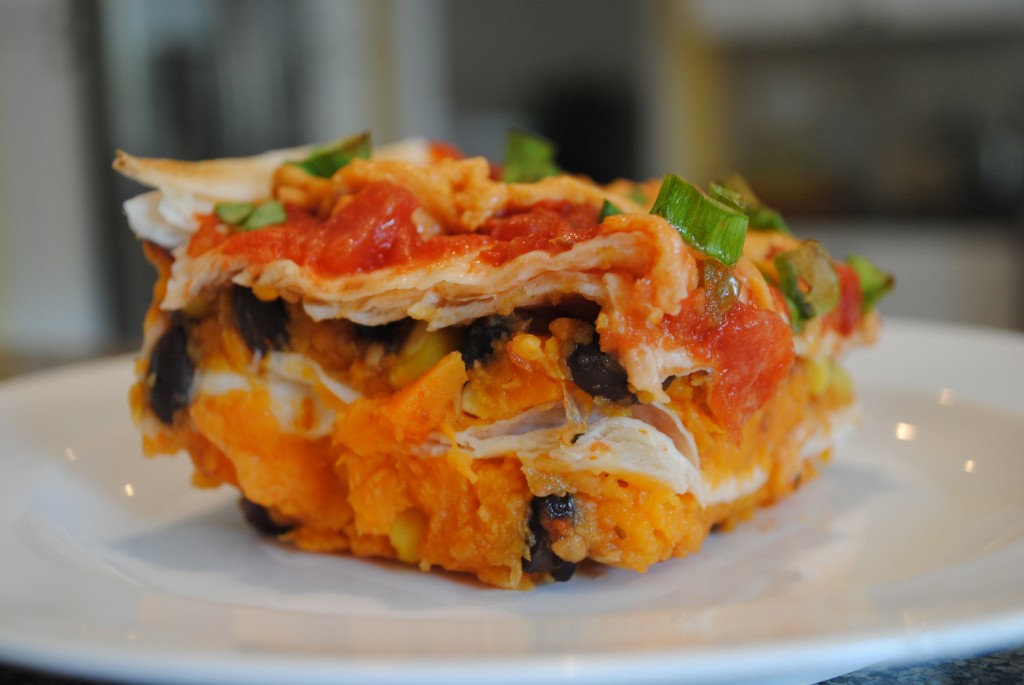 Layered Sweet Potato Enchilada Casserole
2014-06-19 13:24:53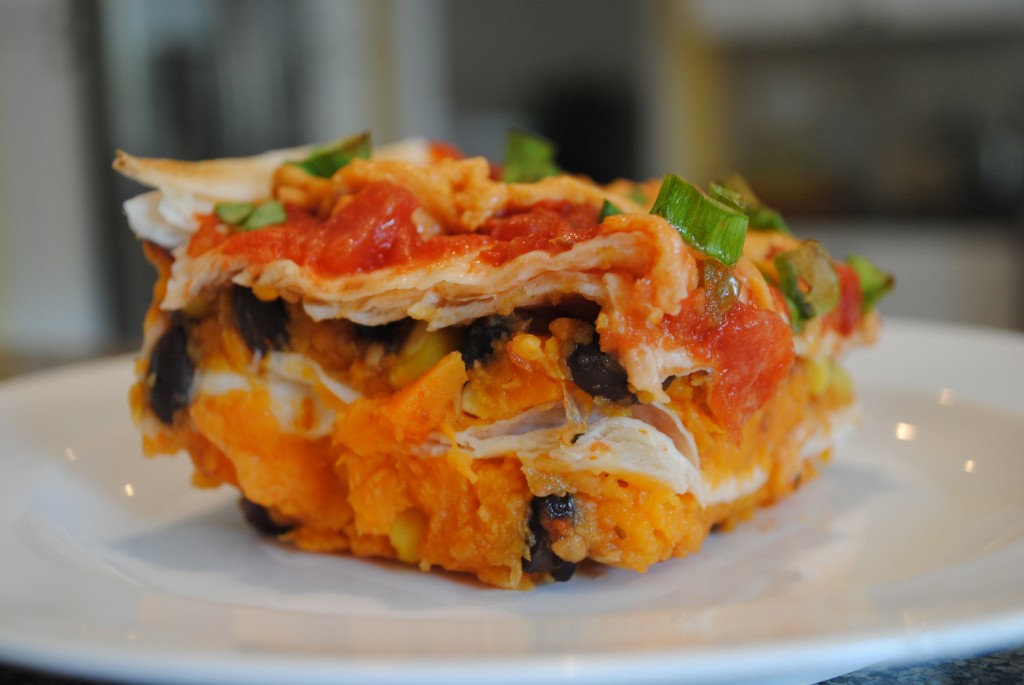 Serves 8
Ingredients
3 large sweet potatoes (or about 3 cups smashed - but if you end up with more you can pad that a little)
15 oz can black beans, drained and rinsed
10 oz can Rotel w/ green chilies, drained
15 oz can sweet corn kernels, drained
1 bunch scallions, sliced thin with white parts and top parts kept separate
1/2 cup taco sauce (medium or hot), plus a couple tablespoons
Juice and zest of 2 limes
Sea salt and pepper, to taste
Chili powder, to taste (I used about 1/2 tablespoon)
12-14 taco or fajita sized flour tortillas, all sliced in half
1 1/2 cups salsa
Daiya cheddar, or vegan cheese of choice, to sprinkle on top
Instructions
Preheat oven to 350.
Peel and chop the sweet potatoes, then boil until tender (15-18 minutes).
In a large bowl, combine the beans, Rotel, corn, scallions (white parts only) and taco sauce, mixing well.
When the sweet potatoes are cooked, mash them then add the lime juice, sea salt, pepper, and chili powder, and set aside.
Drizzle bottom of 9x13 casserole or baking dish with 2-3 tablespoons of taco sauce, making sure the entire bottom is covered. Arrange tortilla halves across bottom of pan.
Cover tortillas with half of the sweet potato mixture, gently spreading to get maximum coverage. Next add a layer of the bean/corn mix (half of what you have), followed by a layer of tortillas.
Repeat once, ending with a layer of tortillas on top (this makes 3 layers of tortillas, total). Cover with salsa, cheese and the rest of your sliced scallions.
Cover with foil and bake for 20 minutes, remove foil and bake for another 5-8 until cheese is fully melted.
Adapted from Healthy Girl's Kitchen
That Was Vegan? http://www.thatwasvegan.com/