This is (so far at least) my favorite Korean dish! The seitan just soaked up the sweet n' soy flavor from the marinade, then got all crunchy and chewy when I fried it. I even poured some of the marinade over it while it was frying which helped it get even more chewy and flavorful. I kept grabbing chunks out of the frying pan, burning both my fingers and my tongue, but I couldn't stop myself- I just wanted more! I also spent the next couple of days snacking on it cold, straight out of the fridge, asking myself why I hadn't made this sooner!
I'm not kidding, this stuff is crazy good!
In case you're keeping track (or just interested in yummy vegan Korean food), so far I've made:
And lest you think My Great Korean Food Adventure is only about freshly prepared meals, I've also been exploring junk food and alcohol 😉
Look how cute Cooper is, peeking up at me, wondering what I'm doing. He's all fuzzy right now, but he's getting his "summer 'do" on Friday! Anyway, this is was a bottle of Soju, a distilled beverage from South Korea. Wikipedia tells me its taste is similar to vodka, and is often consumed neat, or as a shot. I just used it in place of vodka, and it was good. It didn't have much flavor, which I guess can be dangerous if you don't have Cooper keeping an eye on you…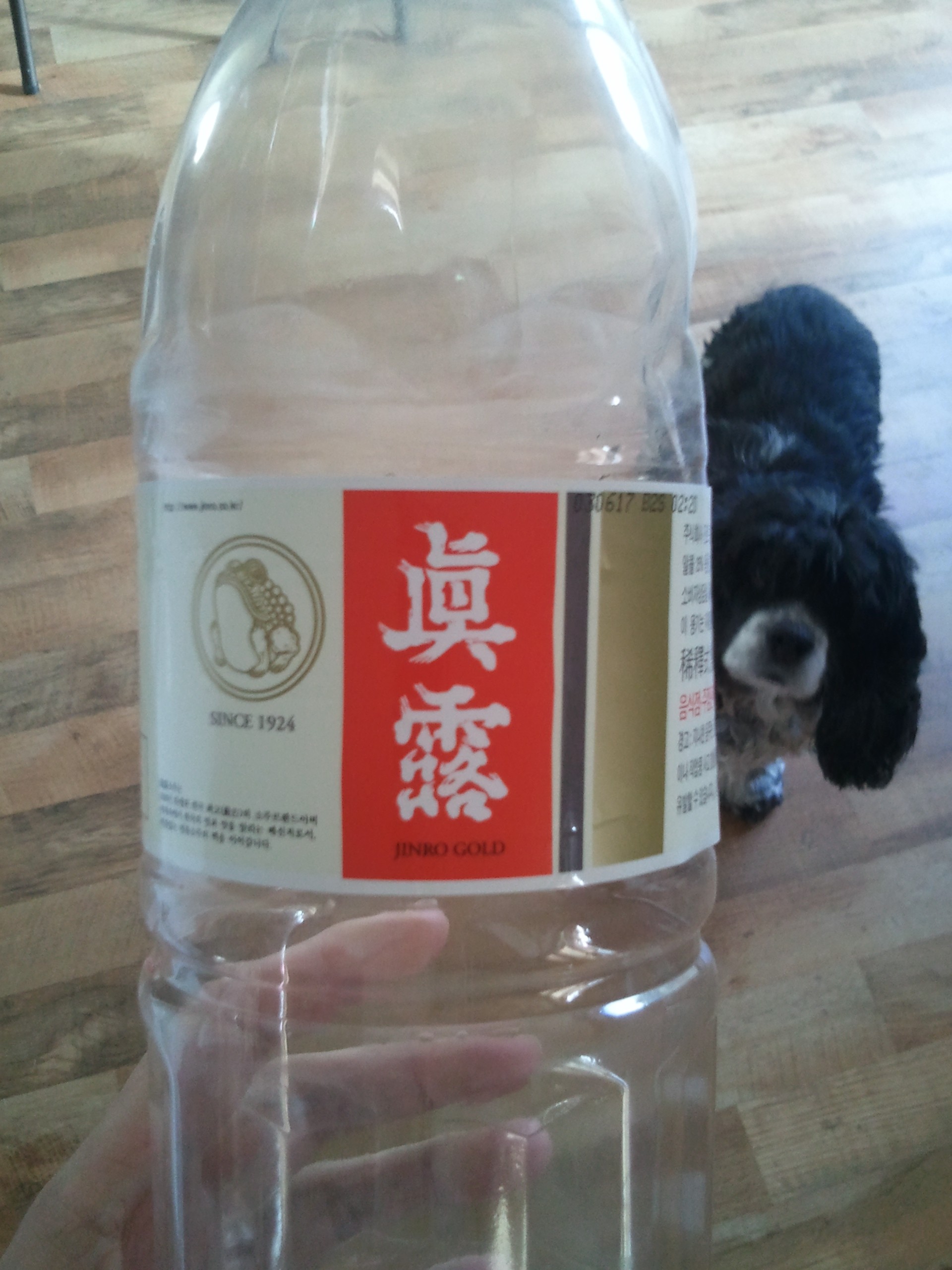 I also found these at a local Asian Market.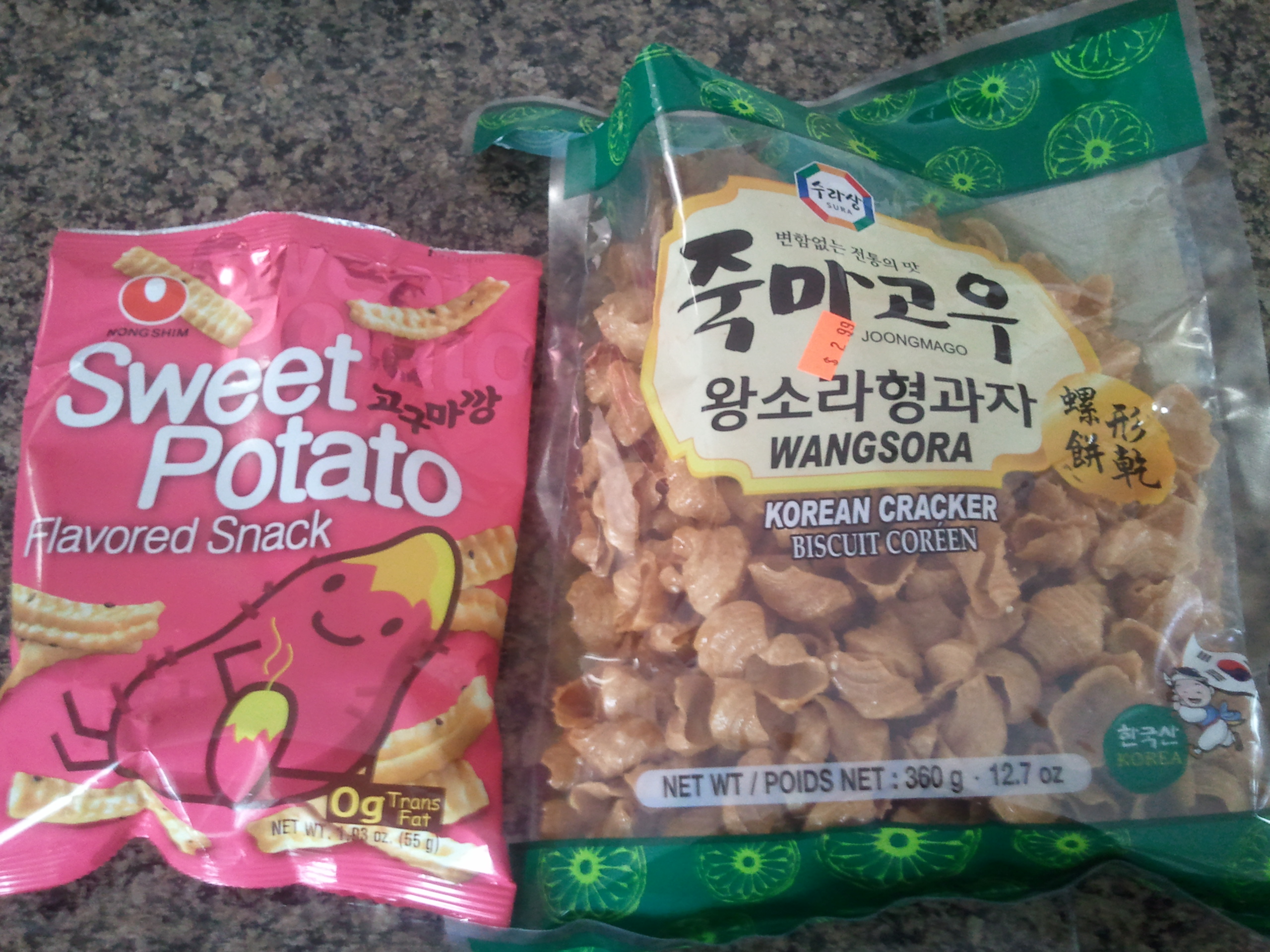 The sweet potato chips in the pink bag were the best- sweet, but not overly so, and super crunchy. If you see them in your local Asian market, I highly recommend them. Here's a close-up of the ingredients list: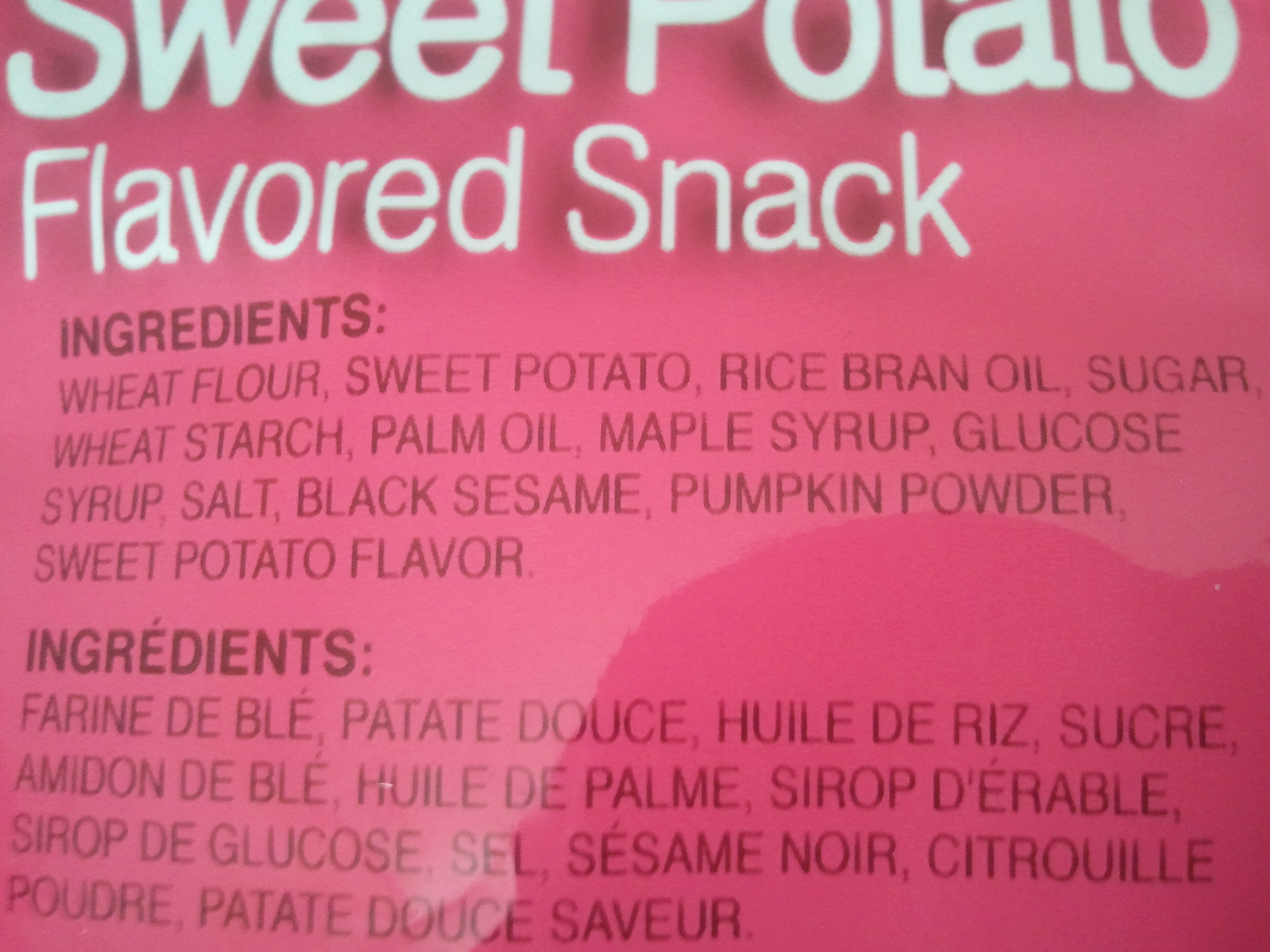 So yah… they do have palm oil, but so does Earth Balance and some of the other products most vegans use. I'm actually looking for good EB alternatives for that very reason, but that's a whole other post.
But back to the Bulgogi! I recommend serving it over Korean Fried Rice (sooo good!). Honestly, I also recommend just stuffing your face with it, hot or cold. It's that good!
The recipe came from my friend Shawna, the friend who initially started me on this adventure. I made a few small changes, but most of the credit goes to her. Thanks, Shawna!
---
Seitan Bulgogi (Makes 4 Servings, served over rice)
Ingredients:
2 loaves of homemade seitan
3 T soy sauce
2 T Braggs liquid aminos
1 T sesame oil
3 T sugar
2 T water
1 T rice wine vinegar
1 t minced garlic
1/2 t onion powder
Oil for frying
1 batch Korean Fried Rice
Sesame seeds (for sprinkling)
1-2 scallions, thinly sliced
Directions:
Slice the seitan into small, thin strips.
In a large bowl, combine all other ingredients except frying oil, rice, sesame seeds and scallions, then add the seitan strips. Stir and let marinate for at least 2 hours, or overnight. Periodically stir, to make sure the marinade gets all over the strips.
Heat oil in frying pan over medium high heat, then fry seitan. As you turn it in the pan, you can pour some of the marinade over it- this makes it even chewier. Depending on how crispy you want it, you can just heat it through (2-3 minutes) or longer (I went for around 10 minutes). Just keep turning it so the consistency is the same all over.
Serve over rice, and sprinkle with sesame seeds and sliced scallions.
Enjoy!