What's this? A bonus Thursday post? Hooray 🙂  Just a quick reminder to enter the So Delicious giveaway, and I wanted to share with you the salad I had for dinner last night: Massaged Kale with Avocado and Carrots… so good!
Delicious, easy and HEALTHY! It took about 5 minutes to prep, then I just let it sit for 30 minutes while I did other stuff, to give the kale time to soften. The recipe came from Whole Foods, check it out here.
You also need to check THIS out… Cooper doing his impersonation of a squished frog: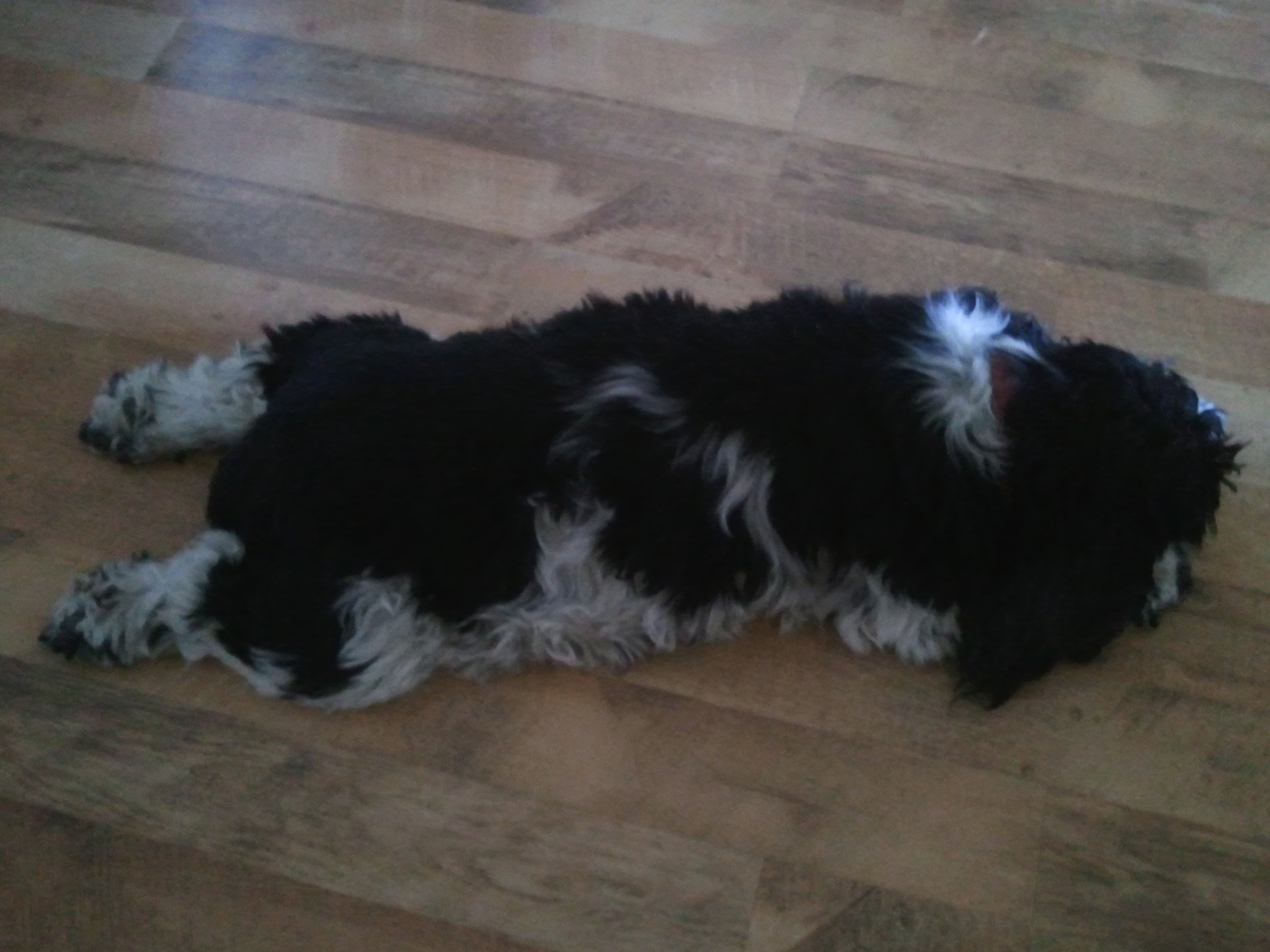 That's how he likes to spread out on the kitchen floor while I'm cooking- ain't he the silliest?? Have a great Thursday and I'll be back tomorrow with a lunch recipe that's sure to please!