If people still said things like "That was tha bomb-diggety, yo!", I would totally say that about these tacos. I wish I knew what the hip new saying was, something to convey how amazing these tacos were, but I'm no expert. I mean, I still say "totes adorbz", and that's so 2011!
What's so great about these tacos, you ask? They have everything you love about buffalo wingz all wrapped up in a neat little taco package. The crispy seitan smothered in spicy buffalo sauce. Lettuce and grated carrots, representative of the veggies traditionally served alongside the platter of wingz at your favorite vegan friendly sports bar, and of course, vegan ranch dressing. Did I mention it was neatly wrapped up? No orange mess to clean out from under your fingernails after this feast, I promise you! They were inspired by a picture I saw on Pinterest (of the gross, non-vegan kind), but it wasn't linked to a recipe. I didn't need a recipe to veganize though, the idea was inspiration enough for me!
Dang those are some pretty tacos!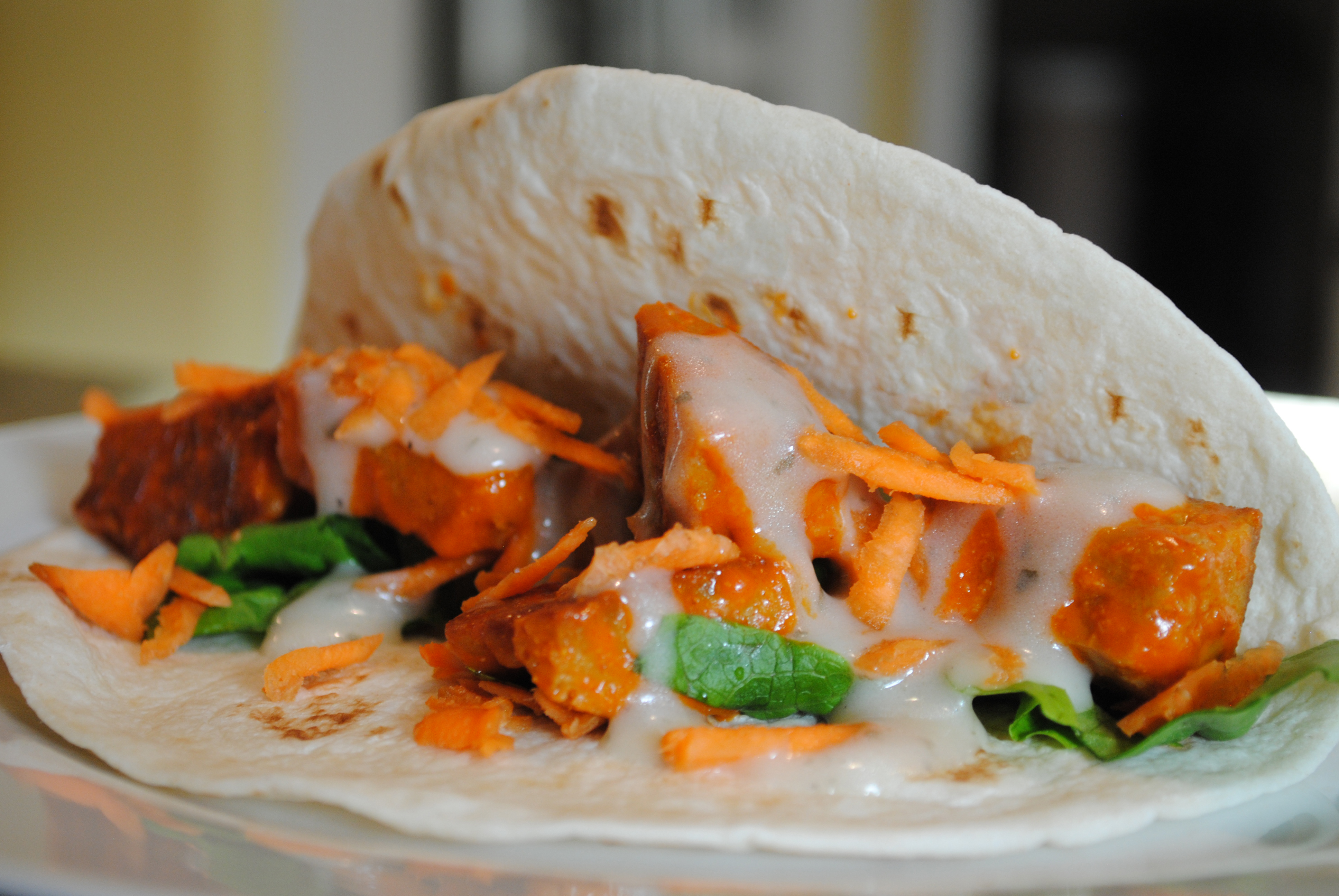 Also pretty? The tulips that managed to pop up in my front yard. Those bulbs have been in the ground since before we bought the house in 2007, and have never really done anything. I've actually tried to dig them all up, but clearly I missed a few (hundred).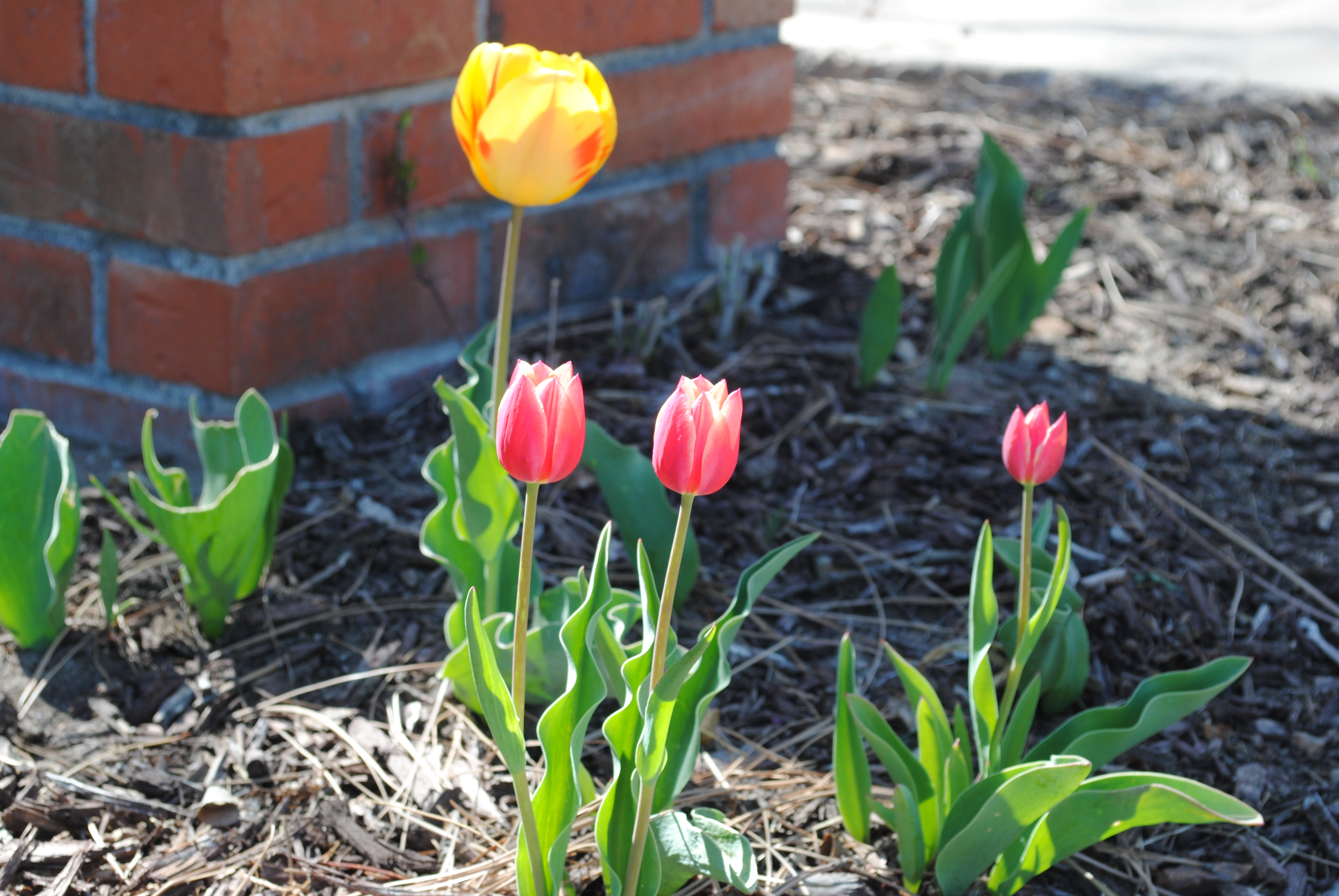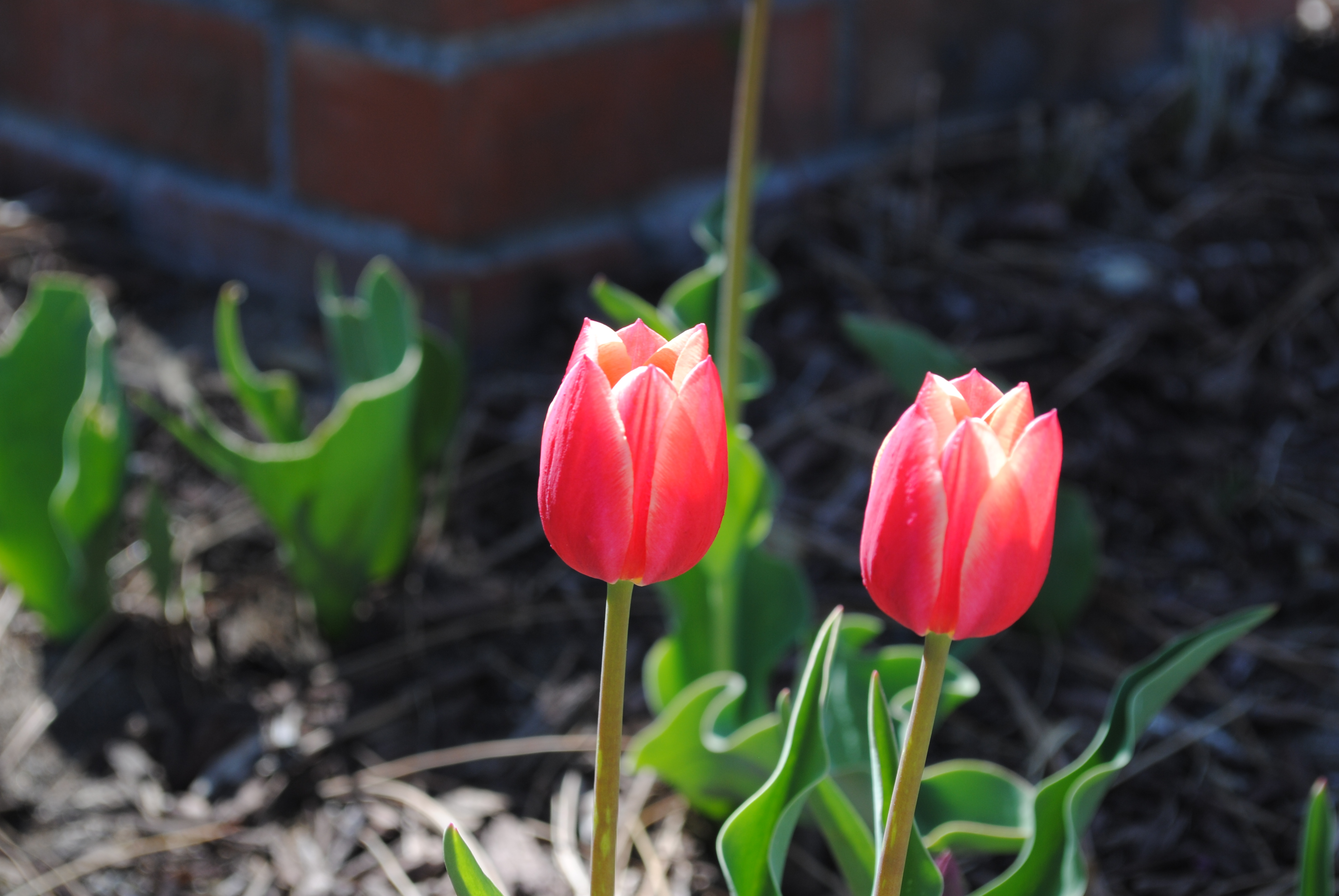 My lilacs are also having a banner year (banner for a black thumb like myself, that is)- this is the first year they've really bloomed for me. Not sure what's changed, but I'm happy to see them.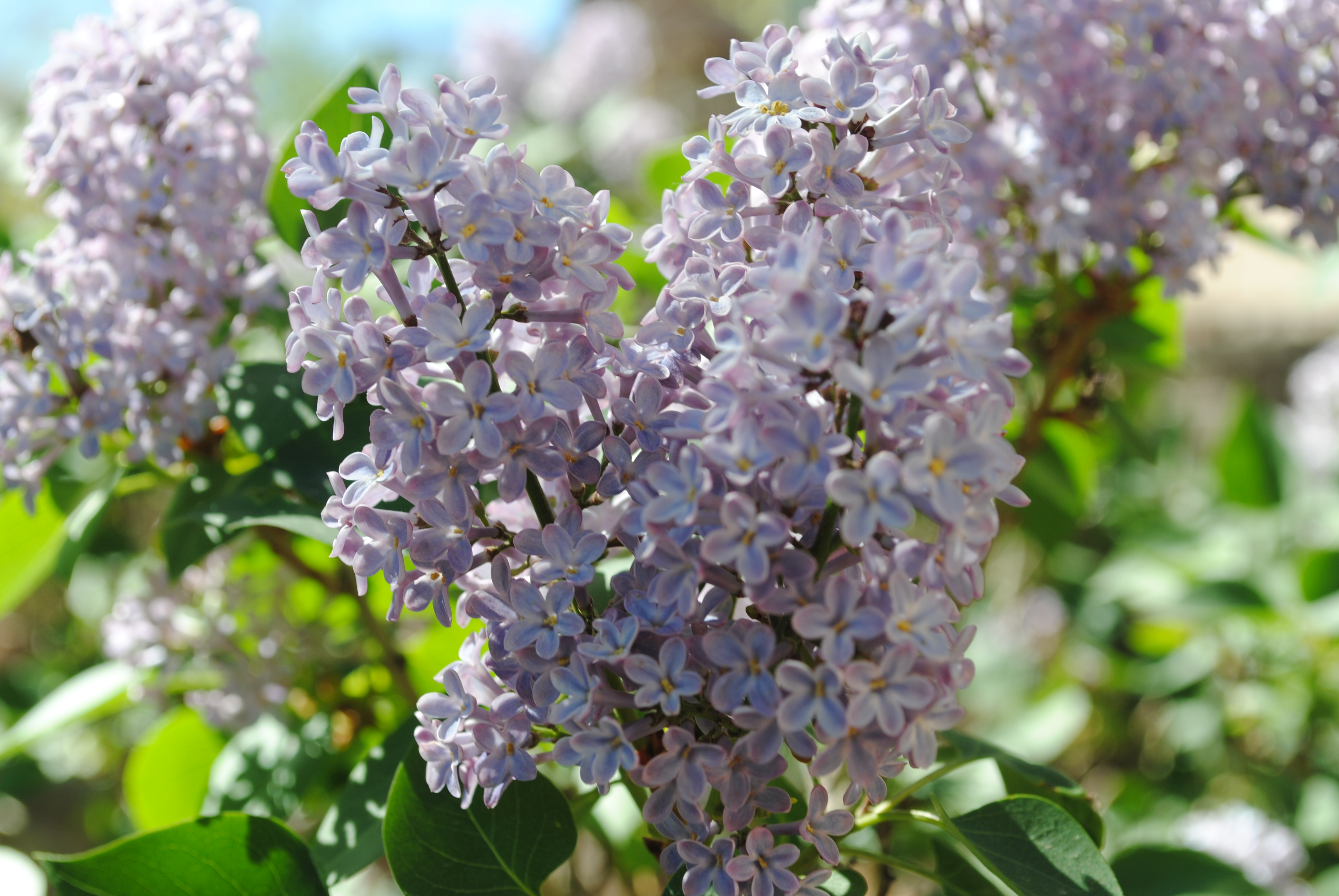 ---
Buffalo Wing Tacos with Seitan (Makes 5-6 tacos)
Ingredients:
2 loafs of homemade seitan
2-3 T oil for frying
Frank's Buffalo Wing sauce (not the original Red Hot, the kind that says "Buffalo Wing" on the front of the bottle)
5-6 small flour tortillas
2 large carrots, grated
2 leafs of romaine lettuce, chopped
Vegan ranch dressing (I used Organicville)
Directions:
Slice the seitan. Standing it upright on your cutting board, slice longways down the center. Keeping the 2 halves together, lay it on the cutting board and slice it lengthwise down the middle again, the, going the other direction, slice it into bite-sized chunks.
Heat oil in a frying pan over medium heat, then add the seitan, cooking until it starts to get crispy, 5-7 minutes. Remove the pan from the heat and let it cool for just a minute, then add in the buffalo sauce, stirring well. (You could also mix in a separate bowl, but this way leaves you with one less dish to clean). Just make sure the pan isn't too hot.
Lay out your tortillas, and layer: Lettuce, carrots, seitan, ranch, extra buffalo sauce (if desired) and more carrots.
Enjoy!