Interested in trying Korean food, but maybe you're still a little hesitant? Perhaps the ingredients seem too exotic or maybe the food just seems too different for your family's finicky palate? If that's the case, here's a wonderful starting point… Delicious Korean BBQ wrapped up in the most innocuous of food delivery systems: Bread.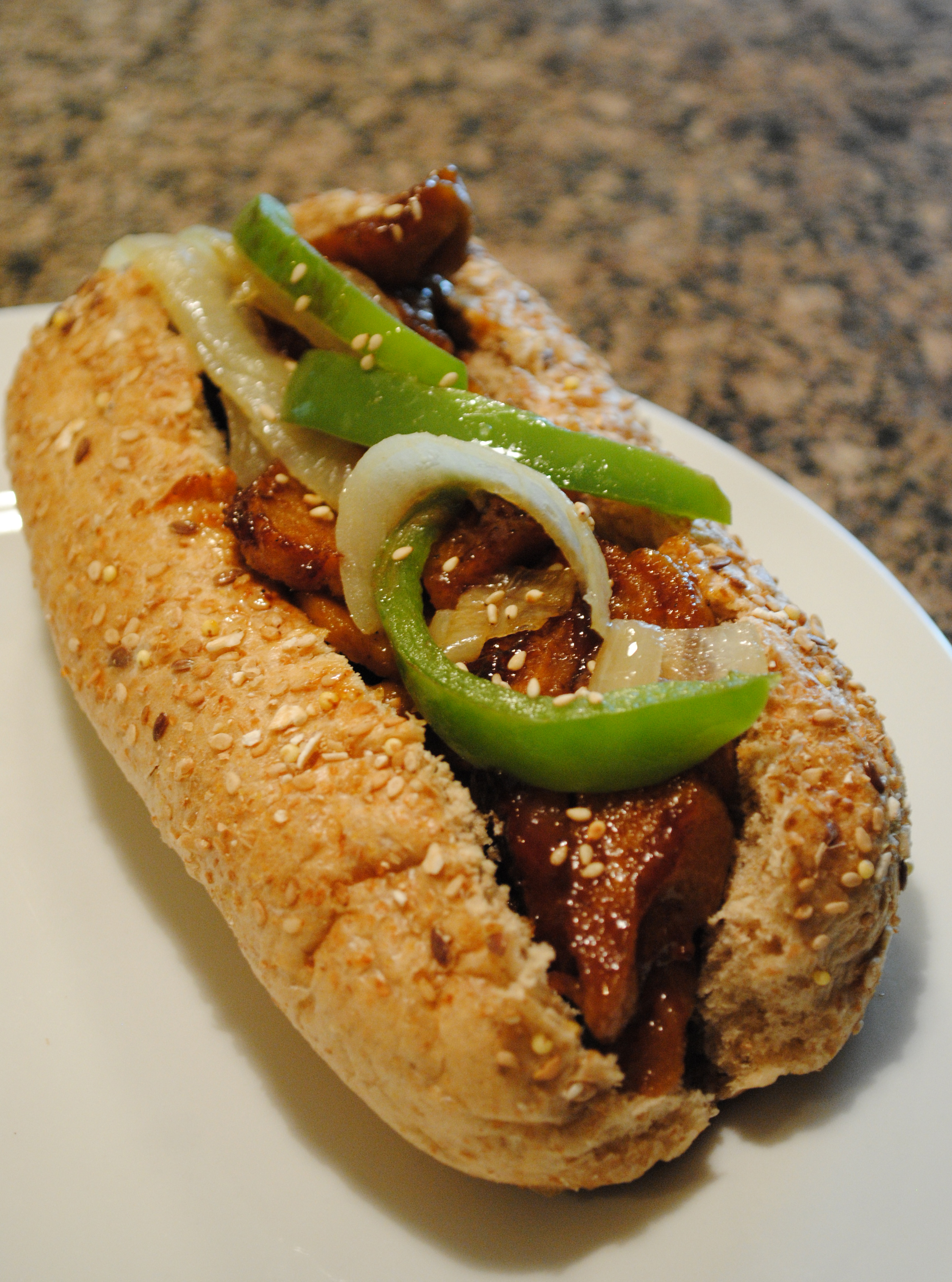 Chewy or crusty, thin or soft… your choice. It's all good! And as an added bonus, all the ingredients should be available in your local, mainstream grocery store, even the BBQ sauce! Just check your "Asian" aisle.
---
Korean BBQ Subs (Makes 2)
Ingredients:
1/2 large onion, sliced (I used vidalia)
1 small/medium green pepper, sliced
1 loaf homemade seitan
1-2 T sesame oil for frying
1/2 cup Korean BBQ sauce (I used Bibigo brand, which I bought at my local King Soopers)… You could also make Bulgogi from scratch!
2 sub rolls
Sesame seeds, for sprinkling
Directions:
Water saute the onions and peppers until nice and soft, then set aside.
Heat a small amount of oil in the same pan, then cook the seitan over medium heat for 6-8 minutes until it starts to get crispy.
Remove from heat, then stir in the BBQ sauce, and let sit for a minute or two. Don't let it get cold though!
Transfer the seitan to your rolls, and top with the veggies and seeds.
Enjoy!