Korean-Mexican Fusion… Yummmm!
I made these with the leftover seitan from the Korean BBQ (or Bulgogi) Subs, combined with some of that fancy new Daiya Jack wedge cheese… YUM! That cheese melts like magic, and the slightly sharp flavor melds perfectly with the richness of the Korean BBQ sauce. We also really enjoyed the chewiness of the seitan, all tucked away in a bed of gooeyness.
I could easily eat these for lunch every day this week. I wont- I'll stick to my salads… but I'll be thinking about these bad boys!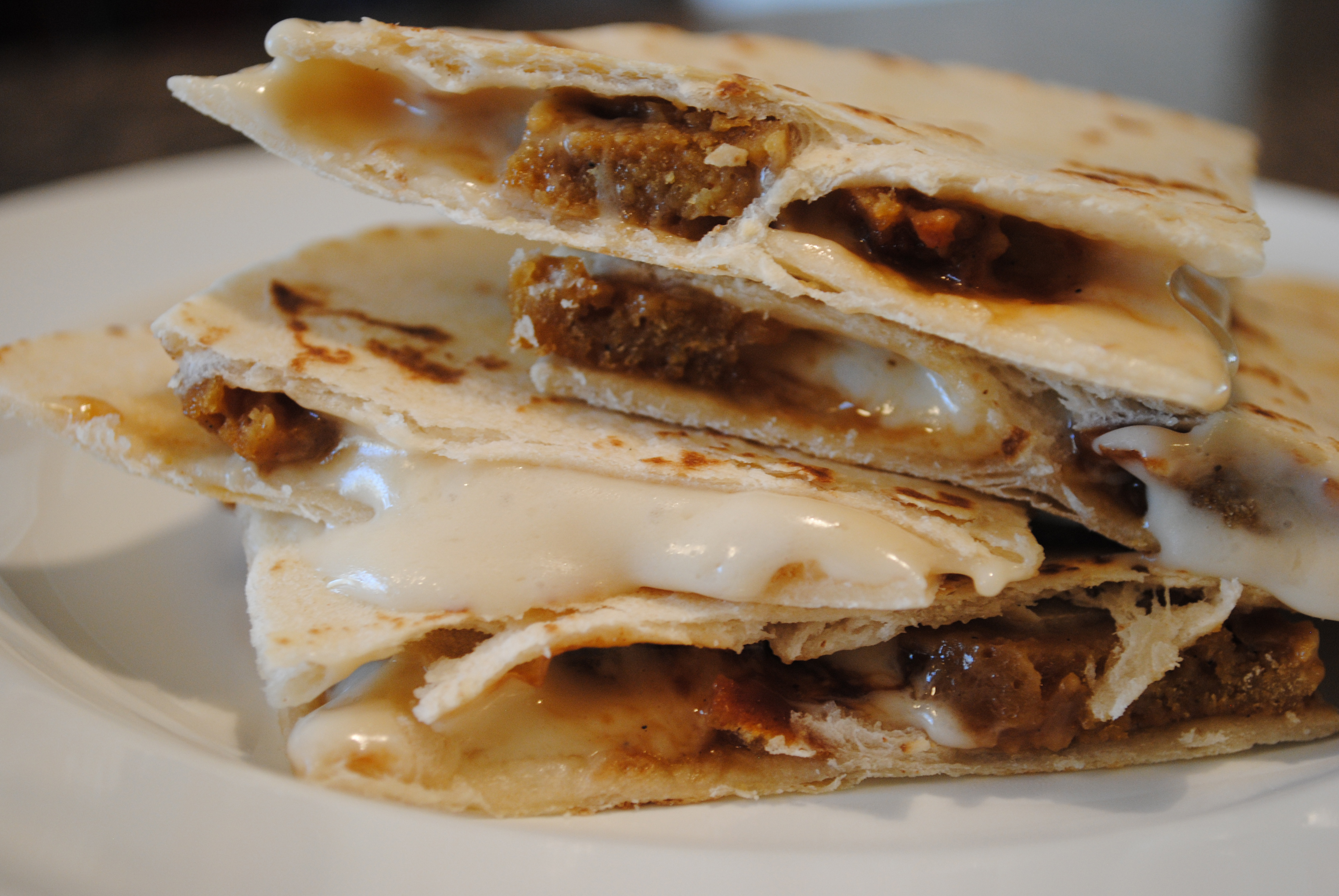 This is my favorite shot… that one little piece of seitan is peeking out and saying "Hallo!"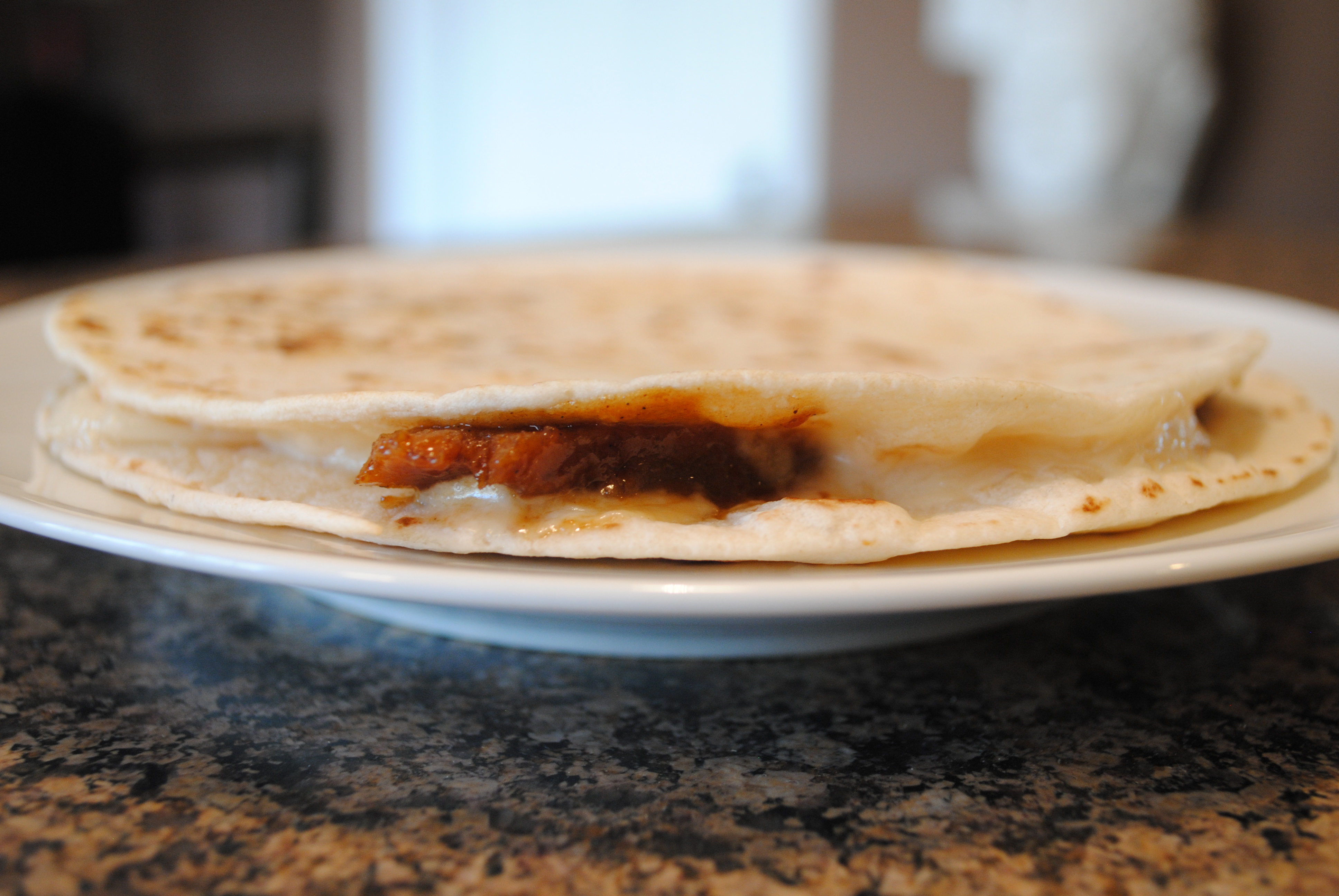 Jason had his with a side of (vegan) sour cream and salsa, but I enjoyed mine on it's own. I also think a side of extra BBQ sauce to dip it in would be yummers.
---
Korean BBQ Quesadillas (Makes 2)
Ingredients:
4 large flour tortillas
1 loaf homemade seitan, thinly sliced and marinated for at least an hour in Korean BBQ sauce (I used Bibigo brand, but you could also make Bulgogi from scratch)
About 1/2 a wedge of Daiya Jack, sliced into 1/8-1/4 inch thick slices
Directions:
In medium/hot skillet, lay out one tortilla.
Layer cheese and seitan, then cover pan and let it sit until the cheese gets melty. Dribble a little extra BBQ sauce over the cheese/seitan.
Remove cover, top with another tortilla, and flip over.
Repeat to make 2nd quesadilla.
Move to plate, and use sharp knife or pizza cutter to slice into quarters.
Enjoy!