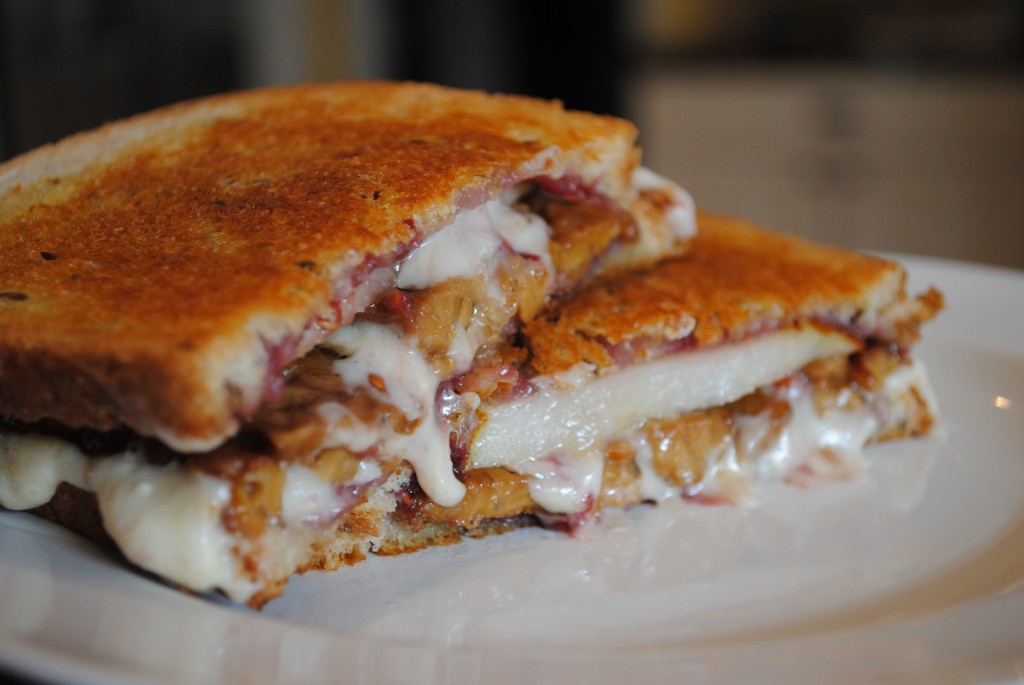 I originally blogged about this sandwich last winter after seeing it (a non-vegan version) on Pinterest. It was insanely yummy, but messy. At the time, my best cheese option was Daiya mozzarella shreds, and although they melted nicely, it was hard to keep them where I wanted them on the sandwich… So when the Daiya wedges came out, I KNEW I had to make this again, using the Jack flavor.
Man oh man, am I glad I did! It was even richer and gooey-er than last time, and just as wonderful as I remembered. The raspberry and pear bring a natural sweetness, while the tempeh bacon (especially combined with a little applewood smoked sea salt!) added a savory layer. I also chose to go with an uber-flavorful bread- a Jewish Rye. Any bread would work, as long as it's thick and substantial enough to support all these fillings… but I definitely recommend the Rye.
Helllooooo Cheese!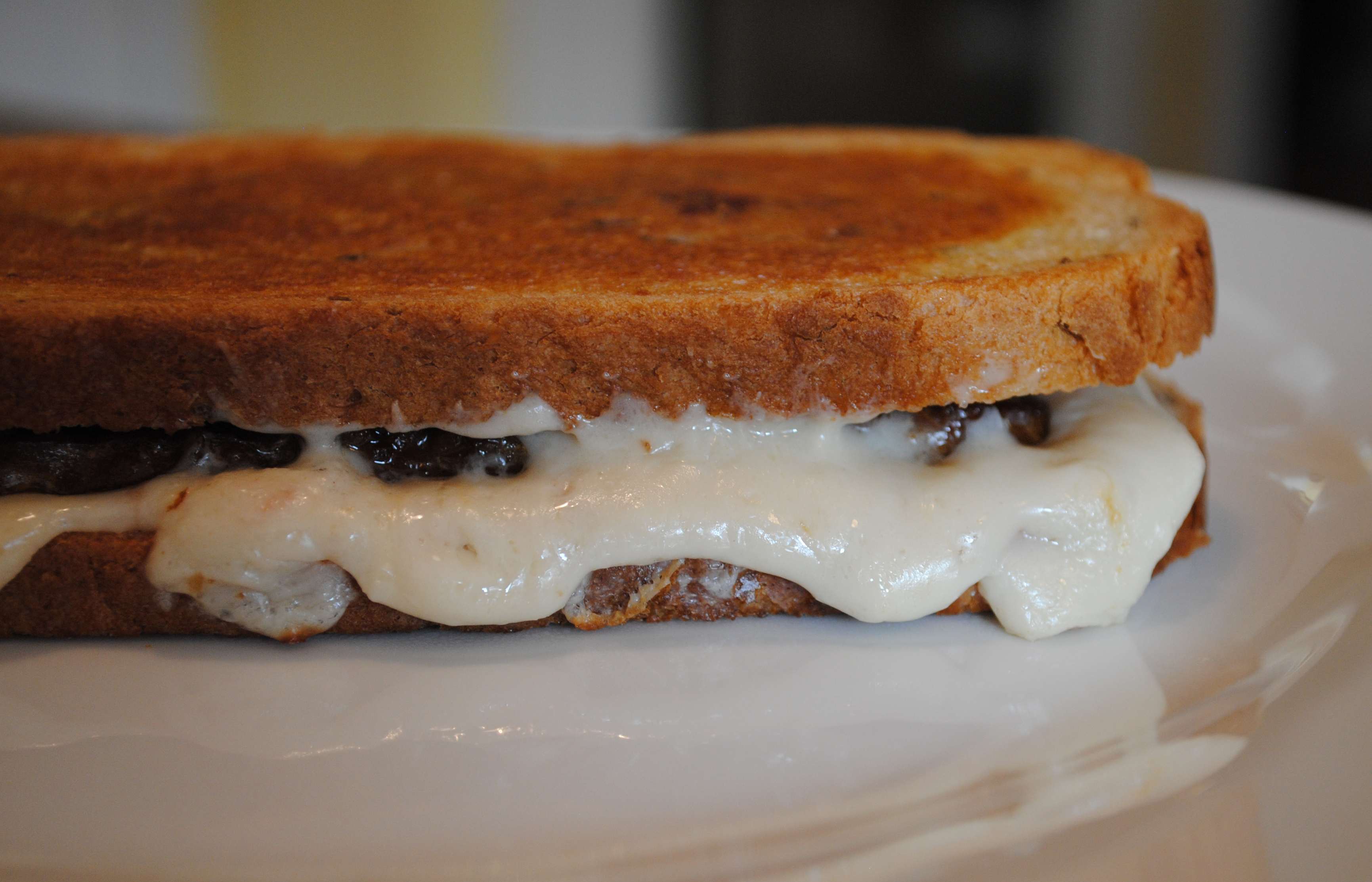 ---
Pear, Raspberry and "Bacon" Grilled Cheese Sandwich (2 Sammies)
Recipe adapted from Pinch of Yum (non-vegan)
Ingredients:
8 strips of Tofurky bacon (or vegan bacon of your choice)
Applewood smoked sea salt
4 slices of bread (the heartier, the better)
3-4 T of raspberry jam
1 ripe pear, thinly sliced (pop any slices that don't fit on the sandwiches right into your mouth!)
About 1/3 wedge of Daiya Jack, sliced
2 T Earth Balance
Directions:
Preheat pan to medium-high heat.
Heat bacon thouroughly, according to package instructions, sprinkling with a little of the smoked sea salt. Set aside.
Take 2 slices of bread, butter one side of each, and spread 1/4 of the jam on the other side of each, then place in pan EB-side down (jam side up!).
Layer each with the pears, the tofurky bacon and the cheese.
Turn heat to low and cover pan with a lid, to let the cheese get as melty as possible. This should just take a minute or two- you don't want your bread to burn OR get too soggy!
Once the cheese is melty, spread butter and remaining jam on either side of the two remaining pieces, the add to pan (butter side up), then flip everything over so it can brown on the other side.
Enjoy!