Psst! I announced the winner of the Beanfields giveaway!
This soup was created and blogged by the talented Virtually Vegan Mama, and this was actually the 2nd time I made it. It's a wonderful soup full of sweet crispy veggies with a mild curry flavor, surrounded by rich coconut milk. It's a really light soup too- perfect for the warmer days of spring and summer. I've enjoyed it hot, and I've also enjoyed it at room temperature. I've made four or five modifications, which are below. If you want a richer, more coconut-y flavor, be sure to check out the original recipe. One of the biggest changes I made was to swap out a can of coconut milk with regular So Delicious coconut milk to make it a little lighter in the tummy. I also upped the curry content 🙂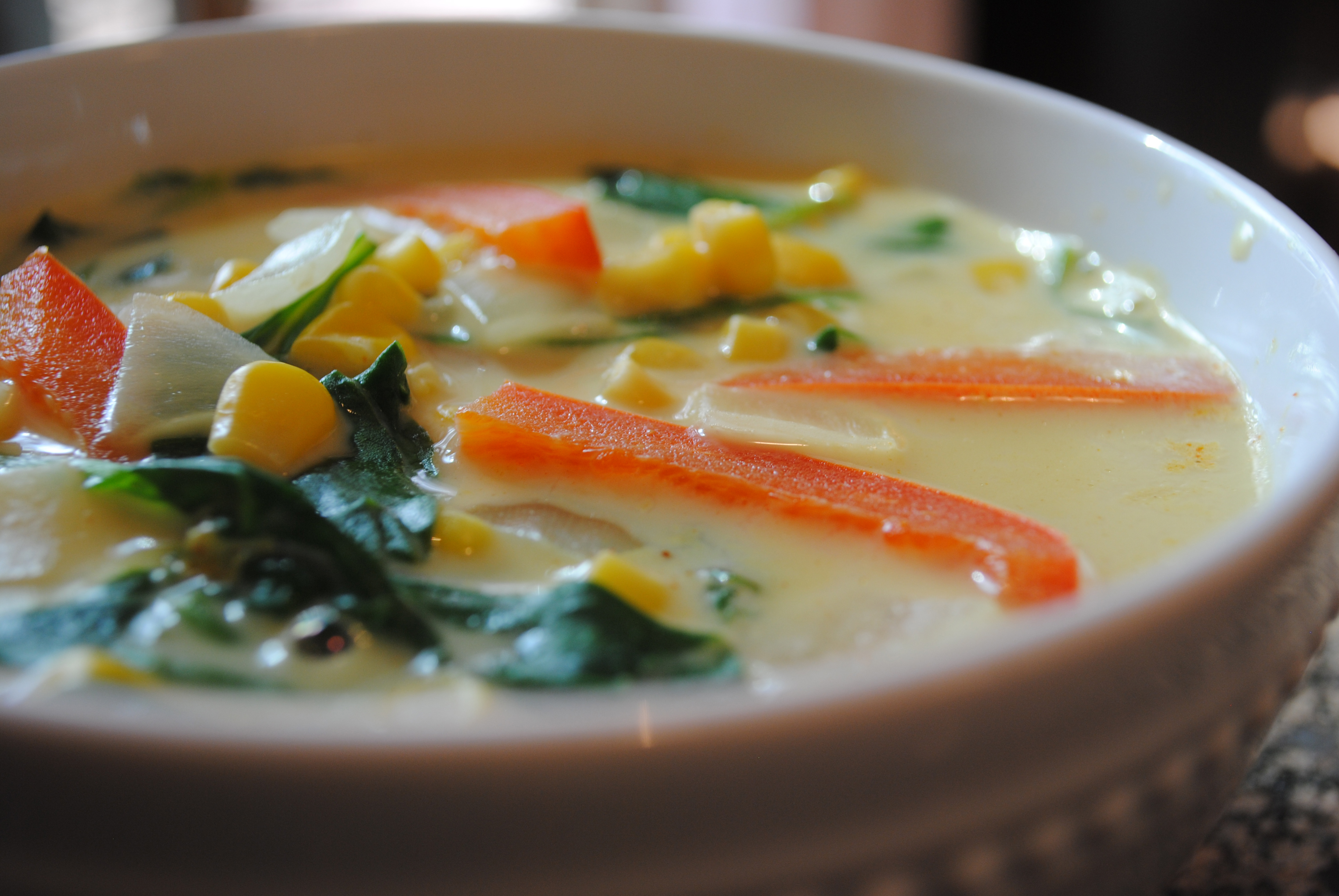 And, just because she's super cute… a gratuitous kitty cat picture! Miss Olivia, hanging out on the stairs. That's one of her favorite spots- she can see what's going on, but she can also run away really fast if she thinks one of us might be inclined to try and pick her up 😉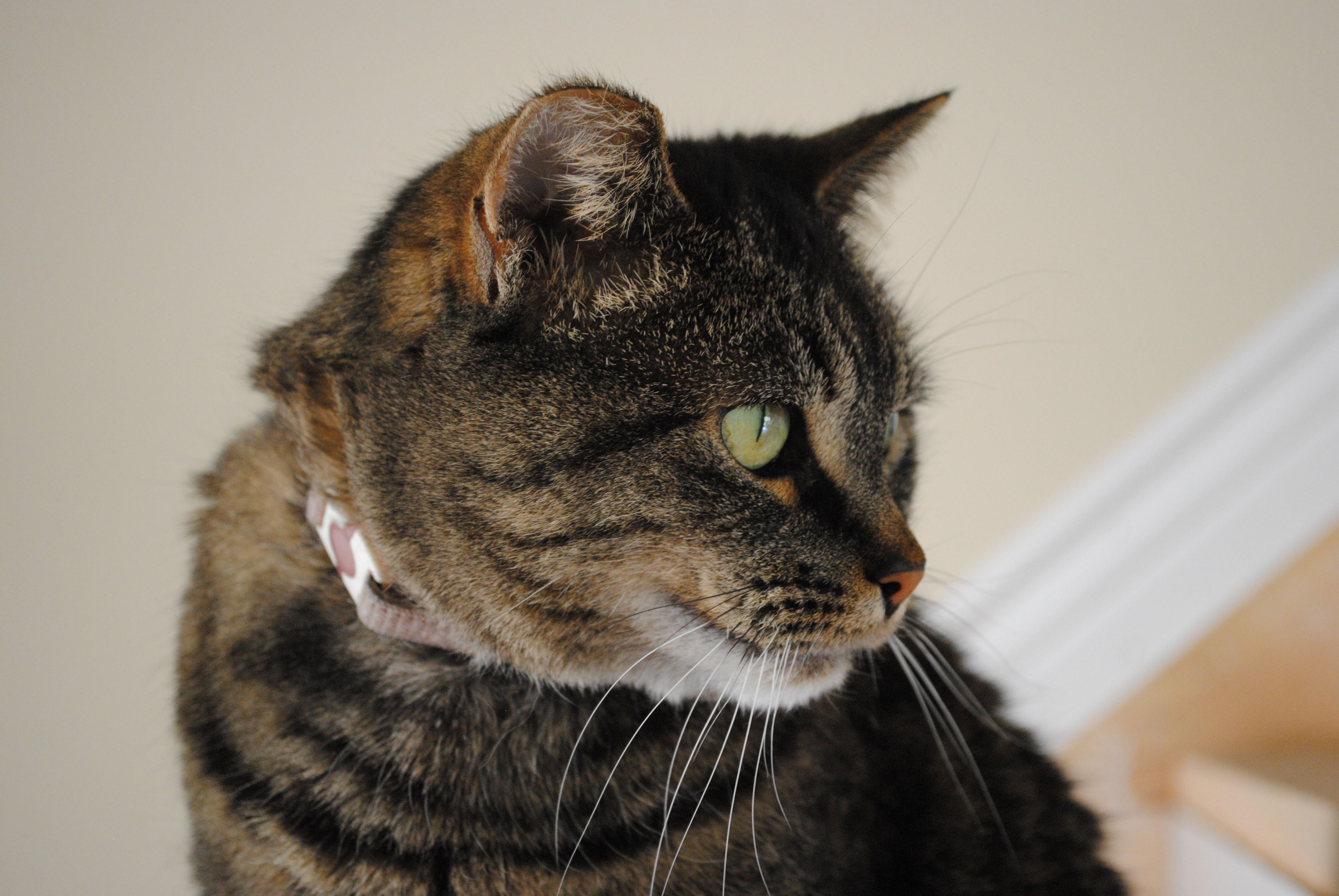 ---
Thai Corn Soup (6 servings)
Adapted from a Virtually Vegan Mama Recipe
Ingredients:
1 cup sweet onion, chopped
1 t garlic powder
2 cups frozen sweet corn
1 red bell pepper, thinly sliced
15 oz can light coconut milk
2 cups So Delicious coconut milk (or dairy-free milk of choice)
1 cup vegetable stock
4-5 t red curry powder (adjust to taste)
1 T lime juice
4 cups baby spinach, washed
1 T sea salt, more or less to taste
Directions:
Water saute the onions over medium-high heat until translucent, 8-ish minutes. Add water as necessary.
Add garlic powder, corn and bell pepper, and saute for another 2-3 minutes.
Stir in both kinds of coconut milk, veggie stock, curry powder and lime juice. Cover and wait until it starts to simmer. Stir, then let it simmer for about 5 minutes until heated through.
Stir in the spinach and allow to cook for another 2-3 minutes. Add salt, taste and adjust.
Enjoy!