I've been a terrible blogger the past couple of weeks. It's not that I don't love sharing recipes with you all (I do!), there's just been a crazy confluence of travel, work, home renovations and general busyness lately. Mea Culpa, and I promise to try and do better!
Begging your forgiveness, I offer you this: Ooey gooey Butternut Mac n' Cheese served up, piping hot, in a chewy sourdough bread bowl.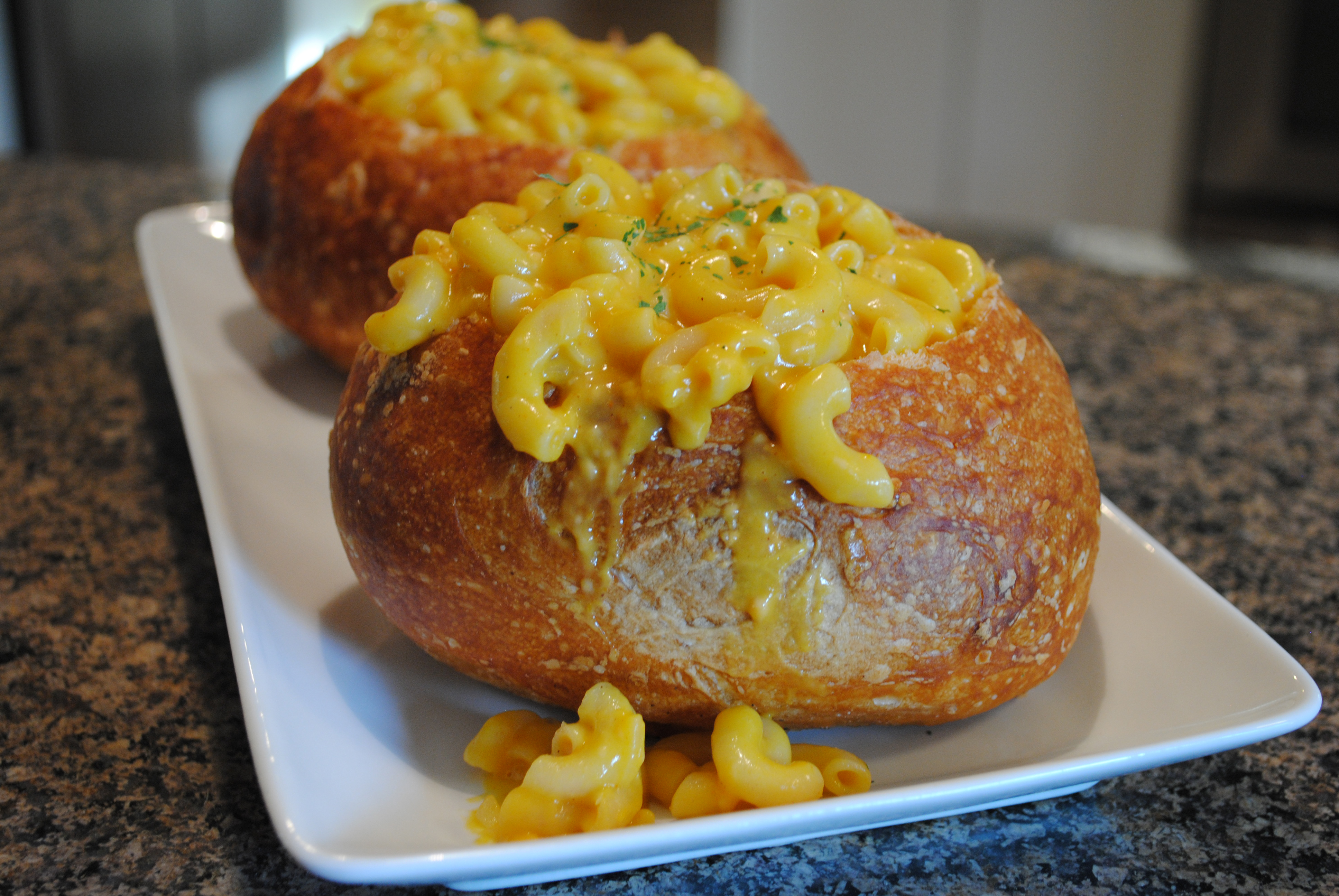 Just pop over to your local bakery (I chose Panera) and pick up 2 bread bowls, then go home and whip up a half batch of my B'nut Mac n' Cheese (or do what I did- make a whole batch and use the rest for another meal!). Make a circular cut in the top of the loaves and scoop out some of the bread, fill 'er up,  and there you go- Dinner for you and your best friend! (Unless your best friend is a dog, because dogs can't have onions!)
I'll be back on schedule starting tomorrow- see ya then!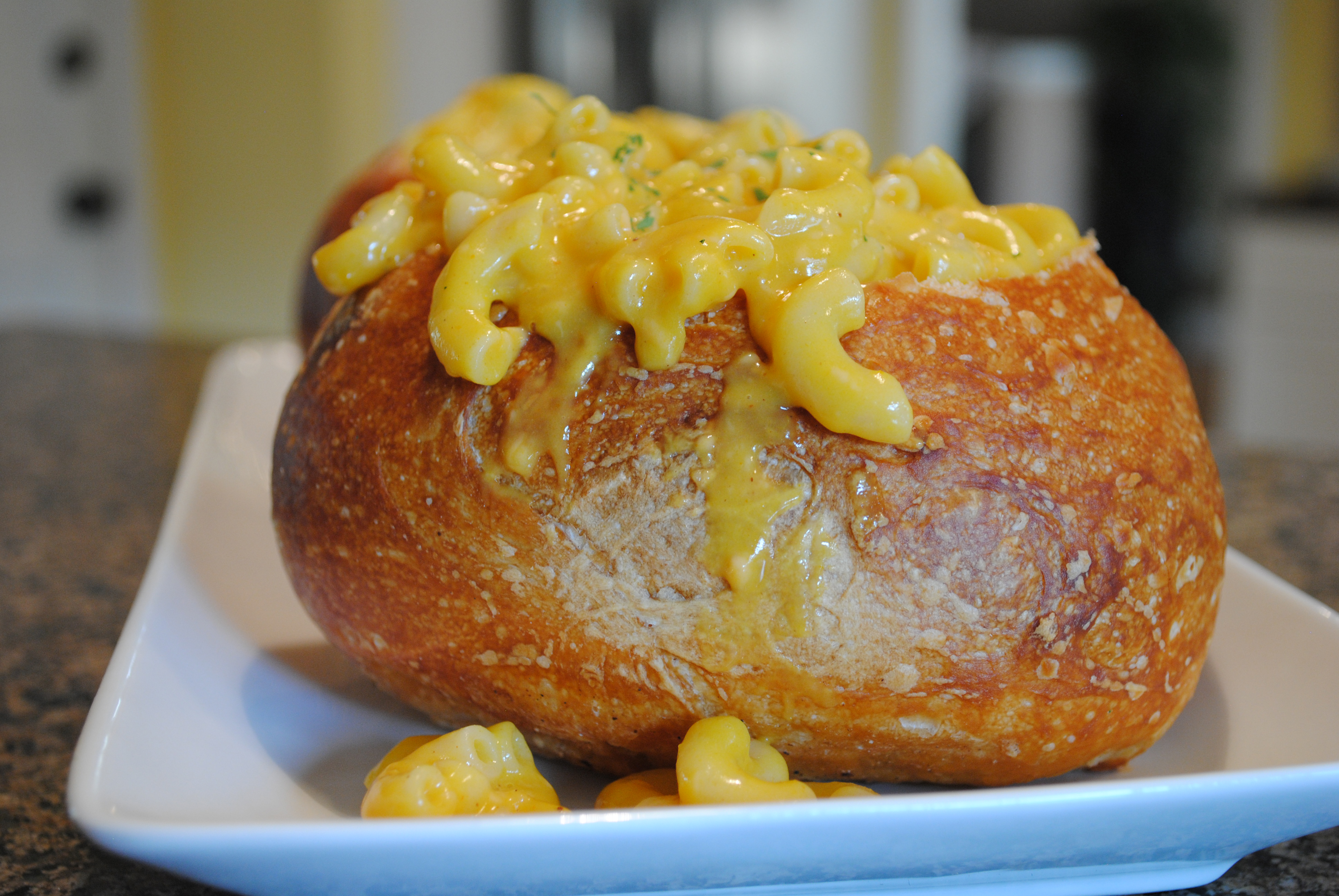 Enjoy!