Before we get started… Ethical Ocean is hosting a Vegan Summer Recipe contest, and yours truly was invited to join- so please go vote for me! I entered my Sweet Potato and Black Bean Quesadillas… Remember these? Yum!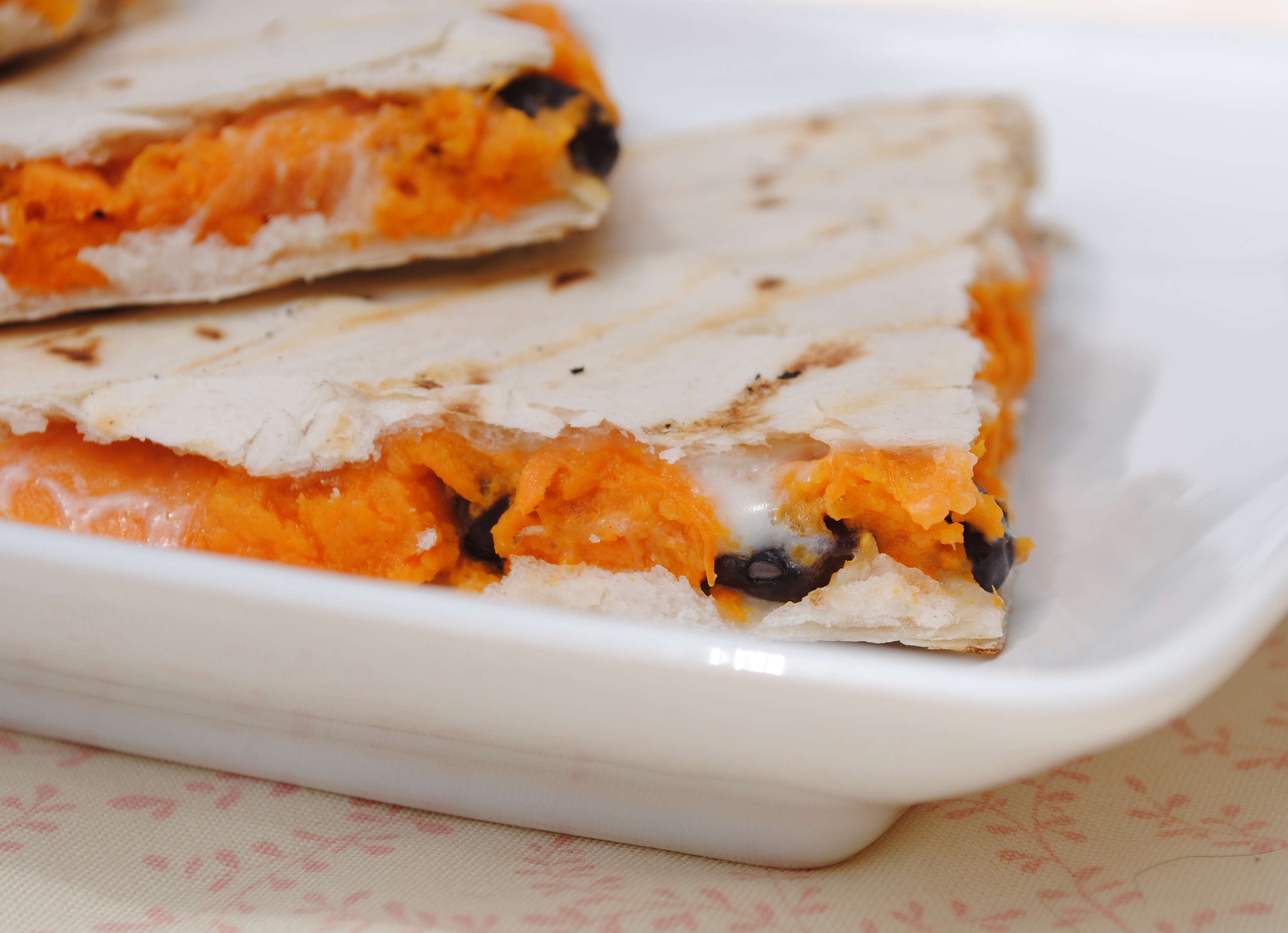 Voting is open for 21 days, and you can vote for me once a day, and each time you're entered in a prize drawing too! Win-win! You do need to join in order to vote, but using the link above will give you instant access (you can sign in using FB or with your email/password)
Okay, enough schilling!… back to today's recipe!
By now you all know that I've become a bit of a grill master, and perhaps you've also noticed that I've already shared a couple recipes for Brussels sprouts (here and here), but none that were grilled. Until now. I saw this recipe on Pinterest and had to give it a try, even if that meant buying an entire bottle of stone ground mustard just for this. Of course, now I realize that I love stone ground mustard, so it wont be going to waste!
These little suckers got SO crispy and SO full of that deliciously tart mustard flavor- and the addition of sea salt was perfection. Look at the little mustard grains!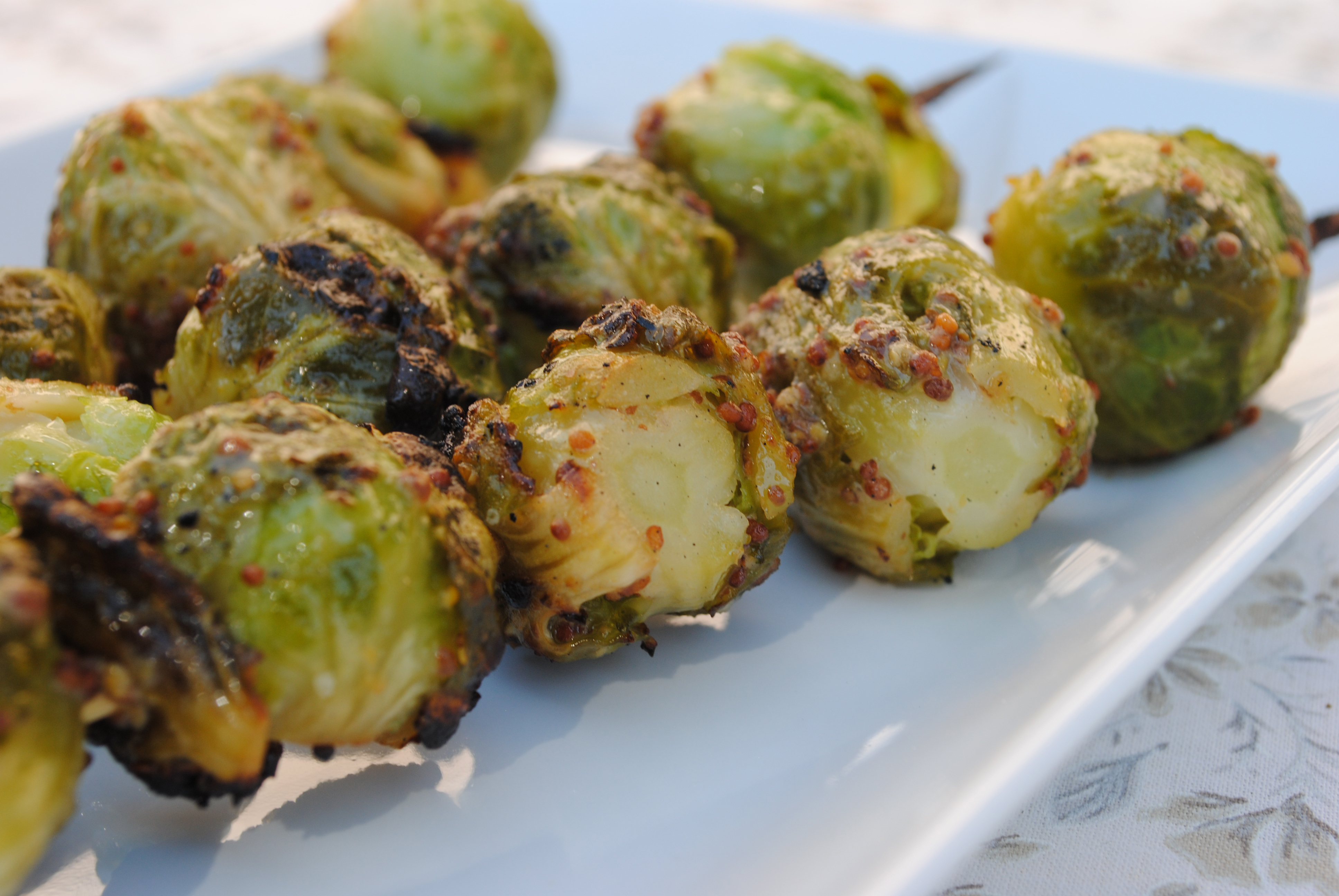 And look at the crispy char!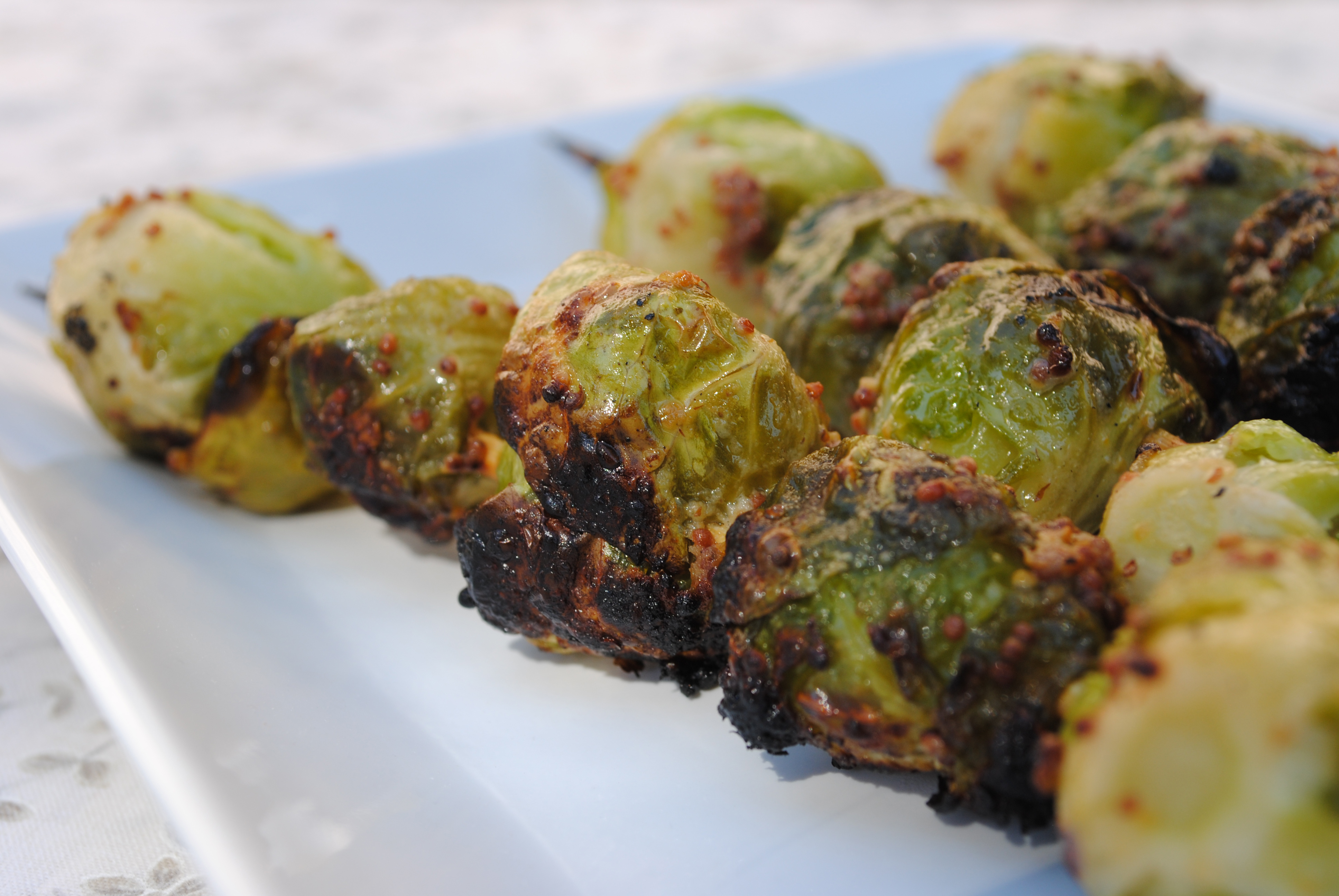 I wish I had made more.
---
Grilled Brussels Sprouts with Whole Grain Mustard (Serves 4)
Adapted from Serious Eats
Ingredients:
1 lb Brussels sprouts
2 tablespoons water
3 tablespoons stone ground/whole grain mustard
2 tablespoons olive oil
1/2 teaspoon sea salt
Non-stick spray
Directions:
Rinse of your sprouts, then drop them into a pot of boiling water for 3 minutes. Remove immediately and place into an ice bath- this stops the cooking process.
Trim off the stem and any dark outer leaves, and set aside.
In a medium bowl mix the remaining ingredients (except the spray), then stir in the sprouts. Let sit in the fridge for about 30 minutes.
Place 8 wooden skewers into water to soak while the sprouts are in the fridge- this keeps them from burning on the grill.
Heat the grill to medium, divide the sprouts evenly between the skewers, then spray the grill and place the skewered sprouts.
Give the sprouts about 5-6 minutes on each side, brushing them with the remaining mustard sauce mix periodically (this part is important for maximum flavor!). Make sure they don't burn, although you do want the outer leaves to get crispy and darkened.
Remove from the grill and let cool for just a minute, then serve immediately!
Enjoy!