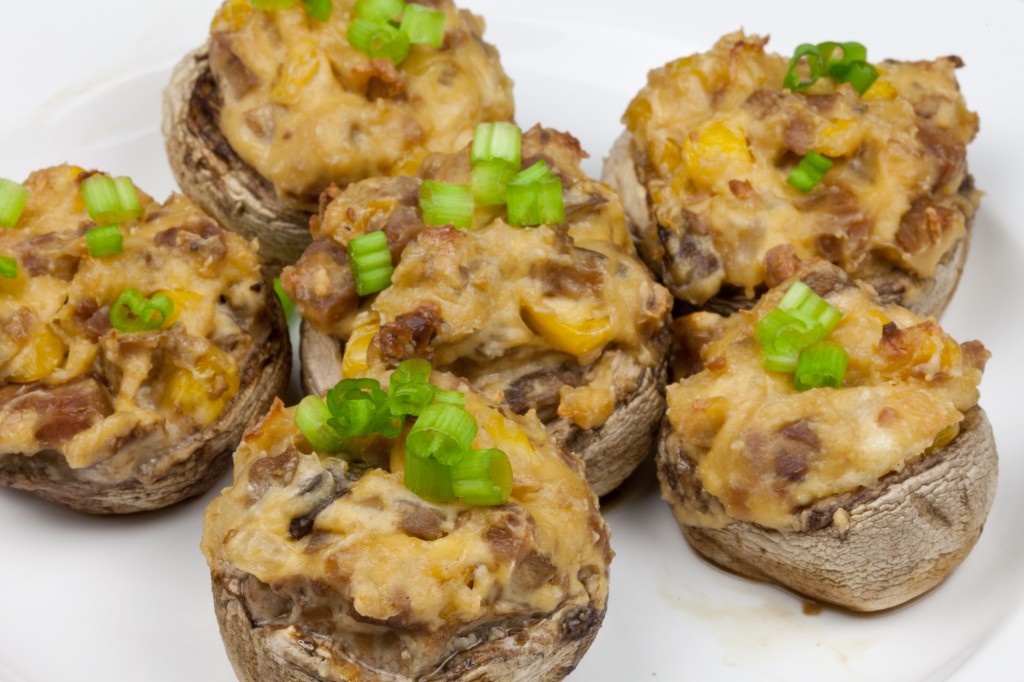 If you're here for the the Virtual Vegan Potluck, welcome! Add some of the Vegan Bacon and Cream Cheese Stuffed Mushrooms to your plate before they're all gone, ha ha!
And if you're not here for the potluck, well welcome anyway! And may I also suggest that you head over to Vegan Blogs Unite to check out the entire event from start to finish. I think you'll find plenty to eat salivate over.
So, mushrooms. Glorious, delicious, oft-maligned mushrooms. Personally, I love 'em. They're perfect in salads, in stir-fry's and on pizza. And when you have some vegan cream cheese and bacon that you just need to stuff into something, well mushrooms can't be beat!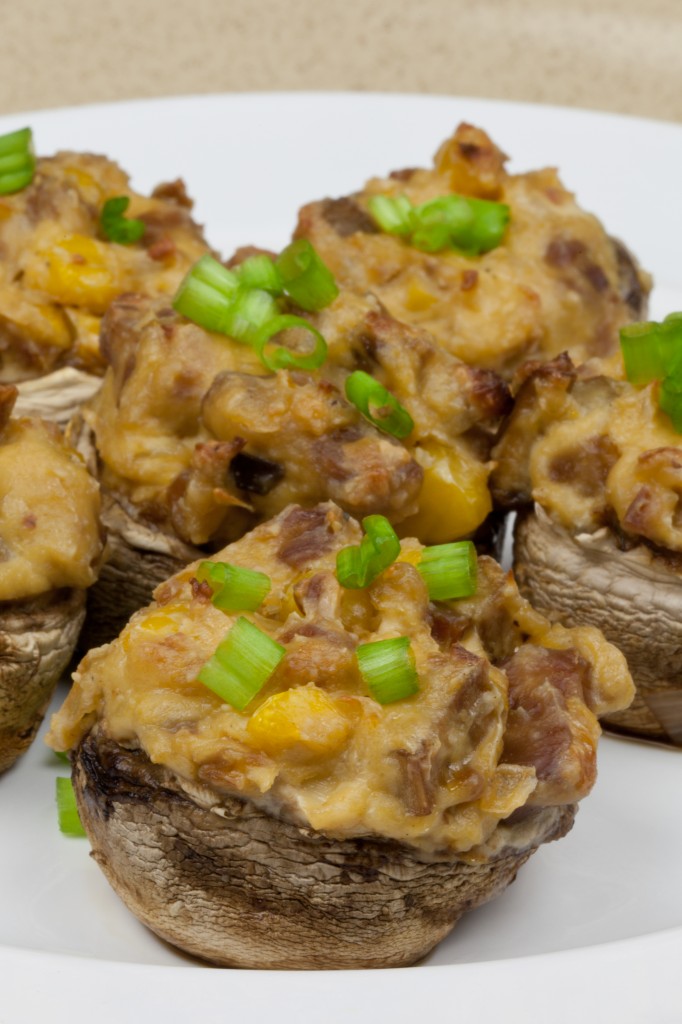 I made a hilarious (to me) joke about mushrooms in the last virtual potluck, and although I wont repeat it here, just know that I'm laughing to myself as I type this. I may or may not have snorted, I'll never tell.
But, in all seriousness make sure you continue along the blog chain, whether you're going in order and are on your way to visit my girl Bex at Vegan Sparkles or if you're a renegade who is making your way backward and are about to hit up Saving the World One Bite at a Time – either way, you can't lose!
---
Bacon and Cream Cheese Stuffed Mushrooms
Ingredients:
8 slices vegan bacon (I used Smoky Maple Bacon Marinated Tempeh from Tofurky)
Smoked applewood sea salt
1/2 cup minced sweet onion
1 dash powdered garlic
pinch chili powder
16 oz white button mushrooms, cleaned and de-stemmed (save the stems!)
4 oz vegan cream cheese
1/4 cup nutritional yeast
S&P
Green onions, chopped
Directions:
Cook the bacon per package instructions, sprinkling with just a bit of the applewood sea salt. Remove from pan and chop. Set aside.
Water saute the onions with the garlic and chili powder over medium heat for about 5 minutes. Chop the mushroom stems and add to the pan, leaving over medium heat.
Reduce heat to low and add the cream cheese, nooch and chopped bacon. Taste test and add salt and pepper as needed. Place mushrooms on foil covered baking sheet and stuff with cream cheese mixture. Bake at 350 for 15-20 minutes. The filling should be hot and the mushrooms should be soft! Top with green onions and serve immediately.
Enjoy!