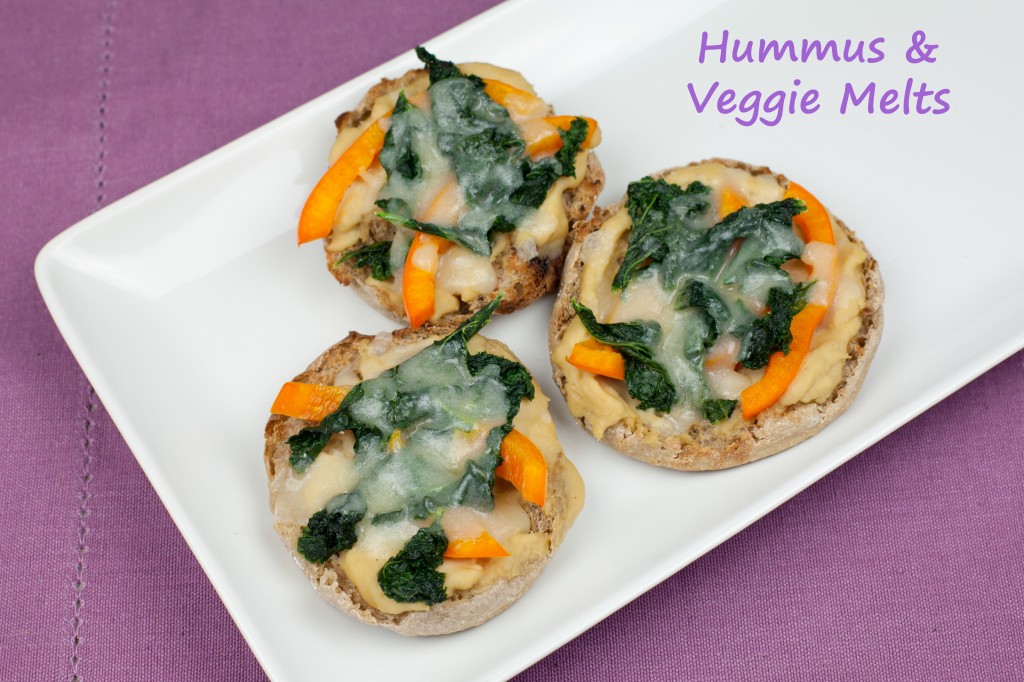 Quick post today, still recovering from the weekend, ha ha! It was full of old friends, margaritas, the most delicious drink ever called a Shanghai Mule, late-night bike rides, beer and hiking. As soon as I download my pics, I promise to share, but for now you'll just have to make due with these Hummus and Veggie Melts.
They're so quick and easy, perfect for dinner (or lunch!) when you have no idea what to make and much healthier than take out. They're simply english muffins, hummus, veggies and a dab of vegan cheese.
Toast your english muffins, then slather them with your favorite hummus. While they're toasting, water saute a handful of vegetables with a sprinkle of powdered garlic (I used kale and orange bell peppers). You don't need to cook them all the way, just soften them up. Add them to your muffins and top with some vegan cheese and stick under the broiler until the cheese melts. That's it!