Where should you take your BFF for her birthday? Somewhere that serves delicious vegan pizza and vegan mac n' cheese, of course! Which is why Jamie and I recently headed over to Hops and Pie to (literally) stuff our faces…
The first thing on the menu we had to try? Vegan mac & cheese!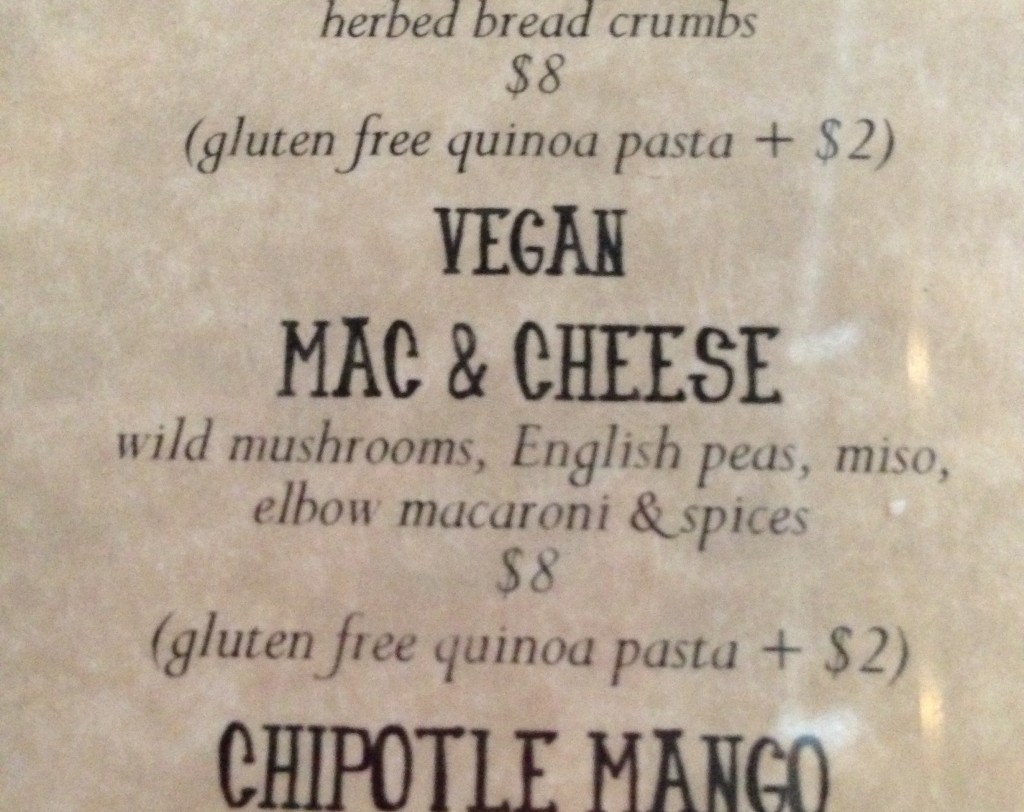 I've never had mac n' cheese with mushrooms in it before… and I'm not sure I've had it with miso either, but ohmygosh have I been missing out!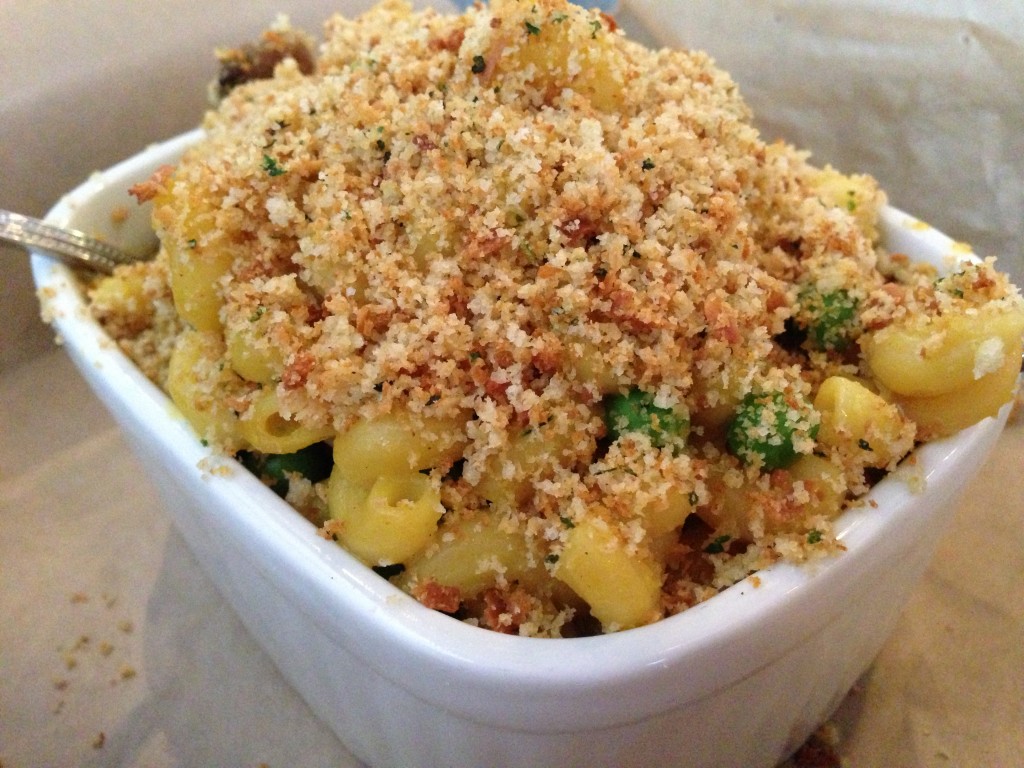 It was so creamy and decadent and the breadcrumbs added a lovely crunch. In short, it was damn near perfect.
We followed up with 2 different kinds of pizza (one with smoked tofu, one with seitan sausage), and both were delicious. Lots of Daiya cheese on there, my friends, and the sausage was so flavorful. I'm not sure what brand they were using… gotta find that out. The sausage is sourced from the Denver Seitan Company, seriously delicious!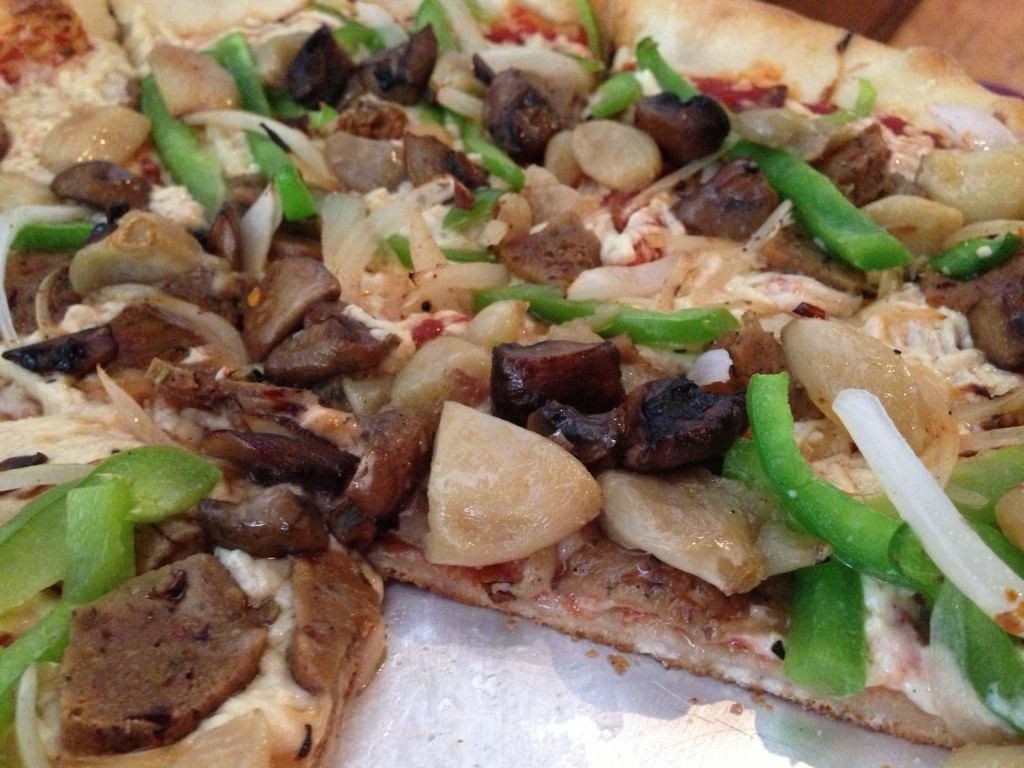 Did I mention they have beer?
As you can probably tell from that framed beer menu, the place was very eclectic, a mix of thrift store chic and industrial, all very comfortable.  And the menu is very friendly for both vegans and omni's, so this is a great place to go with a mixed group. We both loved it, can't wait to go back!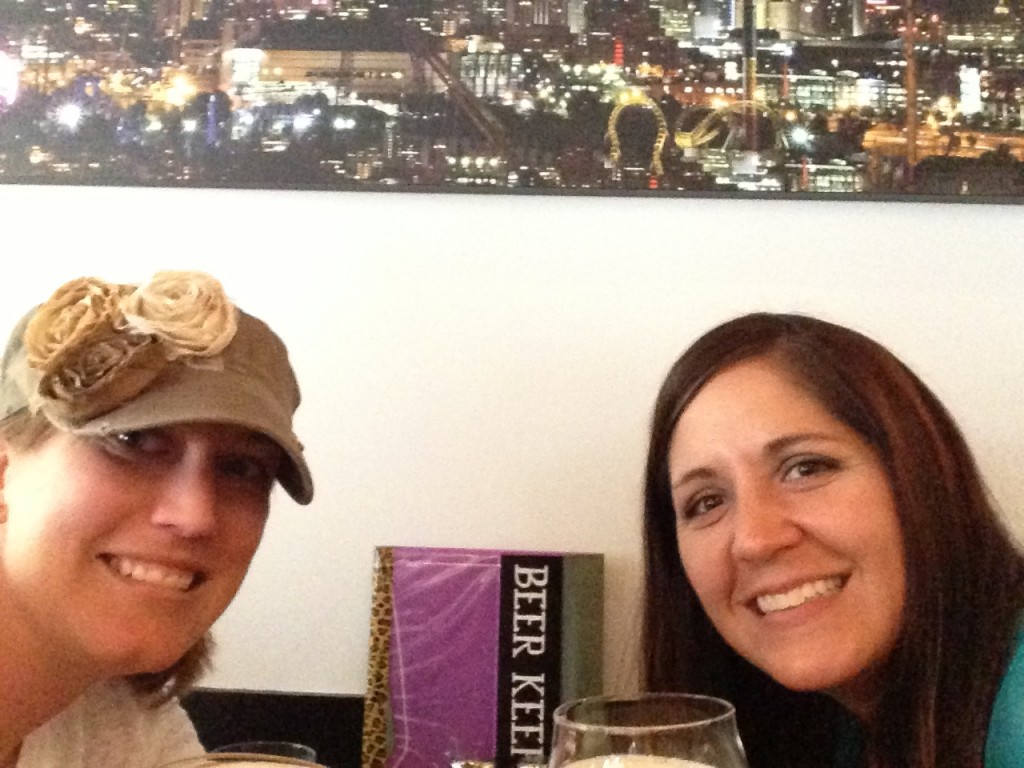 Want more Denver-area restaurant reviews? Check out my Mile High Vegan Eats page!