This giveaway has now ended, and the winner is… Sarah! She says she makes a mean tofu bacon, and I for one would like to try it 🙂 Thanks to everyone who entered, and I have another cookbook giveaway coming soon! 🙂
Who wanst to win a copy of The China Study Cookbook?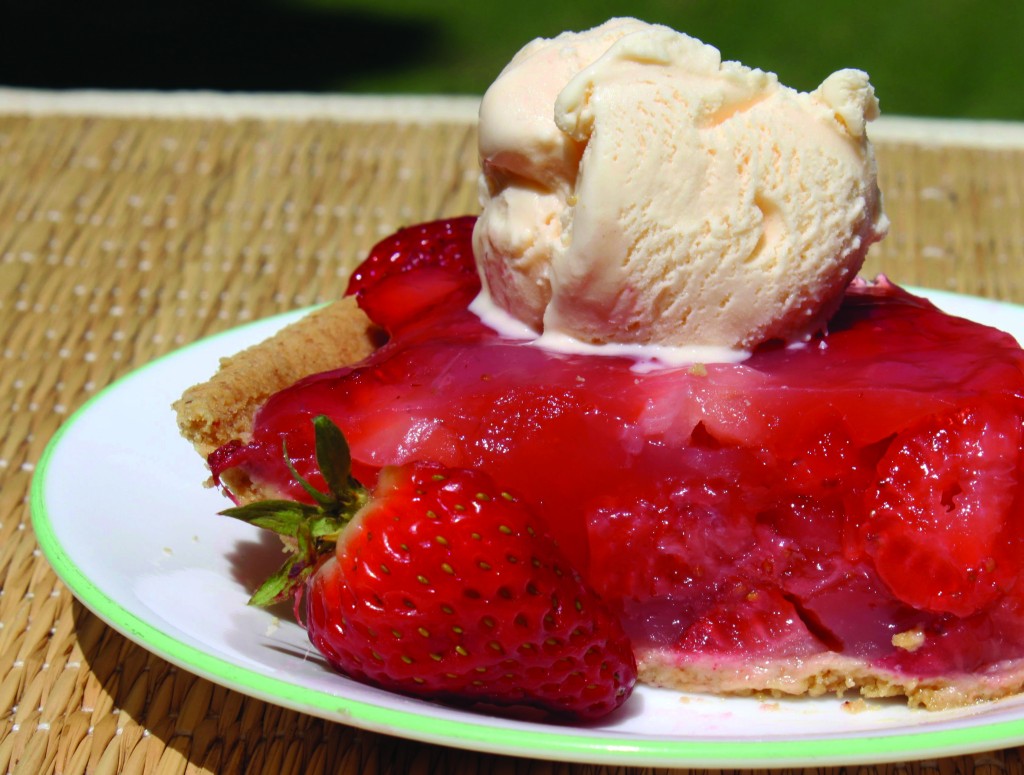 That's a silly question, EVERYONE does! Seriously though, if you're looking to add more healthy, low-fat and oil free meals to your repertoire, this is the book for you.
If you want to eat Plant Strong, but still want to enjoy dishes like French Toast, Pumpkin Gnocchi, and Vegetable Dumpling Stew, this is the book for you.
If you're determined to consume delicious yet healthy desserts, this is the book for you! (And if that strawberry pie picture speaks to you, the recipe is below!)
This is a great book with a wide variety of recipes, many of which are super simple to make. There are tons of pictures as well, which can help you narrow down the choices.
So far I've made a couple of things and loved them all!
I made the Ceviche Beans: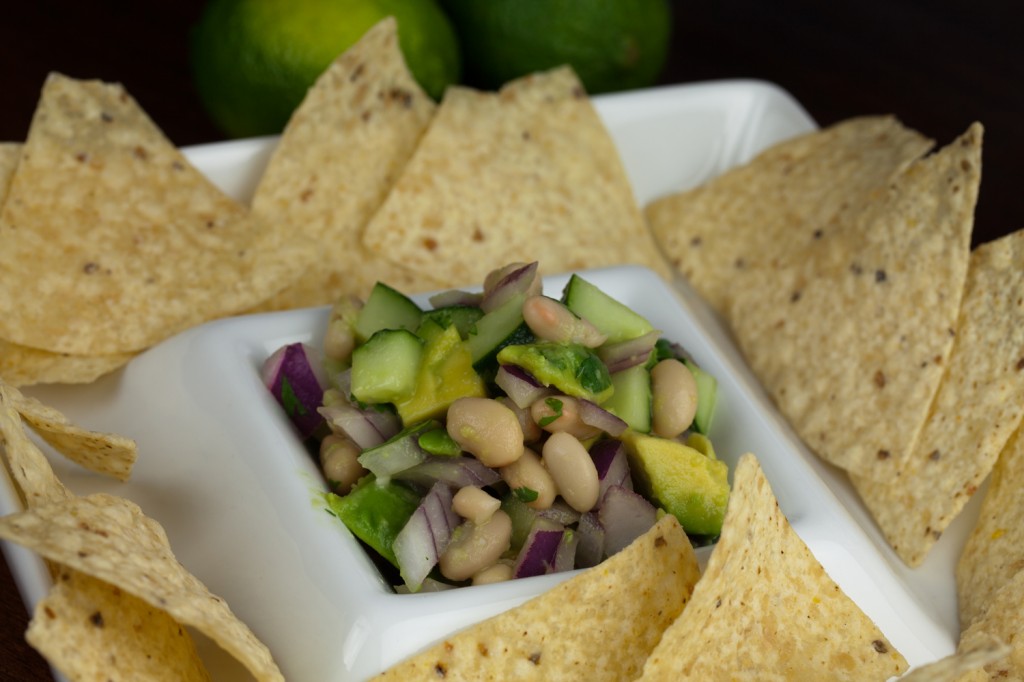 And I made the Tasty Tostadas (which were so tasty I had to instagram them):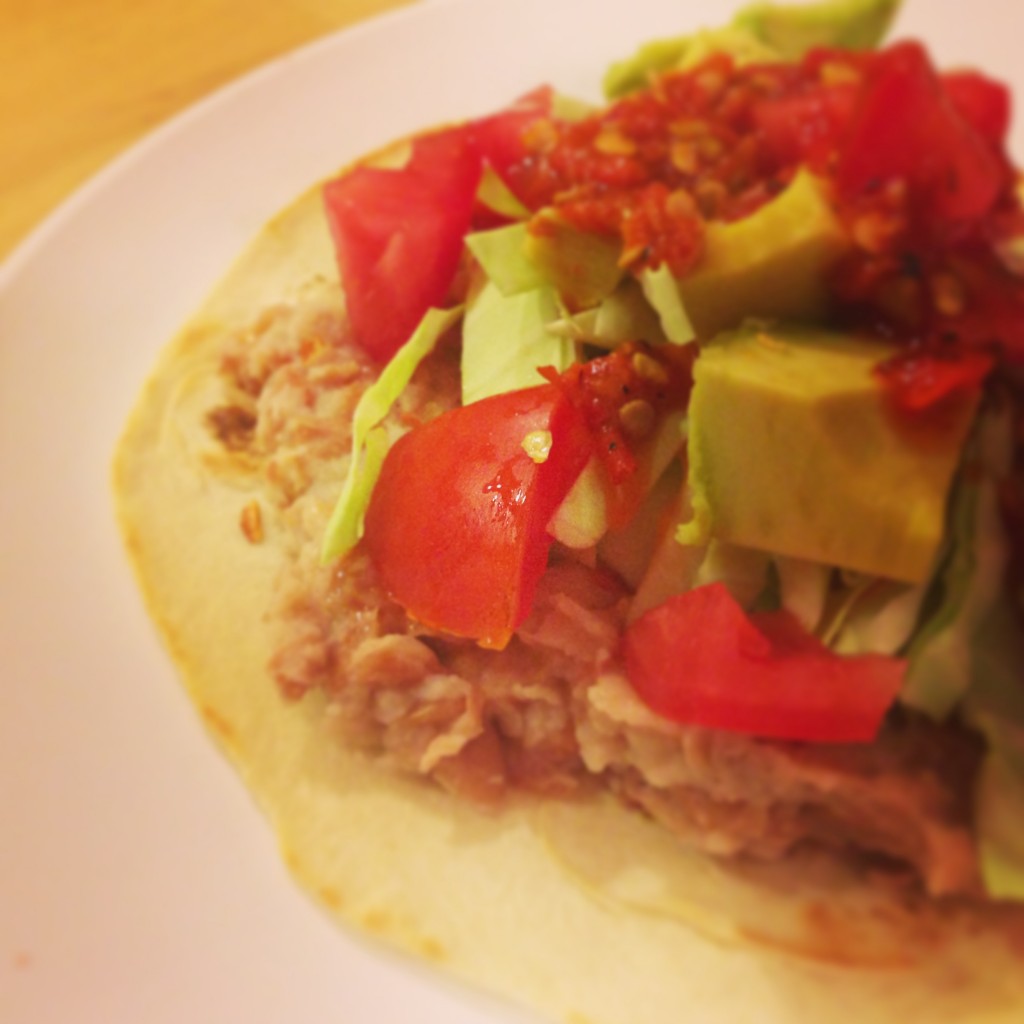 And I also made the Coconut Oatmeal Cookies(to which I added cranberries):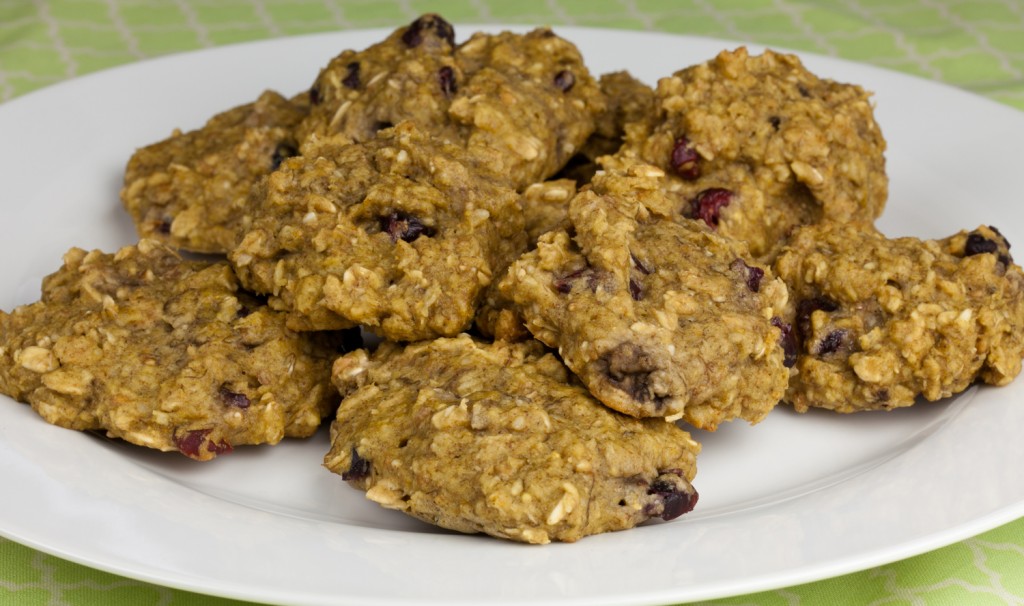 I don't always eat the healthiest (I'm known to add too much salt to my dishes from time to time, haha), but I love having a cookbook on my shelf that I can turn to when I really want to cook as healthy as possible, yet still enjoy the meals.
So, don't forget to scroll down to the bottom for the recipe, and now…. <drumroll>
---
The Giveaway
One lucky reader will win a copy of The China Study Cookbook!
This contest is open until Midnight (Mountain time), Sunday November 10th. The winner will be chosen randomly and announced the following day. To Enter: Leave a comment below sharing one of your favorite plant strong dishes… Oatmeal with fresh berries? Pasta with a cashew cream sauce? A good ol' fashioned salad?
Contest is limited to the US and Canada only. Good luck!!
*The sponsors provided me with free product to review, but the opinions are 100% mine!
---
Fresh Strawberry Pie  Preparation and cooking time: 25 minutes | Chilling time: 2–3 hours
Makes 8 servings
Ingredients:
1 recipe G-Mom's Nutty Pie Crust (below)
1 ½ cups sliced fresh strawberries
¾ cup water
1 cup frozen (or fresh) whole strawberries
4 tablespoons (organic) cornstarch
⅓ cup Sucanat
Directions:
Layer fresh, sliced strawberries on top of the graham cracker crust. Set aside.
In a medium saucepan, boil 1 cup frozen or fresh strawberries in ¾ cup water until they start to dissolve. Mix cornstarch and Sucanat, and add to boiling strawberries. Boil over medium-low heat, stirring constantly, for 3–4 minutes, until mixture thickens.
Once mixture is thick, pour into pie dish over sliced strawberries.
Refrigerate 2–3 hours before serving.
G-Mom's Nutty Pie Crust  Preparation time: 10 minutes | Baking time: 12 – 15 minutes
 Makes 1 pie crust
Ingredients:
1 cup ground low-fat graham crackers
¼ cup ground pecans
¼ cup unsweetened, low-fat coconut
6 tablespoons applesauce
Directions:
Preheat oven to 350˚F. Blend graham crackers and pecans in a food processor.
Transfer to a bowl and add coconut and applesauce. If mixture does not form into a ball, add additional applesauce. Press into a 9-inch nonstick pie pan and bake for 12–15 minutes.