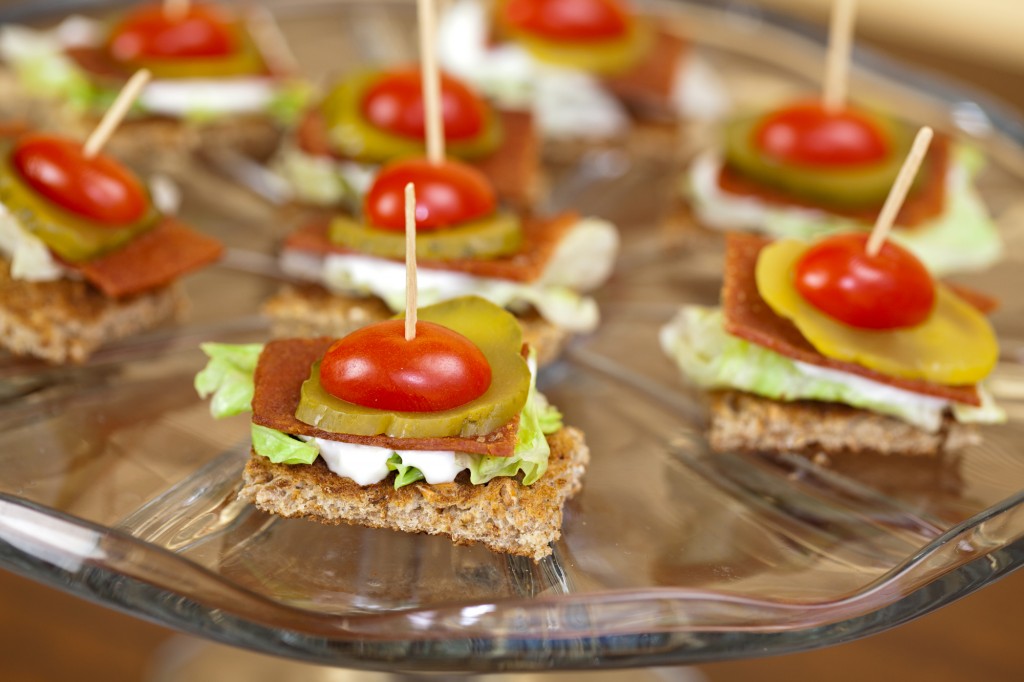 Yes, the "P" in these BLPTs stands for PICKLES! I've probably eaten about a million BLTs in my life (vegan, not vegan) but none ever blew my hair back until earlier this year when I had some at a party my friend Jamie threw.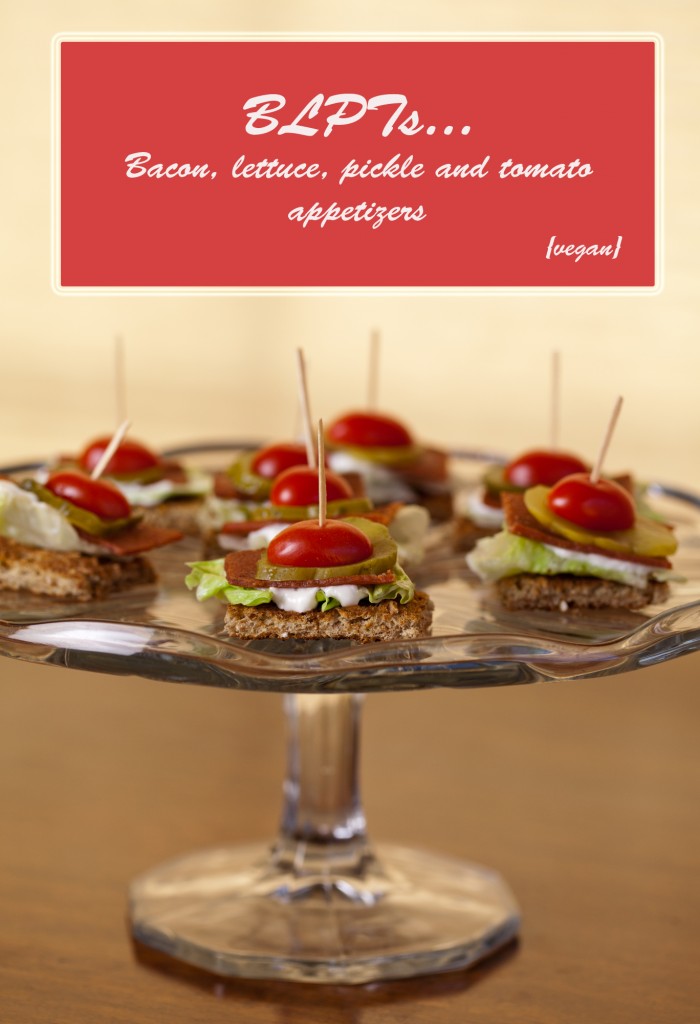 She put little dill pickle chips in there and it made all the difference.  You could add pickles to a full-size sammy, or make adorable little appetizers like I did.
I left the tops off just so there'd be less bread (translation: I could eat more before getting full), and used Smart Bacon which is quick and easy to cook and chop. Plus I think it works better for this type of thing better than tempeh bacon.
And the bread?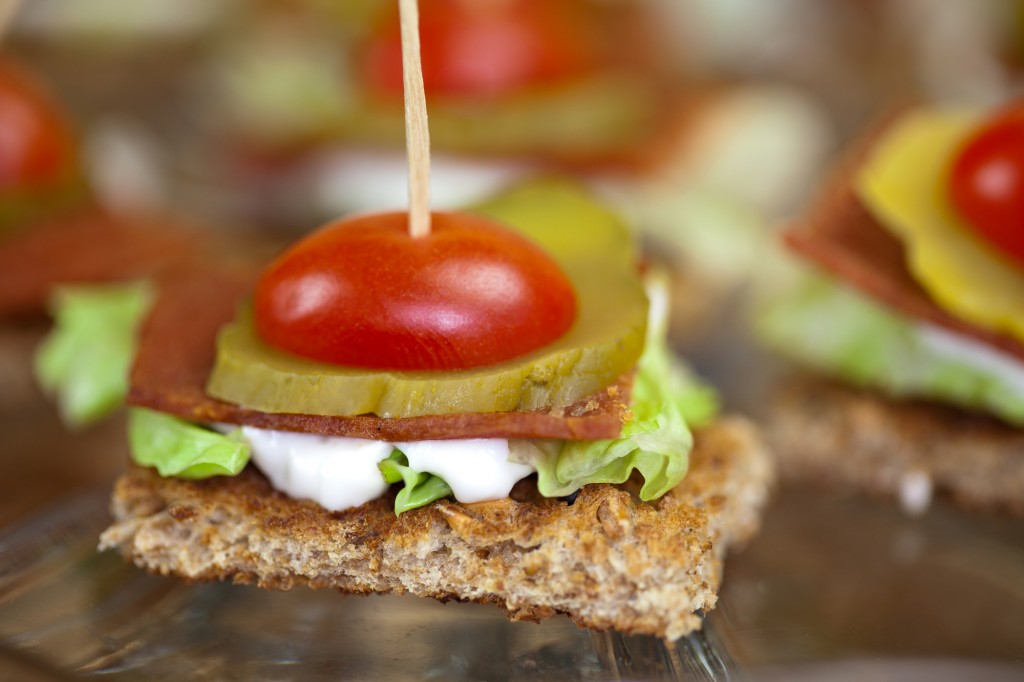 Ohhhh the bread! Just look at it. Dave's Killer Bread, Good Seed to be exact, lightly toasted. I've been living on Dave's since I discovered it last winter.  The company has a great story, and even better bread. The Good Seed is a little sweet, and is my favorite. According to their website, the company sells 12 varieties of bread in 16 Western states, so check near you! Ol' Dave might be headed back to prison though, so let's hope the bread continues without him!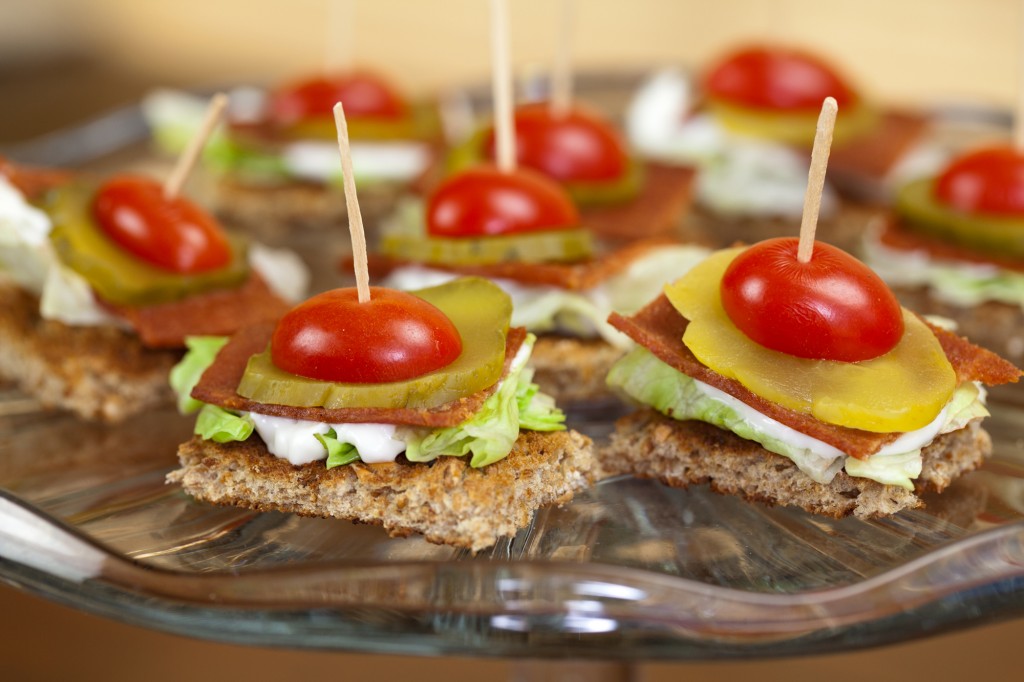 ---
Vegan BLPT Appetizers (makes 16)
Ingredients:
6 slices of Smart Bacon
non-stick spray
Smoked applewood sea salt, if desired
2 slices of Dave's Killer Good Seed (or your favorite, hearty bread)
Vegan mayo
2-3 large leaves of thick lettuce (iceberg always works well)
16 dill pickle chips
16 tomato slices
Directions:
Coat a frying pan with some non-stick spray, then cook the bacon per package instructions, minus a minute or so. You don't want them to burnt and you want to be able to cut them without them splintering. I like to sprinkle some applewood sea salt on there to make them a bit more "bacony". When they're done, cut into thirds
Lightly toast the bread (and use double if you want tops!), then slice off the crusts and cut each slice into 8 little squares. Add a little mayo, then top with the bacon, lettuce, pickle and the tomato. A toothpick will help hold it together nicely. Serve warm or at room temperature.
Enjoy!