I made this delicious Cambodian Monsoon Salad with a sweet n' creamy Peanut & Coconut Dressing for a cooking demo on Saturday, and it was quite popular! It's light and healthy (tons of veggies in there!), and it's different from your average salad. I find this keeps me from getting "salad fatigue".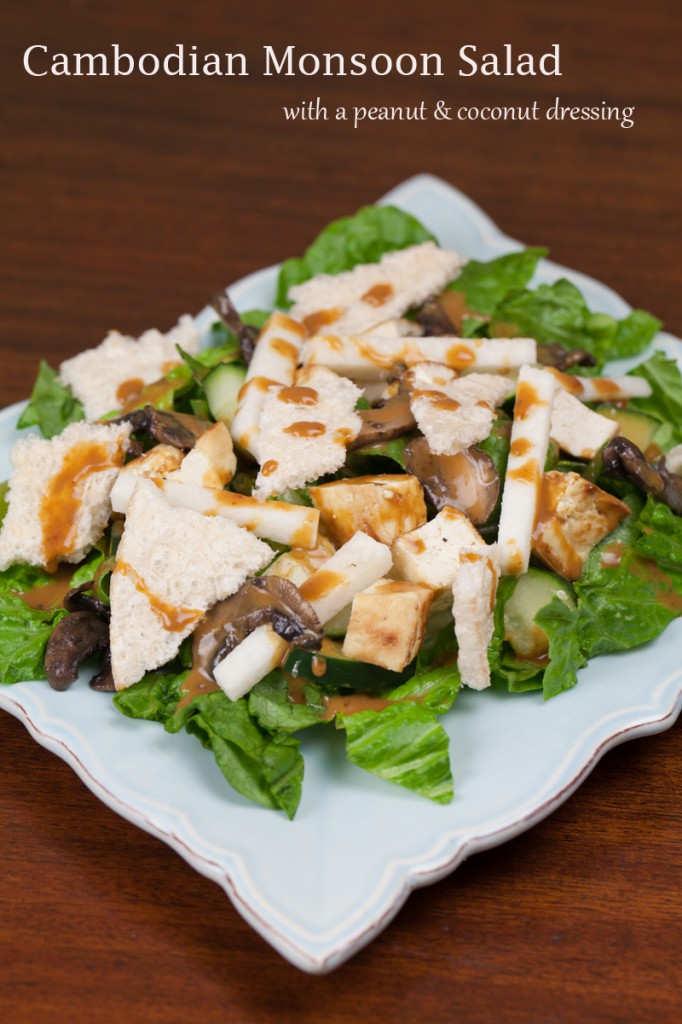 "Is there a back story to this salad?" you might be asking… And yes, there is! I ate an amazing salad in Cambodia called a "Monsoon Salad". I took a picture of it, as well as a picture of the menu description so that I could try and recreate it.
My version uses crispy romaine lettuce, sauteed mushrooms, cucumbers, jicama, tofu and these crispy asian corn cakes that just wonderful. I bought them at my local H-Mart, where they're fresh made and sold by the dozen. The only way I can describe them is they're similar to those rice cakes people that are dieting like to eat, except they're made out of corn and are much, much better. They're crisp and just a little bit sweet. I've tried to find them online and can't even figure out what they're actually called, so if anyone knows please share!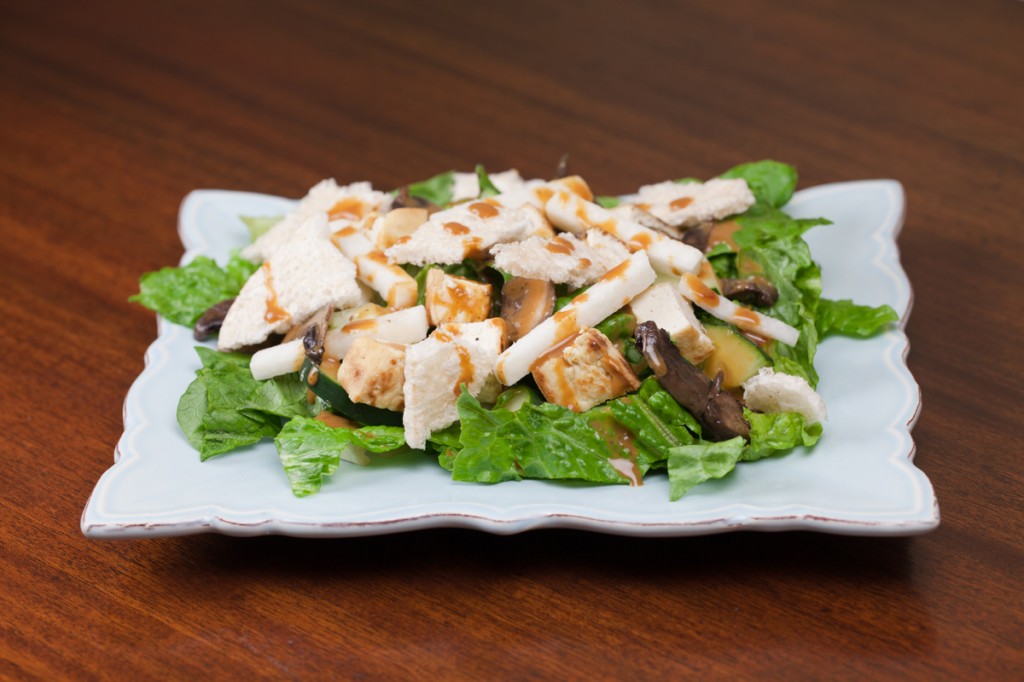 And the dressing? OH THE DRESSING! It's a sweet peanut and coconut milk concoction that has just the tiniest little edge of heat. It would also be totally incredible on baked tofu, or over noodles. Yum.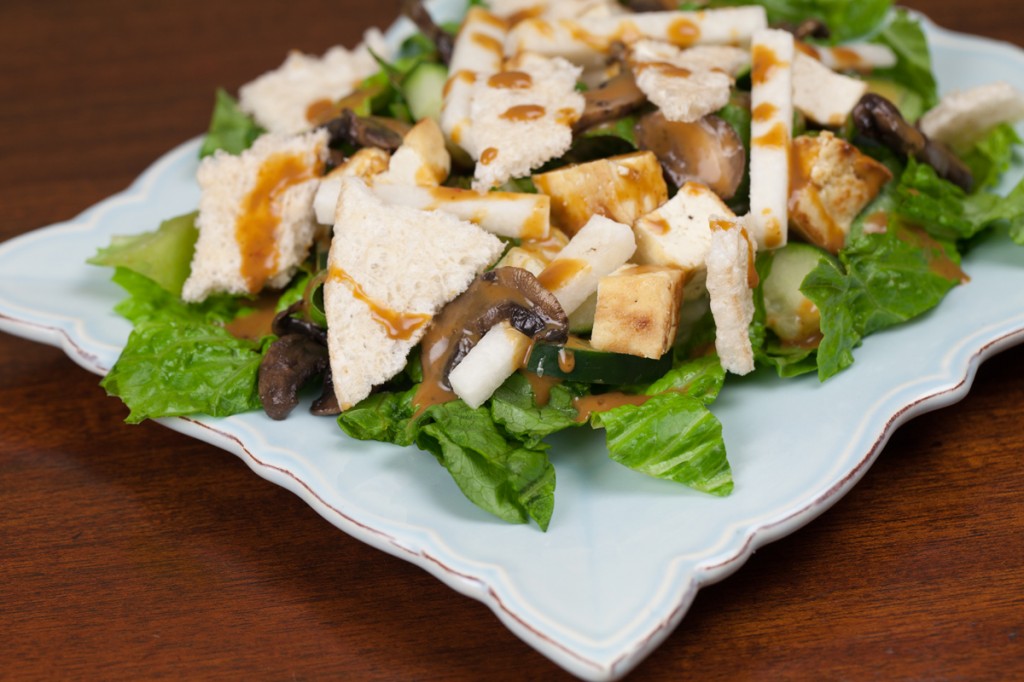 ---