There's a reason Park & Co keeps getting the nod for best veggie burger in Denver (Park Burger is owned by the same folks and they use the same vegan patty)… the reason being, it's super yummy! And, despite what you'll read if you google "Denver's Best Veggie Burger", their patty is actually vegan. No egg or dairy in there!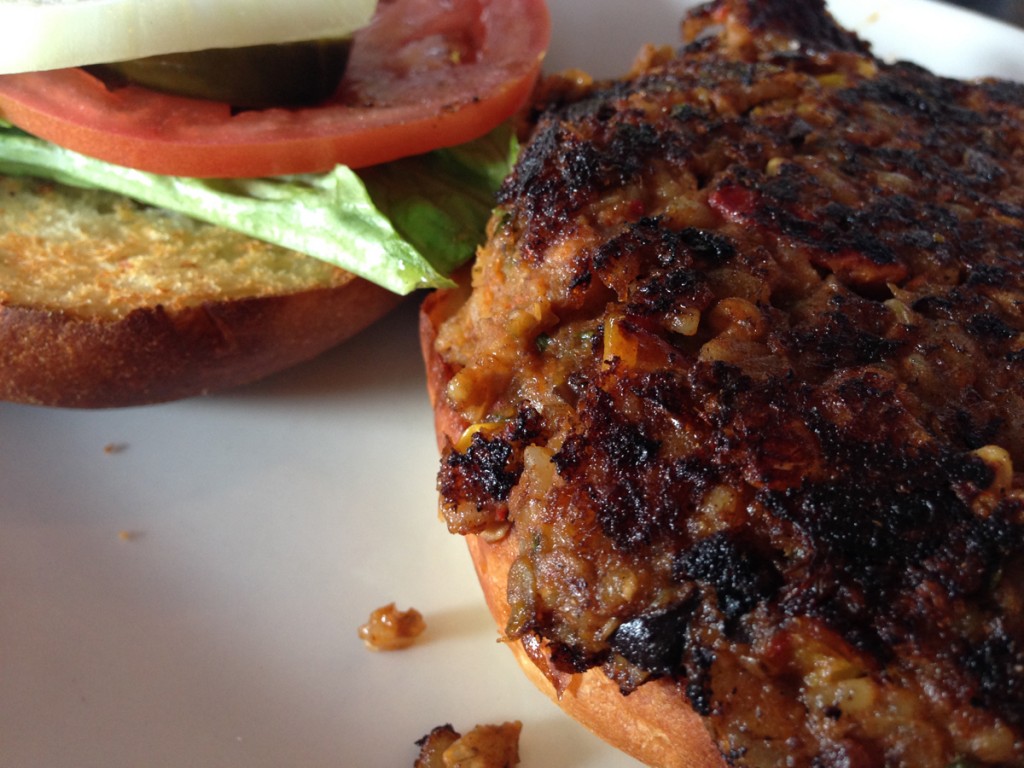 Unfortunately, there's a caveat. You have to order the burger with no burger sauce, and specify no butter on the bun*. But, that's a small price to pay for a burger that's almost almost juicy. Not sure how they accomplish that, but the homemade patty is full of veggies and grains and even corn! They smash it down while it's cooking, and it gets a little crispy. Very delicious on it's own, and you can top it with all sorts of things including avocado. I forgot to order avocado on mine… <sads>
My favorite appetizer for sure is the roasted cauliflower with arugula and chimichurri. It's crisp and flavorful and makes a perfect side for two people to share with their burgers.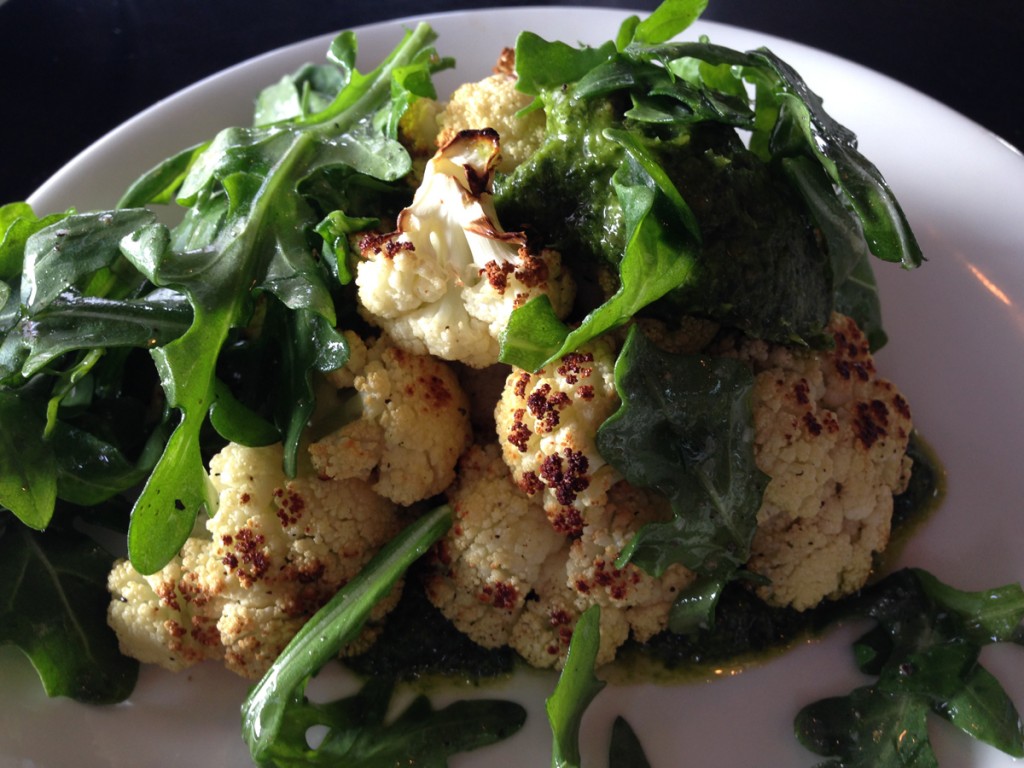 And, if you're not in the mood for a burger (or just want something spicier), go for the Teriyaki Tofu Banh Mi! Another caveat (because, obvs), but you have to order it without the aioli. You can still get a bottle of Sriracha brought to your table though. And, I highly recommend combining this spicy beauty with a side of crispy sweet potato fries to help your burning mouth. One warning: Drink a lot of water. I think it's the teriyaki-soaked tofu, but you'll be very thirsty the rest of the afternoon. It's worth it though.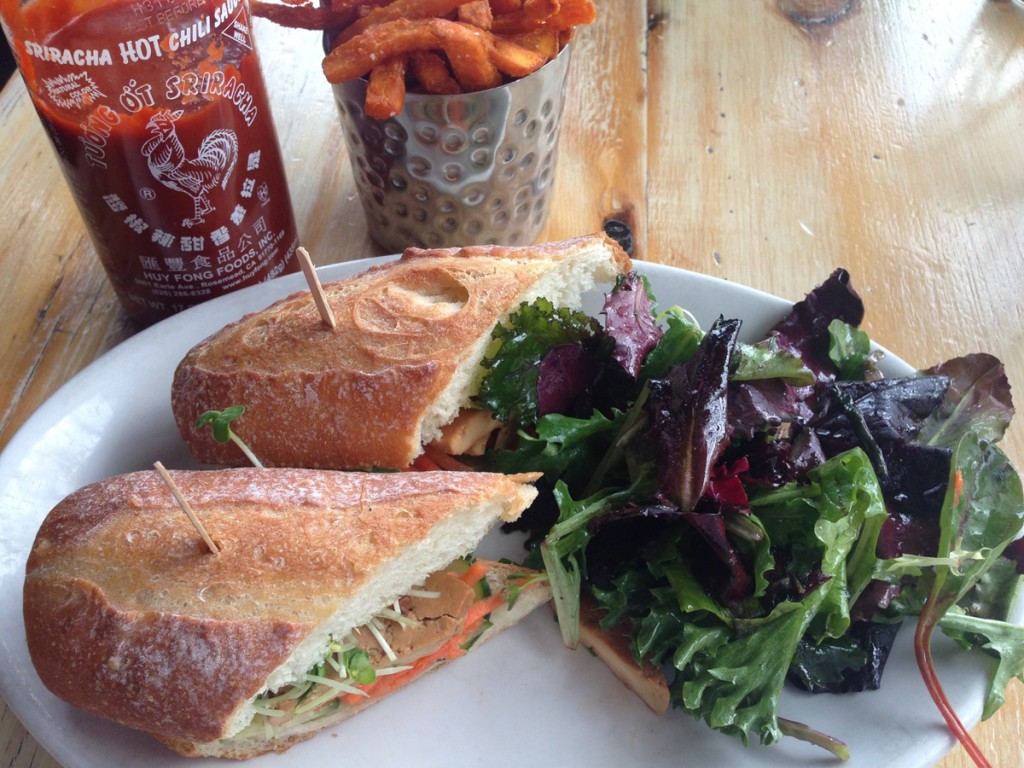 The ambiance? Very cool neighborhood bar. You could totally go here on a first date, or bring your kiddos for lunch. Or, if you're like me, go early on a Saturday afternoon and spend a few hours drinking at their very cool bar. Just be careful if you go on a Sunday, the brunch menu has very limited vegan options. They also have some of those games- the kind where you spin around the little soccer players to kick the ball? I don't know what it's called… #duh
The next time I go, I'm totally trying the soba noodle salad!
*I've asked three times about the bun. Twice I was told it's vegan. Once I was told it might have milk powder in it, so order at your own risk!
Want more Denver-area restaurant reviews? Check out my Mile High Vegan Eats page!