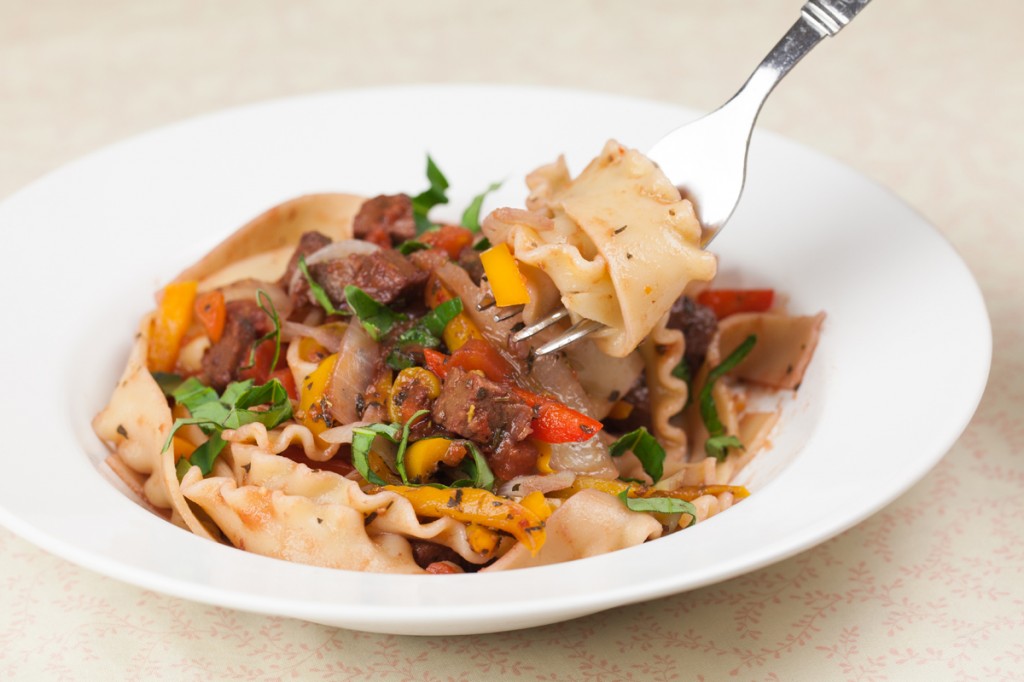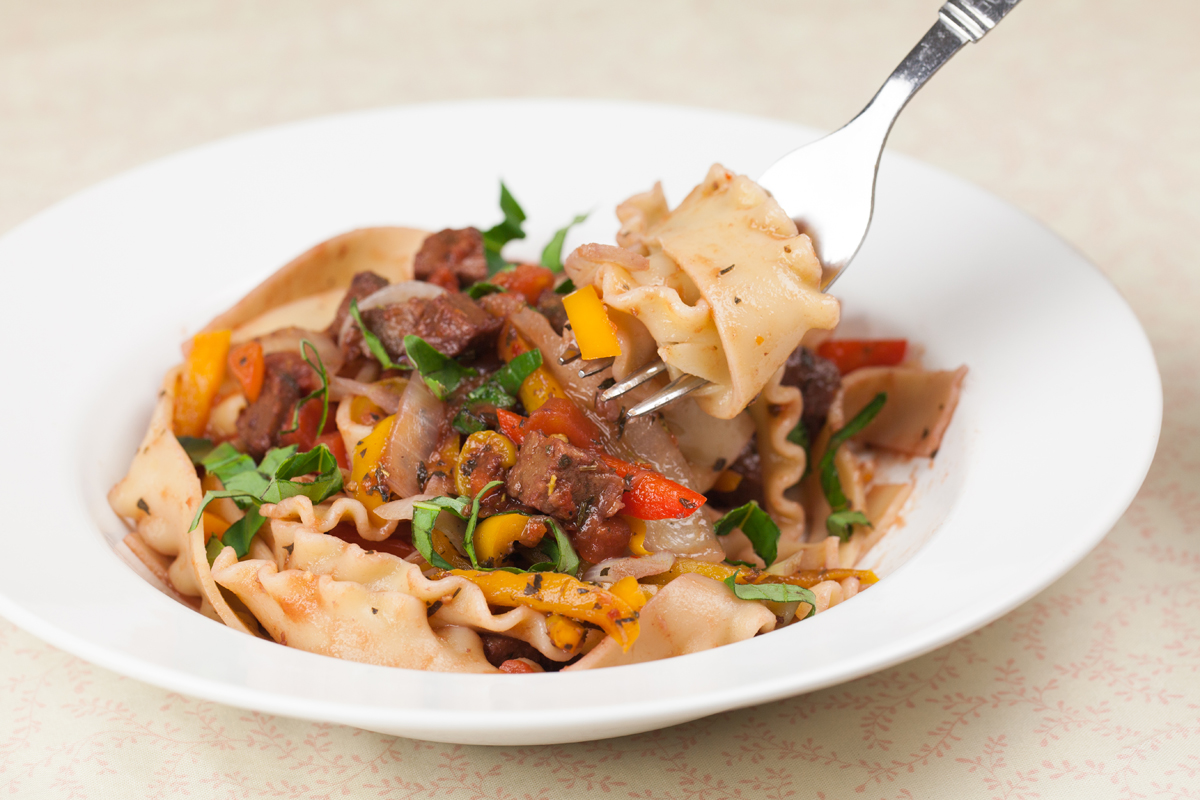 When you want pasta but still want something different, these Vegan Spicy Drunken Noodles with Italian Sausage are guaranteed to hit the spot! Based on a recipe I found on Pinterest, these noodles are spicy, filling and full of red wine and vegan Italian sausage.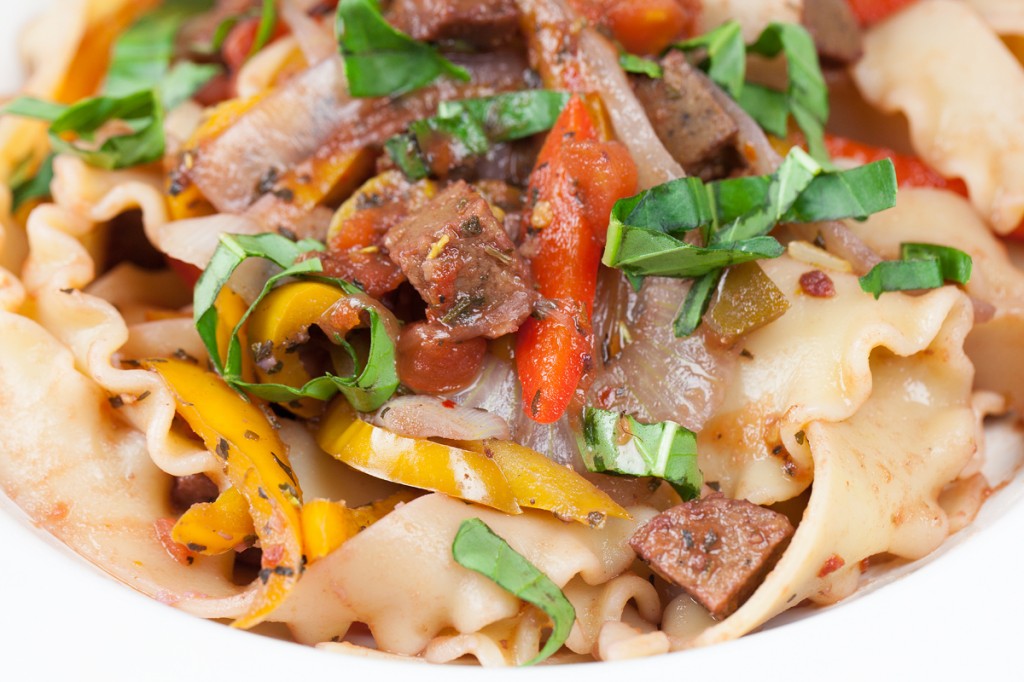 Lots o' veggies in there too. Use whatever kind of pasta you love. I actually used lasagna noodles that I wanted to get rid of. I cooked them, then sliced them lengthwise into thirds. I was basically going for something like an egg noodle. Only, you know, without the egg. Worked great!
I hope you guys all had a wonderful weekend! It snowed here which is crazy because it's supposed to be spring, but also not crazy at all because here in Colorado we get all sorts of weather all year 'round. And now it's a whole new week. I hope your week is a good one, and I hope it includes some deliciously spicy noodles!
---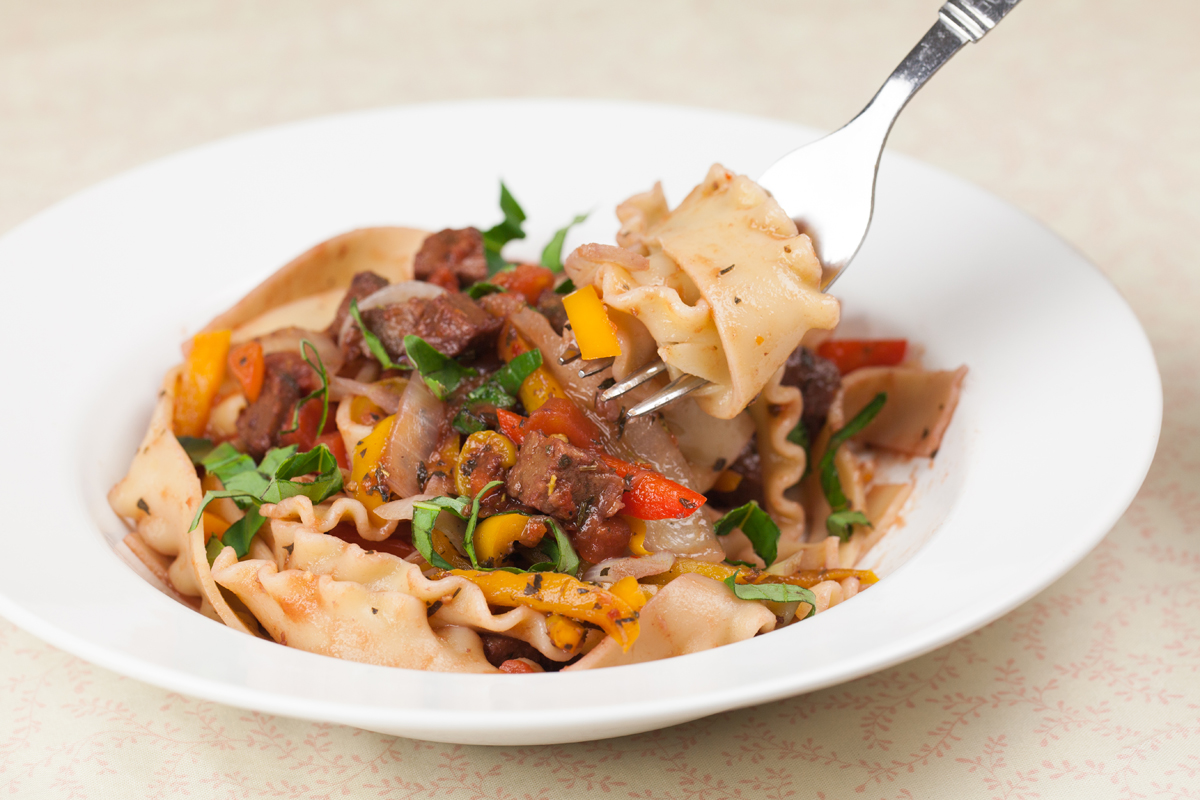 Spicy Drunken Noodles with Italian Sausage
2014-02-21 15:10:29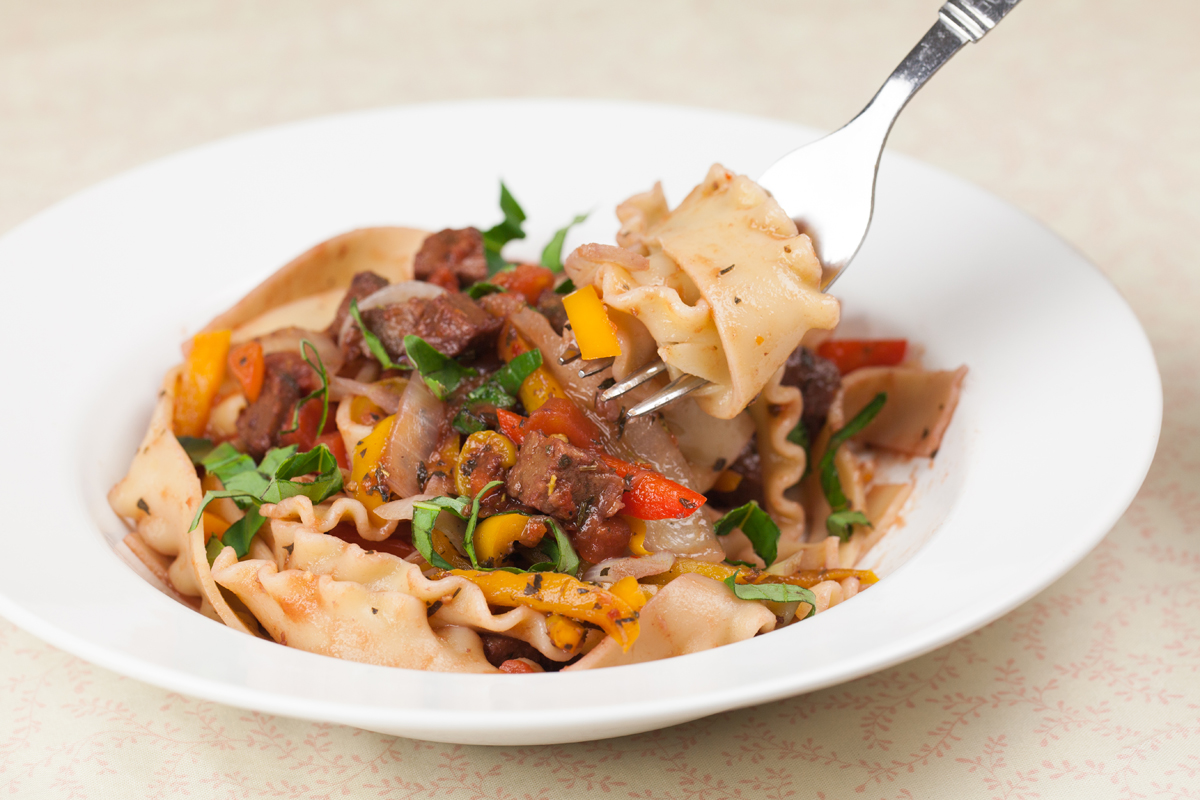 Serves 4
A whole new take on "drunken noodles"!
Ingredients
8 lasagna noodles
1 sweet onion, sliced
2 bell peppers, sliced
2 cloves garlic, minced
1.5 teaspoons Italian seasoning
1 teaspoon salt
1 teaspoon crushed red pepper
3/4 cup red wine
3 vegan Italian sausage links, roughly diced
Instructions
Cook the noodles per package instructions, rinse with cold water and slice lengthwise into fourths, then set aside.
Water saute the onions for 3 minutes, then add the peppers and continue to cook for another 2-3 minutes. Add the seasonings, sausage and wine and continue to cook over medium heat for 4-5 minutes, stirring occasionally.
Once the wine has cooked down a bit, add the noodles into the pan. Give it a good mix and keep it over the heat until the noodles are warm, then serve!
Notes
I used lasagna noodles because A.) I couldn't find vegan egg noodles, and B.) I had some to use up. This would still be yummy with your favorite type of pasta, whatever that is!
Adapted from The Cozy Apron
That Was Vegan? http://www.thatwasvegan.com/