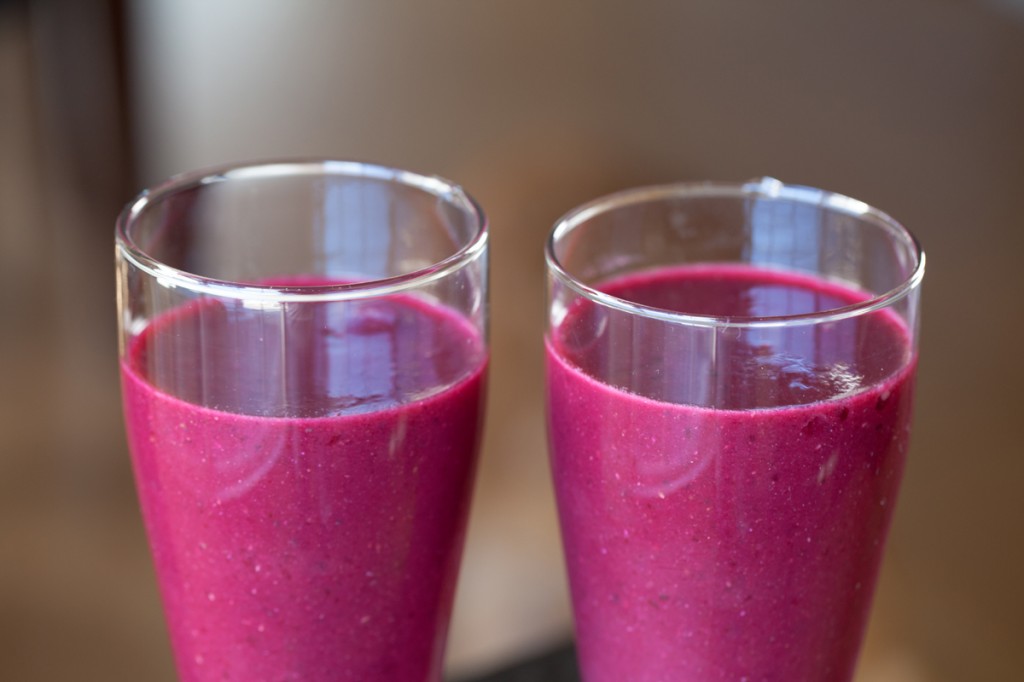 I was going to call this the Cherry Beet Cabbage Pear Chia Smoothie, but that just sounded silly. Then I was going to call it the Cheery Beet Smoothie because c'mon, who wouldn't be cheered up by something so delightfully pink? And even more important than the color (I guess?) are all the nutrients jam-packed in there!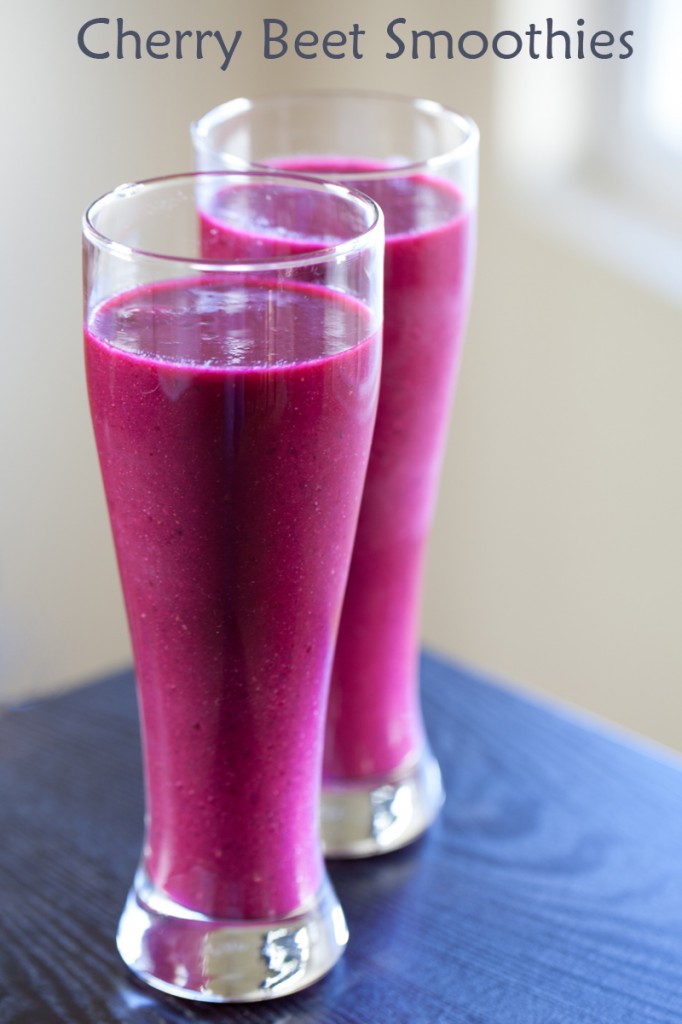 Beets are a particular favorite of mine, one of those things I enjoy year 'round. I love to bake them in the winter and grill them in the summer… and this is actually my first time enjoying them in a smoothie! They're full of vitamins and minerals, including potassium, magnesium, fiber, phosphorus, iron, vitamins A, B & C, beta-carotine and folic acid, just to name a few. I'm a total fan-girl for beets, in case you couldn't tell.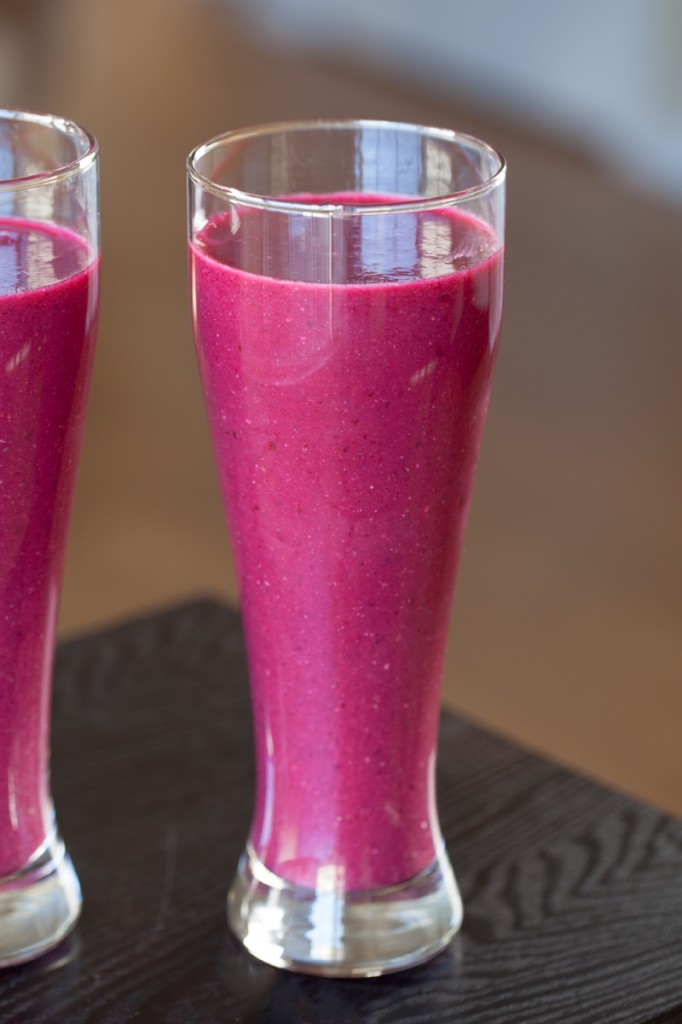 I've been making more smoothies in general, actually, now that the weather is getting nicer. I like to whip one up in the evening and store it in an airtight mason jar in the fridge. In the morning I'll throw it into the freezer for 30 minutes then have it for breakfast. This recipe makes a blender full, and comes in at just under 400 calories which makes it perfect for a meal.
Most of the smoothies I make are green, which is what makes this one extra special. Just seeing it makes me feel better!
What are your favorite smoothie ingredients?
---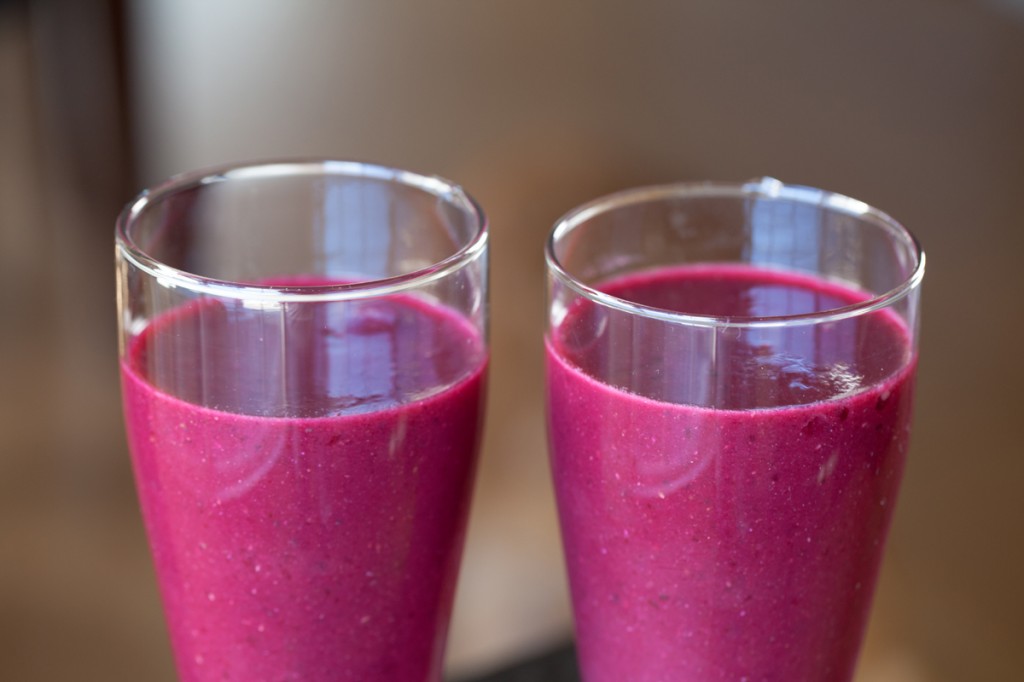 Cherry Beet Smoothie
2014-03-24 08:10:27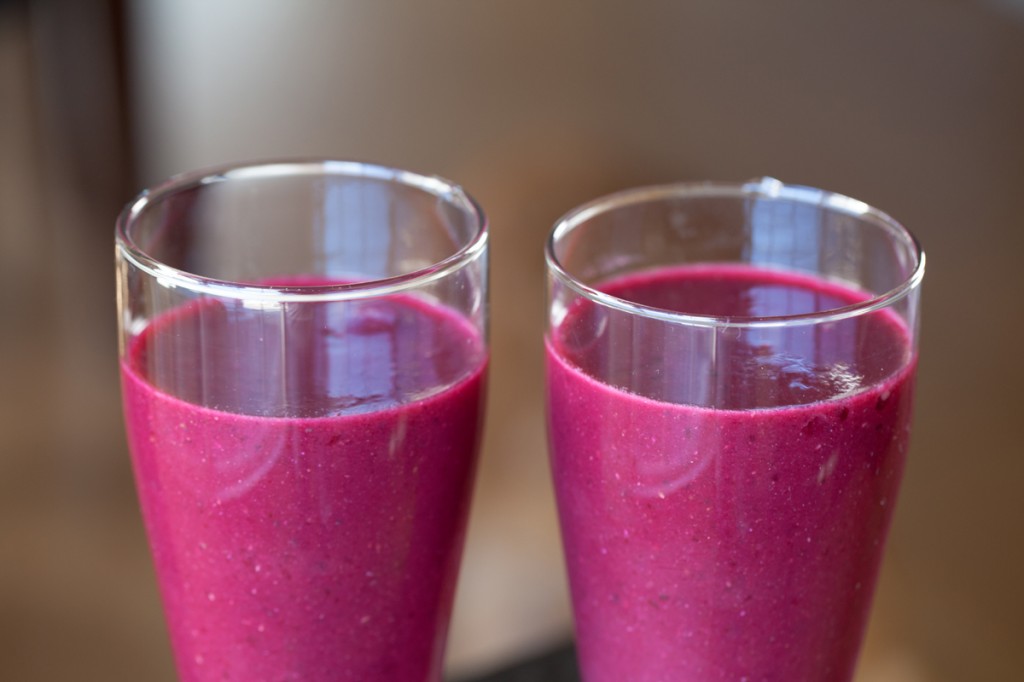 Drink your beets!
Ingredients
1 small beet, peeled and chopped
1 cup chopped cabbage
8 frozen (pitted!) cherries
1 large pear, washed and quartered
1 tablespoon chia seeds
1/4 cup So Delicious unsweetened vanilla yogurt
1/2 cup non-dairy milk
1 cup water
ice
Instructions
Add all ingredients to your blender, then fill the rest of the way with ice. If your blender isn't very strong, start with about half of the solid ingredients, and all of the liquid, and then add from there.
Blend until smooth. This could take a couple minutes depending on your blender.
Serve immediately OR store in an airtight container like a mason jar until you're ready!
Notes
Try and use a really ripe, juicy pear if you can find one!
That Was Vegan? http://www.thatwasvegan.com/