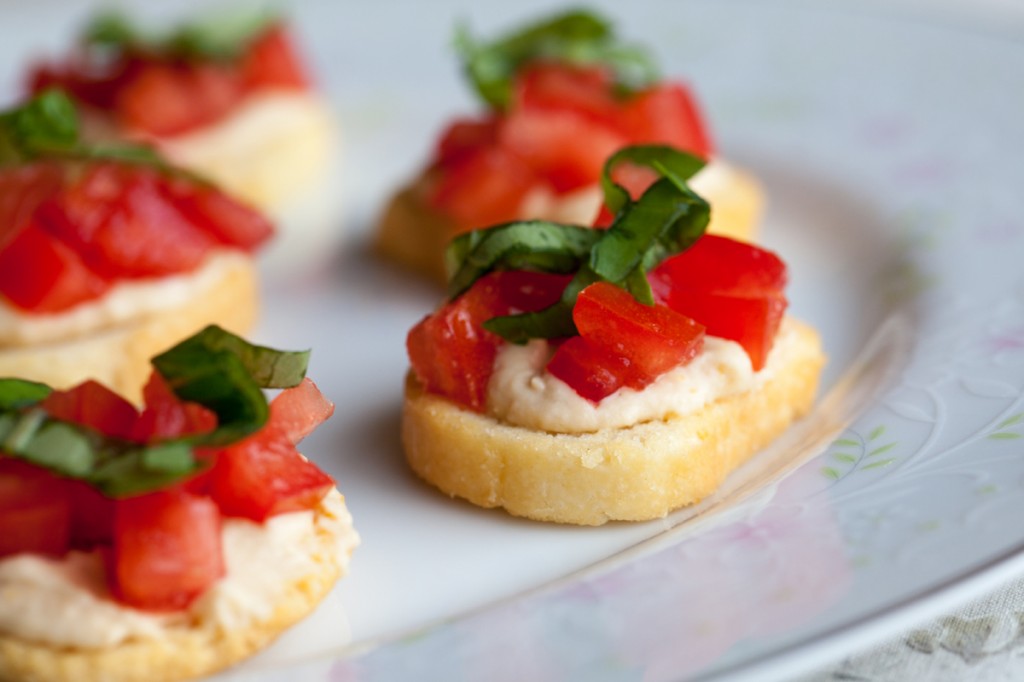 Find yourself needing a quick yet impressive appetizer or finger food? Easy Vegan Bruschettini to the rescue! I was at my local sprouts doing my weekly shop on a Saturday afternoon, and happened upon an Asturi Bruschettini display case. I immediately knew that I needed a nice nosh and a glass of wine when I got home, so I grabbed a package of their Olive Oil flavor and threw it in my cart. But what was I going to put on them?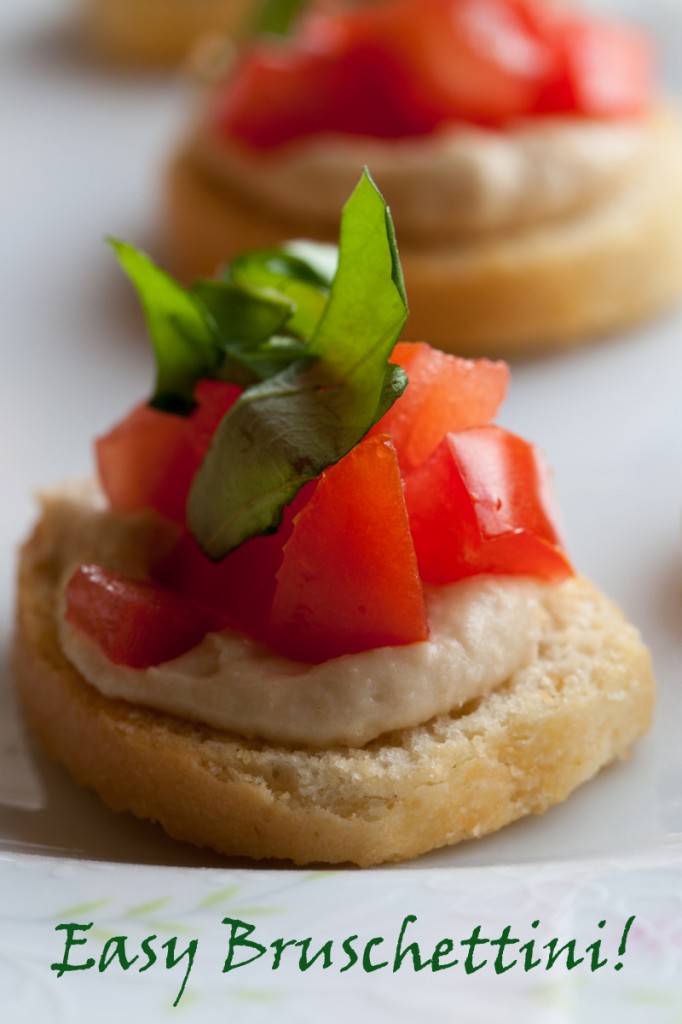 Hummus sounded great (as it always does!) but I wanted something fancier than just dipping, so I also grabbed a couple perfectly ripe roma tomatoes and some basil. Well, actually an entire basil plant that I planned to pot as soon as I got home (spoiler alert: it's dead), and called it a day.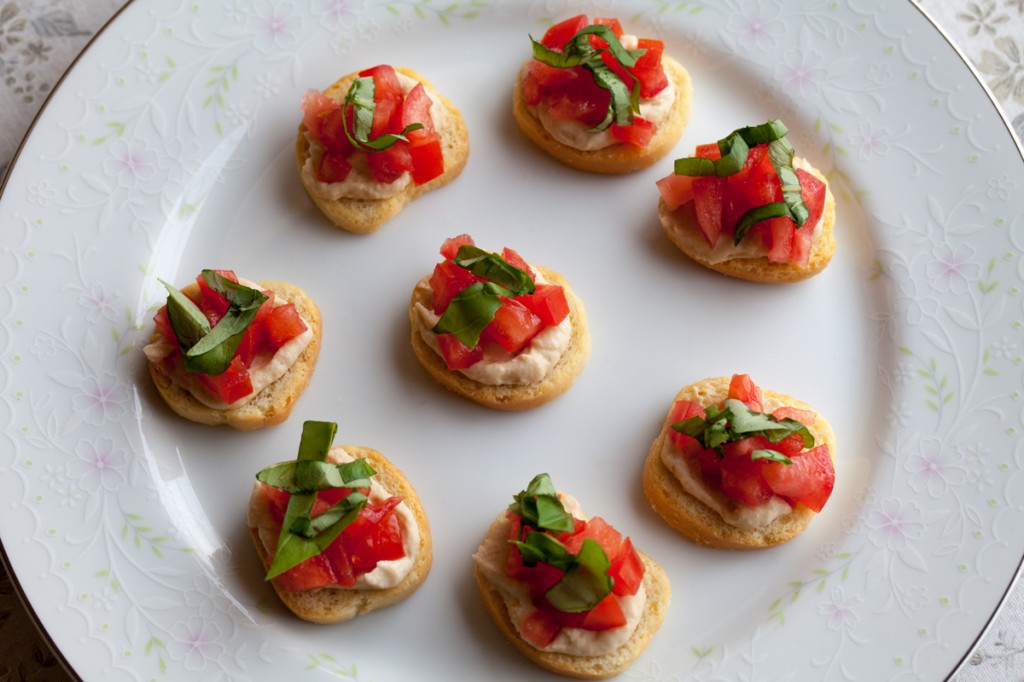 Again, not entirely true. I finished my grocery shopping first. I'm not such a lush that as soon as I think of wine and snacks I forget where I am and what I'm doing! Well, not usually anyway, haha! Oh, and the plates I used for showing off my faboo little creation? These are my fine china (she says with her pinky sticking up), I inherited them from my Grandma Barbara who I am obviously named after. She died when I was in high school, and my dad held on to them for me until I was old enough to appreciate them. And, you know, to need plates. Excuse me, I mean fine china…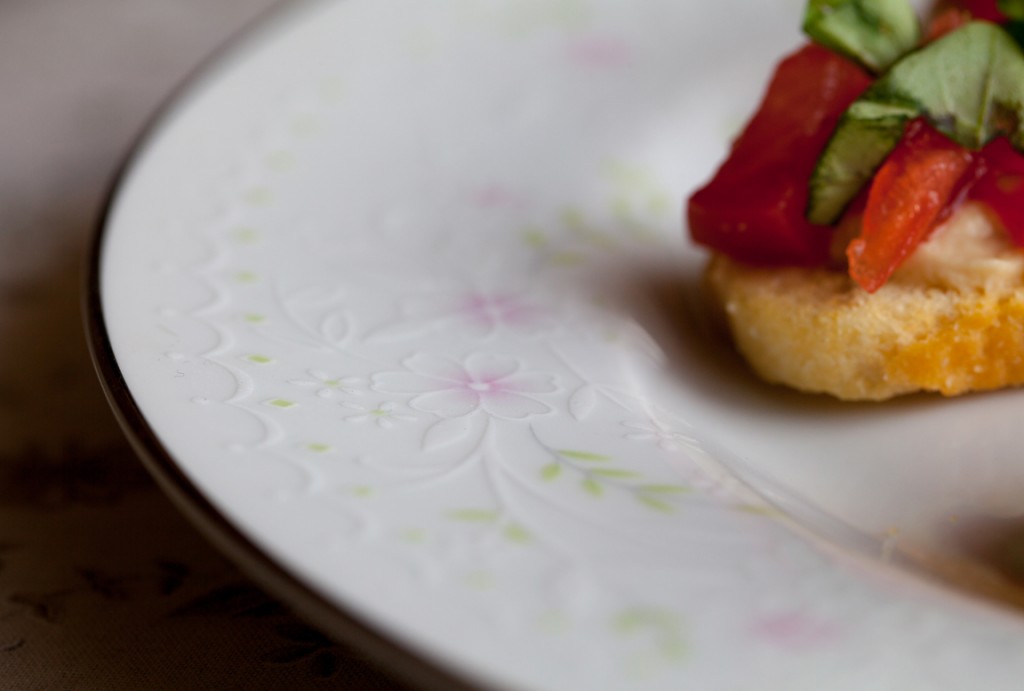 I just love the delicate little pink flowers and green leaves! Of course, as it turns out this was Grandma's least fancy set of china. I learned from some of my Aunties a while back that it came from a grocery store promotion, where each week you could collect a different piece. Which is pretty funny, because it's still the fanciest set of dishes I ever have or probably ever will own!
Mostly, I think they're a really nice way for me to stay connected to my Grandma and my Dad, both of whom are gone now. Every time I pull out one of these plates I think of them and smile.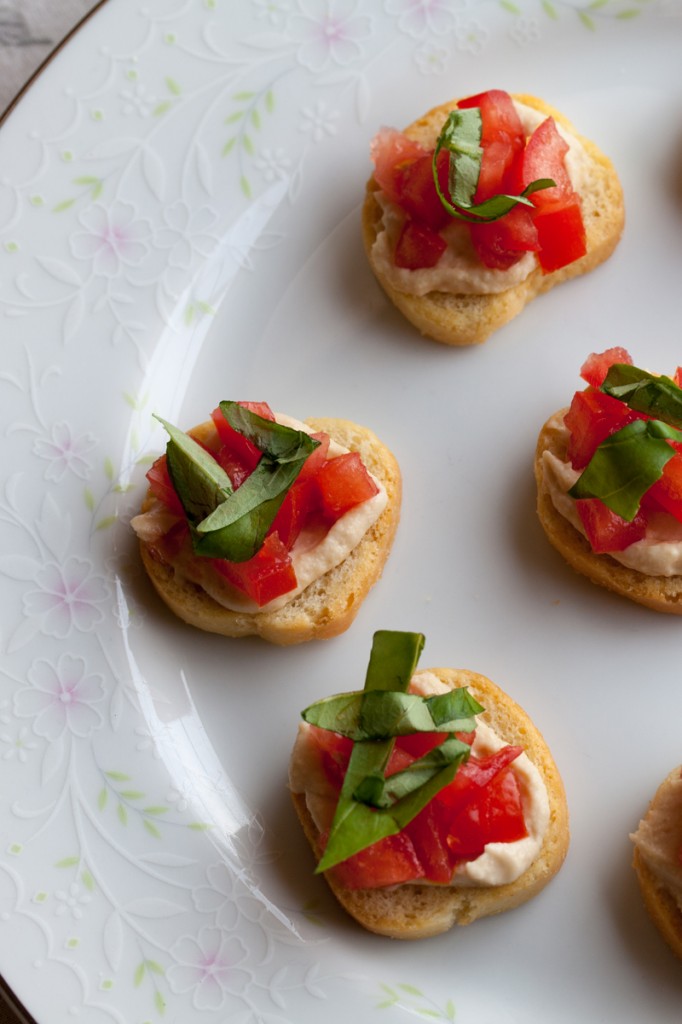 This hardly needs a recipe, but just in case, here it is!
---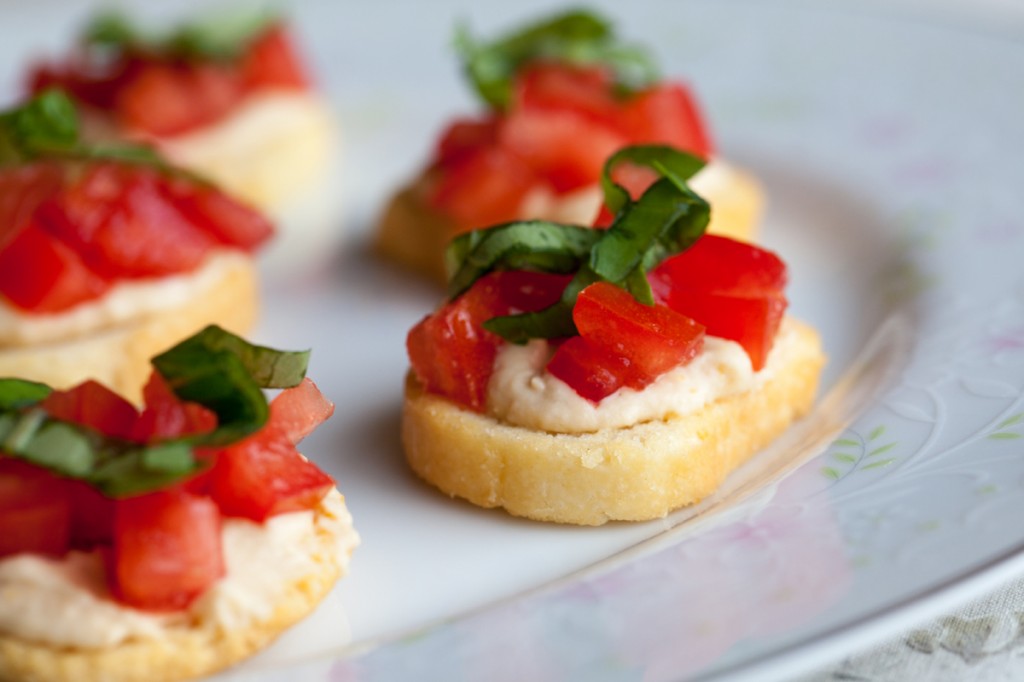 Easy Bruschettini
2014-04-01 07:19:12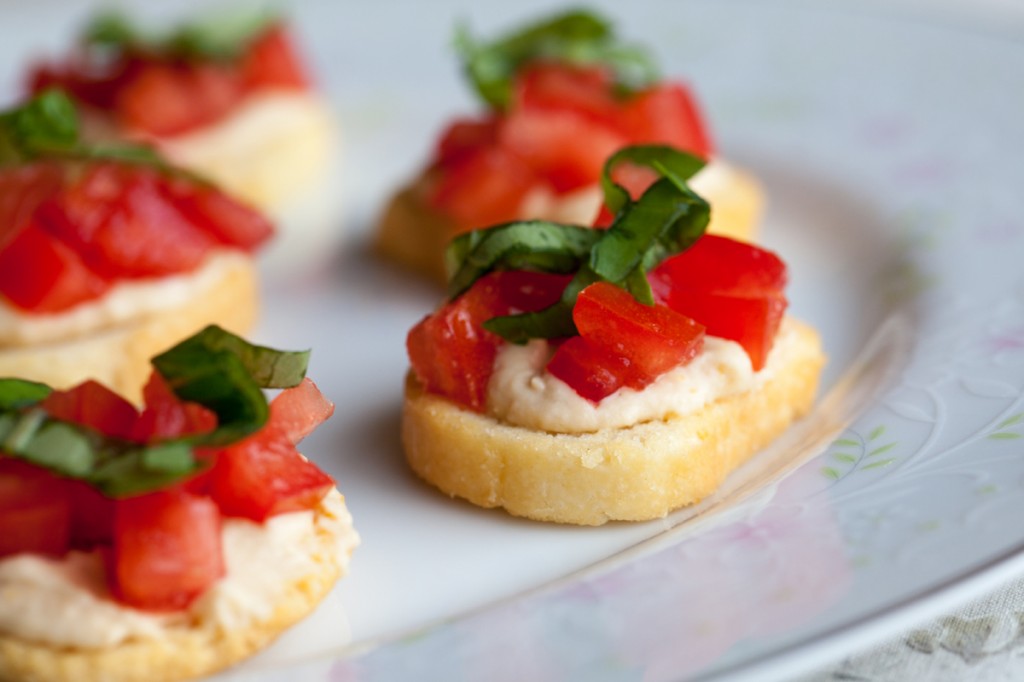 Last minute guests? Serve them a finger food that's sure to impress!
Ingredients
18 crisps (I used Asturi Bruschettini)
2 roma tomatoes, diced
8-9 large basil leaves, cut in chiffonade
Your favorite hummus (I used Sprouts garlic flavor)
Instructions
Top each crisp with one-ish tablespoons of hummus, then layer with the tomatoes and basil. Does it get any easier than that?
Notes
These can sit for a little while, but if you make them too far ahead you risk the hummus turning your crisps soggy!
That Was Vegan? http://www.thatwasvegan.com/