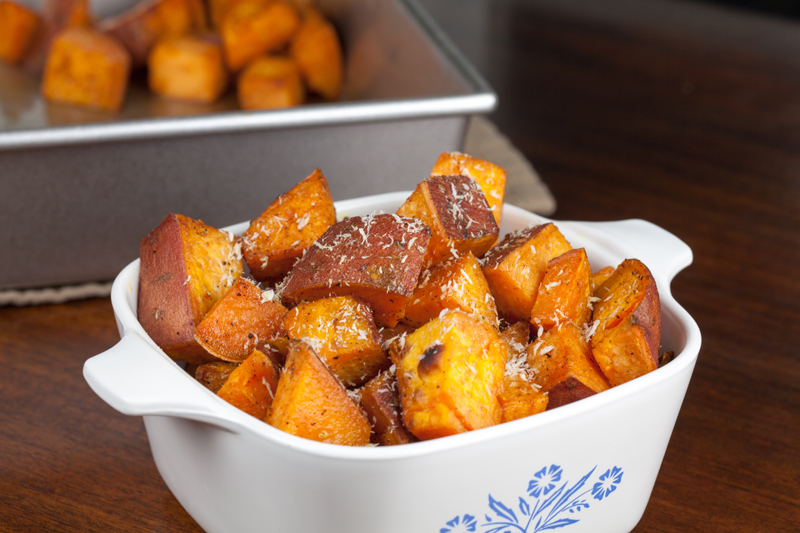 I hope you're not sick of sweet potatos yet, because I have another one for you: Coconut Roasted Sweet Potatoes! They're easy yet fancy, and would make a perfect side dish for any holiday or family meal. Ooh, you should make these for Easter dinner! I don't celebrate Easter. Growing up it was all about chocolate and jelly beans in my house, and then my mom would make ham for dinner. And since I didn't even start liking chocolate (except white!) until I was in my 20's, it really wasn't my favorite holiday. Isn't it weird that I didn't like chocolate growing up? I also didn't like salt… then one day, when I was 24 or 25, I started liking both. Is that normal? I'm going to just go ahead and assume it is. But enough about me, let's focus on these: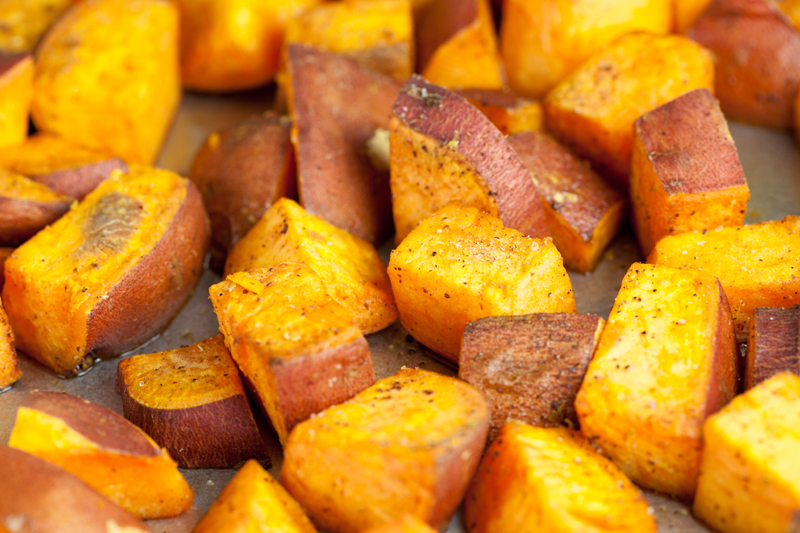 Cinnamon and coconut are the secret ingredients here. I also used coconut oil, which I usually only use when I make dog treats. But I figured since I was already putting shredded coconut in the dish, might as well go all in.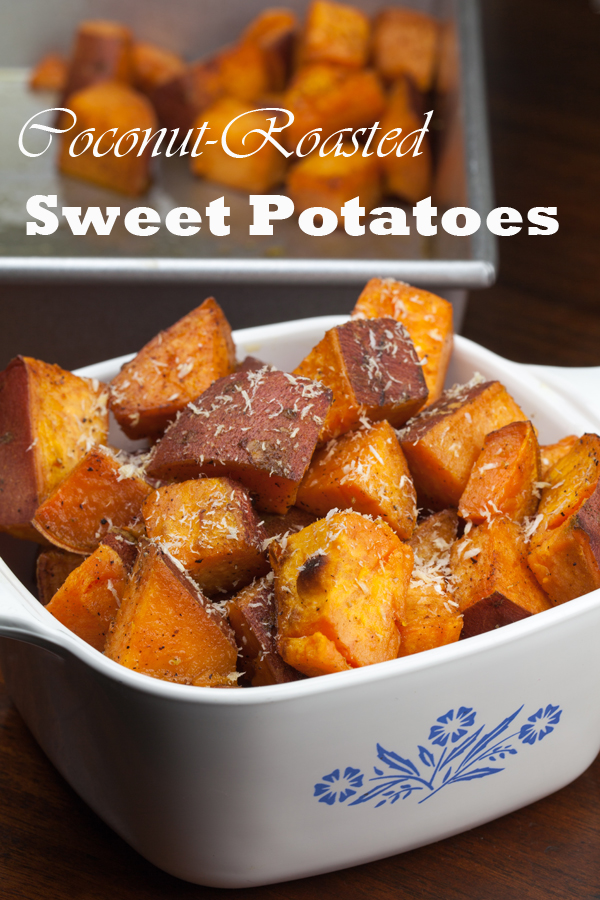 So go ahead and pin these, and put them on the menu for your next big dinner. And if you're into sweet potatoes, check out some of my other yummy sweet tater recipes!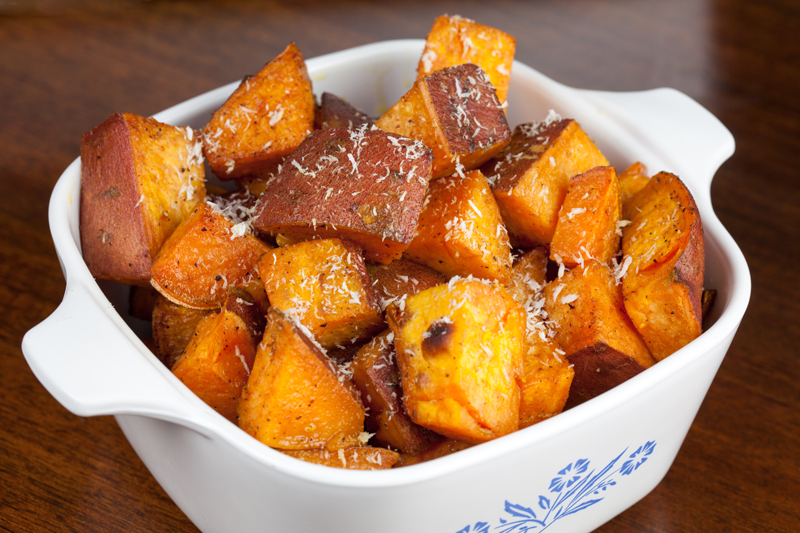 The recipe is a (slight) adaptation from Gena Hamshaw's dish on Food52. When you're mixing the potatoes with the coconut oil, add 1/2 teaspoon of lime juice and 1 teaspoon of cinnamon. When they're done baking, give another couple shakes of cinnamon and top with 1/4 cup shredded coconut. Yay!