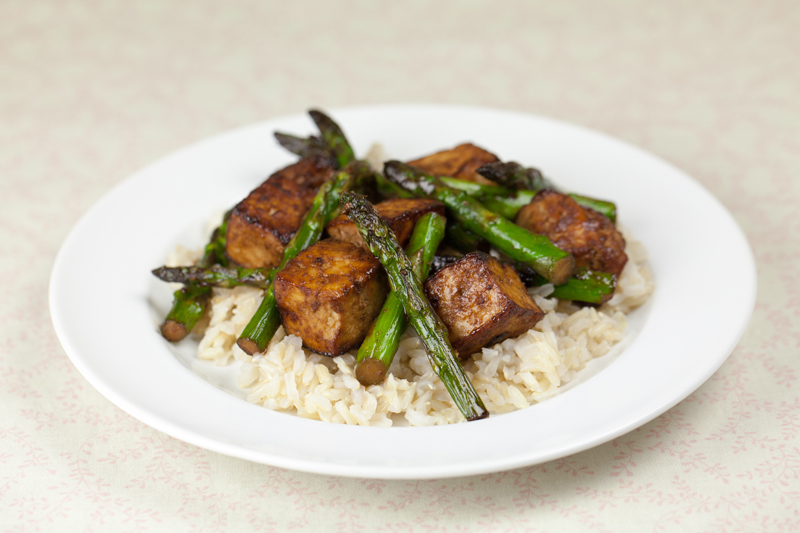 Here's an incredibly easy dinner you can whip up with very little work that's both delicious and healthy. Actually, calling this Asparagus & Tofu Stir-fry delicious is an understatement. It's one one of those dishes that looks (and is!) so simple you take that first bite expecting to be satisfied, but not wowed. Then, before you know it, your hair is blown back!
It's either a case of multiple flavors working together in synergy, or it's magic.
It's probably magic.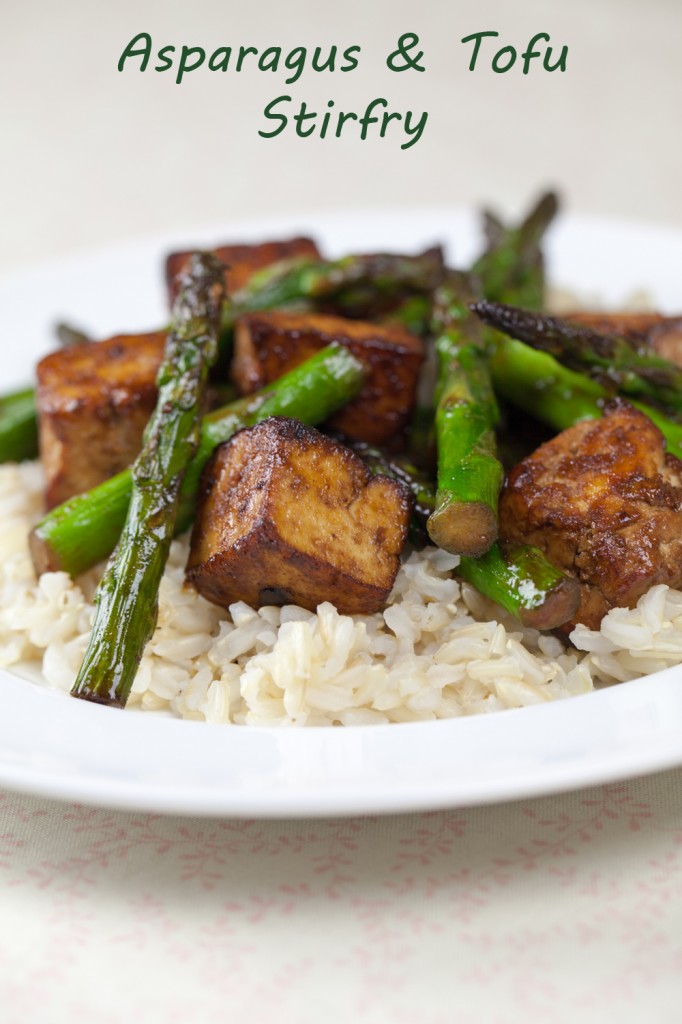 This would be a great way to introduce someone to tofu for the first time. It's also nice and light and will be perfect for this summer… if it ever gets here. I woke up to SNOW on the ground yesterday morning, for crying out loud 🙂
---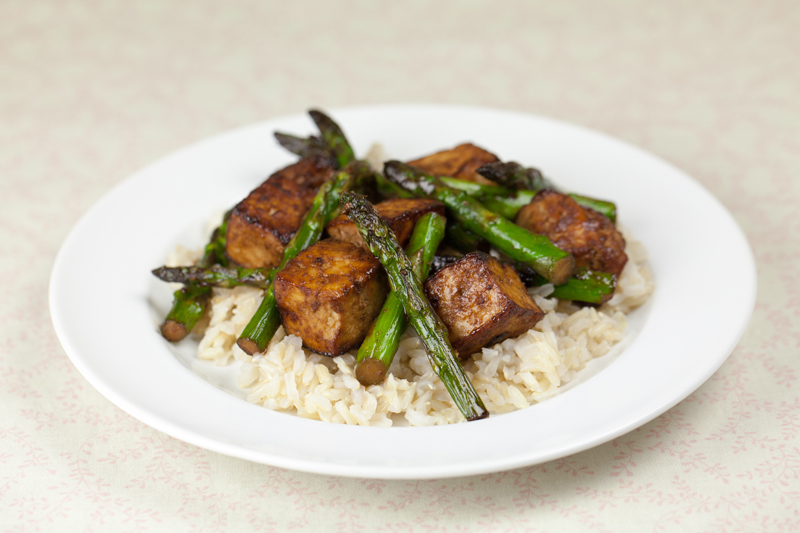 Asparagus & Tofu Stir-fry
2014-05-08 09:20:56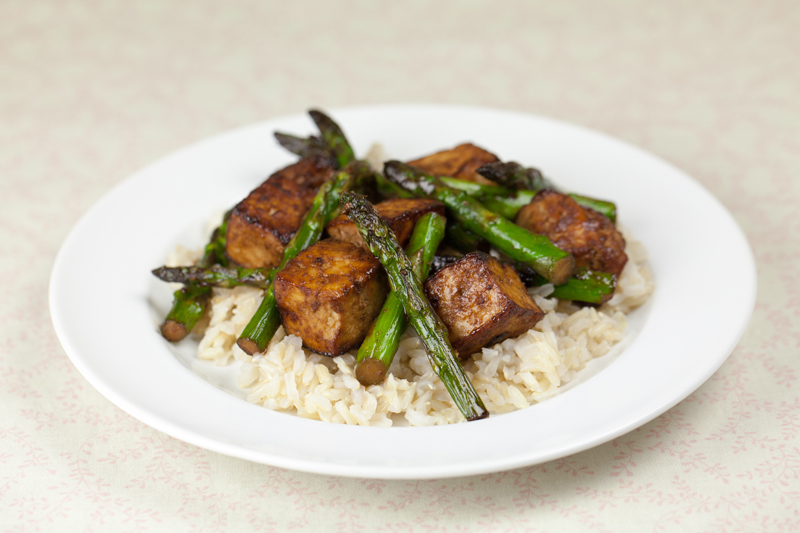 Serves 4
Ingredients
1 block firm tofu, pressed
1 bunch asparagus, woody ends chopped off
1/3 cup soy sauce (I like the reduced sodium varieties)
1 tablespoon water
1 teaspoon olive oil
2 cloves garlic, minced
1 teaspoon powdered ginger
1 teaspoon lemon juice
Small amount of oil spray for frying
Instructions
Mix soy sauce, water, oil and seasonings. Cube the tofu, then add to marinade. Let sit for 30 minutes.
Heat a pan over medium heat and fry the tofu (I used a spritz of grapeseed oil, but any kind would work) 1-2 minutes on each side (as in, all 6) till brown. Remove and set on a paper towel to drain.
Add asparagus to the pan along with the remaining marinade (start with about 2/3 and add the rest as needed). Cook for 3-4 minutes, until they're tender yet crisp. Return the tofu to the pan to reheat, and mix together. Serve over brown rice or quinoa.
That Was Vegan? http://www.thatwasvegan.com/