Whew! What a hike yesterday! I'll be back tomorrow with pictures and the whole story, but in the meantime…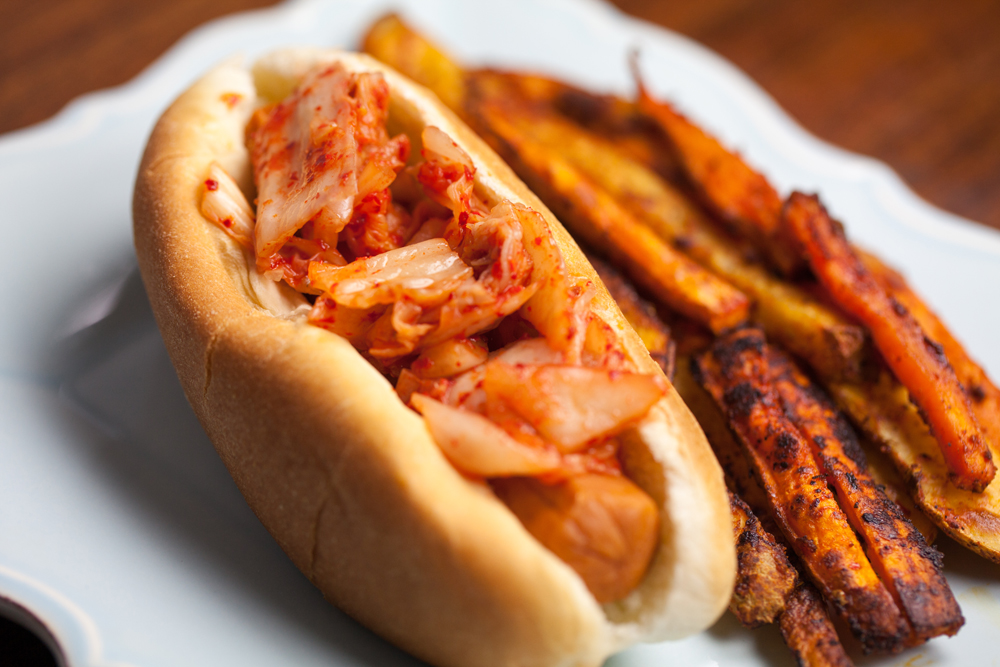 It's been a while (or, like, four weeks) since I've graced you with any Korean recipes, so here you go: Veggie Dogs with Vegan Kimchi Relish.
I know, I know. You've heard of kimchi, but kimchi relish makes no sense to you. I thought it was kinda odd too, at first. My friend Shawna (guru of all things Korean, from recipes to babies) told me about this ages ago, and swore up and down that it was delicious. And she was right! It's easy too. You take a bottle of store-bought vegan kimchi, and you mix in some agave and vinegar and gochujang. Beyond simple, yet it gives your veggie dogs a whole new personality. The crunchy, spicy veggies with just a hint of sweet are the perfect topping when you want something different. It's really a fantastic topping for veggie dogs!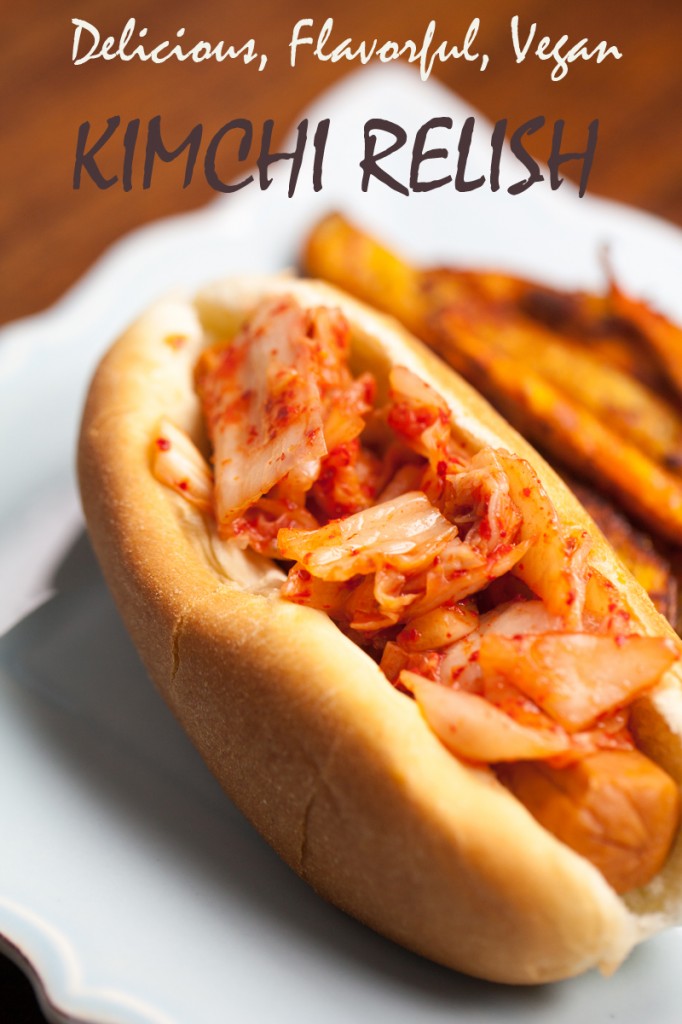 This was dinner a couple weeks ago, on a super rainy day with temperatures in the 60s. I wanted sweatpants and slippers. I wanted gin. And I wanted comfort food! And since a dinner of just veggie dogs seemed a bit lacking, I whipped up some Taco Fries to go with them! I did half sweet and half regular, and it was the perfect combination with the spicy taco seasoning.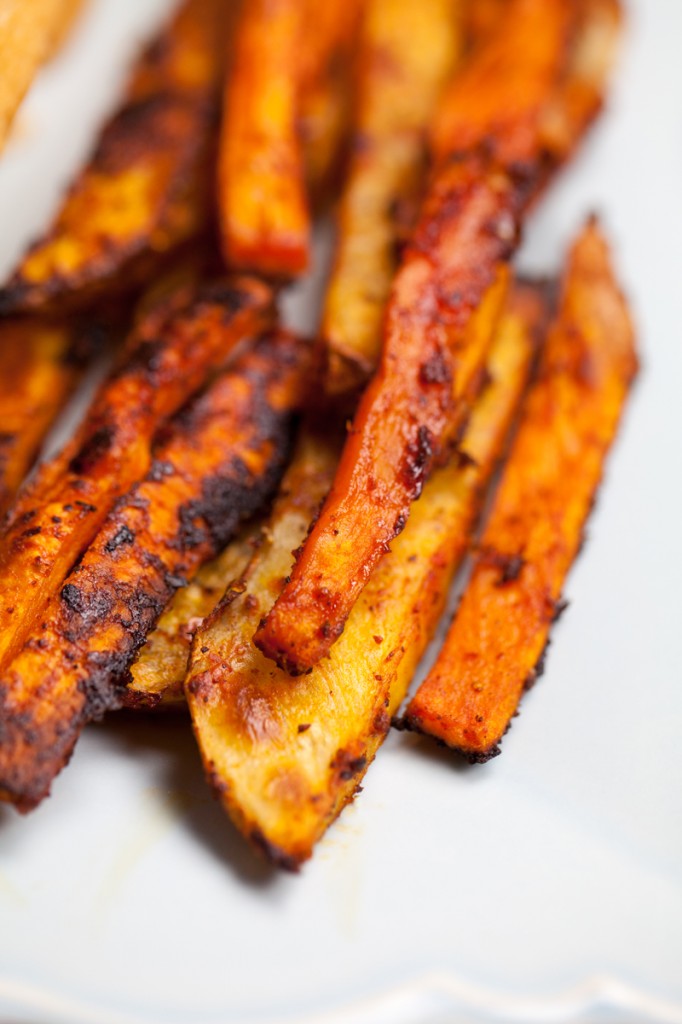 Haha, I also did half Korean and half Mexican, which is also the perfect combination, go figure! Isn't it funny how sometimes the simplest dinners, the ones you throw together with the least amount of thought, can turn out to be the best? This meal really hit the spot, it was just what I needed on that stormy day. It was warm and filling and flavorful. And it was easy, which left me more time to mix up yummy gin drinks to chase away the chill. I'm thinking I'll need to make this meal again for our next rainy day!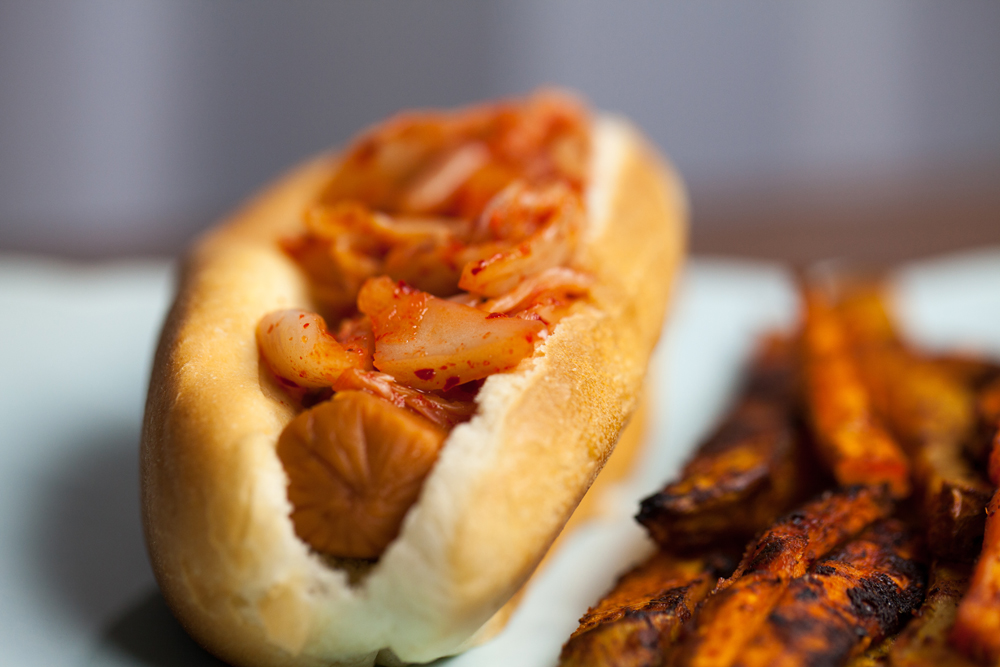 ---