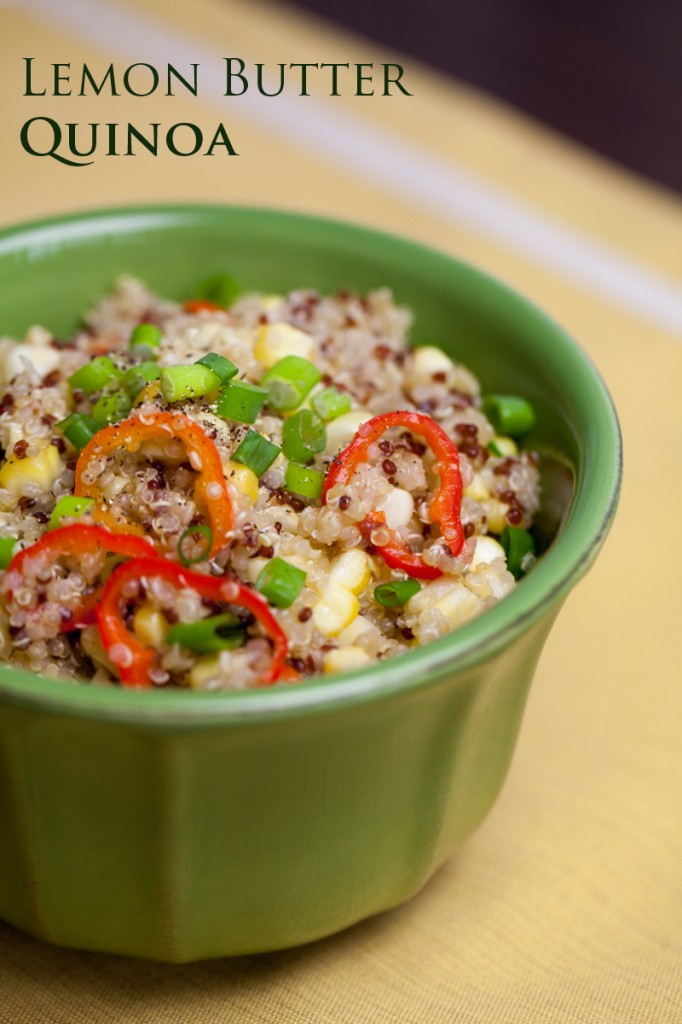 This Lemon Butter Quinoa is like some magical combination of rich, buttery corn on the cob and healthy quinoa and veggies. It's magic, I tell ya!
I made this a few weeks ago as a side dish, and loved it so much I made another batch the next day for work lunches. Tons of protein and vitamins in there, and then the sweet combination of butter and lemon… it'll be your new favorite too!
In addition to the corn, I just used scallions and mini peppers. Love those mini peppers! They're always $2.50 for a big ol' bag of them around here, and I love a good deal!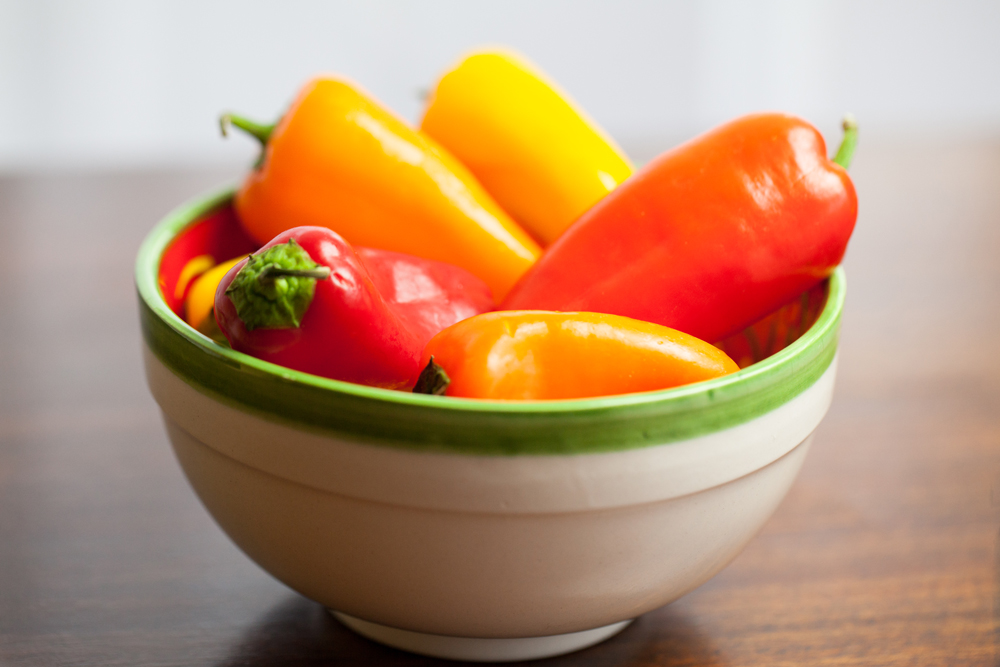 And yes, it's kind of a summer dish but you could continue to make it throughout the winter using frozen corn and bell peppers. It would still be delicious and healthy! I'm certainly planning to. I just love when simple dishes turn out to taste so fabulous, don't you?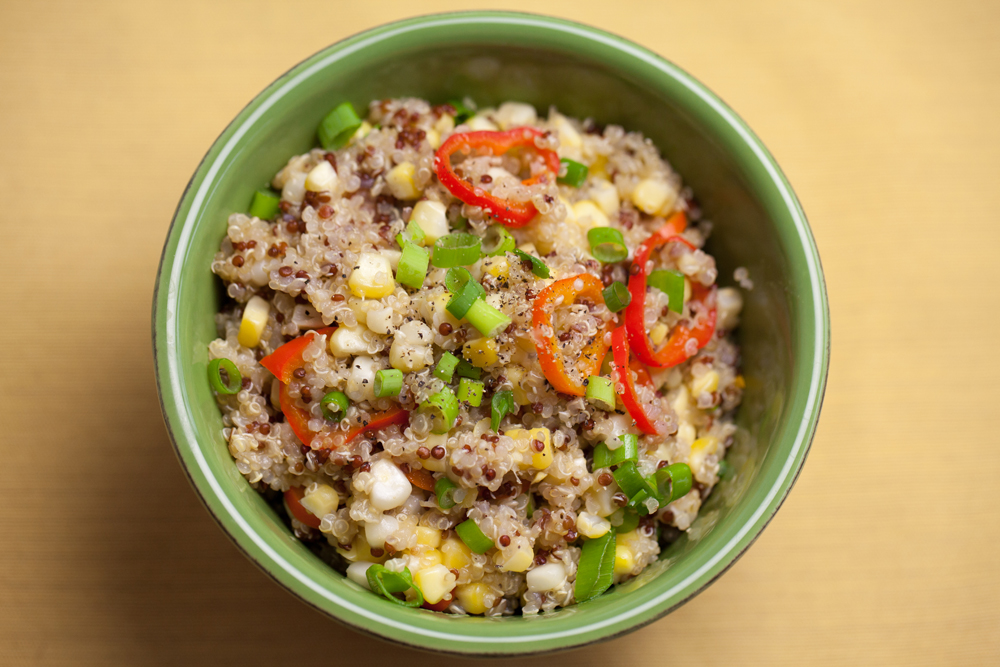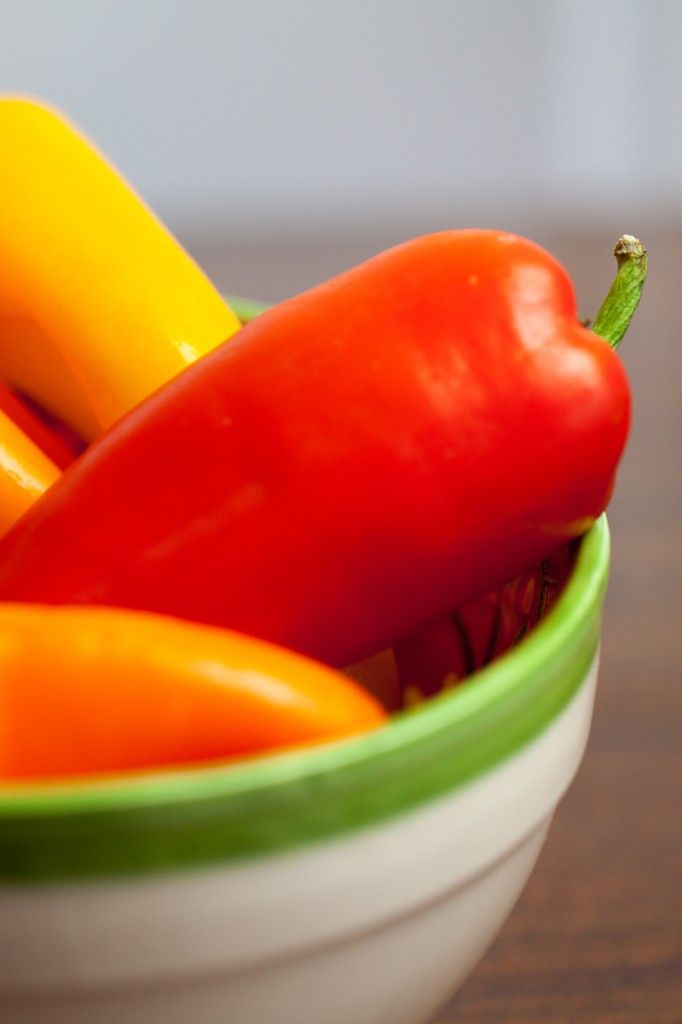 ---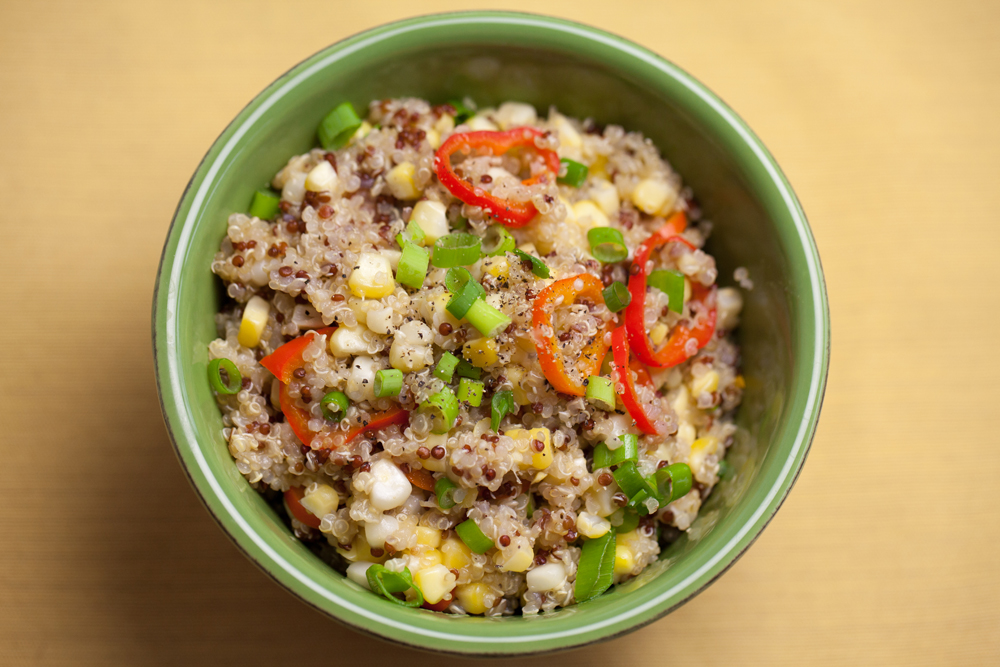 Lemon Butter Quinoa with Grilled Corn
2014-09-05 12:56:55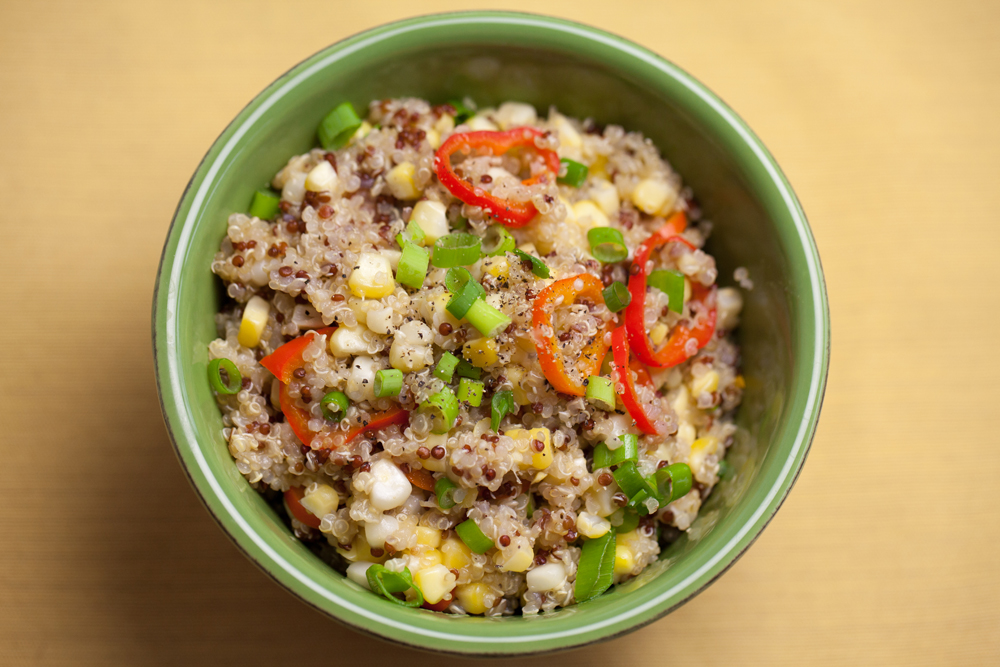 Serves 4
A delicious side dish bursting with fresh flavors!
Ingredients
2 ears corn
1 cup quinoa (any color)
1 small lemon
2 tablespoons vegan butter
sea salt
1/2 bunch scallions
5 mini peppers
Instructions
Shuck and rinse corn, then cook. You can boil but I recommend grilling them over medium for about 20 minutes, flipping once.
Rinse the quinoa then place in a pot. In a measuring cup, add the juice and zest of 1 lemon, 2 tablespoons vegan butter, then fill with water up to the 2 cup mark. Pour into the pot with the quinoa and add a pinch of salt, cover and bring to a boil. Reduce heat and let simmer for 15-20 minutes, until the liquid is gone.
Slice the scallions and set aside. THINLY slice the peppers and add to the pot for the last 5 minutes or so.
Slice the corn off the cob and stir in. Taste and add S&P as needed. Top with the scallions before serving.
Notes
If you're grilling the corn, shuck it down until there's just a few layers of leaves left, then soak them in water for 10 minutes before grilling.
That Was Vegan? http://www.thatwasvegan.com/