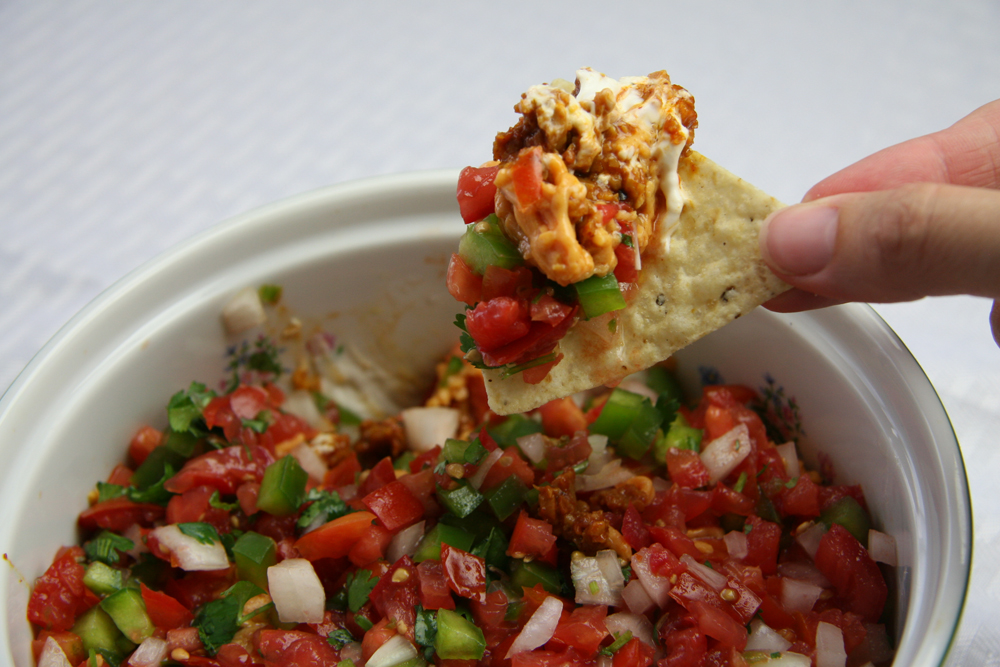 There are many recipes out there for Mexican Layered Dip. Even for Vegan Mexican Layered Dip. But this one is mine, and it is the best. The. Best.
In my opinion anyway.
Okay, a little back story. A girl I knew in high school taught me this recipe. I think she learned it in home ec class, which apparently used to (?) be a thing. Not that I would know, I took French for my elective. Je suis Barbara. J'adore les légumes!
This would've been like 1993 or so which means I've remembered and continued to make this for more than 20 years. Pretty sure this holds the record for longest running dish!
Not that it's all that complicated of course. Basically it's: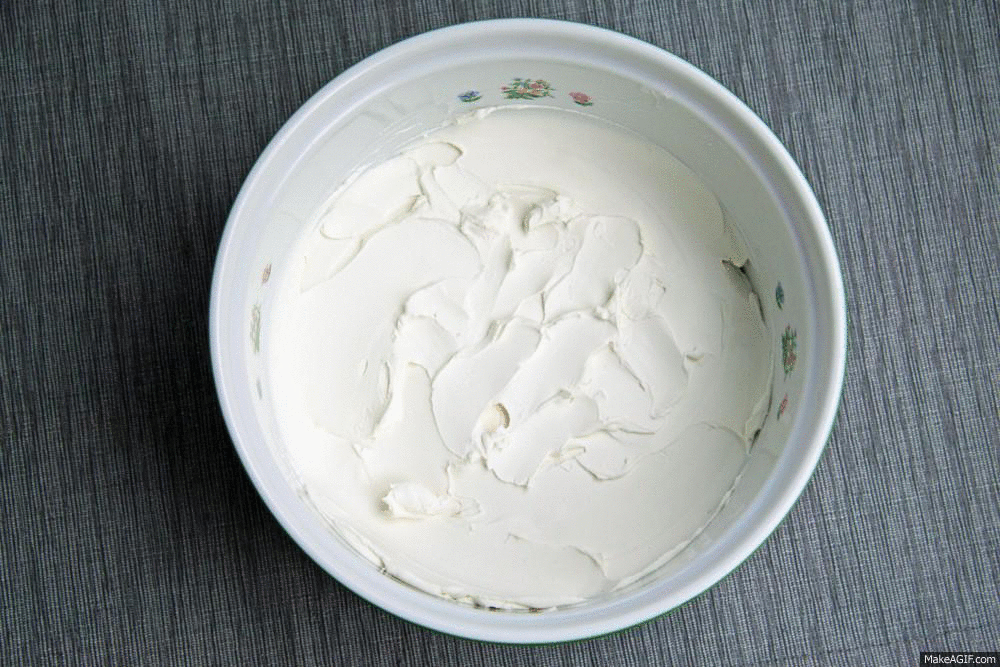 There are layers of cream cheese, taco flavored beefy crumble, tomatoes, Daiya cheese, and salsa. This time around I used homemade salsa full of backyard tomatoes and fresh jalapenos. It was meant to be for snacking one Sunday afternoon while watching the Patriots (or was it the Broncos? I'm such a fickle football fan) but it quickly became dinner.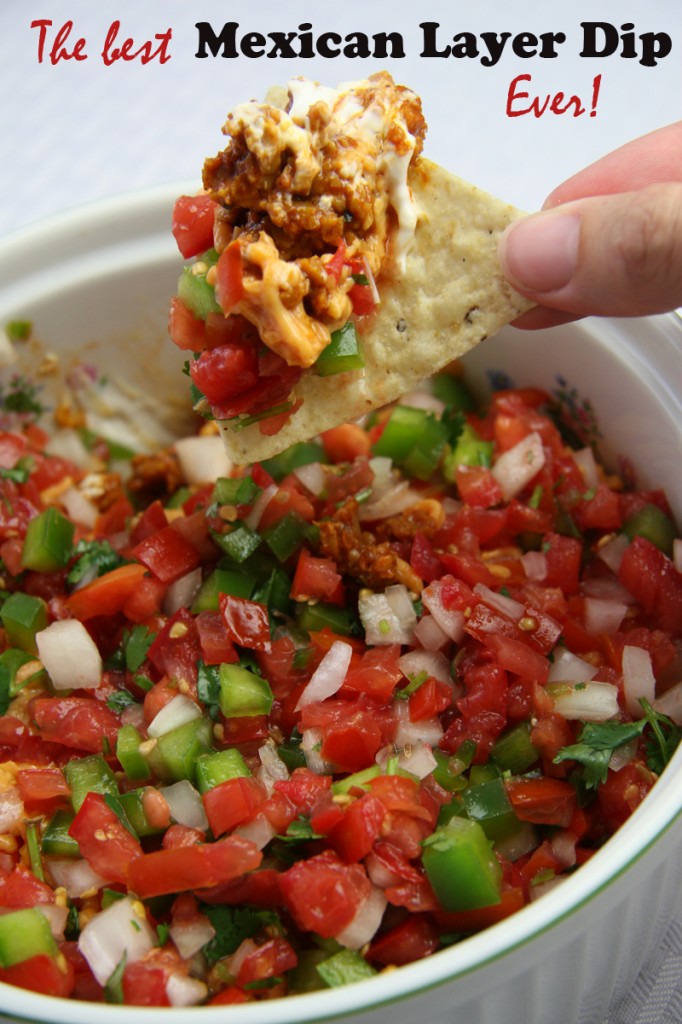 Make it the next time your team plays. Or the next time you snuggle up on the couch to watch Love, Actually. No judgment here! Oh, and speaking of which… am I the only person who never realized that Rick from The Walking Dead is the guy who secretly loves Kiera Knightly in that flick?
I am? Figures…

There are lots of other delicious things you could add to the tomato layer too:
Diced jalapenos
Green chilies
Black beans
Black olives
Chopped red onion
Yum!
---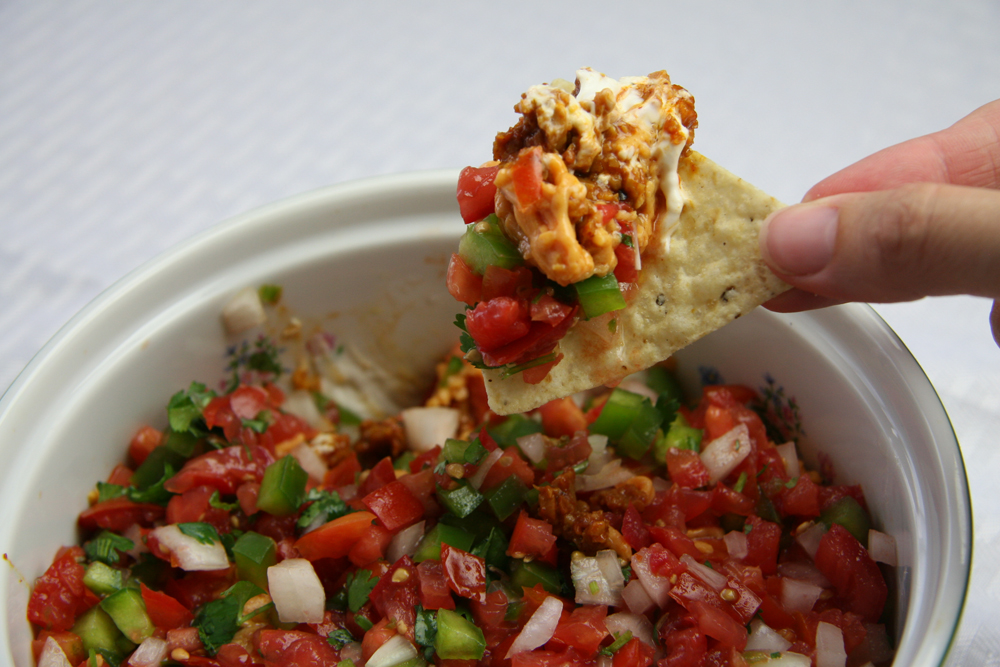 The Best Mexican-Layer Dip
2014-10-16 14:00:05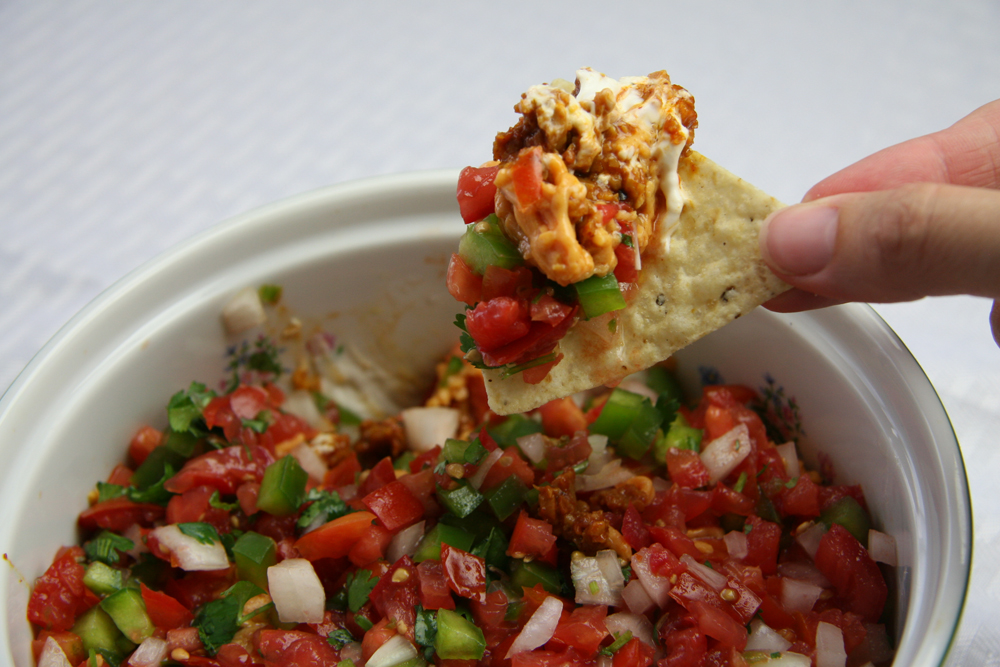 There are plenty of layered dip recipes out there... but this one is The. Best.
Ingredients
2 loaves homemade seitan OR ~10oz beefy crumbles like Beyond Beef Fiesty Crumbles
Touch of non-stick oil
1 tablespoon taco seasoning
8oz vegan cream cheese (not a sweetened one like Daiya tho)
1 large tomato, diced
1/2 - 1 cup Daiya cheddar shreds
1 cup salsa
Instructions
If using homemade seitan, chop the loaves and pulse them in the food processor until crumbled. Heat in frying pan over medium with spray and the taco seasoning. Set aside.
Spread the cream cheese over the bottom of a 7" baking dish. Top with the seitan crumbles, then the diced tomatoes, then the cheese. Bake at 350 for about 10 minutes until heated through and the cheese is melty. Remove and top with the salsa and serve with salty chips!
Notes
If you're using Fiesty Crumbles, SKIP the taco seasoning- they're already plenty flavorful! Also, if you're using a liquidy salsa, drain the extra juice before adding it to the pan.
See the post for other add-in ideas!
That Was Vegan? http://www.thatwasvegan.com/