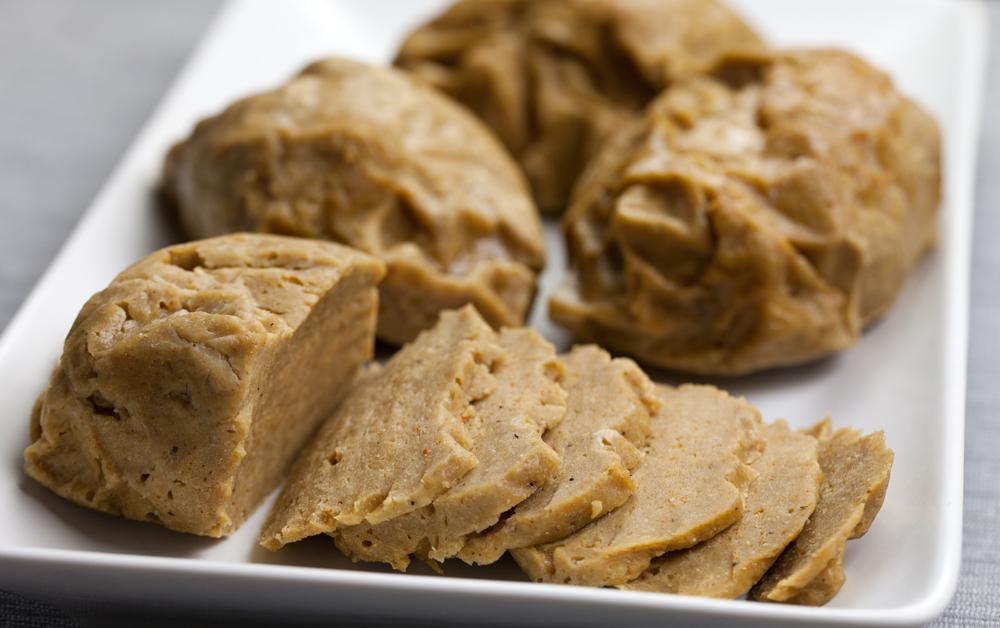 Hooray for another picture redo! This one was seriously overdue. Like by light years. My seitan recipe has long been one of my most popular but it had crappy cell phone pictures AND no picture of the finished project.
Certainly nothing as fancypants as this…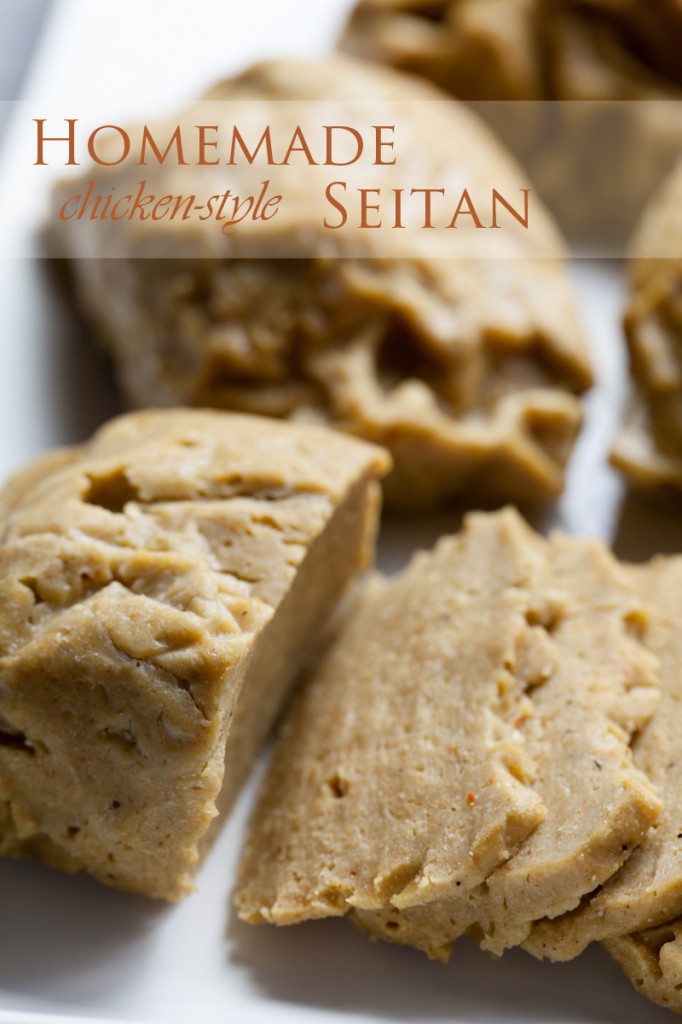 This stuff is delicious and really quite easy to make. Spend about 15 minutes putting it together, and then it steams for 30, which gives you more than enough time to clean up the kitchen. Then you're done, and you have at least 8 servings of seitan in your fridge or freezer!
Each loaf makes about 2 servings, and they'll last for two weeks in the fridge or practically forever in the freezer. And they're super yum. So much flavor packed in there!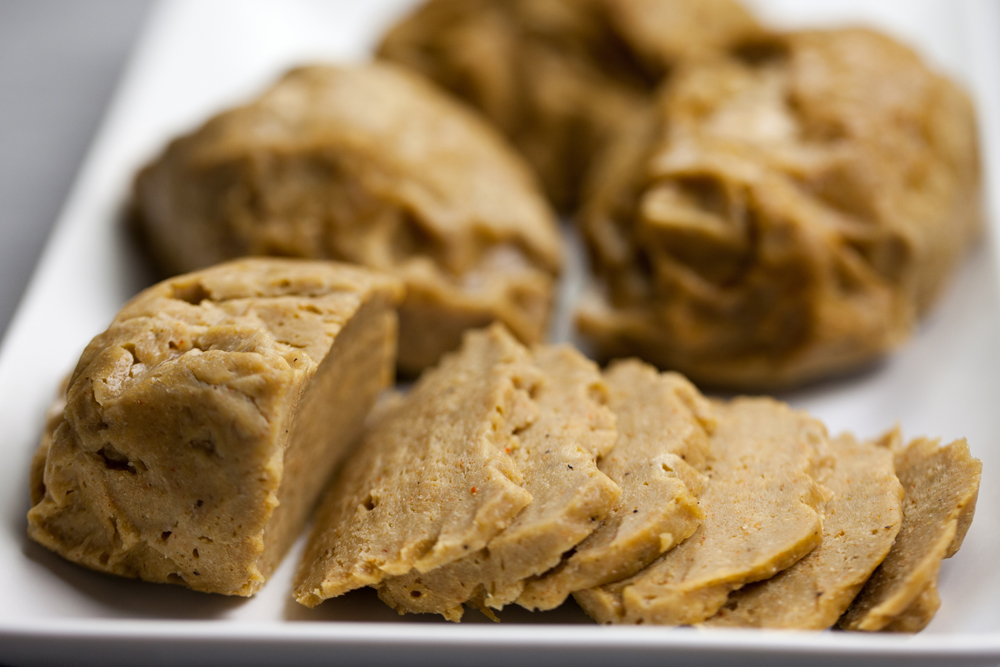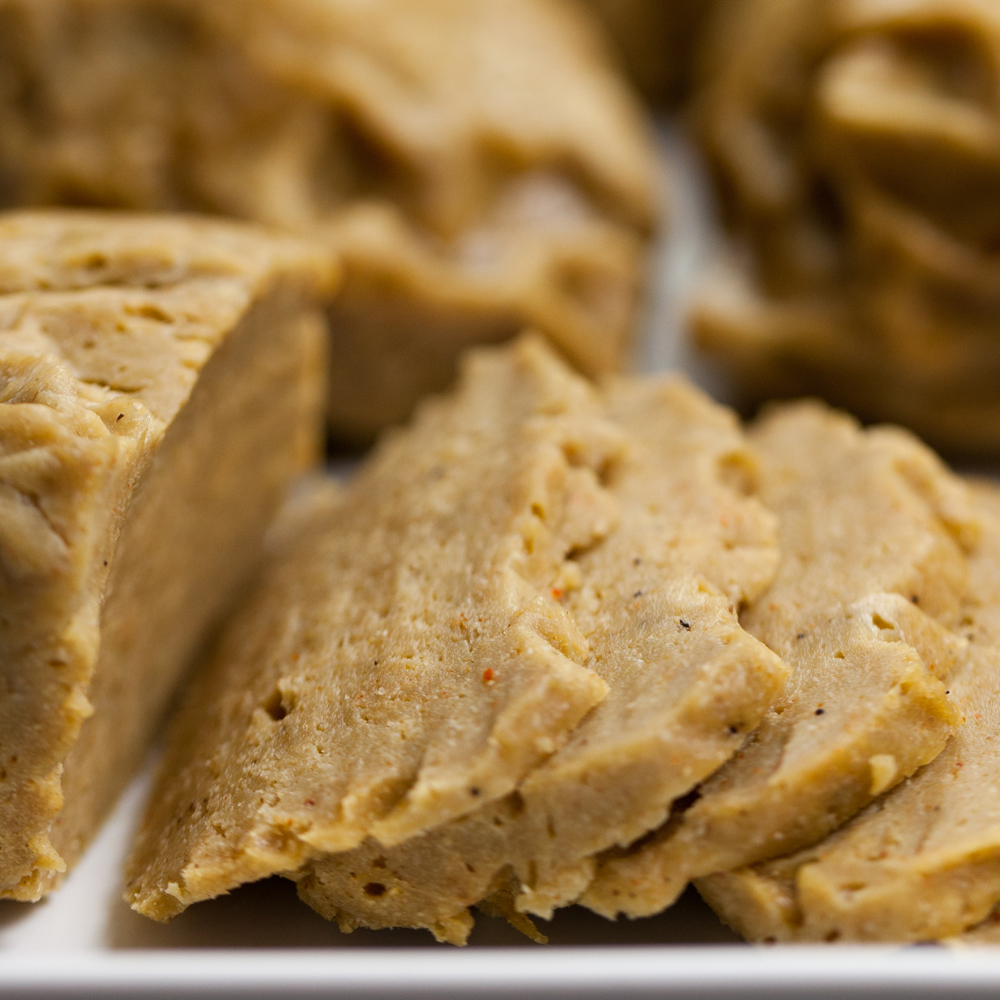 Are you convinced yet? Go check out the recipe then!