It's a twofer! Oskar Blues Brewery and Spirit Hound Distillers, both in Lyons, Colorado! First up: the brewery…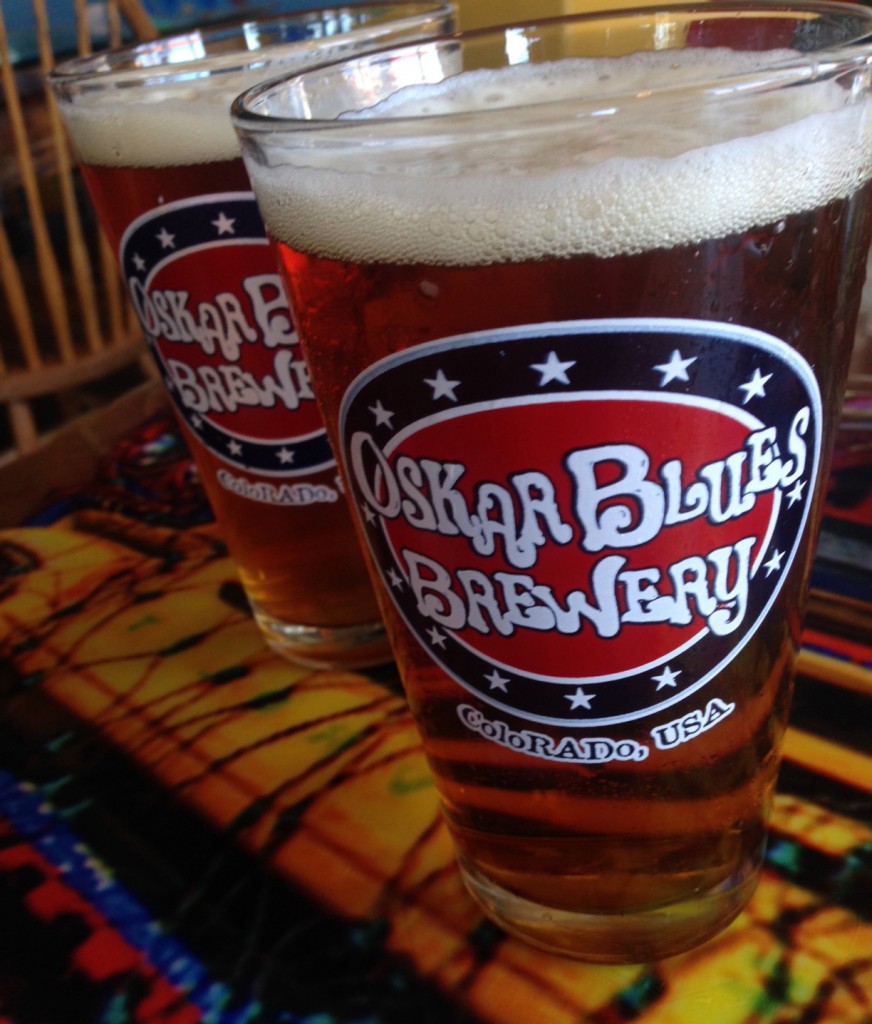 I'm not gonna lie… Oskar's doesn't have a ton of vegan-friendly foods BUT if you're going for the beer and need a bite too, they have you covered. They have a vegan Boca patty, and a couple salads that can be veganized.
Burger and fries…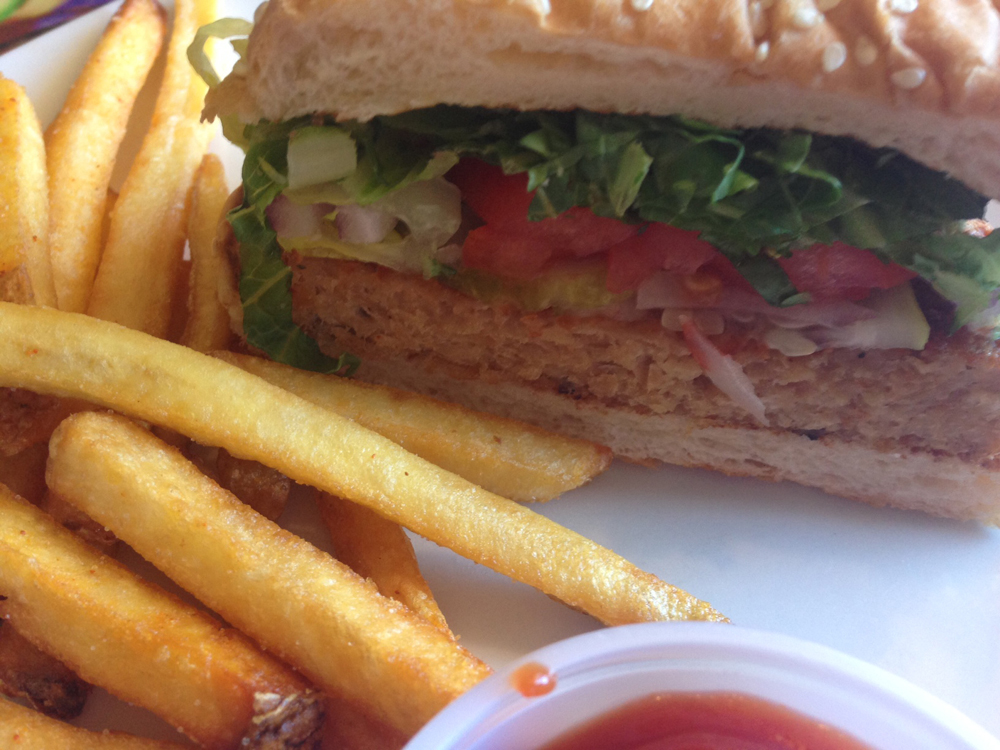 The Summertime Salad, with no cheese. Ignore the dressing off to the side there. When I ordered they swore it was dairy-free… but it was white? And creamy? I don't know… It was a really good salad though. I love candied walnuts.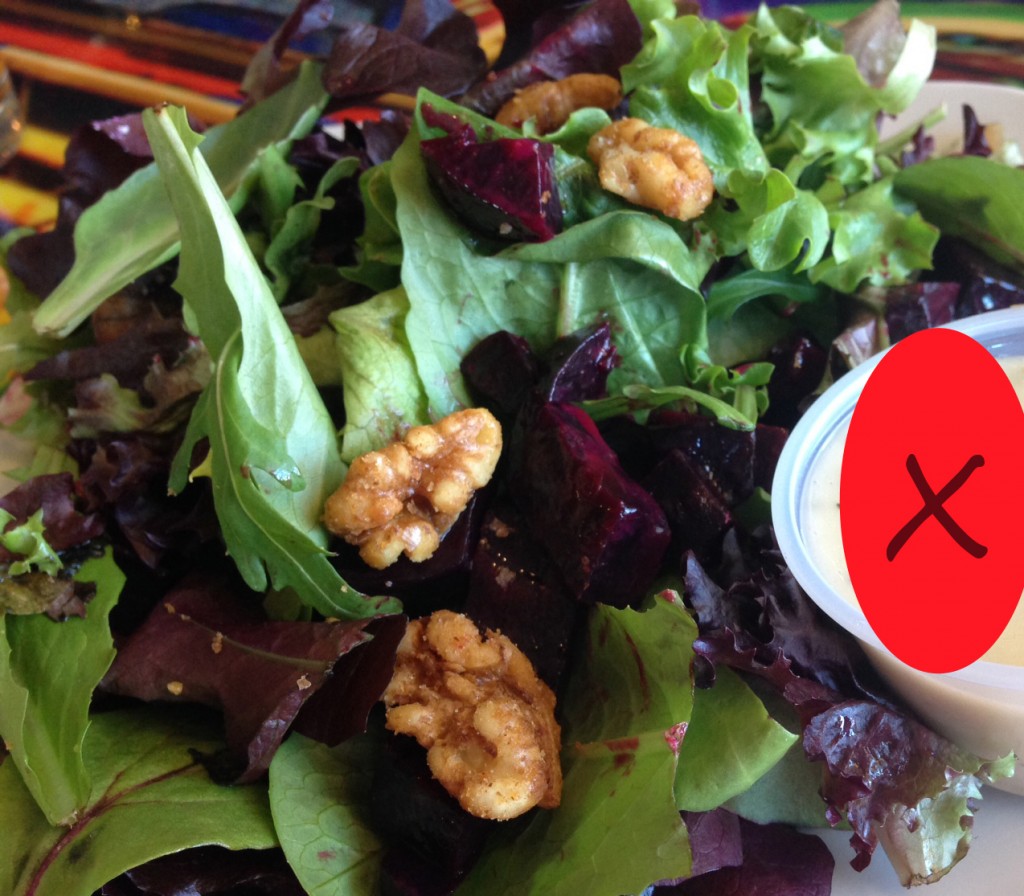 On the way home we passed Spirit Hound Distillers. Anyone who has even passed through Lyons on their way to Estes Park or RMNP has seen this sign…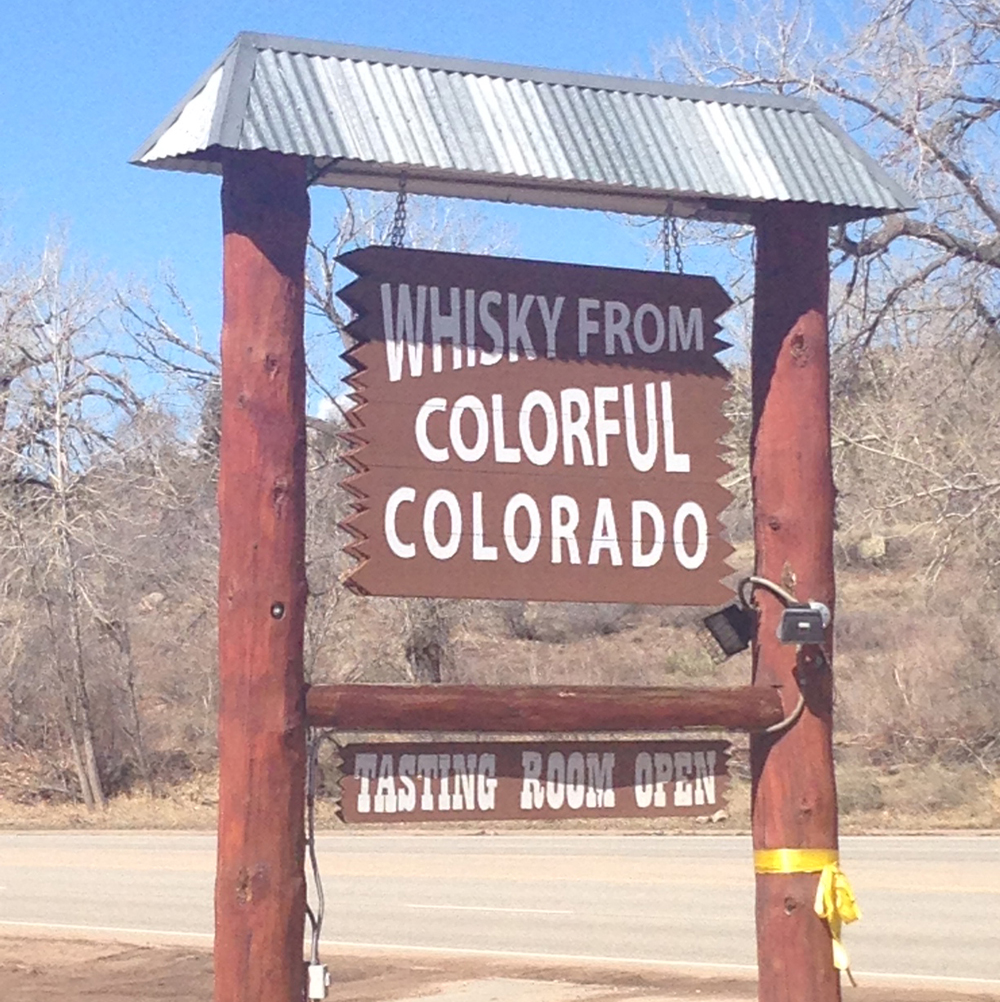 They have a great tasting room, friendly bartenders who are happy to serve up the samples… and the best part? Their milky drinks are all made with So Delicious coconut milk!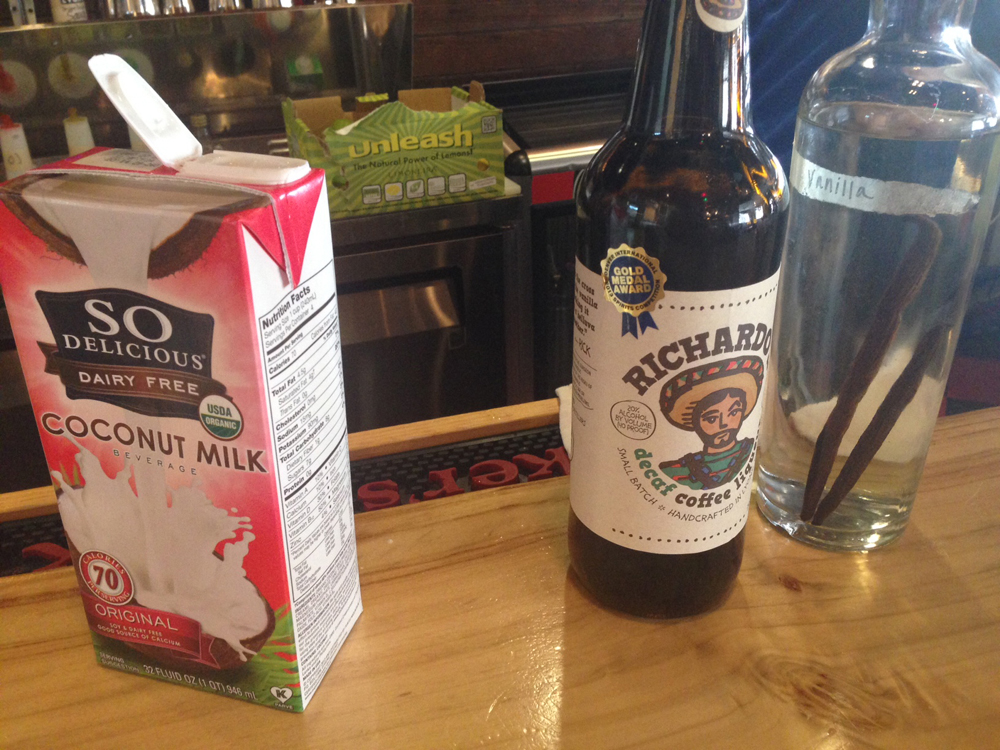 What brought us to Lyons on this particular day, you might be asking? We were bored… wanted to go somewhere new, and figured a community so devastated by the 2013 floods could use our dollars. So off we went.
Here are just a few shots I took from the car as we drove by. It's shocking how long it takes to rebuild (altho, these were taken last year).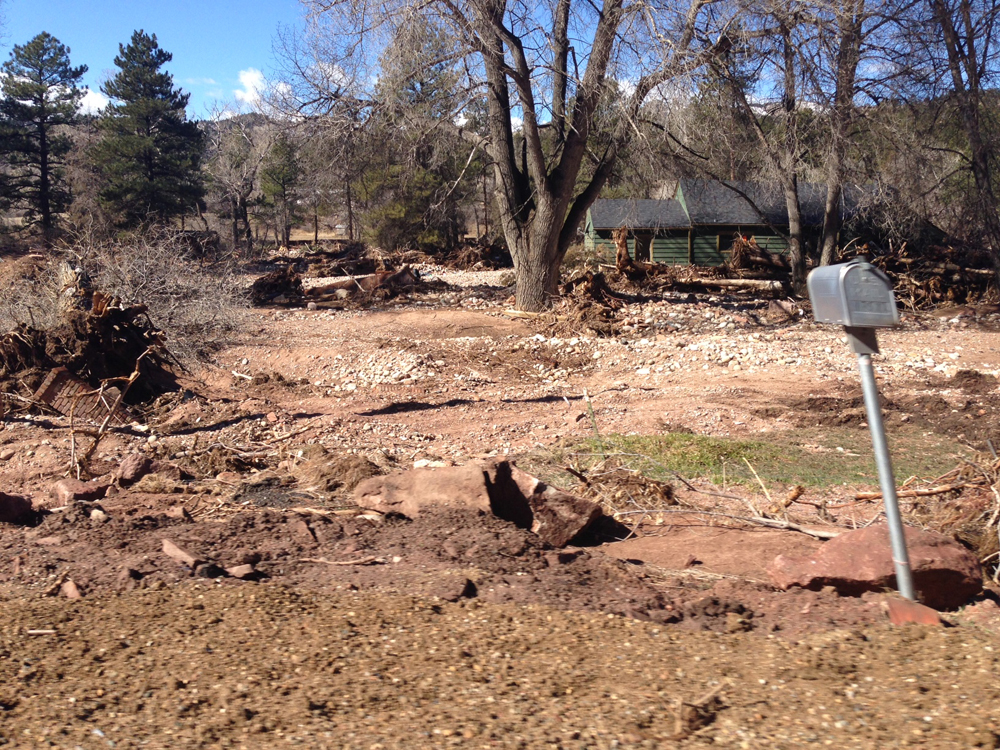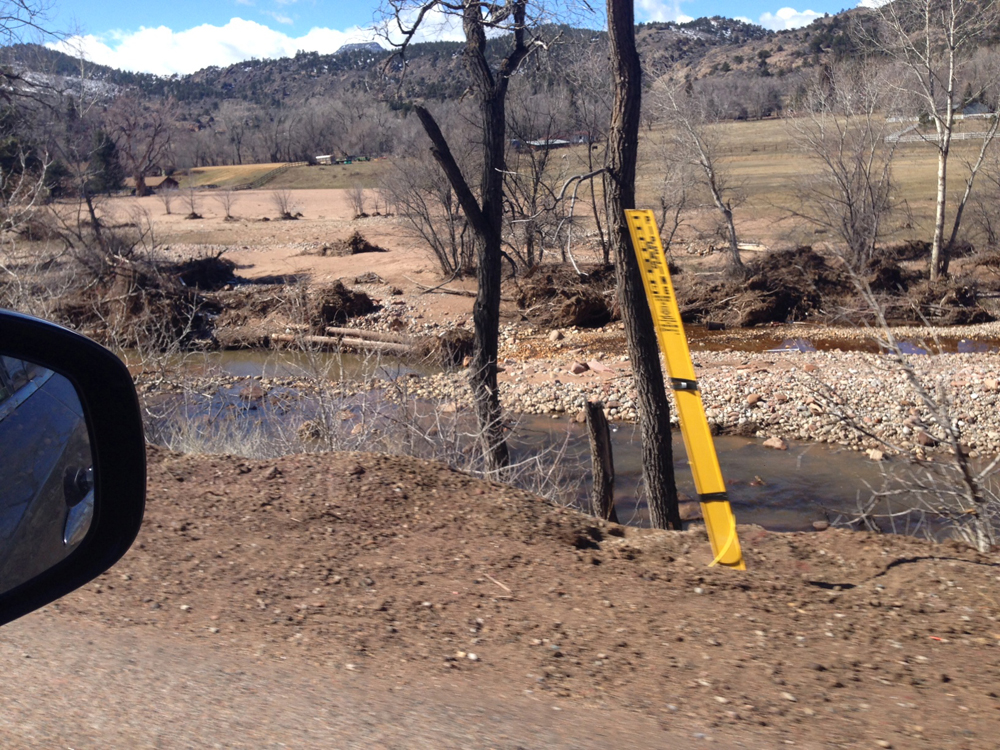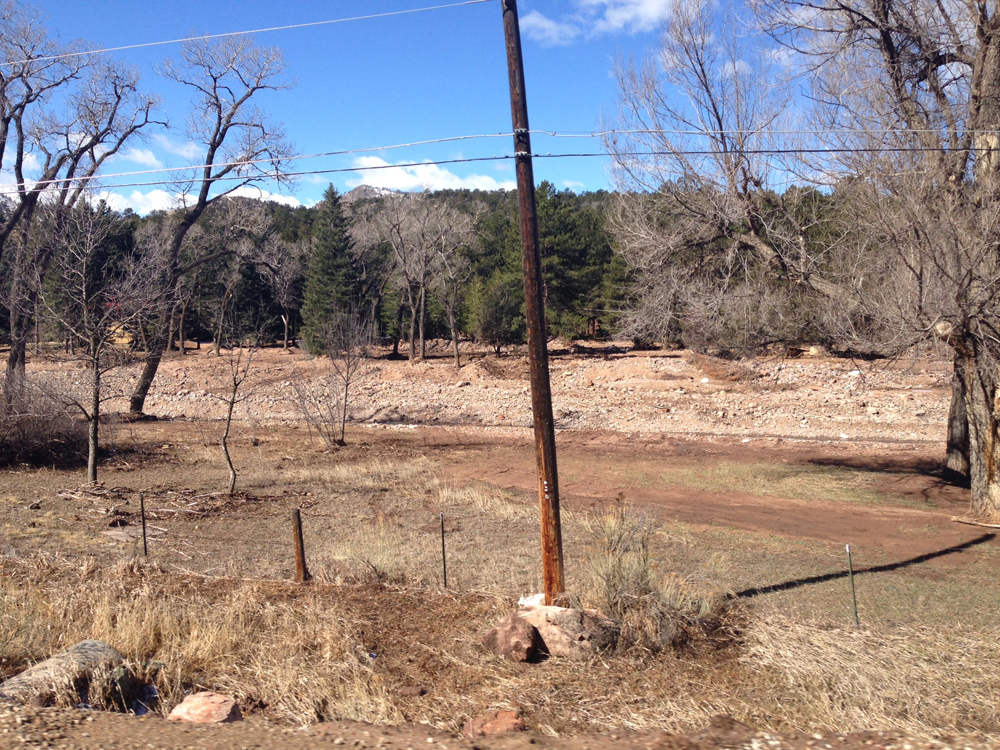 Want more Denver-area restaurant reviews? Check out my Mile High Vegan Eats page!