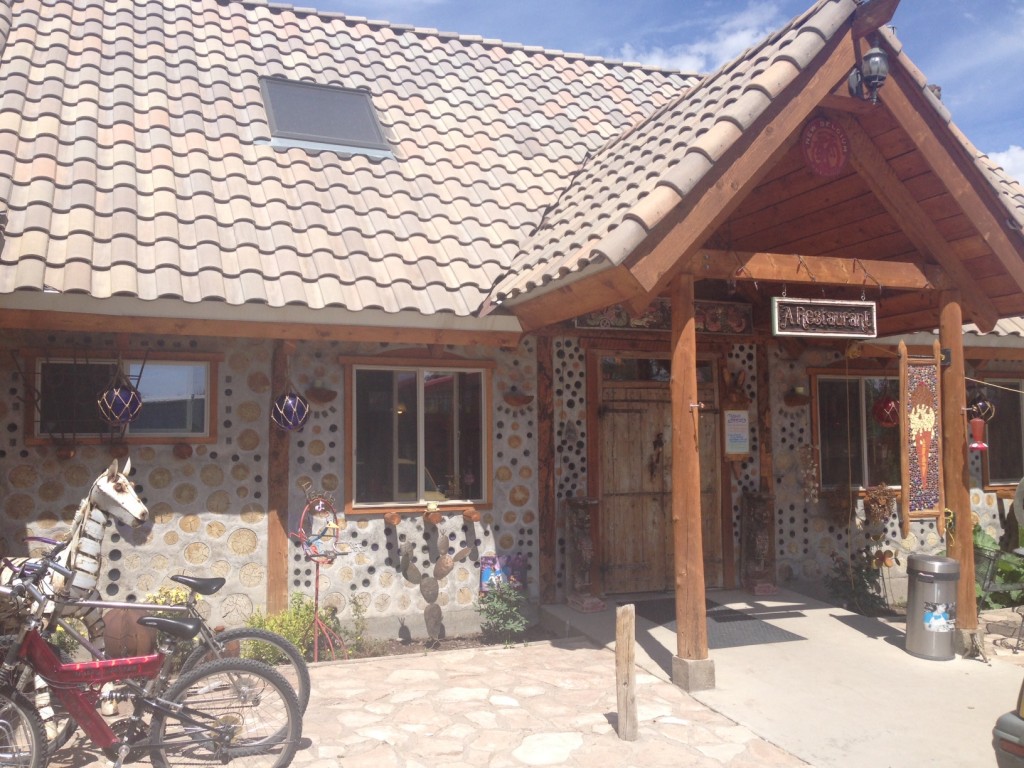 Located on the western edge of the San Luis Valley and on the Continental Divide Trail, the Peace of Art Cafe is a must stop for anyone traveling along CO 160. Traveling between the front range and Southwestern Colorado? Heading to Wolf Creek for some amazing powder, or to anywhere else in the area for the wondrous natural beauty? This is on your way!
I made my first visit on the way home from a weekend in Pagosa Springs, back in 2012(??), and then again this past fall after camping Saguache County (and then taking the scenic route through Lake City and Creede). Even if you're not specifically looking for the place, it's hard to miss…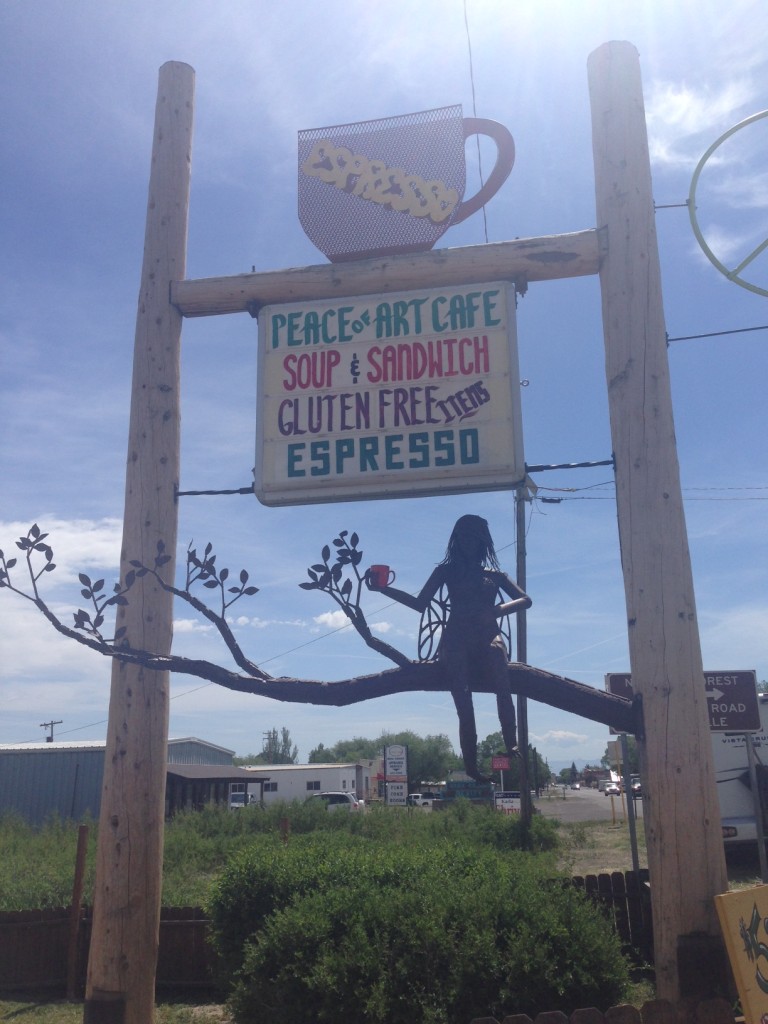 Especially if you're thinking to yourself "Man I wish there was a vegan restaurant around here somewhere…"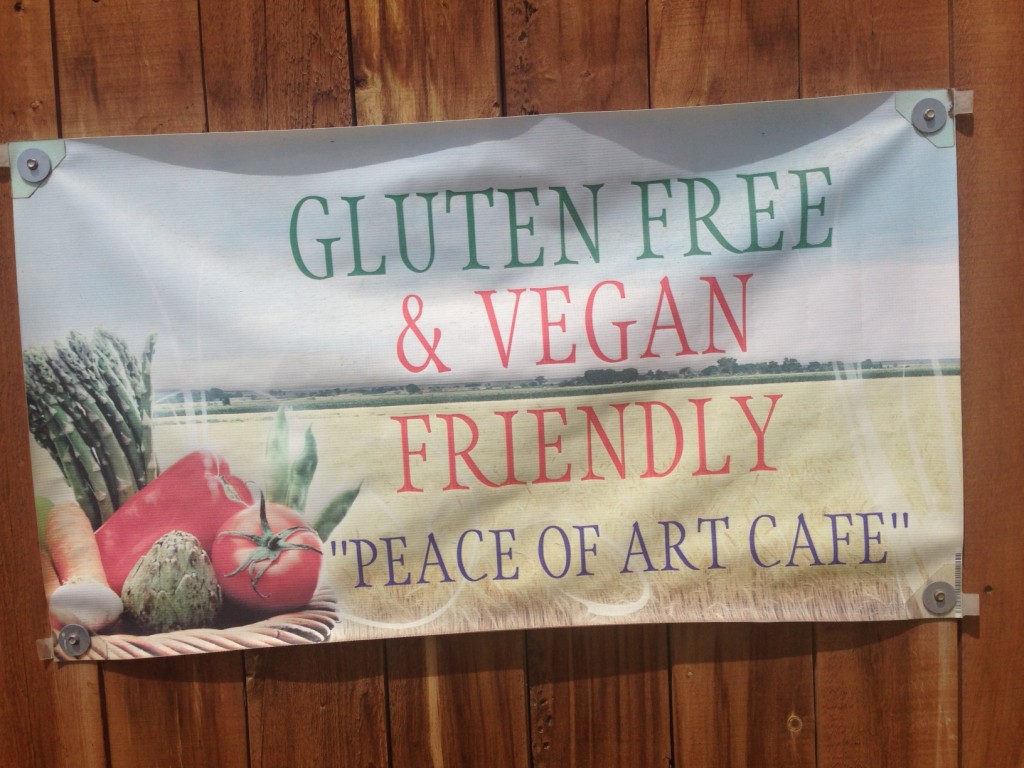 We were there just before lunchtime, and we knew this would be the last stop before the long push back to Denver (close to 4 hours), so we took this opportunity to pack our bellies with some healthy, delicious food!
I had the Vegan Breakfast Burrito, full of tofu scramble and smothered in green chile. It was served with fresh avocado and strawberries on the side.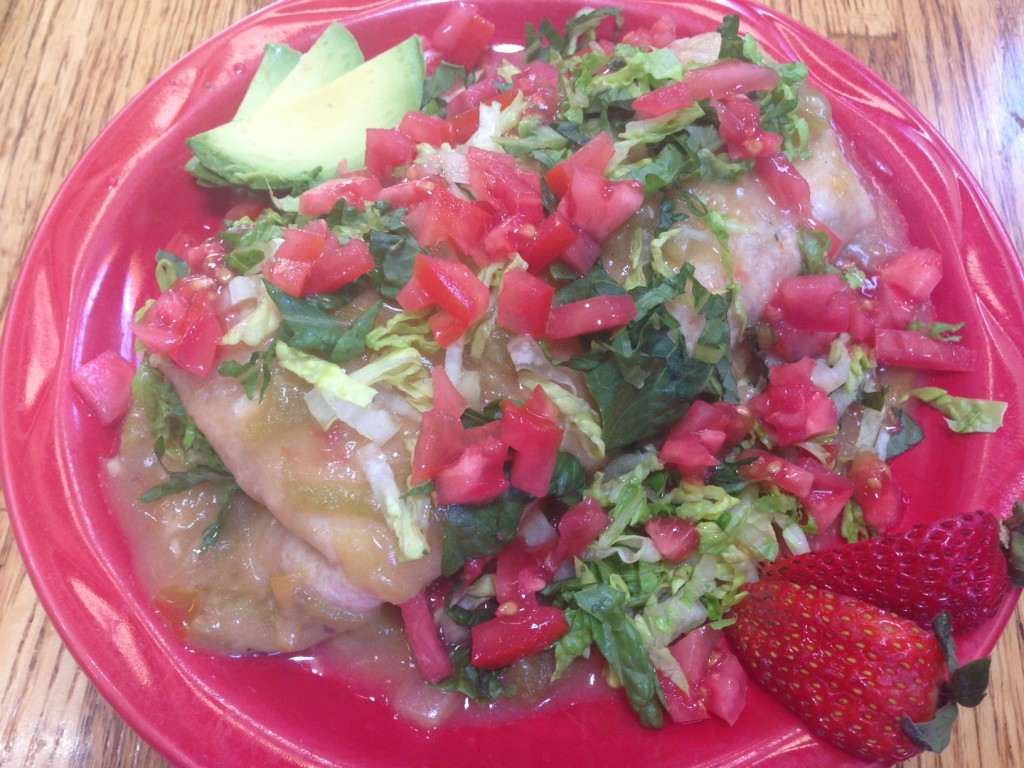 He had a veggie and hummus sandwich (not sure what it was called, but it was vegan!) and it came with chips and a really good quinoa salad, lots of flavor!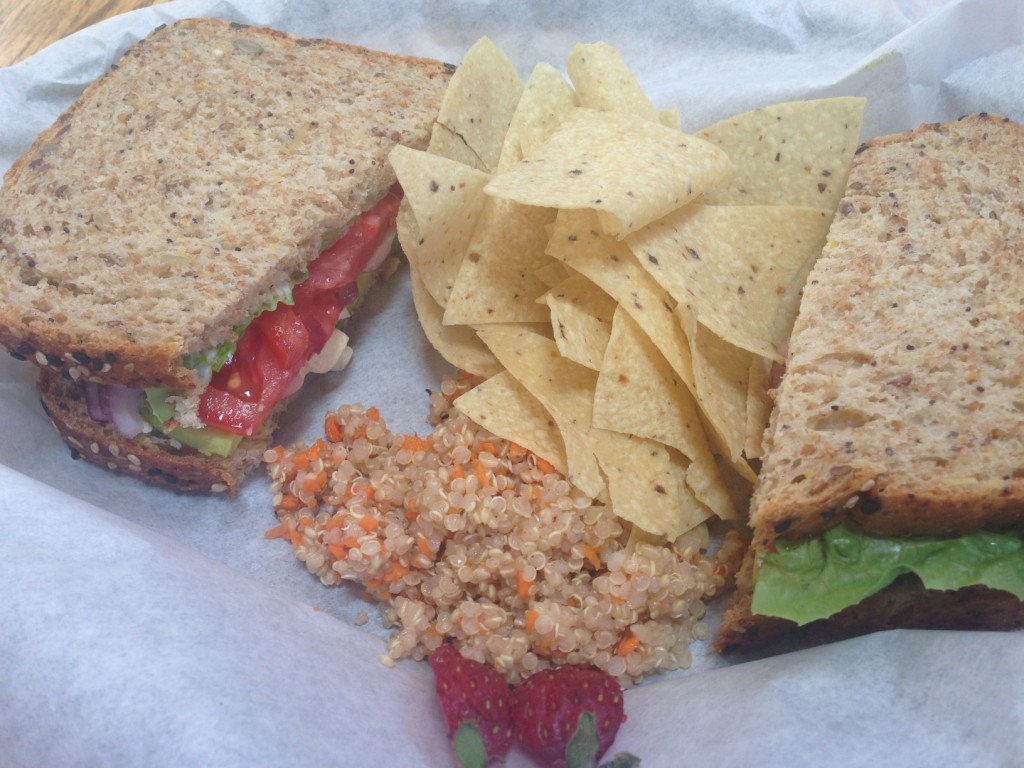 Not pictured? 2 glasses of wine and a vegan cookie. They have a pretty good wine, beer and booze selection, as well as lots of baked goods. They also have a fun shop (the Organic Peddler) which is great fun to browse through, and they sell everything from packaged foods to clothes. Know what else they have? A dog friendly walking area, and even a hostel and inn if you decide you want to stay a few days!
If you're planning a trip down that way, please check them out. If the weather is nice they have a great little outdoor seating area, and plenty of food to choose from (even for those crazy non-vegan folks, haha!)
Want more Denver-area restaurant reviews? Check out my Mile High Vegan Eats page!