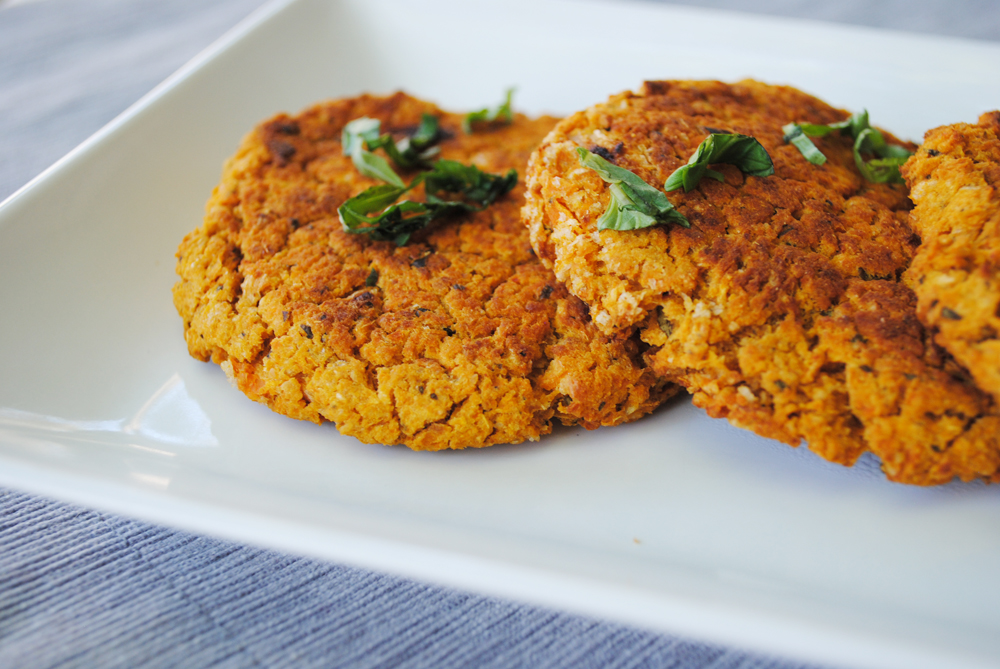 Do you love chickpea burgers? I do.
I know some people aren't as fond of them because they tend to be soft, even when properly cooked. But I don't mind that. I rather enjoy their texture, and I love how versatile those little beans are when it comes to flavors. Sweet basil is always a favorite, and I love a little heat too, which is what makes these Thai Basil Sweet n' Spicy Chickpea Burgers absolute heaven!
Not heaven? Putting together a really big piece of furniture from IKEA only to find out that the final (and most important) piece is broken. And they're out of stock, so you can't even hope to exchange it until next month. And in the meantime? Just live with that big, stupid, half-built island sitting on its side in the middle of your damn kitchen, thankyouverymuch!
I'm trying not to think about it, because it makes me so sad/angry. My kitchen is stuck in this maddening half-finished phase and it's getting more and more difficult to envision the end. I'm not going to share any pics because I want to wait until it's all done, but picture brand new walnut floors, white cabinets, and beautiful gray & black granite counters…. with awful green tile backsplash. Now add in the half-built island laying on its side, and that's my kitchen. It's chaos, and it hurts my head. Okay, I'm done whining. Thank you for listening reading.
I did managed to maneuver around the chaos for a couple hours this weekend, hence these delicious burgers!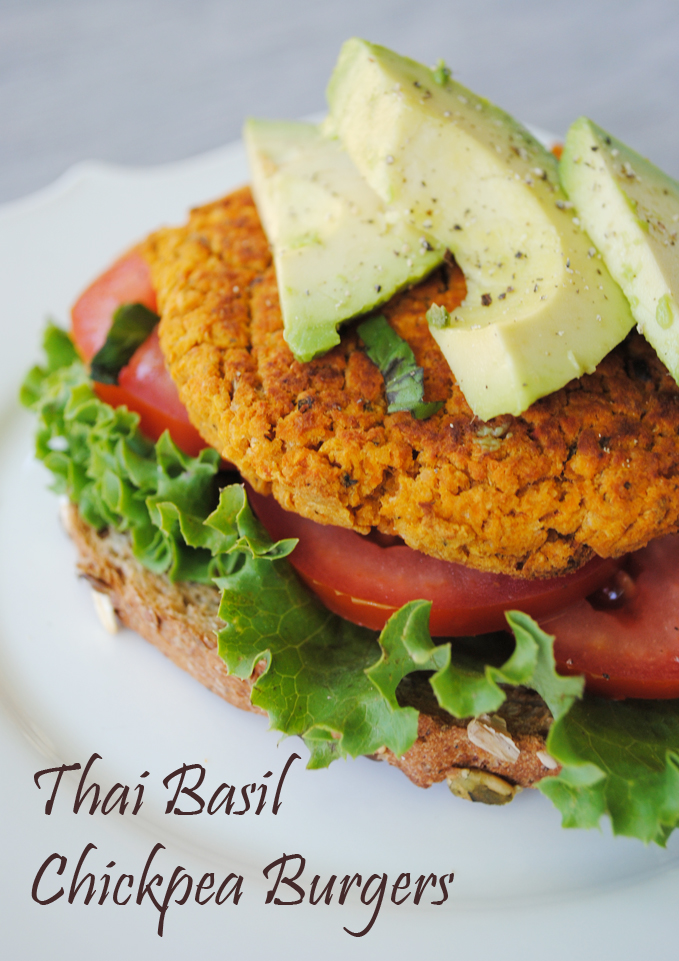 You know that bottle of Thai chili paste we all have sitting in our fridge? Sambal Oelek. It's a key element in this recipe. That, and fresh sweet basil, which to me, is the taste embodiment of summer. Each bite gives you a little heat and a little sweet.
I enjoyed mine on toasted Dave's Killer thin sliced super seed bread, with the usual accouterments – lettuce, tomato, avocado, and a bit of Vegenaise. Yum.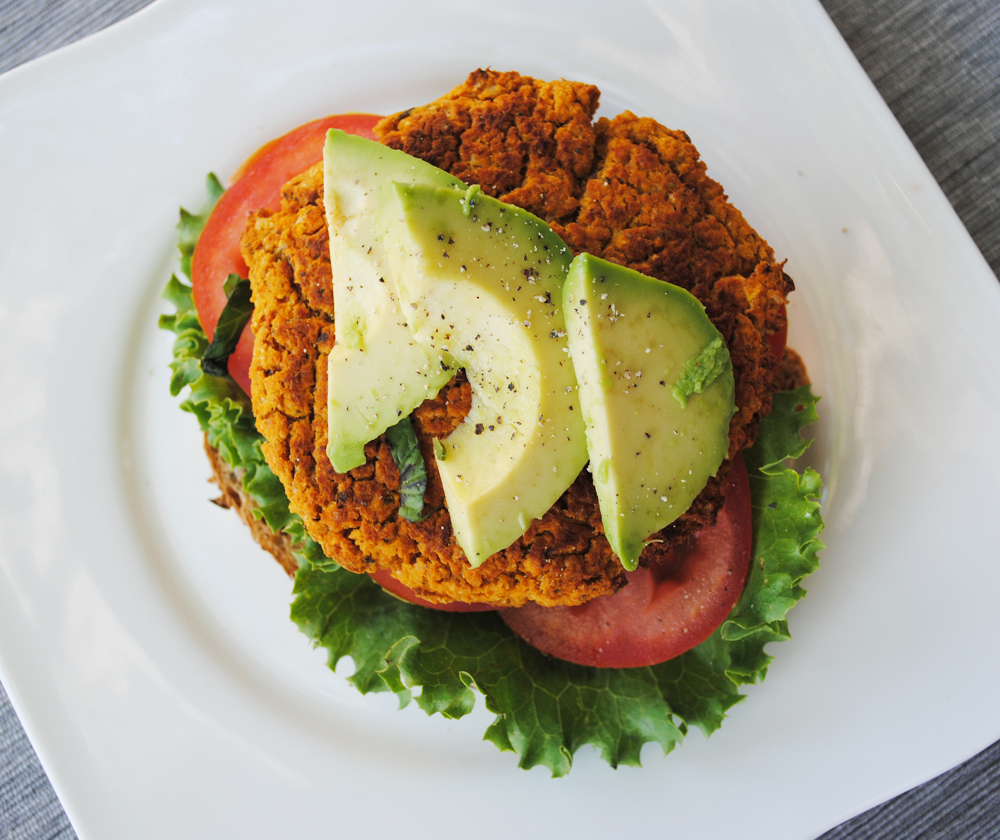 These burgers will make you glad summer isn't over just yet!
---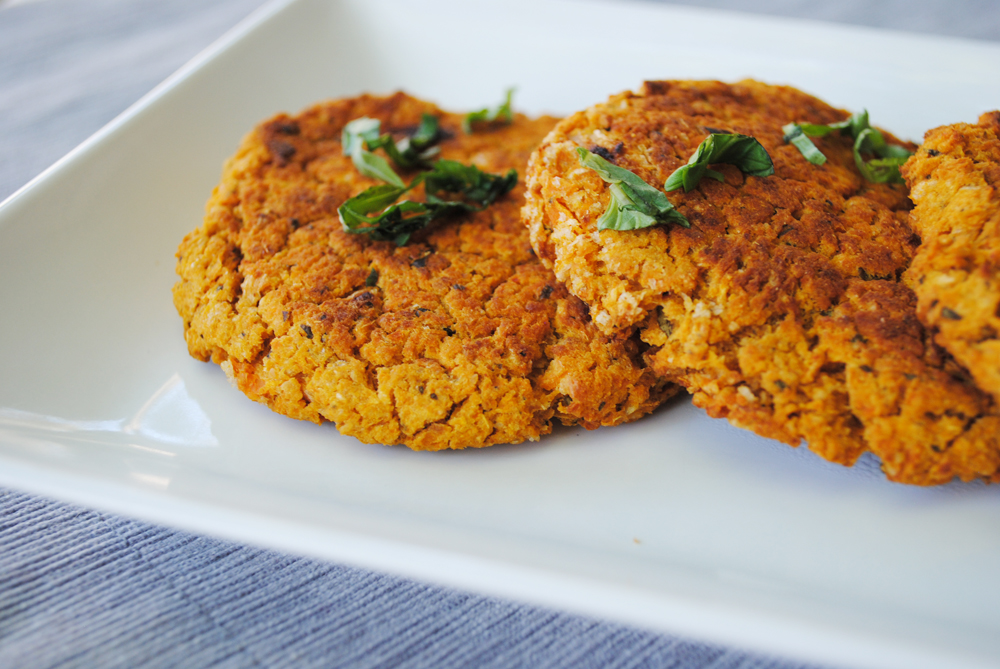 Thai Basil Chickpea Burgers
2015-08-11 10:40:47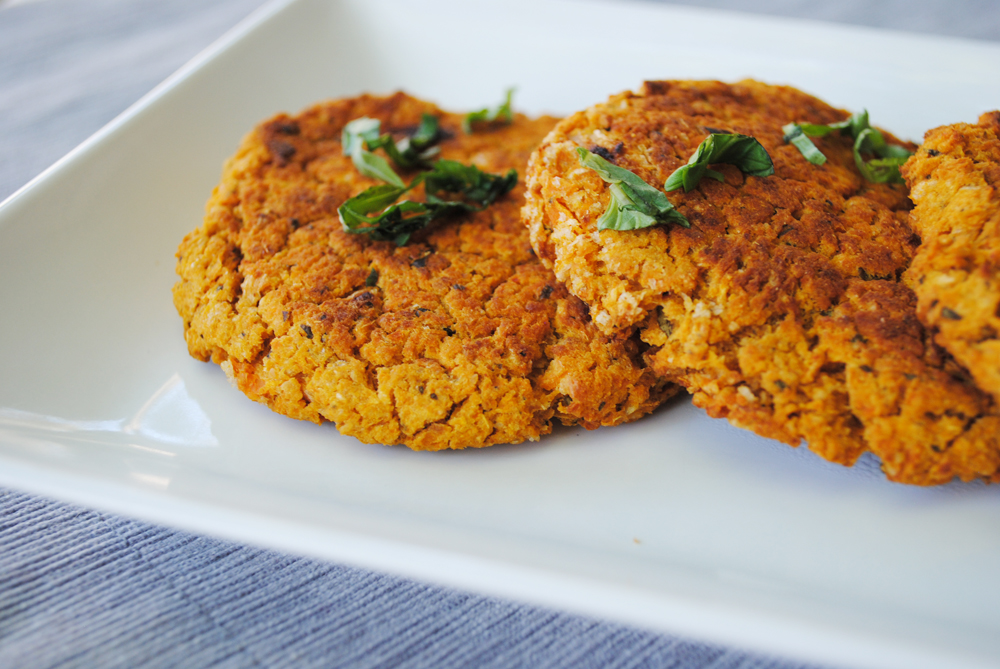 Ingredients
1 medium sweet potato, peeled and chopped
1 small onion, chopped
1 can chickpeas, drained and rinsed
12-14 sweet basil leaves, torn
1 tablespoon (at least!) Thai chili paste (Sambal Oelek)
1 teaspoon salt
1 teaspoon lime juice
1/2 to 1 cup panko crumbs
Instructions
Microwave the potato until soft. Place onion and potato in the food processor and pulse 4-5 times.
Add the beans, basil, chili paste, salt, and lime juice, and blend until mostly smooth, scraping the sides of the bowl as necessary. Add the panko (starting with 1/2 a cup), stirring in by hand. Add more until you get a consistency you can shape into patties.
Refrigerate mix (you can leave it in the food processor bowl) for at least 30 minutes (a couple hours is ideal, but you don't always have time).
Preheat oven to 400 and lightly coat a baking sheet with non-stick spray. Shape the mix into 6 patties and bake for 35-40 minutes, flipping once. If you want more color, finish under the broiler for 30-60 seconds.
Notes
1 tablespoon of the chili paste will give you just a taste of heat. If you enjoy spicy, add more!
That Was Vegan? http://www.thatwasvegan.com/