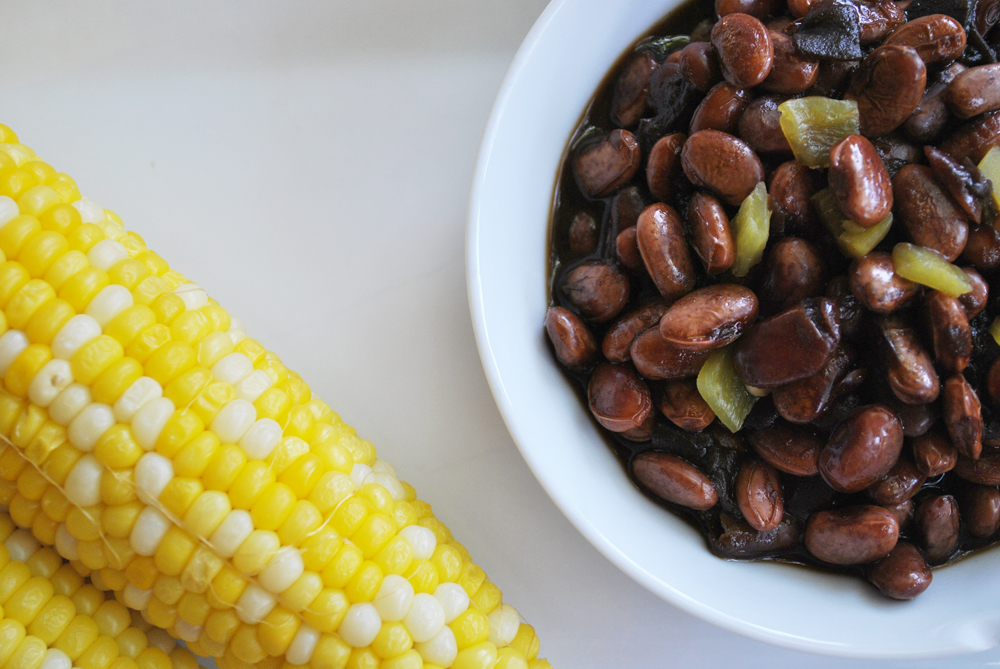 Another weekend over, and this was a good one! One Friday night a month my very favorite thing occurs: Vegan pizza. In a buffet.
My pal Cynthia and I met at the Bonnie Brae Tavern for drinks, gossip, and pizza (but not necessarily in that order):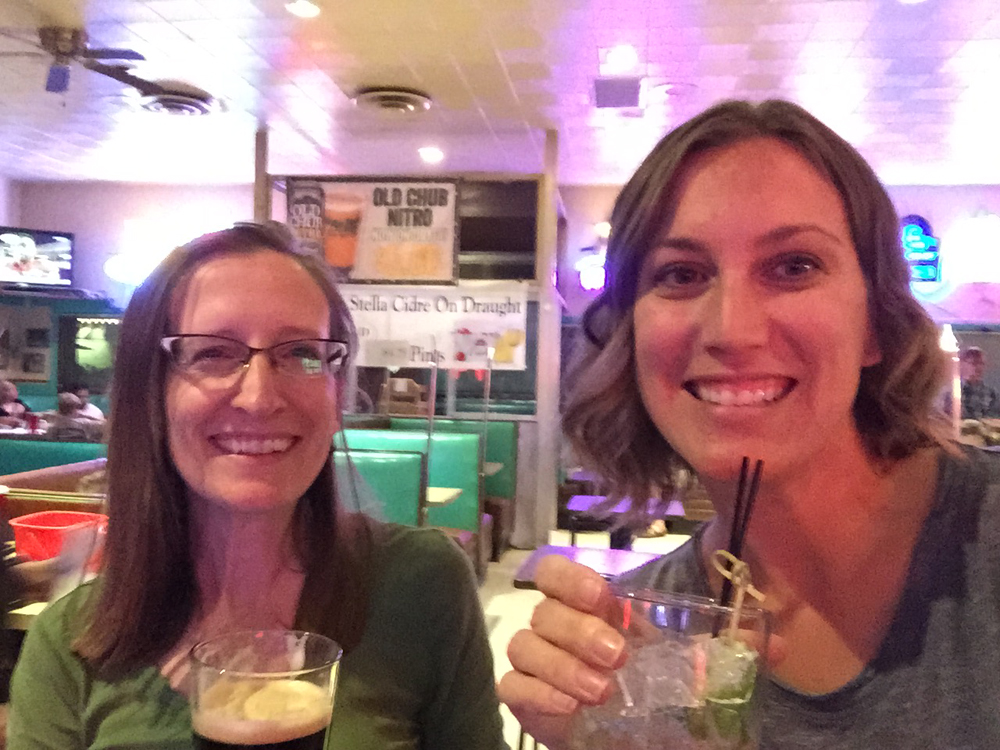 Oh and that pizza! From left to right… Pepperoni, artichoke, and peppers; Kale, mushroom and onion with cashew cheese; Refried beans with green chile; BBQ jackfruit with pineapples and a whole mess of veggies!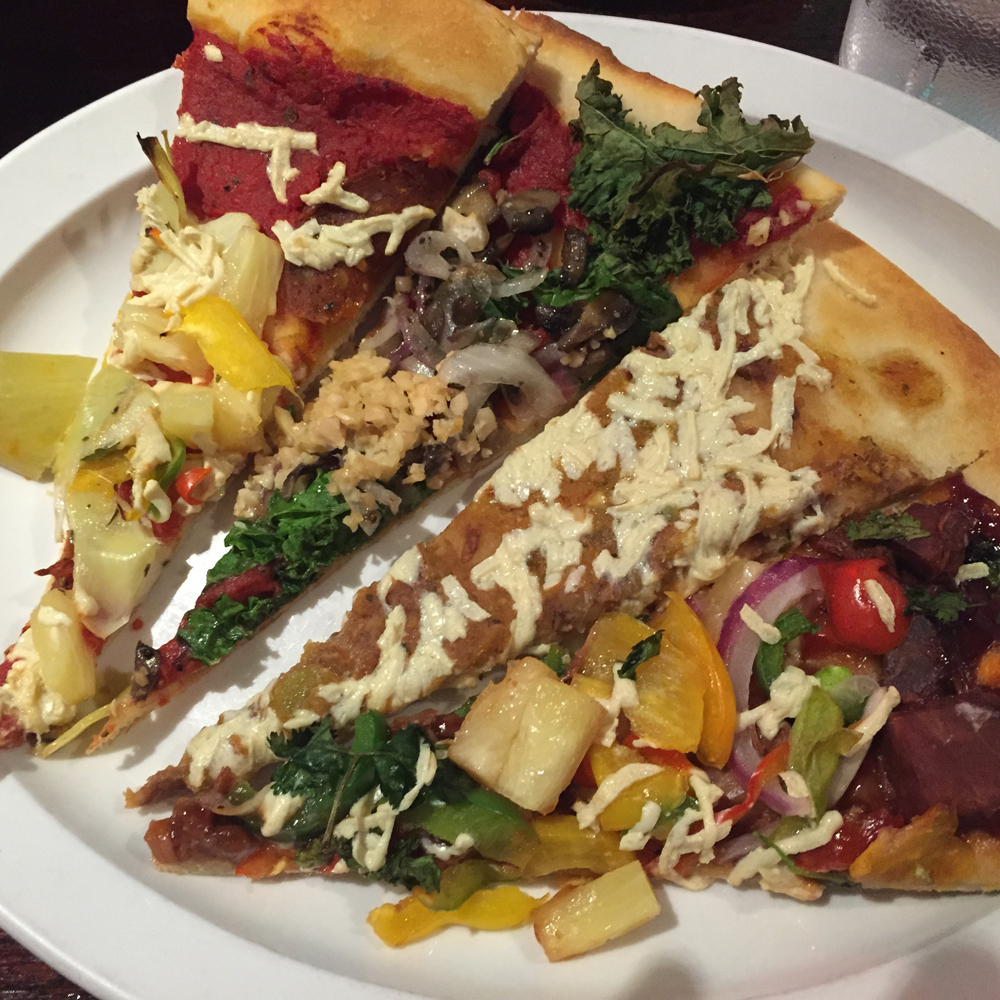 Caprese; Pesto with chick'n, peppers and onions; Cheeseburger with pickles (!!); and Buffalo chick'n. ALL. SO. GOOD.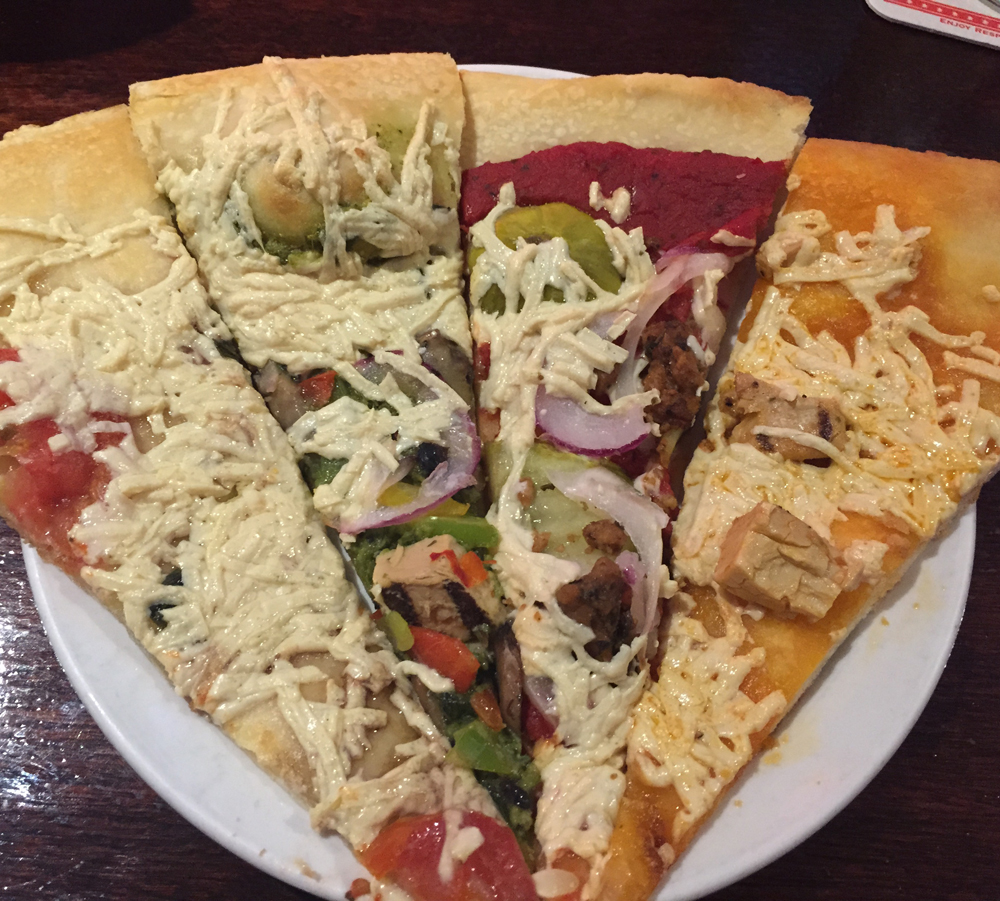 Yes, I ate all that. Plus a little piece of dessert pizza, which was Cinnamon Roll. Yum. Those are pretty tiny slices though, so I feel like I probably only ate 4 real slices of pizza. Stop judging me!
I also finally removed that ugly green backsplash tile in my kitchen, hooray! When the kitchen is done I'll share everything, but here's a sneak peak of what it was looking like…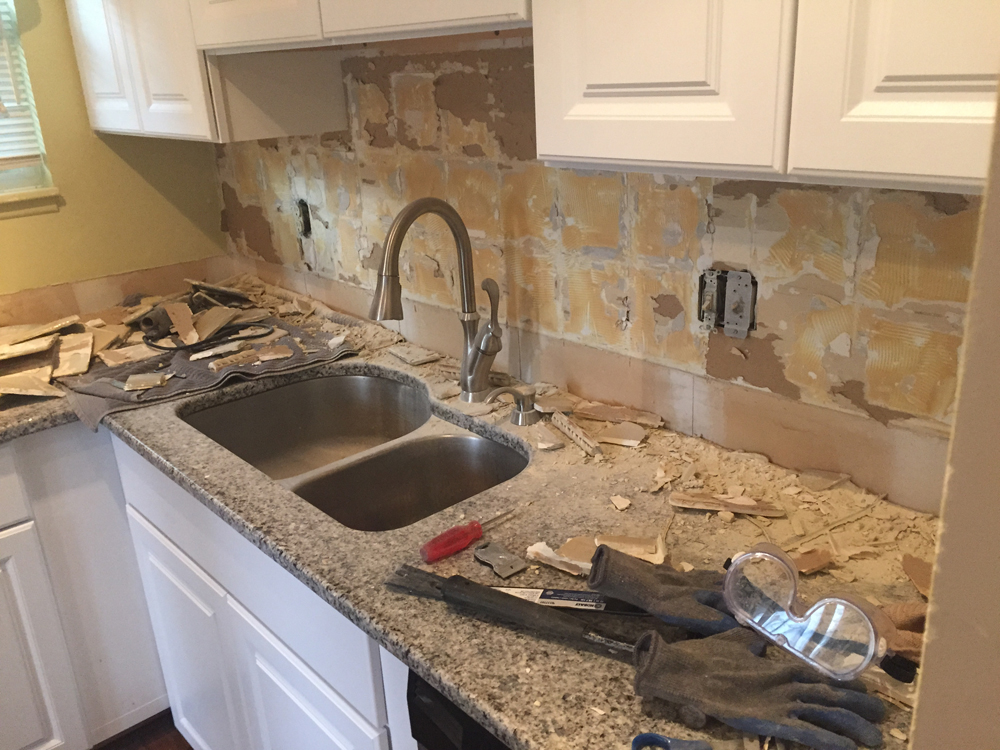 Awful, right? It took me all day to make that mess – I had no idea how much work it was going to be! It's done now though, and cleaned up. I'm spending time each night this week, after work, peeling off the nasty glue stuff, so I can patch it up next weekend. I really can't wait for the kitchen to be done.
I also went hiking, and on Sunday Lauren and her adorable little baby Hannah (the infamous photobombing baby!) came up for lunch. We ate sooo much. It was insane. And for some reason I didn't take any pictures… probably because my phone was in Hannah's mouth..?
I'm also about ready for summer to be over. It's too hot! I'm craving the cool crisp days of fall, hiking among the changing leaves, and drinking bloody marys while watching football (#SundayFunday). But as long as summer is still here, I'm going to keep enjoying the summery food… like grilled veggie dogs! And in this case, Green Chile Baked Bean Veggie Dogs!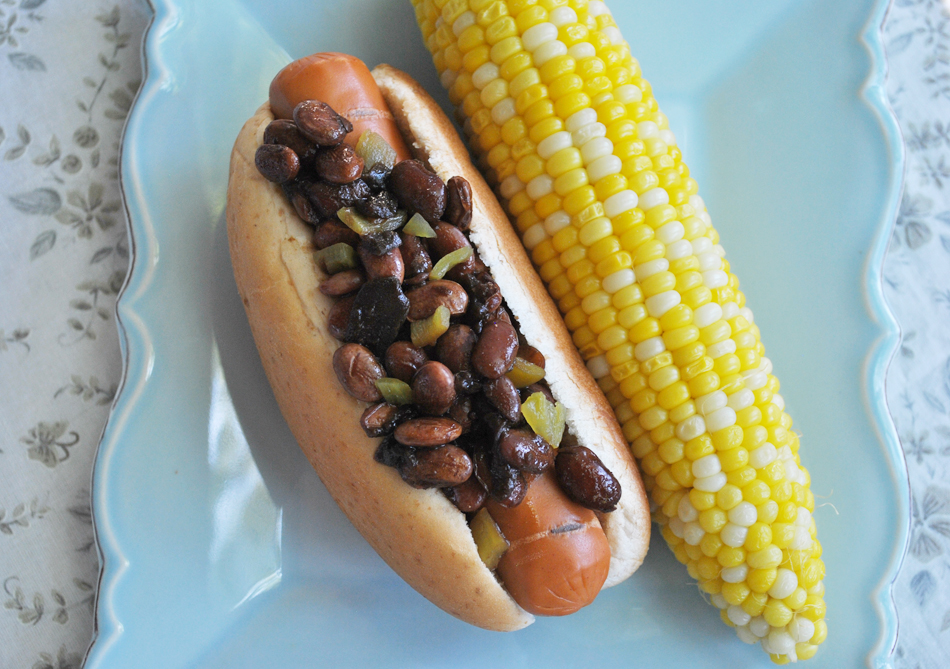 I used the recipe for Maple Baked Beans from Oh She Glows, and added in a couple roasted Hatch green chilies, all diced up.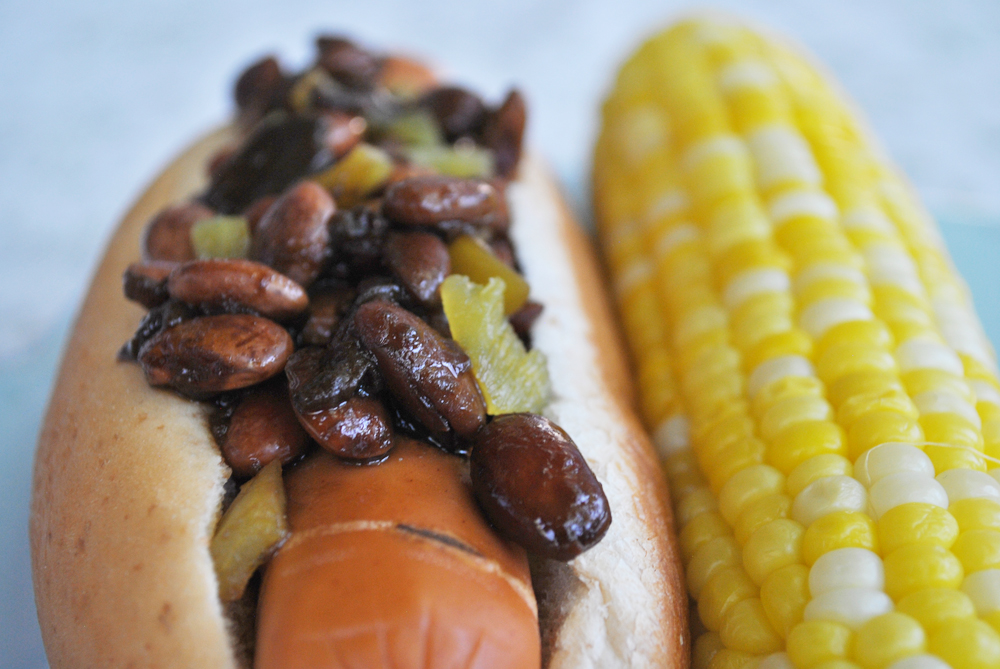 Just grill up your favorite veggie dog (I use Smart Dogs usually) and some whole wheat buns, and that's it! And some sweet corn, because what is summer without sweet corn?