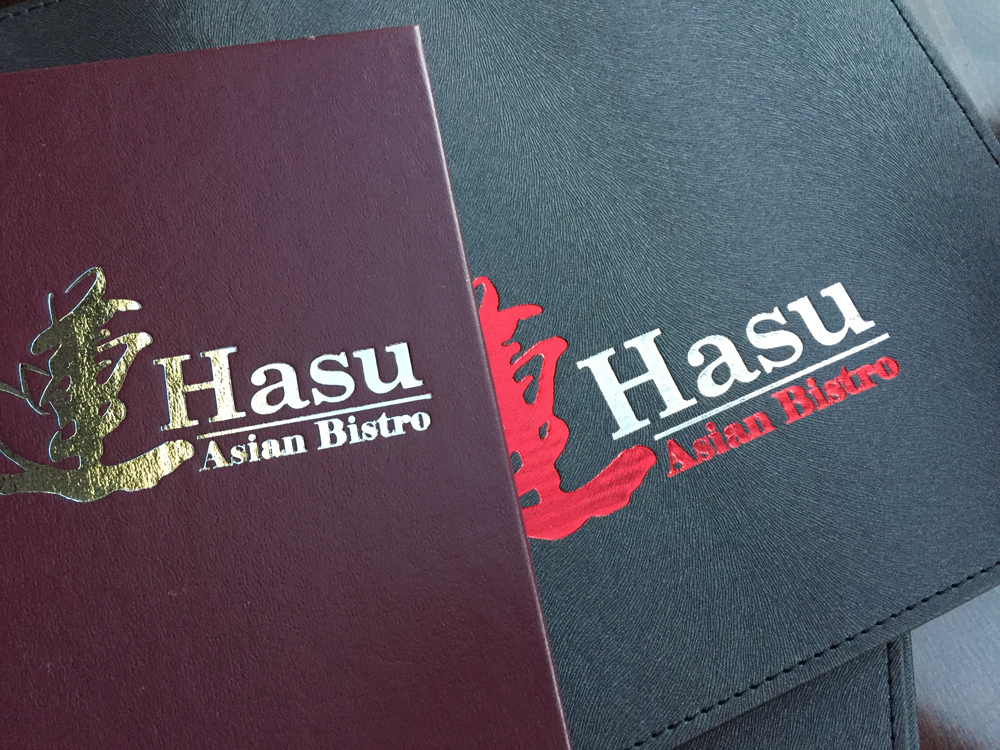 Repeat after me: Vegan. Sushi. Vegan sushi. VEGAN SUSHI!
Granted, it's not an entirely vegan restaurant, so if being in the same room as raw fish is a problem for you, sorry. But if you're like me, and used to love sushi in your pregan life, finding places like Hasu Asian Bistro with delicious plant-based options is very exciting.
I always start with the miso soup: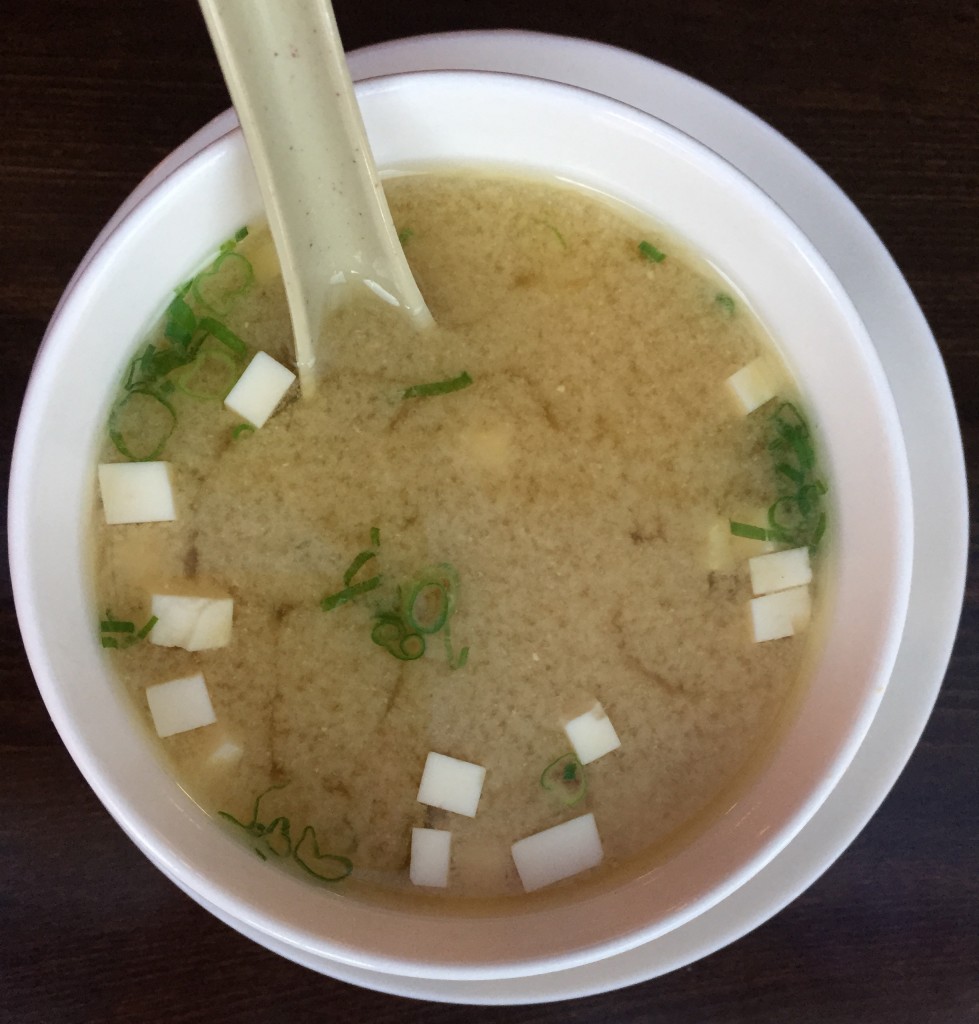 So flavorful and I love the little cubes of tofu.
Another no-brainer? Ordering the edamame of course!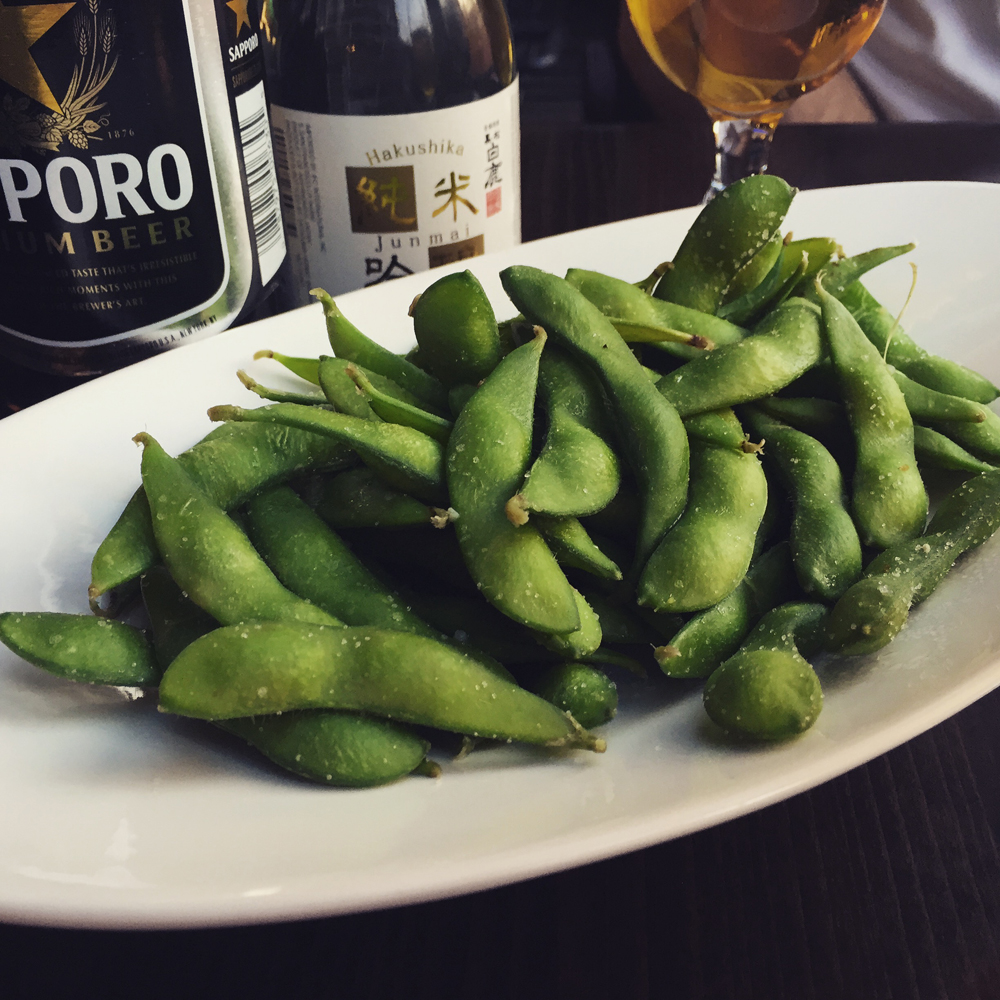 And always, always… beer and sake.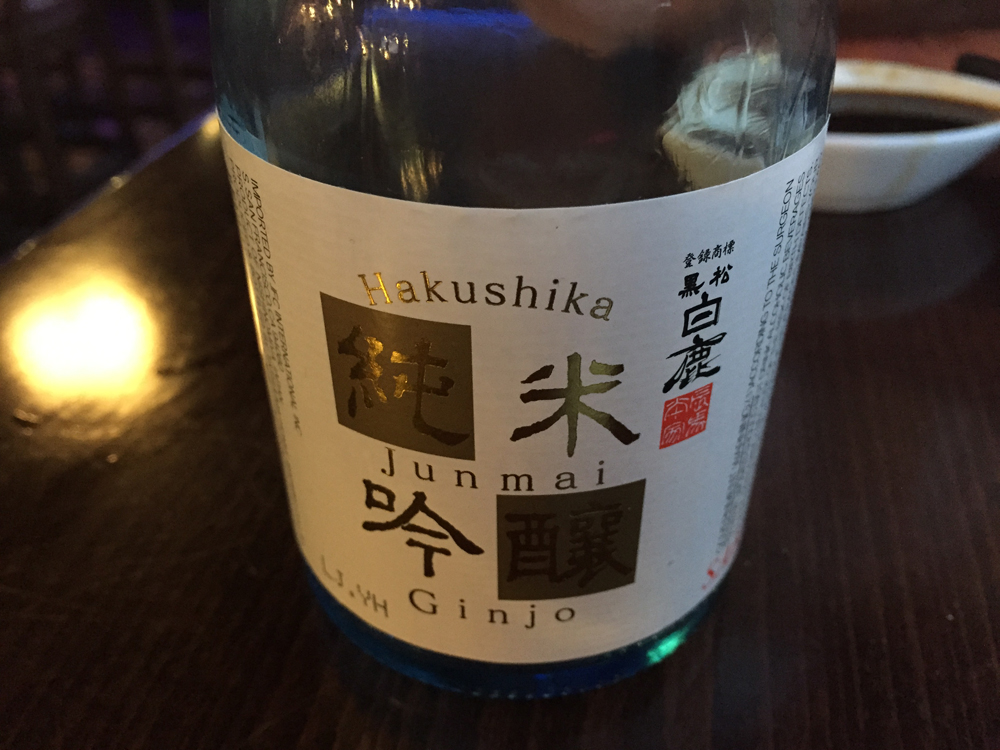 As for the actual sushi rolls? Well! I'm glad you asked…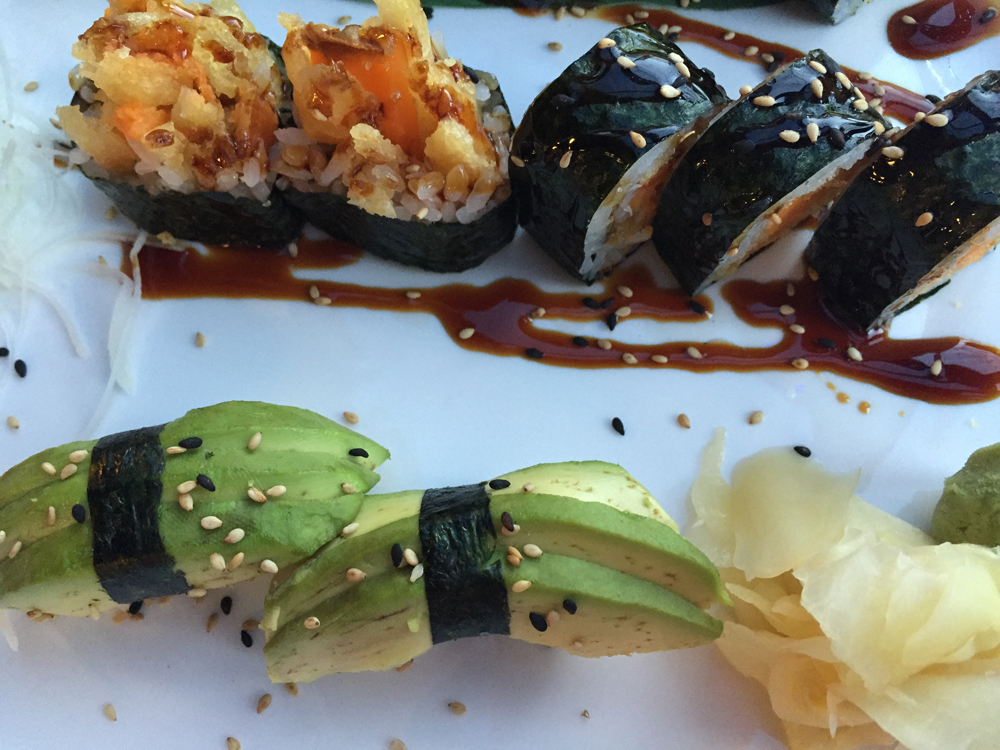 On this visit, I had the Sweet Potato Roll, which is tempura and has a little bit of avocado in it. I also had the Avocado Sushi, where the pieces of avocado are served on rice, as if they were a piece of fish. Both were very delicious. And no, that's not fish sauce drizzled on the plate. I'm blanking on what it was called, but it was fully vegan.
They have other veg options too, including:
Tofu Inari
Asparagus Sushi
Cucumber Roll
Green Roll (tempura broccoli FTW!)
AAC Roll (asparagus, avocado, cuke – yes please)
Asparagus Tempura Roll
And quite a few others!
One of the things I really like about eating (vegan) sushi is how delicate and pretty everything is. And eating with chopsticks. And warm sake. Ohhhhh the sake! I also really prefer fancier sushi spots, and Hasu is that! It's located in Cherry Creek, and is very nice inside. We sat in the bar area looking out onto Steele St., on a Friday evening. It was very quiet, and very enjoyable. Definitely a good date spot!
Want more Denver-area restaurant reviews? Check out my Mile High Vegan Eats page!