If you haven't tried jackfruit as a meat substitute, you need to. It's very interesting how much it looks like shredded meat! I've had it as part of vegan dishes at a couple different restaurants, but never tried it at home… until now. Upton's Naturals (yes, the seitan guys) has gotten into the jackfruit game and sent me their two new flavors to try: Bar-B-Que Jackfruit and Chili Lime Carnitas Jackfruit!
The BBQ flavor was hands-down my fave- I enjoyed it over a couple of meals. Once on toast with melted Follow Your Heart vegan cheddar, and once mixed with rice and beans. Yum. The BBQ flavor was strong but not overwhelming.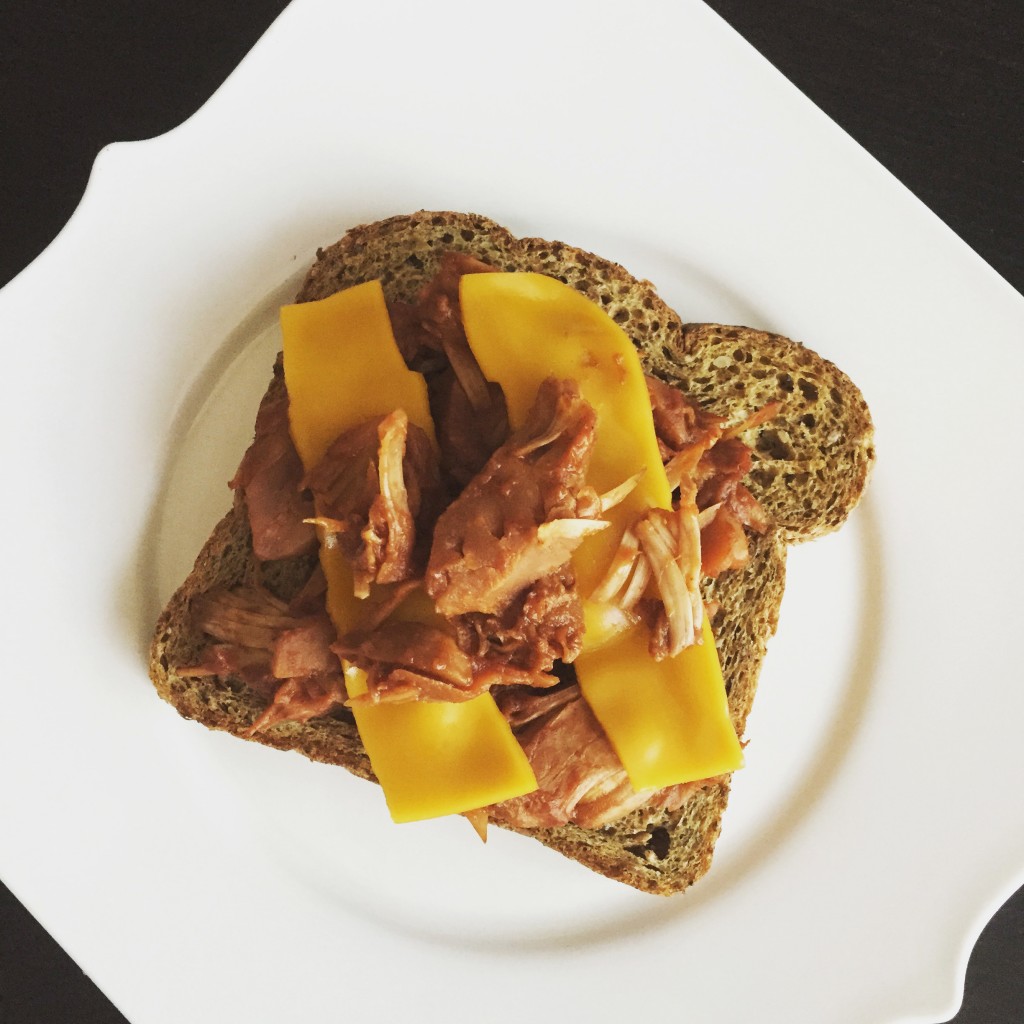 I served the Chili Lime Carnitas to Lauren and her baby Hannah on crackers with avocado. Lauren and I weren't wild about this flavor, but the baby was. She couldn't get enough!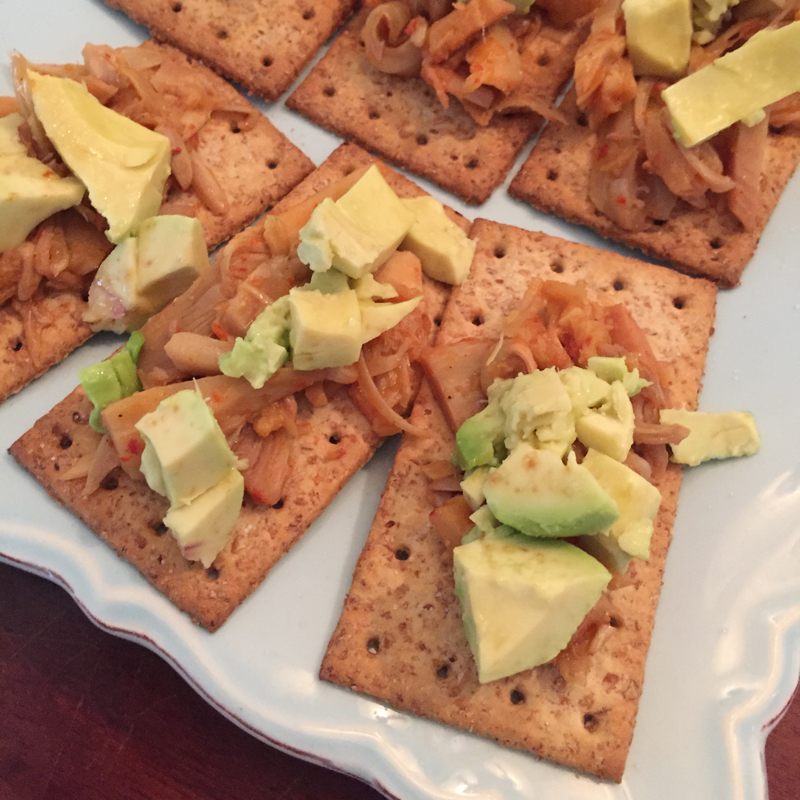 I've found that people either love or hate jackfruit. Yes, it looks like pulled pork, but the texture isn't really like that at all. It's not even like seitan or other mock meats. It's soft, like the veggie that it is. Which makes sense, but if you're expecting something more dense and chewy, you might be disappointed. Still, it's worth trying, especially now that Upton's has made it so easy to try! Find local retailers here, and if you're a super fan order your t-shirt here!
*I was provided free product to review but the opinions are 100% mine!