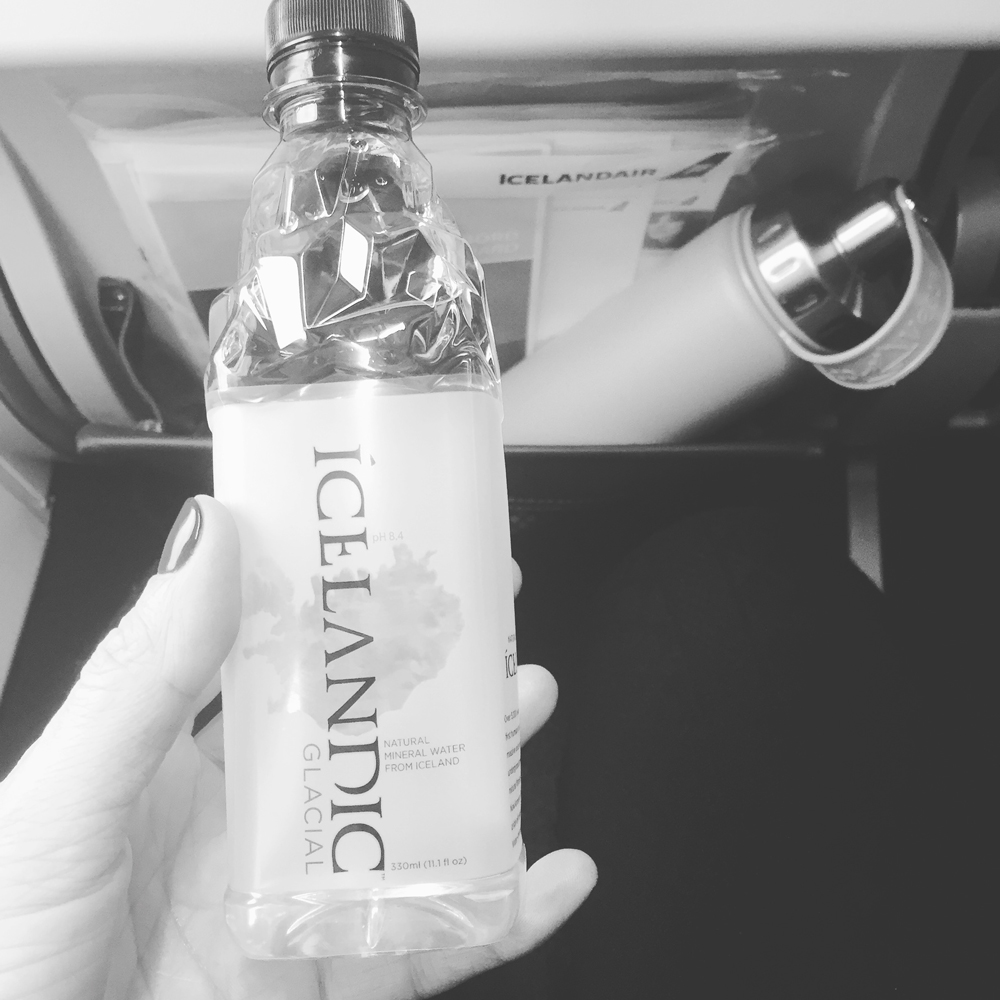 If you had asked me 4 years ago what my favorite city was, I'd have said Toronto. In 2013 Toronto was replaced by Chiang Mai, Thailand. Ask me today… and I'd probably have to say Reykjavik.
My girl Chelsea and I just returned from a week in Iceland, and it was amazing. Breathtaking. Eye-opening. Wonderful. So many new adventures and experiences and tastes and smells, I hardly know where to begin! The people were open and kind. They all spoke English very well. The weather wasn't nearly as cold as I expected. It was around freezing most of the time, but coming from Colorado I'm used to that. In fact, many days it was actually more temperate in Reykjavik than it was back home!
Our first day there was a bit mind-boggling. We landed at 7am to pitch blackness, which didn't let up till the sun rose around 10. That was a difficult adjustment. We checked into our Airbnb apartment (right at the beginning of Austurstræti, the street with all the bars and restaurants and shops you'll want to be near!), had a quick breakfast, then visited Vesturbaejarlaug, a public pool/spa right near downtown. It was maybe a 15 minute walk from our apartment, and completely worth it. The pools are all naturally heated with the geothermic water, and SO relaxing. Exactly what we needed after an overnight flight.
From there it was just a few more minutes down to the water's edge…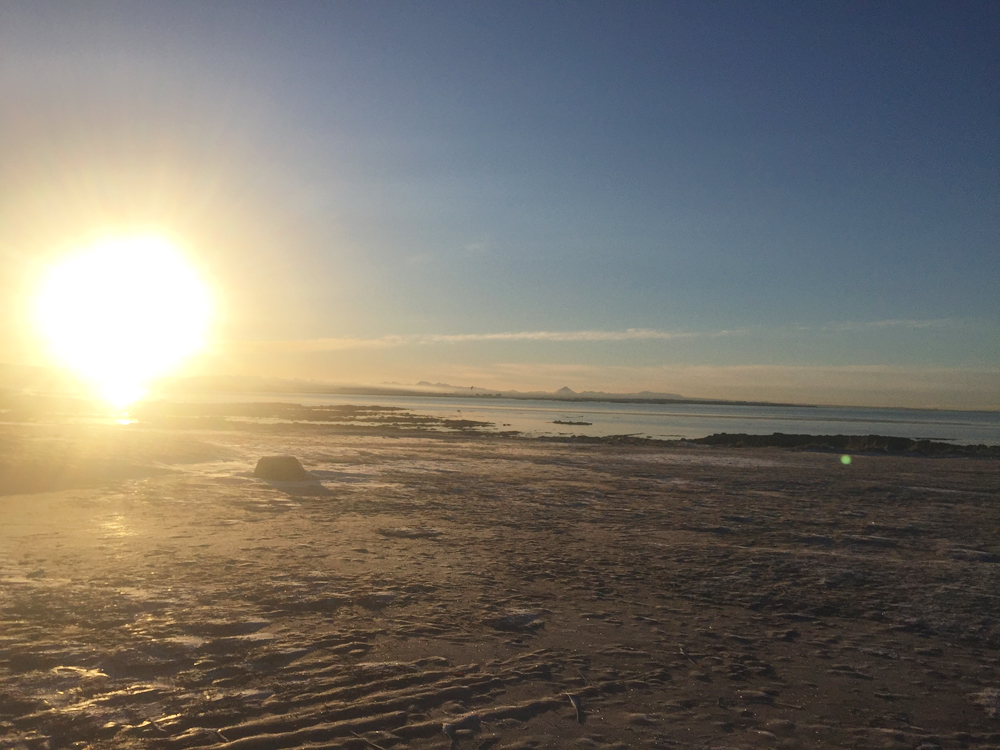 I don't remember what time it was exactly, maybe around 2:00, so right around what passes for mid-day in winter Iceland. As you can see, the sun doesn't get very high up in the sky this time of year.
It was only around 4pm by the time we got back to the apartment, and the only thing we knew for sure what that we needed to stay up at least until 8 or 9, otherwise we wouldn't adjust to the time difference (7 hours ahead of Colorado), and we'd end up jet-lagged and miserable. We decided to head out for a happy hour drink and some dinner. We were gross and unshowered and there wasn't a speck of make-up in sight, but we didn't care. We just wanted to stay awake.
A lot of the bars in Reykjavik do offer happy hour specials, but they seem to be just for tourists, and were all pretty empty. Icelanders don't go out until midnight, and the bars there stay open until 4am on weekends. But we didn't care! We found some local lager…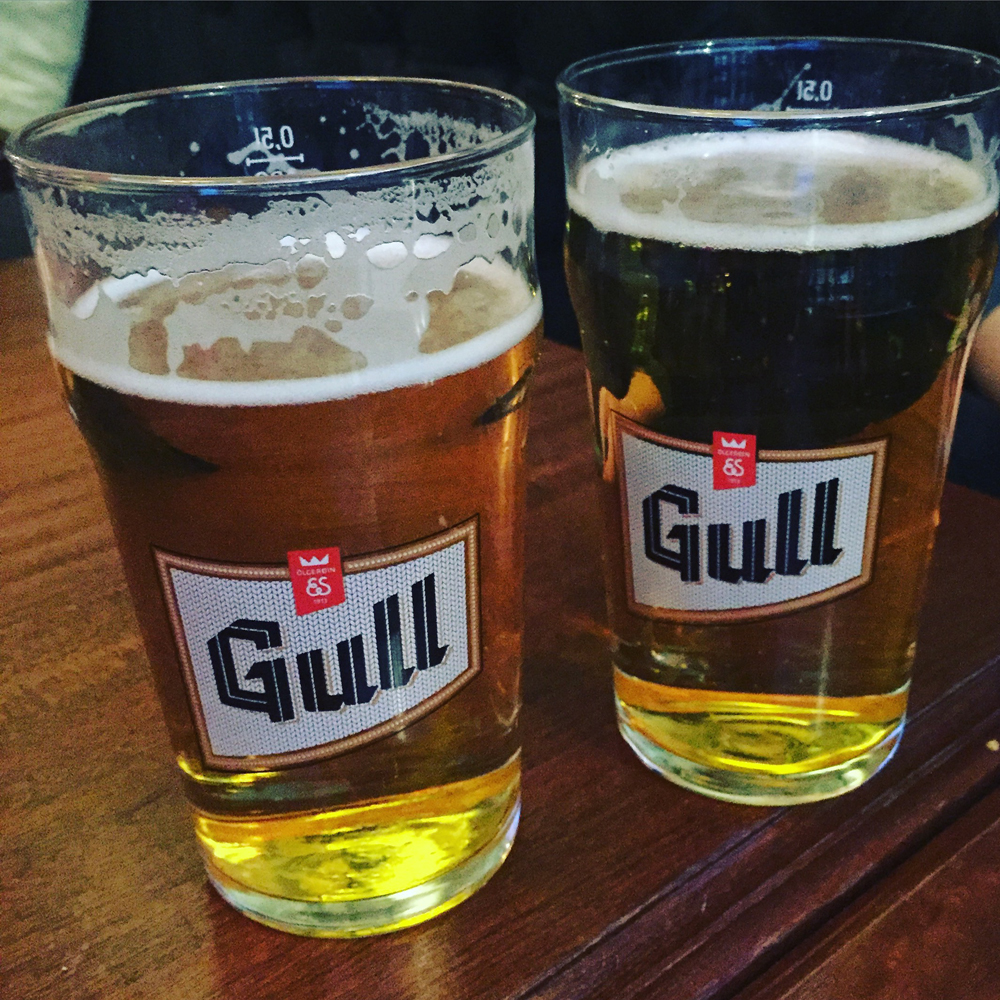 Some delicious vegan options (for me, Chels is omni)…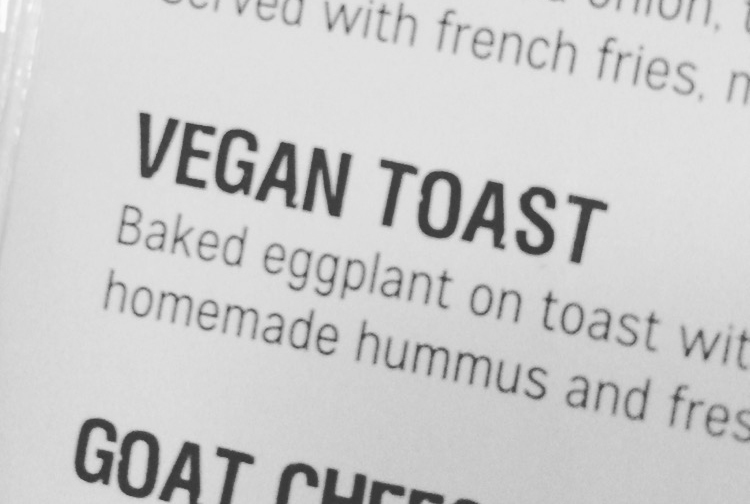 And best of all, a new friend!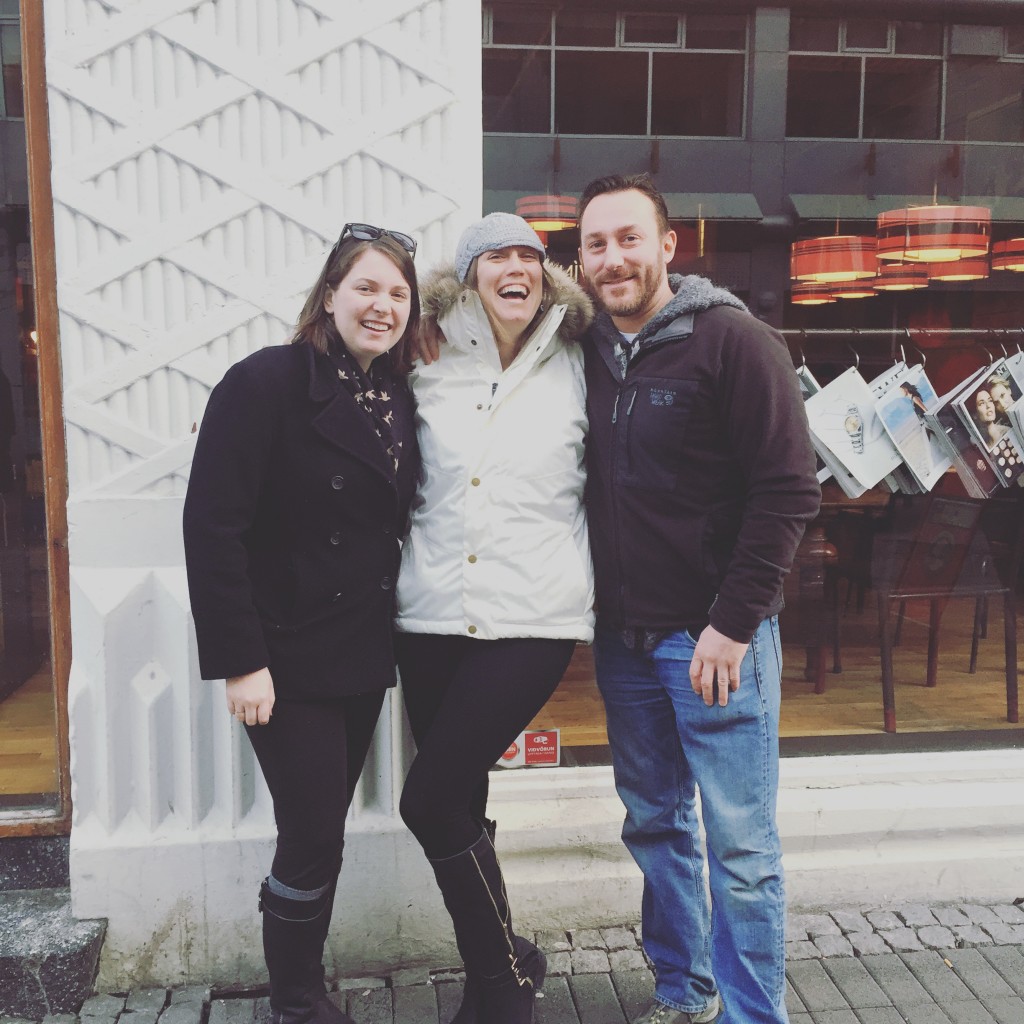 Meet Jesse. He's American, super nice, and was the best tour guide we could've hoped for. The three of us were fast friends and spent a lot of the next week together.
Chelsea and I woke up early the next morning to go snorkeling at Silfra, something I highly recommend you do if you make it to Iceland! We used Dive.is, and they were great. Picked us up outside our apartment and made the whole day enjoyable. But, of course, they couldn't change the temperature of the water, which as you can see below, was more than a tad chilly…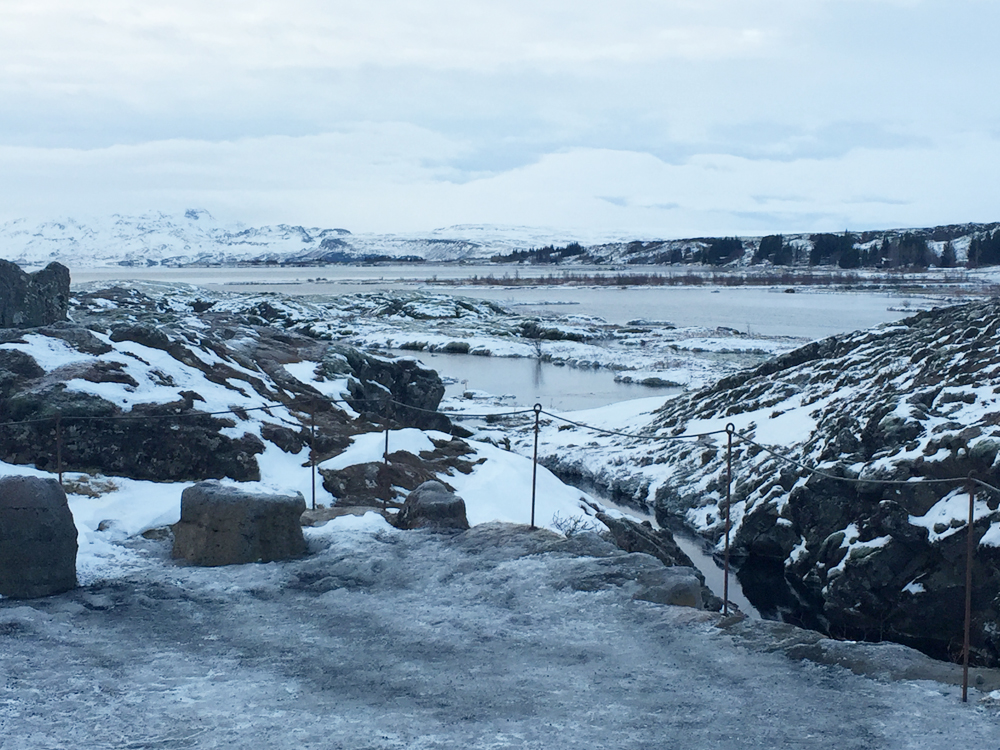 Silfra is a tectonic fissure between the European and North American continents (and in the picture above, the ledge you see to the far top right is actually the edge of North America!). It's all lava rock and clear water, and it's truly a once in a lifetime experience. Totally worth being cold for. And for all you GoT nerds, part of it was filmed here.
This was us, getting ready to go out the second night: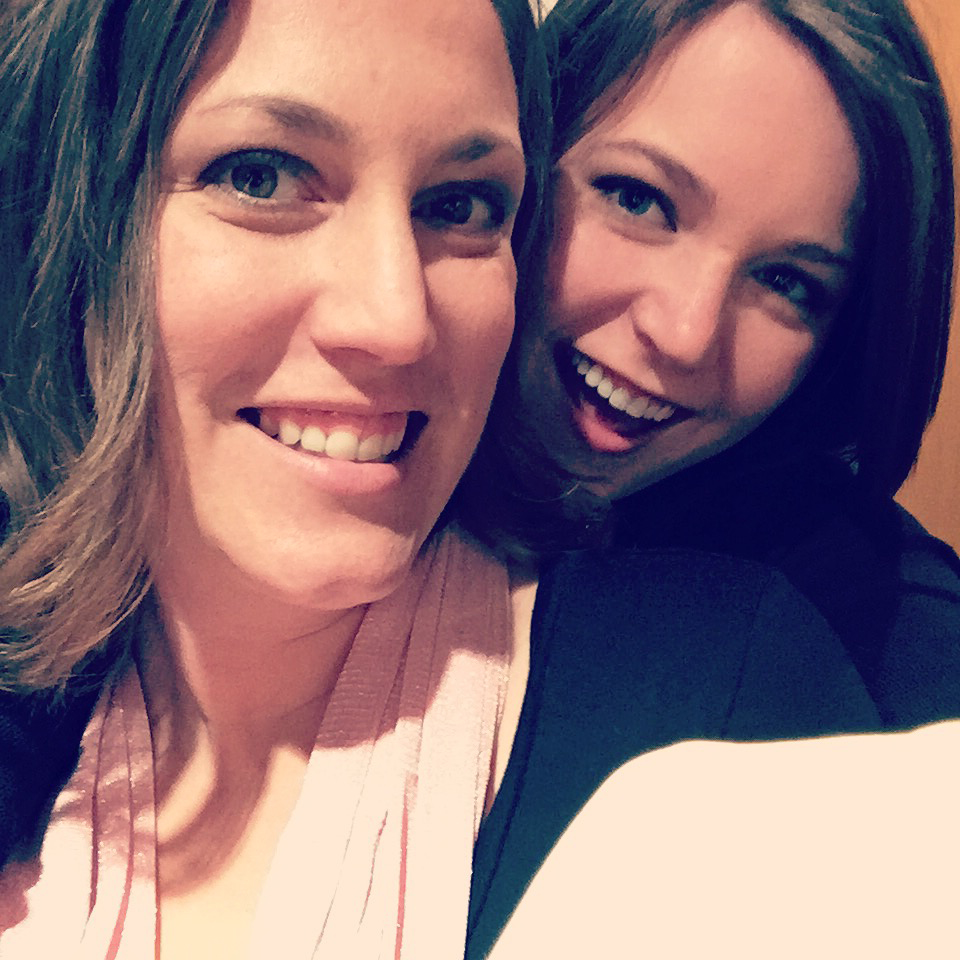 Reykjavik is a beautiful city. Very European and old-world, but with modern touches.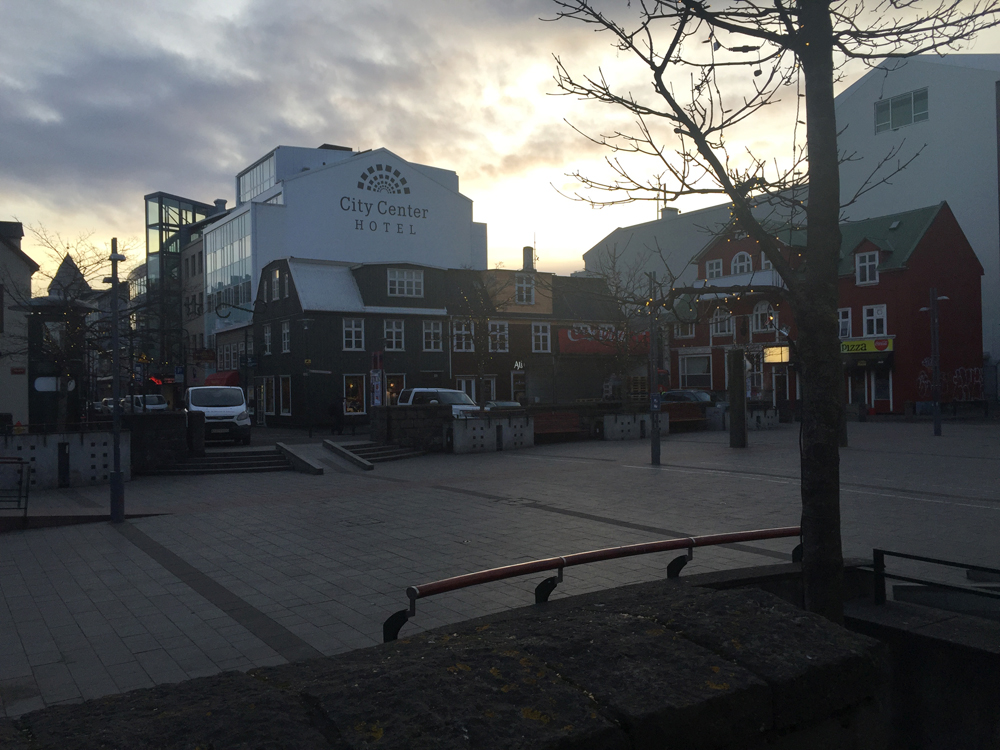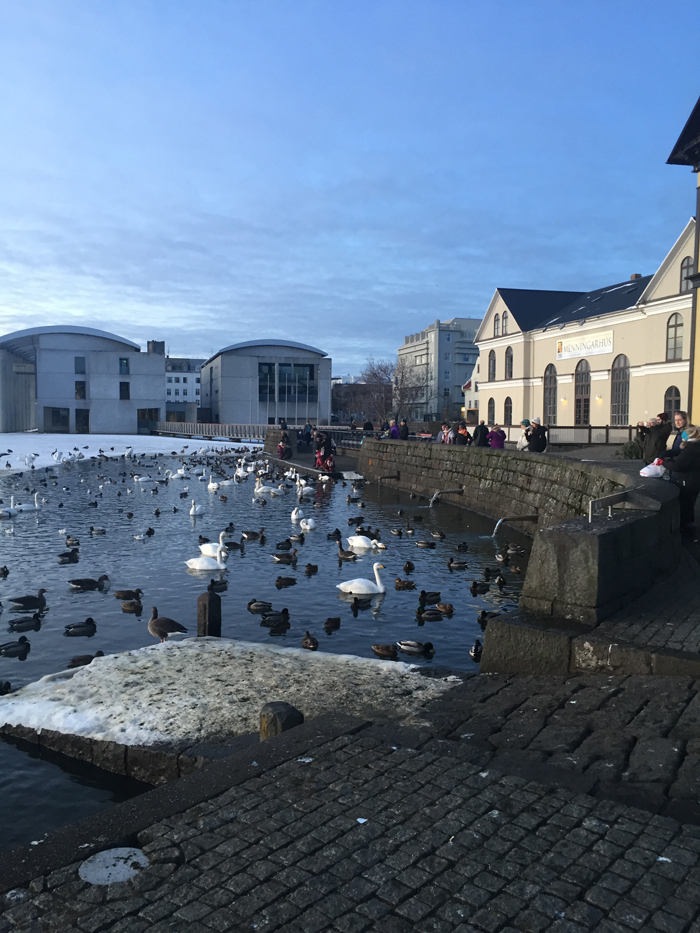 Two of our best days were when the three of us took off in our rental car to explore the countryside.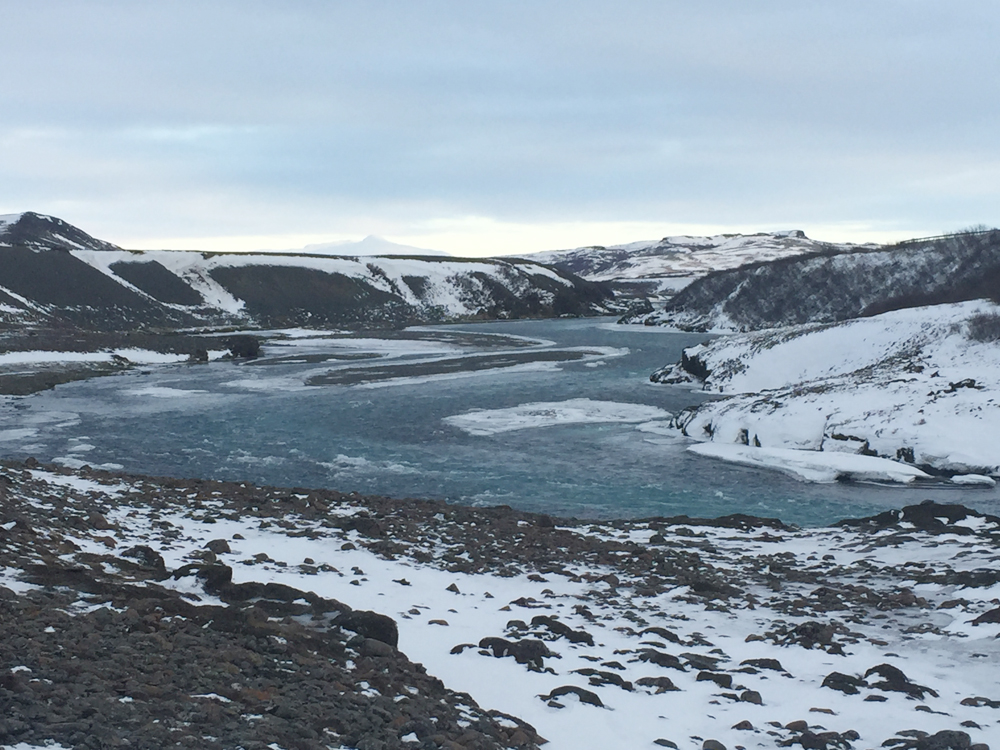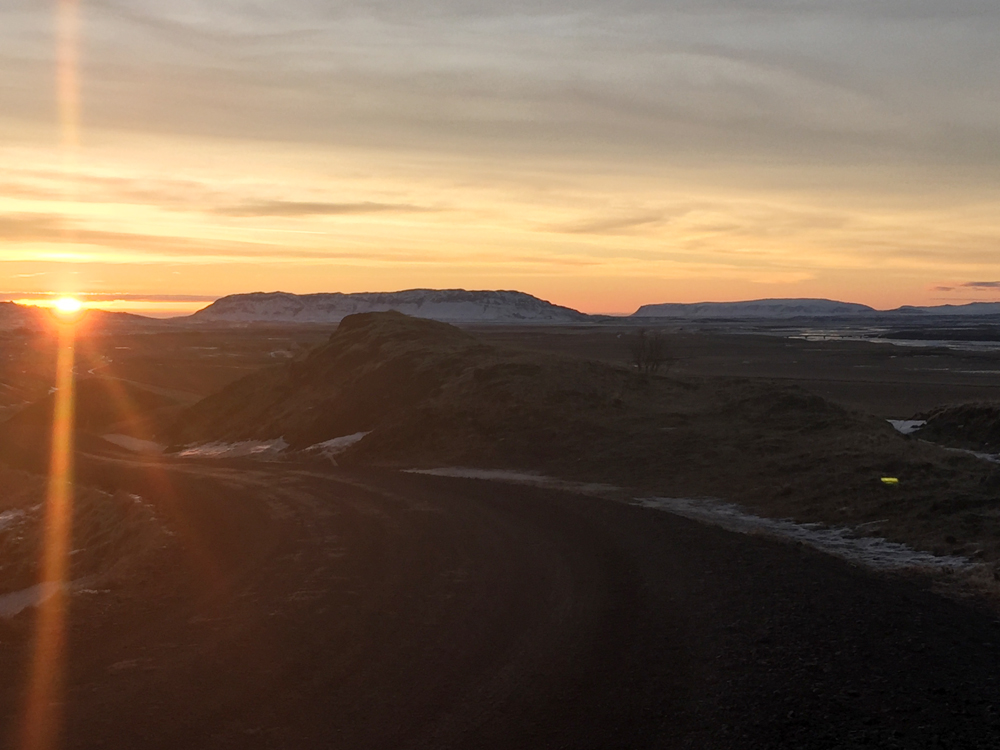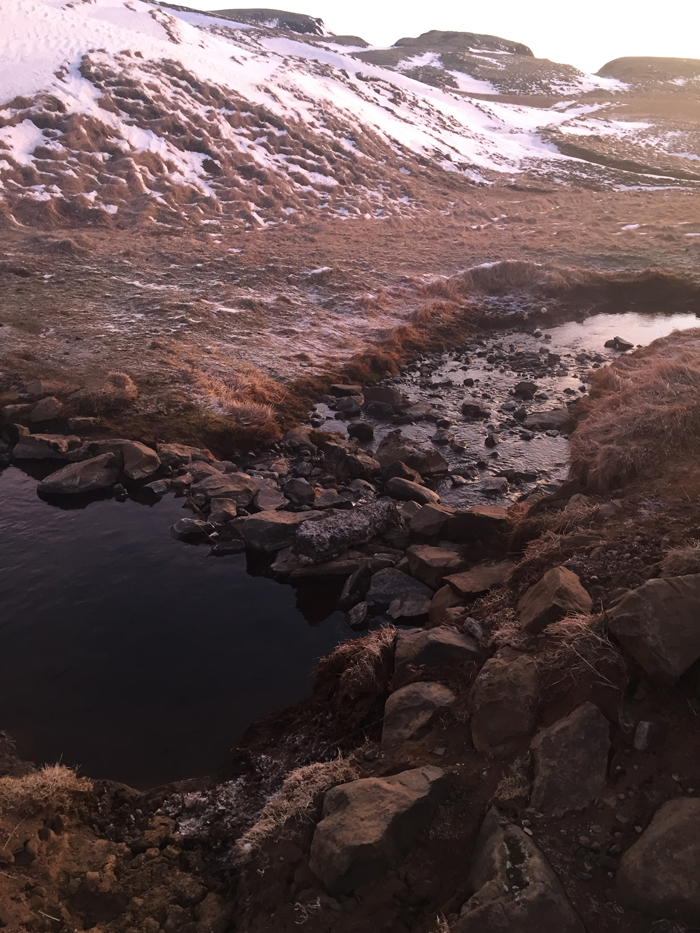 We saw so many Icelandic horses, and even got to pet a few! This one was my favorite, he looked rather like a baby moose I think.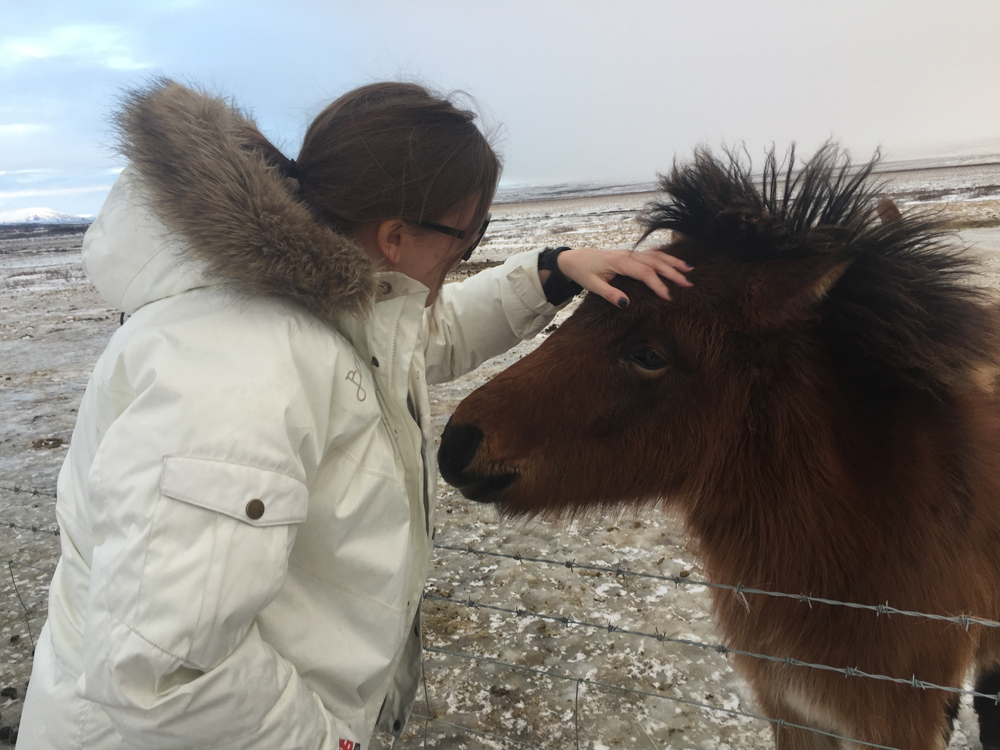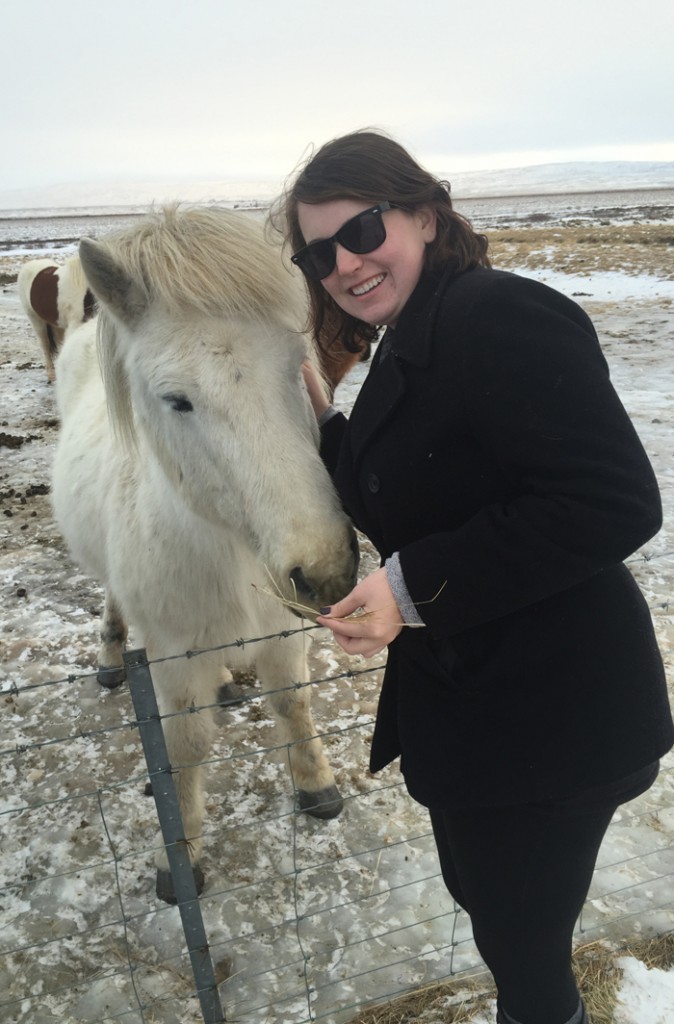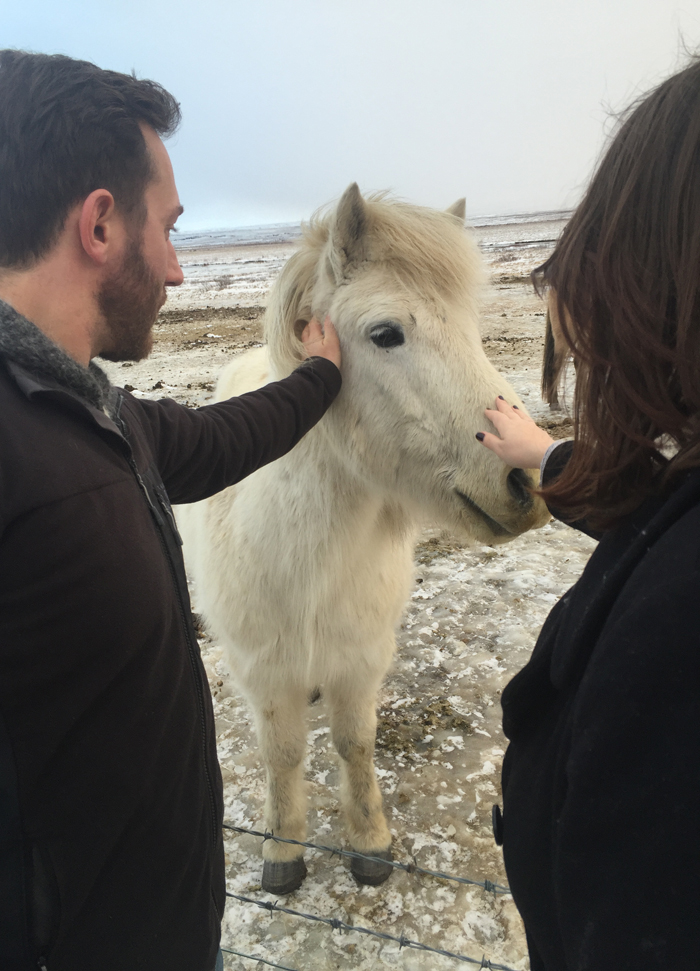 We did most of the Golden Circle (which I think is much better to experience by car on your own timetable, rather than as part of a huge group, if you don't mind driving in a foreign country), including Geysir and Gullfoss Waterfall–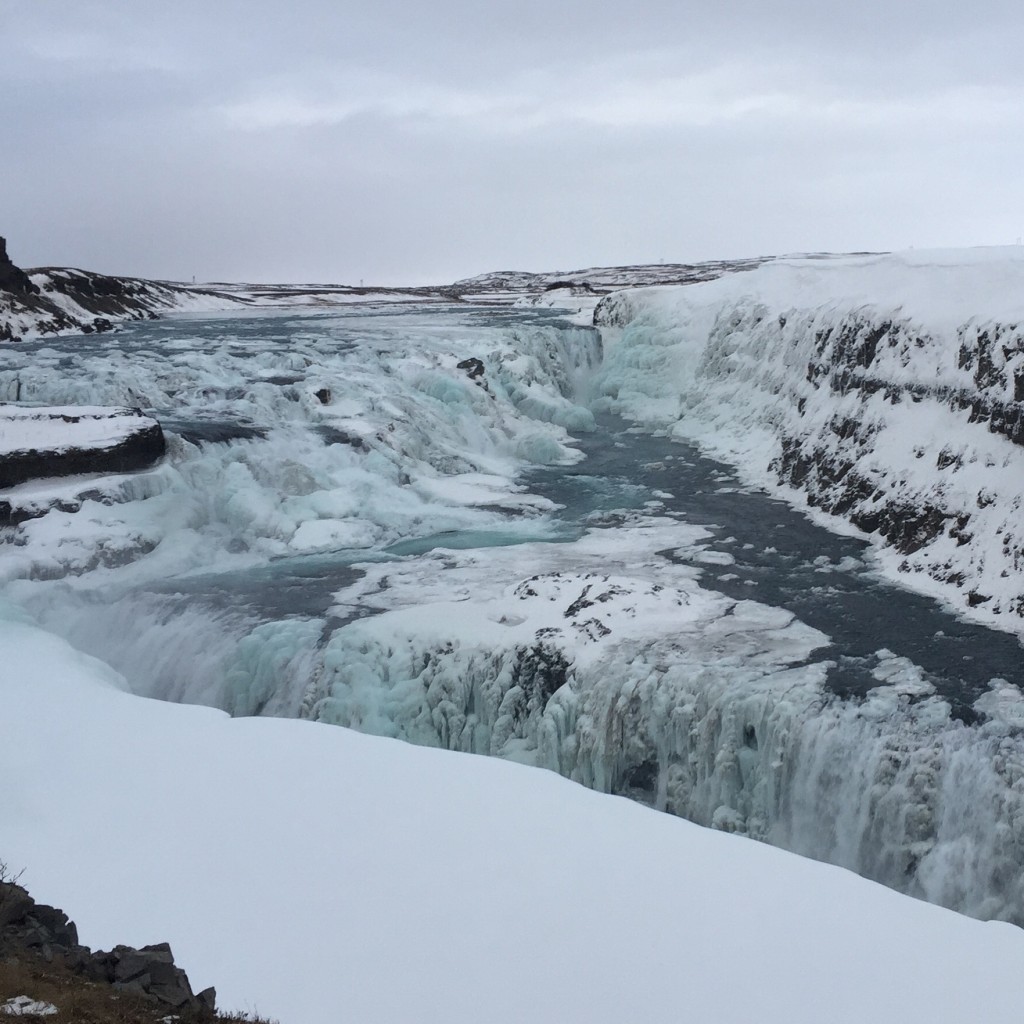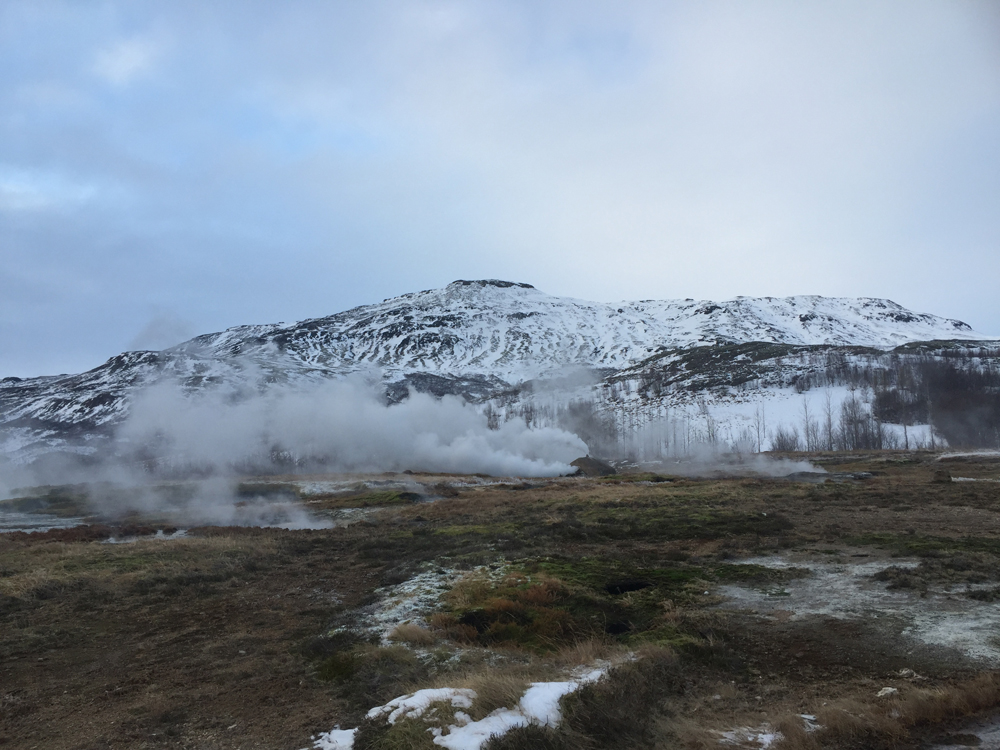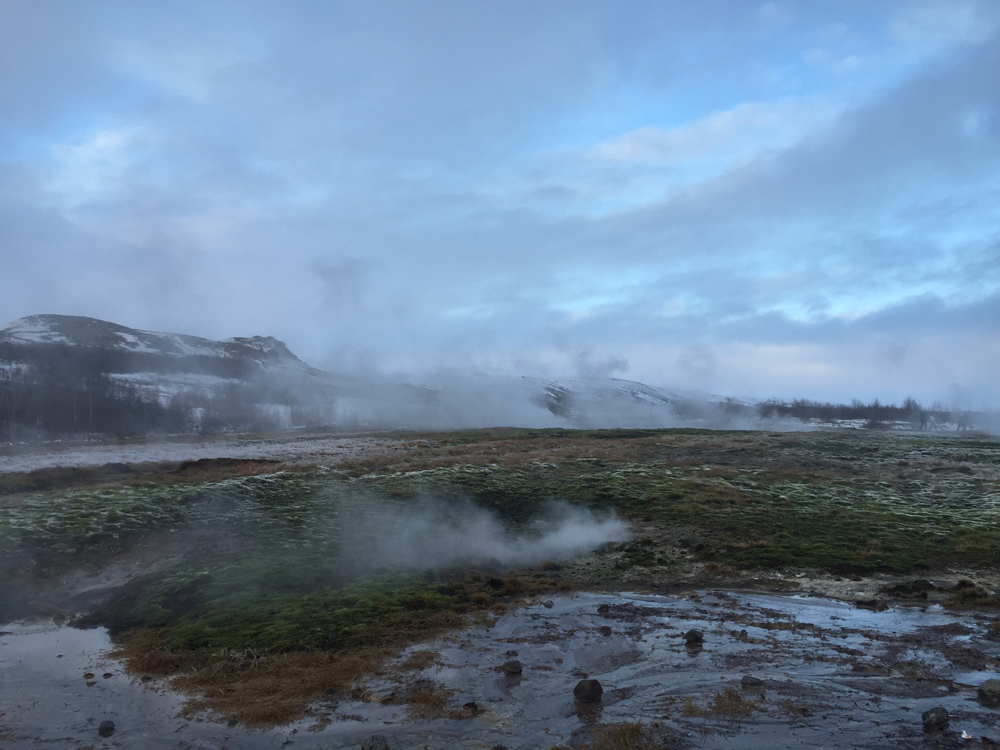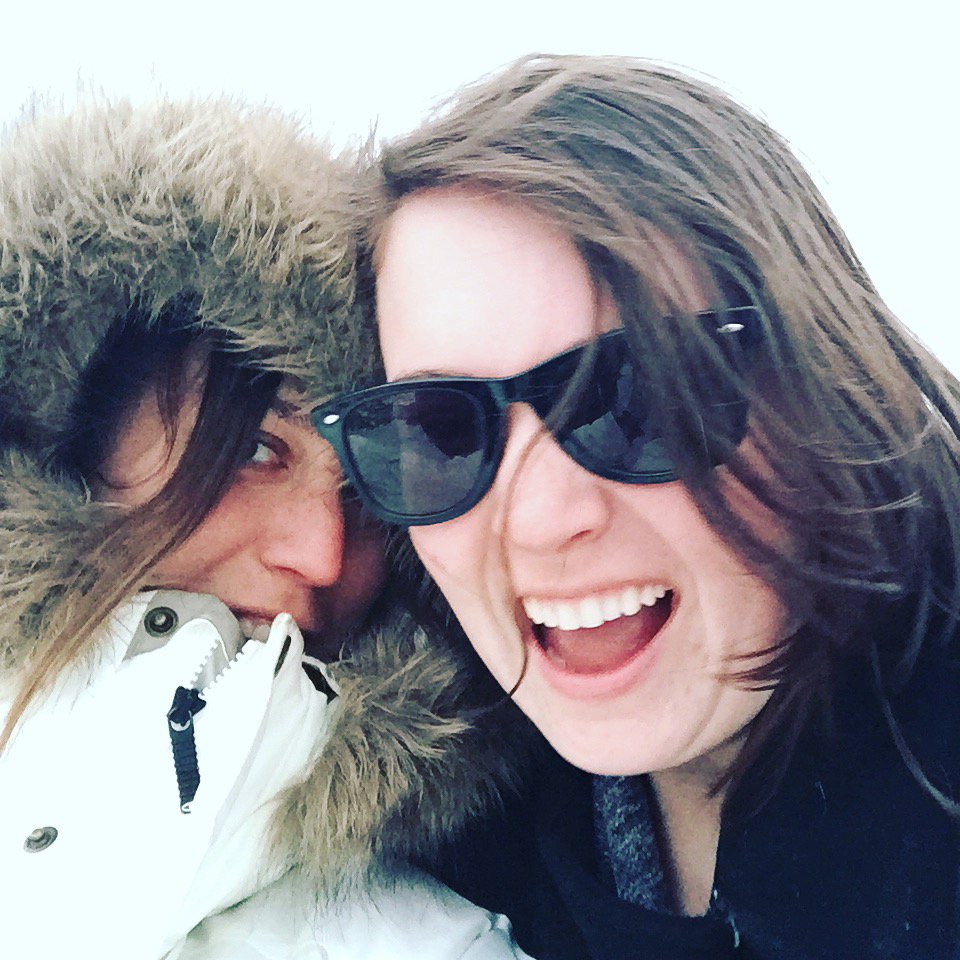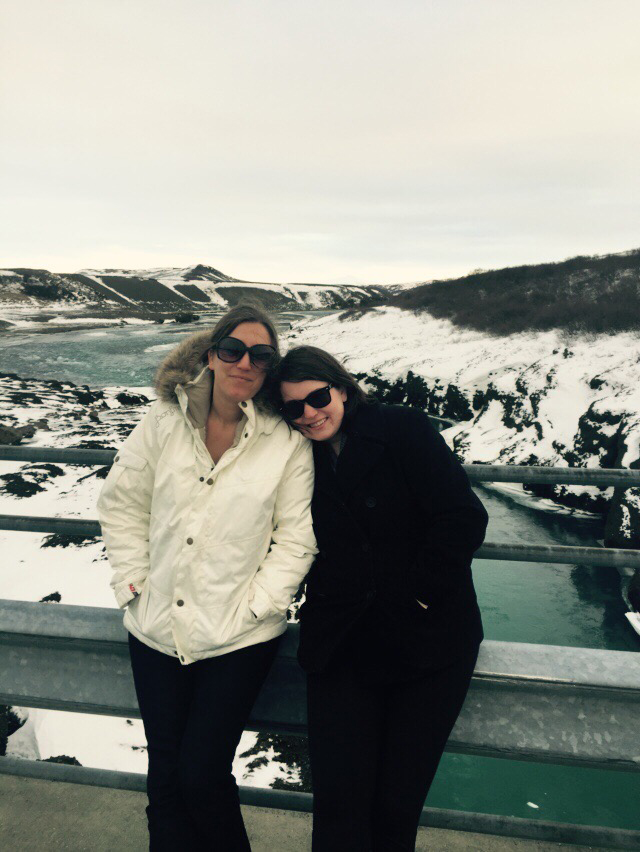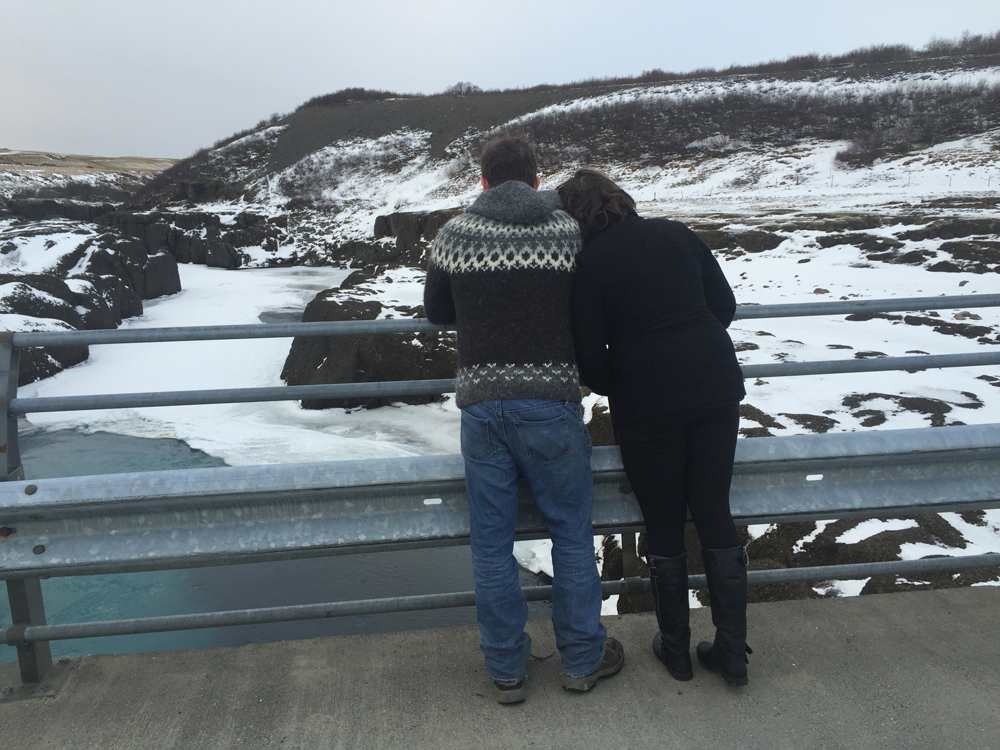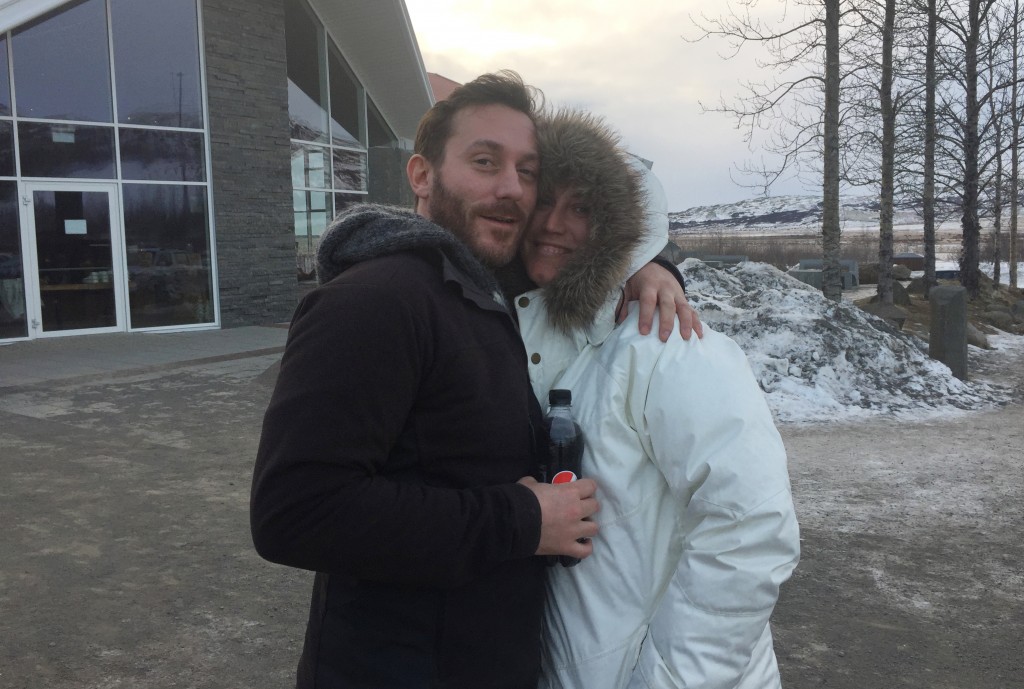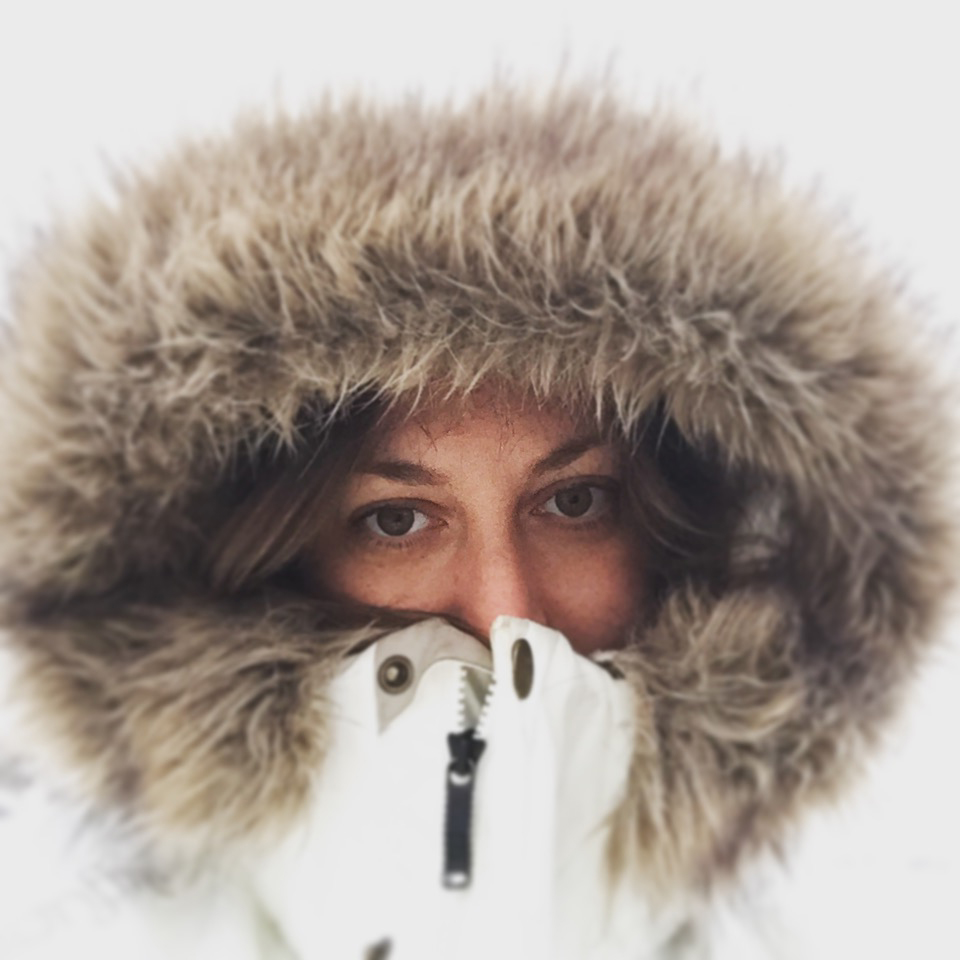 The most amazing night was Monday night, which we spent at an IcelandAir hotel in Flúðir, soaking in gorgeous outdoor hot tubs and watching the northern lights. Words cannot even describe. Nor can iPhone pictures, which is why I didn't even try. While it is possible to see the lights from the city, you're much more likely to see them from the countryside, and this hotel was perfect for that. Chelsea and I knew nothing of this, so a million and one thanks yous to Jesse for taking us there. If it wasn't for him, we would've come and gone and never seen the lights, and that would've been such a loss.
Oh, and because this IS still a vegan food blog, here's a few shots of my munchies. I'll be the first to say that Iceland isn't the most vegan-friendly country on the planet and I ate more than my share of fries, but that's okay! I wasn't there for the food. I was there for the experience, and the delicious food finds were just the icing on the proverbial cake!
Pasta Olio Aglio with fresh tomatoes (I can't remember the name of the restaurant, but it was Italian and right on Austurstræti):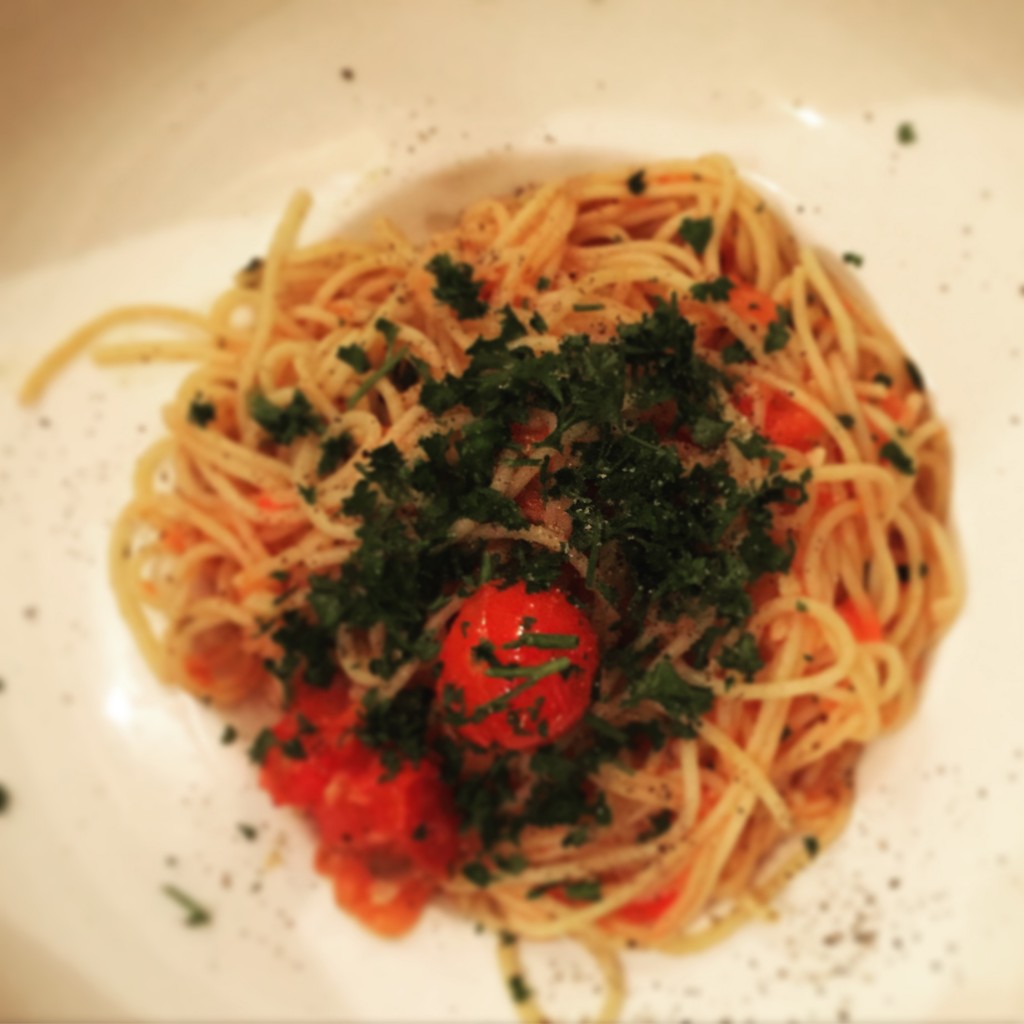 Vegan Veggie Burger at The Laundromat Cafe: (Just make sure you ask for no creme fraiche!)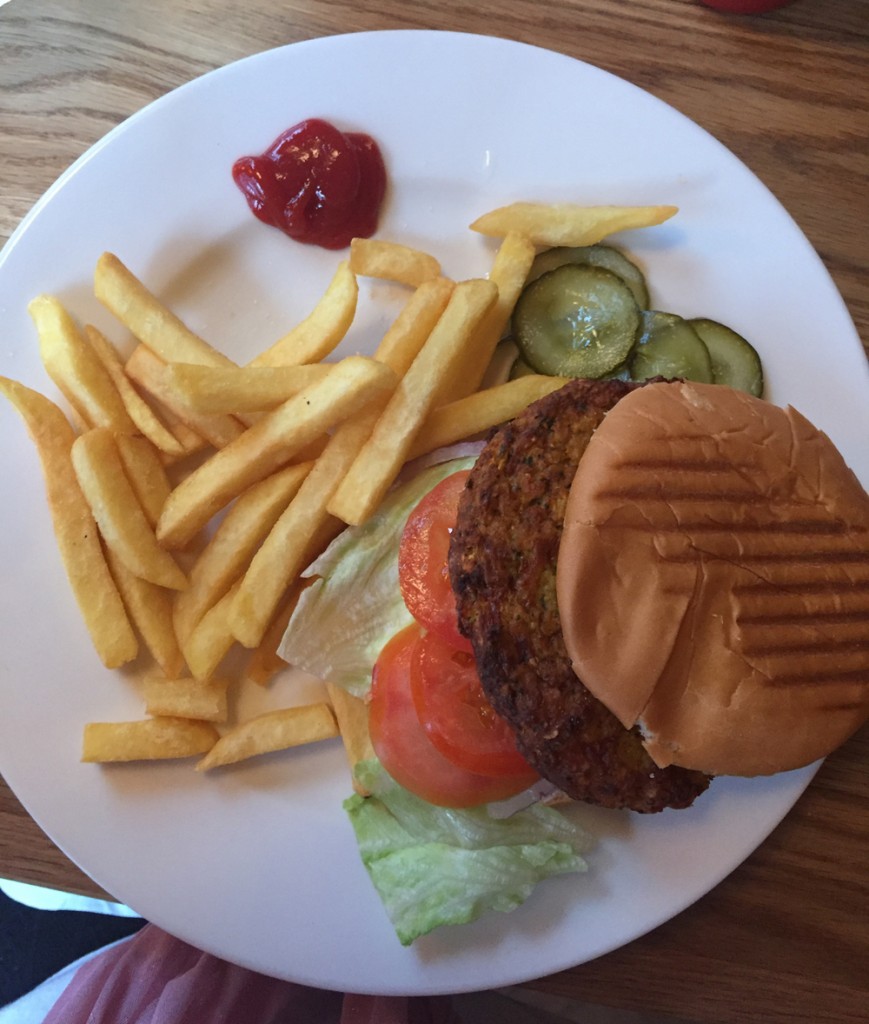 A totally kickass salad at a little spot across from our hotel in Flúðir: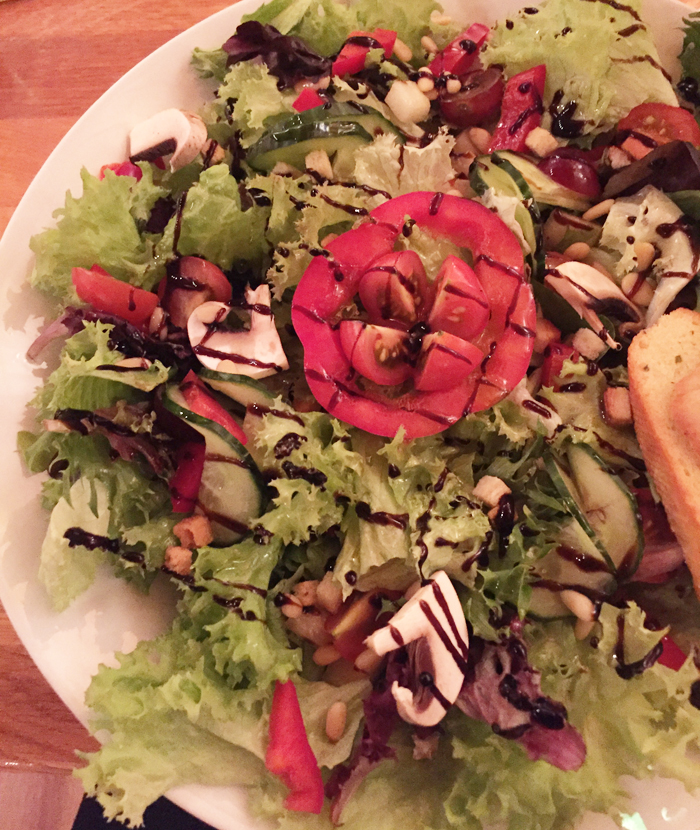 And although I don't have food pics, I have to give serious shout-outs for two other places. The first is Shalimar, and amazing Pakistani restaurant right on Austurstræti that I wish I could've visited again. If you ever get the chance to go, politely convince them to let you sit upstairs. You wont be sorry. The second was Bryggjan Brugghus Bistro & Brewery. They had 3 or 4 options with "vegan" in the title, and you know how awesome that is!
Okay. That was my trip to Iceland. No clue where my next trip will be, but I'm already looking forward to it. Where are you planning to go next?